Champions & #1 contenders
Looking for Return Matches.
Tue May 04, 2021 3:27 pm by Hedgehawk
Hello Everyone!
I am looking for anyone interested to help me get back into the swing of things and get or two going on the site.
Mostly I am looking for something from my character
Trinity
. Given her style I am looking for something on the more hardcore side, a cage match, no DQ, or even a streetfight. Given her build and her personality I don't mind her going up against males with a similar personality.
I am also up for possibly looking at setting a match up for
Momoka
. Though not sure if …
[
Full reading
]
Comments: 1
Just an update
Mon Apr 26, 2021 9:37 pm by Deus001
Hey folks just a quick public service announcement
So I'm now back at work proper now. So expect my posting to be somewhat erratic now, as we get into May I'll likely get more hours from the fam and eventually I'll be working full time for them by the end of the year. At that point I'll be able to come up with more of a posting routine, but as it stands if my post rate gets more iffy as we go into the year that's why but I'll still be doing stuff dw
Comments: 1
HAPPY BIRTHDAY KILLCARRION!
Sat Apr 17, 2021 11:29 pm by Old_Man_Tai
Happiest of Birthdays to our beloved Bird of Murder, Killcarrion.
He deserves it, this dude has worked IMMENSELY hard during his time as a mod to try and bring lots of cool ppvs, matches, stories, and such to the site and works tirelessly to try and help out as much as possible.
He's a legit good dude, and one of my absolute best friends.
Love ya buddy!
[
Full reading
]
Comments: 13
Page 1 of 10 • 1, 2, 3, 4, 5, 6, 7, 8, 9, 10
Continued from
here...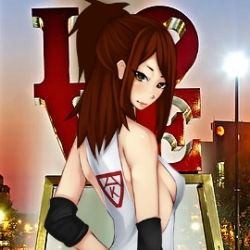 -VS-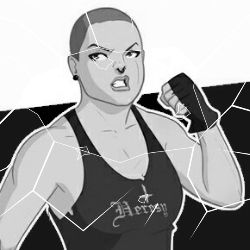 River Styx
Match Type: Hardcore
Victory Conditions: Pinfall, Submission, or KO

* * *
Kaede Itagawa, one of Friction's youngest referees, watched from her chair beside the announcer's table while Adrian and Styx talked. Once again, it looked like she was going to referee one of River Styx's hardcore matches. Lovely. Just lovely.
After Adrian came out and it was clear that a match was imminent, a sense of dread filled her. She was on call tonight, so there was no getting around it. There wasn't enough time to find an alternate. She'd been in Styx's match with Danika Gorski, a fun little affair that got her a few thumbtacks in the thigh when she'd dropped to count the pinfall, and while she hadn't been unlucky enough to referee the #1 contender match, she'd watched it and felt a great swell of pity for the girl who did. The poor thing spent the match desperately trying to stay out of Styx and Odessa's way, and when she couldn't manage it, she wound up getting crushed beneath them while they brawled on top. Not a pretty sight.
Being in the general vicinity of River Styx was not conducive to anyone's continued health. But Kaede had a job, and she'd do it. Reluctantly, yes, but she would do it.
She sighed and made her way into the ring, sliding under the ropes while Styx reared back and tried to catch Adrian off guard with a harsh lariat, probably trying to take her out hard and fast. Kaede wished her job could be that simple and that this would wind up being some quick, merciful victory, but her luck was just not that good. Not if history was any indication...

acuyra




Posts

: 18622


Join date

: 2014-02-14


Age

: 34


Location

: Charlotte, North Carolina, WOOOO!



Adrian put her hands on her hips as River turned away for a brief moment. Come on... where's the first strike... she thought to herself. River hadn't just thrown her mic away to act sad for a bit surely, and soon enough the big bald woman came back swinging for the fences. And Adrian's head, can't forget that. "Whoa!" Adrian let out as she ducked low and took off running past the brutal brawler. 

River had about 60 pounds on Adrian, if the cosplayer wanted to do something she was going to feel, she'd need a bit of momentum behind it. Bouncing back off the ropes she charged straight back at the Nevada native, jumping at the last second to try and smash River with a flying forearm straight to the head.

kerflubble




Posts

: 7169


Join date

: 2011-04-25



Styx groaned with frustration when her lariat missed its target. That would've been bad enough by itself, but she poured her body weight and full strength into the move, looking to take Adrian down early and keep her there. All that momentum took its toll and forced her to take an awkward and unnecessary step forward. Wasted time, wasted effort.

"Fuck-" Despite the opinion of the average Japanese wrestling fan, Styx was not a complete idiot. She had a good idea what Adrian was going for, and she knew just how to shut it down, too. She turned back around, started to swing that same arm out behind her, looking to hit Adrain with a vicious chop when she came back for the return trip...

...but Styx was too slow, and Adrian was a lot faster than she anticipated. She took a forearm to the side of her head before she could turn all the way around and execute her own move, and the sheer alacrity of the attack took her off-guard. It wasn't the worst hit she'd ever taken, but it was enough to make her take a few staggering steps away, stunned her for a hot second.

acuyra




Posts

: 18622


Join date

: 2014-02-14


Age

: 34


Location

: Charlotte, North Carolina, WOOOO!



Adrian practically bounced back off River as she sent the big girl stumbling back, damn, she would have liked to have knocked her off her feet, but the bald woman wasn't going down so easily. Still, first blood to Adrian. Yaaay. Scrambling back to her feet, the brunette jumped into the air and stretched out her legs, if a forearm to the side of the head wasn't going to topple this giant, maybe a dropkick would make her think twice about this whole "being vertical" thing

kerflubble




Posts

: 7169


Join date

: 2011-04-25



Get it together. Come on...

Lucky shot, had to be. Styx's timing had just been messed up, she missed her counterblow, didn't move quite fast enough to drop Adrian. No big deal. She was standing and she'd stay standing as long as she kept her wits together.

She shook her head, opened her eyes, and zeroed in on Adrian just in time to take two boots in the face, a dropkick that landed full and flush against her features. The crowd winced and cheered at the same time as an audible SMACK echoed through the arena. Not a blow any of them would want to take, but they were more than happy to see Styx eat it. And eat it, she did.

Styx's feet left the floor and she fell on her back with a mighty crash, rattling the ring and sending out a thundrous noise on impact. A hand reflexively went to her face as the pain surged through it - nothing broken so far as she could tell, but it felt like her entire skull was aching.

acuyra




Posts

: 18622


Join date

: 2014-02-14


Age

: 34


Location

: Charlotte, North Carolina, WOOOO!



"BOOOSH!" Adrian called out as her boots smacked against River's skull, the two competitors crashing to the ground but with two completely different expressions. The cosplayer was having trouble wiping the smirk off of her face after toppling the big woman so early in the match but she knew she had to keep pressure on the bald brawler and keep her down. Kipping back up to her feet, the brunette moved over to grab River in a tight headlock, trying to wear her opponent down without wearing herself out.

kerflubble




Posts

: 7169


Join date

: 2011-04-25



Okay, so Adrian was fast. One of those smaller, weaker, faster types that bigger, stronger slower types like Styx always had trouble dealing with it. That was problematic, yeah, but Danika Gorski had been about the same way, and Styx had laid her out and left her a crying, blubbering mess in the ring. She could do it here, too.

Styx started to shake off the effects of the dropkick while she sat up, wanting to get back to her feet as soon as possible, but she hadn't made it far before she felt a slender arm wrap around her throat and power down from behind. Adrian may not have been the strongest wrestler on the AFW roster, but she managed to get a fair bit of power into the hold and cut Styx's air supply short. The audience clapped along with it, too, as if they actually expected her to go down this quickly and quietly.

Not happening.

Styx thrashed around in the hold with animalistic grunts and groans, twisting from side to side like a feral wolf caught in a trap. She reached behind her and tried to grab a handful of Adrian's hair in her fist, something to hold on tight to and yank them apart with. "Off. Me." The words were just barely recognizable as English, coming out as a garbled mess along with everything else through her clenched teeth.

acuyra




Posts

: 18622


Join date

: 2014-02-14


Age

: 34


Location

: Charlotte, North Carolina, WOOOO!



"Yeaaah..." Adrian called out as her arm tightened around River's neck, really trying to yank on her headlock as tight as she could to keep the giant down for a little longer, just a little bit longer then she could go back to zooming around the ring, taking potshots at the hopefully worn out River. That's what Adrian would have liked to have happened but Styx clearly had other ideas "Fuck! Asshole! Come on, you've got no hair to grab back!" The cosplayer protested as River reached up and started yanking away, trying to give the brunette a bald spot to match River's bald everything, forcing her to loosen her grip of the headlock to try and pull herself away from the grabby hands of pain and hair ripping.

kerflubble




Posts

: 7169


Join date

: 2011-04-25



The crowd was booing and the referee looked like she had to stop herself from doing a count, almost forgetting what sort of match this was. Styx just rolled her eyes at all of it. Her style revolved around one, simple principle: if it helped her win, she'd do it. Period.

"Yeah," Styx coughed and took in some fresh air, enjoying the return of her ability to breathe. "I get that a lot. But if you're gonna bitch about it, sure, I'll let you go."

She got her feet on the canvas and stood up, keeping her hold tight on Adrian's hair while she rose. To Styx's credit, she did let it go in the next moment. Granted, she only did thatt so she could try to hoist Adrian up with a gorilla press and toss her over the top ropes to the cold, unforgiving floor outside...but she kept her promise, at least.



acuyra




Posts

: 18622


Join date

: 2014-02-14


Age

: 34


Location

: Charlotte, North Carolina, WOOOO!



Adrian inwardly cursed as River started to move, hair or no hair she should have kept the hold on tight and keep the pressure on, she hadn't fully let go but her grip was loose enough for the bald brawler to start to power out of it and hoist the cosplayer into the air dangerously close to the ropes at that. Aww crap... the brunette thought as she got a pretty good idea what River was going for. 

Getting tossed out of the ring was bad enough on the best of days, but being pressed up and dropped out was much worse, it was about 12 feet down to the arena floor, enough time for Adrian to rotate mid air and land on her feet, and high enough for that still to really suck. Both boots hit the ground and the Philly girl rolled into a heap, trying to make the best out of a bad landing. It wasn't on her back, it wasn't on her head, but her legs were going to sting for a while.

kerflubble




Posts

: 7169


Join date

: 2011-04-25



Page 1 of 10 • 1, 2, 3, 4, 5, 6, 7, 8, 9, 10
---
Permissions in this forum:
You
cannot
reply to topics in this forum