Who is online?
In total there are
47
users online :: 3 Registered, 0 Hidden and 44 Guests :: 2 Bots
anon4you
,
KillerV
,
MAR_1992
Most users ever online was
418
on Tue Jul 30, 2019 3:51 am
Champions & #1 contenders
Looking for fun Fights
Mon Sep 26, 2022 11:34 pm by Leon564
Hello folks! Putting it out that I'm available to discuss matches for either James or Melanie.
If you are trying to find their profiles you can use the character search and type in the following;
James Elforn
Melanie L'belle
------
If it's for an author of my name tag then that's me! You're free as well to throw me a friend request on Discord since I'm not in the Discord server at this time.
Leon564#4514 (Discord)
Thanks for your read and have a great
[
Full reading
]
Comments: 0
Page 1 of 8 • 1, 2, 3, 4, 5, 6, 7, 8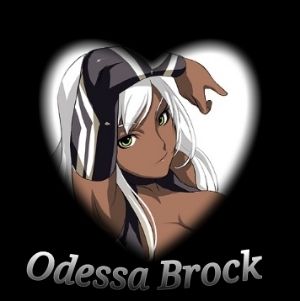 -VS-
★  ★ ★

Match Type:

Hardcore

Victory Conditions:

Pinfall, Submission, or Knockout

Stipulations:

 The victor of this match will become the #1 contender for the Hardcore Championship!

★  ★ ★
They were fucking with her.
River Styx had come to this match dressed for World War III. She wore her black Heresy wifebeater, with the broken cross on the front. Her army pants hung low and baggy. Her workboots were tied tight for once, not wanting to risk anything on a loose pair of shoestrings. Fingerless gloves? Check. Brass knuckles, tucked safely in her back pocket. Metal baseball bat at her side, a Louisville Slugger. She should've been smiling and happy to go along with her Sunday best. She wasn't.
When they told her this match wouldn't be in a ring, she was elated. When she heard it would be in a mall, she was overjoyed. When she heard it would be in one single shop of the mall, she was a bit skeptical, but fuck it, they needed to keep the damage contained, it made sense.
Then she showed up to the mall and actually saw the place in question. Her jaw dropped. She should have known.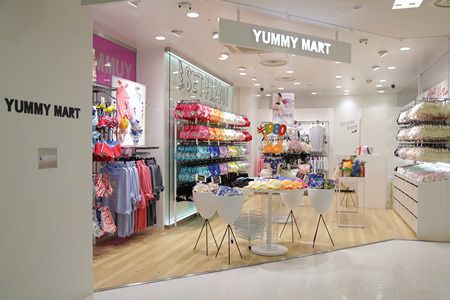 A lingerie shop. A lingerie shop named 'Yummy Mart'. Nothing good could come from a place called fucking 'Yummy Mart'.
"Jesus Christ." This was obviously some kind of joke by the management, a little way to snub Styx, thinking they'd ruin her match by making it take place in the least Styx-like place imaginable. Whatever. She'd adapt. If they thought they were going to tarnish her moment, they had shit for brains. Shirts could make good choking instruments. Those tables weren't bolted down. She saw chairs, she saw sharp pens, she saw light fixtures that were begging to be yanked down. Let it never be said that River Styx couldn't make do with what she had - she would make this shit work.
She stood outside of the shop, looking in while a crowd gathered outside to watch the match. The referee - a little, brown-haired, waif of a girl - was wisely waiting behind the checkout counter, where she'd likely stay if she had any damn sense. Now, all they needed was her fellow challenger, and the party could start.
Styx looked over her shoulder and smirked at the crowd, who were all mummering to themselves and acting like she couldn't hear them. "What? No boos for me when you fuckers don't got a barricade to hide behind?" She spun around and tapped her bat on the floor, letting the crack echo through the emptied mall. "Anyone taking bets?"
Last edited by acuya on Mon Mar 16, 2015 1:03 am; edited 2 times in total
_________________

acuyra




Posts

: 19142


Join date

: 2014-02-14


Age

: 36


Location

: Charlotte, North Carolina, WOOOO!



Odessa hadn't been aware of where the fight would take place before she arrived. She had been told it was in a mall, which seemed reasonable to her, although she wasn't really the sort of woman who enjoyed fighting outside of the ring or another similarly enclosed space. When she walked up to the store, however, maybe a minute after River Styx had arrived, a grin broke out across Odessa's face.

"Oh, my," she would marvel, looking over the Yummy Mart laid out in front of her, admiring its well-stocked shelves full primarily of lingerie and sleepwear. It was all a little...childish for her tastes, perhaps, but she had seen plenty of kawaii girls who looked adorable in these sorts of garments. She wondered how many of them might shop here. They were, perhaps, even more River Styx's opposite than she herself was. Oh, this was surely pissing the bald fighter off...

Odessa was dressed in her usual match attire: leotard, detached sleeves, and matching boots. She strode up beside her opponent, turned to her, and smiled. Truth be told, Odessa's torso still had not fully recovered from the beating Styx had given it after their tag team victory. But Styx wouldn't know that. She wouldn't be able to tell anything at all about what Odessa was thinking. All she would see would be a calm, confident countenance.

"I would take that bet," she would say, in response to what Styx had viciously asked of the audience. She chuckled a little as she would turn to face Styx. "Well, shall we get started?"

Daaharu




Posts

: 10512


Join date

: 2012-09-23


Age

: 28



God damn it, this woman was still fucking smiling. It was the same smile she had on the last time they met, right before Styx squeezed her lights out. That same, calm, stylish demeanor that she seemed to wear like a badge of pride everywhere she went, such collected and pristine gentry. There she was, dressed in her regular outfit, not a single weapon, looking like she was ready to go prancing around the ring in a standard match. What did it take to get this unflappable woman to flap? Styx could've sworn she busted her ribs to kindling, was that not enough?

Five seconds in, and Styx's mellow had already been harshed. And there was only one thing to do when she was significantly pissed off, wasn't there?

"Yeah." She spoke through her gritted teeth, as she bit down so hard she almost thought she could grind them down to the nubs. "We shall."

That was all the warning Styx gave Odessa before she brought the bat up and swung it towars Odessa's torso, as the crowd rushed to give them more space. The match was supposed to take place inside the store, but fuck it, no one said it had to start there. They were close enough right now.
_________________

acuyra




Posts

: 19142


Join date

: 2014-02-14


Age

: 36


Location

: Charlotte, North Carolina, WOOOO!



Styx was pissed off. Of course she was. She had doubtlessly walked into the mall in a perfectly foul mood. The woman always looked as if she had acute indigestion brought on by the small children she had eaten for lunch. Odessa's presence might help in bringing some of that to the surface, but it was always there, simmering.

Odessa stood close to Styx, waiting for a response. She knew what the response would be. Violence. Always violence with this one. When Styx attacked, Odessa was prepared. Styx swung the bat right at her midsection—Odessa's weak spot, thanks to the beating Styx had given her after their tag team battle. The ebony beauty wouldn't let it land and further exacerbate the problems she had had with her ribs. She caught it, feeling it sting her palms, but then would jerk on it hard, trying to twist around and sling Styx into the store, with the bat and Odessa along with her.

"Come, let's not waste our time on the sidelines...let's take this battle to the battlefield!" Odessa would insist.

Daaharu




Posts

: 10512


Join date

: 2012-09-23


Age

: 28



Styx could almost see the scene in here her mind with perfect clarify. The bat would hit Odessa's midsection, she'd fall down in crippling agony, and the rest of the match would be spent making her wish she'd never laid those green eyes of hers onto the hardcore division. Tools might've been limited in the store, but River Styx knew how to improvise, and the prospect of choking the helpless Odessa out with a bra appealed to her. The ironic value alone made it awesome.

But then Odessa had to ruin her plan by having the nerve to dodge. The bat swung and whistled through thin air, striking nothing, and by the time Styx was ready for a follow up swing, her weapon was caught. She kept her grip on it as best she could and fought against the twist, but that only resulted in it flying out of her hands and tumbling into the store, clattering over nearby the checkout counter and the frightened referee.

"Fine!" Styx moved in and tried to force Odessa into a collar and elbow tie up, wanting to push her into the store and let her strength dominate. She could hear some machinery whirring above their heads, as the closing gates started to come down - once they were inside, there was no getting out until the referee raised someone's hand. "Should've worn something plainer, bitch." She snapped her teeth at Odessa's face. "Bloodstains are hell to get out."
_________________

acuyra




Posts

: 19142


Join date

: 2014-02-14


Age

: 36


Location

: Charlotte, North Carolina, WOOOO!



Odessa was just going to ignore the pain in her midsection. She did not intend to let that little, nagging pain from the earlier beating she had received at Styx's hands slow her down. She was going to win this match. Even if by some circumstance she lost it physically, she planned to win the mental battle. Styx would come around, one way or another.

She dodged the bat and then caught it with both hands, latching onto it, tightening her grip like a vice on the end of the weapon. She would then try to twist, trying to swing Styx around into the store, where she would have less mobility and less room to swing stuff like that bat around.

Styx resisted, and the bat instead went flying, clattering onto the tiled floor inside the store. Styx tied up with her, and Odessa did not fight back too much as the bald woman pushed them into the store. Odessa wanted to get inside, too, after all. Once they were in, the gates began to come down. "I'll thank you not to get any of your blood on my costume, then," Odessa would say to Styx, before trying for a hard kick to the woman's shin, hoping to knock the leg out from under her.

Daaharu




Posts

: 10512


Join date

: 2012-09-23


Age

: 28



Even from their brief fight in the backstage and watching her during the tag match, Styx could tell that Odesa was capable of putting more force into her struggles if she really wanted to. She had the weight advantage over the black beauty, but that didn't always translate to dominating in the strength department. There was only one way to determine that, and Styx was expecting Odessa to surge the moment they got inside the store, preparing for the same power she'd when they were fighting in the same corner.

Instead, she decided to get tricky. Styx felt a sharp pain on her shin, stinging all the way to the bone and making her fall to a knee. With the close tie-up it was enough to make things awkward, and she wound up falling on her back, smacking hard against the lineoleum floor and pulling about 150 pounds of English bombshell on top of her. Not a position Styx would've craved in sex, sure as hell not in a fight.

"Fuck off me!" Styx had to make some distance, needed to get more breathing room, so she brought her arm out the tie-up and tried to punch Odessa in the chest before she could capitalize on the position.
_________________

acuyra




Posts

: 19142


Join date

: 2014-02-14


Age

: 36


Location

: Charlotte, North Carolina, WOOOO!



Odessa usually wasn't one to go for a trick such as that—it was often to her own detriment, as a matter of fact, as other women did not have the same qualms about it that she did—but this was a hardcore match, and there were no rules. Styx, of course, was going to go much further than small tricks intended to upset Odessa's balance. But right now, Odessa got the better of her. Styx fell down, dragging Odessa down on top of her. Odessa's spectacular body slammed down hard on top of Styx's form.

Odessa grinned as her opponent yelled at her to get off. "Make me, dear..." she would purr at Styx. Of course, the brutish woman would attempt to do just that, lashing out at Odessa with a punch that struck the ebony beauty in her generous chest. Odessa's breasts would compress and then bounce back to their usual round shape under the assault. She did lose her balance, but Odessa had an idea.

"If you wanted to get a feel for my chest, you should have just asked," Odessa would tease. She would slide off to the side, but, right away, she would grab onto Styx's head and pull it into her cleavage, smothering the bald woman in absolutely humiliating fashion! Odessa would attempt to throw her legs around Styx for a body scissors, too, to get more control over the wild beast.

Daaharu




Posts

: 10512


Join date

: 2012-09-23


Age

: 28



Styx had to give Odessa credit, her breasts made excellent punching bags. They had just the right amout of give, wobbled beautifully when struck, and if it wasn't for the dark skin, she probably could have seen a lovely scar. Such a shame. It was almost amazing the way her puppies danced after a good, solid smack.

All of the sudden, though, Odessa's breasts didn't just to seem to be everywhere, they looked that way, too. It all happened so fast and was so far from what she expected to happen tha Styx was taken off guard, and she found herself trapped in a prison of inviting flesh.

She felt Odessa's legs lock over her waist as the body scissor was applied, and Styx let out a long, growling groan - one that was completely muffled by the amazing titflesh. Styx knew what this bitch was getting at, trying to further the humiliation from just being in a store like this.

Fine. Styx could deal with it. If Odessa wanted to be close, they could fight close, and she'd unleash hell just as soon as she escaped the hold. If she could.
_________________

acuyra




Posts

: 19142


Join date

: 2014-02-14


Age

: 36


Location

: Charlotte, North Carolina, WOOOO!



Styx didn't get to play with Odessa's "punching bags" for long. Soon, she had a face full of them, and the ebony beauty laughed loudly as she felt her opponent squirming against her breasts, her bald head rubbing up against her soft chocolate flesh, making for something of a strange sensation.

"Oooho, your face feels so good in between my breasts, River…I think you've finally found your true calling!" Odessa would taunt, as she would do her best to secure her hold, wrapping her legs around her foe in a body scissors, and then wrapping her arms around the back of River Styx's head, squeezing it tightly, pressing her hard up against Odessa's incredible breasts in an effort to seal off with suction Styx's nose and mouth. She would be slowly suffocated in the most humiliating way possible. That was Odessa's intention, and she intended to make good on all of that.

"You wanted to taste my 'sugar tits,' did you? Well…now you are!" Odessa would taunt. One of her hands would grab onto the back of Styx's skull and try to slide her head back and forth, rubbing her face in this humiliating hold!

Daaharu




Posts

: 10512


Join date

: 2012-09-23


Age

: 28



Page 1 of 8 • 1, 2, 3, 4, 5, 6, 7, 8
---
Permissions in this forum:
You
cannot
reply to topics in this forum