Who is online?
In total there are
24
users online :: 3 Registered, 0 Hidden and 21 Guests :: 3 Bots
Old_Man_Tai
,
Teenwrestler
,
vhamelin
Most users ever online was
418
on Tue Jul 30, 2019 9:51 am
Champions & #1 contenders
fraction match wanted
Tue May 23, 2023 6:46 pm by Rohi Yamin
Comments: 1
Tension Match Hunt
Fri May 19, 2023 9:50 pm by GrandAkumaShogun
Looking for matches for my boys
Takeichi Mori
Takeshi Kawai
If anyone is interested feel free to hmu. ty in advance to anyone who responds.
Comments: 1
Looking for Friction Hentai debut match
Tue May 23, 2023 8:50 pm by SigmaMorgan
Comments: 3
Page 1 of 2 • 1, 2
Standard match rules.
In the back stood a man of Japanese origin, from Okinawa from the looks of it. His name was Maxi Soryuju, ex Japanese navy and former wanderer. He signed onto the AFW for free food and bedding, the only thing he needed to do was get into fights. That was fine with him, after all he got into several back when he travelled the land of Japan.
Now those were good times indeed, just him and his nunchucks. Getting into scraps against thugs and loan sharks, he didn't know about settling down here....But he didn't give a damm to be frank, it was time to get down and fight on.
"Gonna have to leave these in here...." the wanderer muttered as he shut his locker, leaving his weapon in there. He could use them in hardcore matches, but not this one.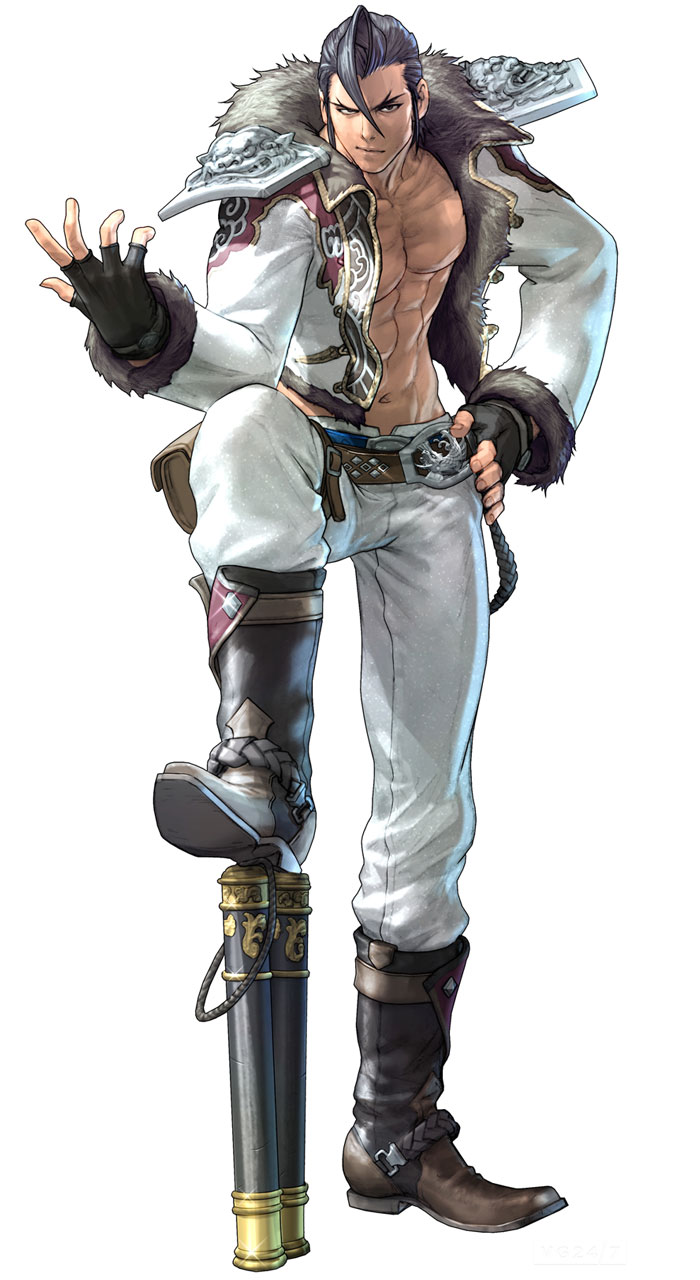 Dressed in his usual attire of a white trousers and brown boots, with his white coat and bare chest on top. Maxi made his way to the entrance ramp as he heard the announcer start talking.
"The following contest is set for one fall." Then [url=http://www.youtube.com/watch?v=_N4Lbd5zaoc:vw9qxkue]Sail over the storm[/url:vw9qxkue] began to play.
"Introducing first, from Okinawa. At 200 pounds, he is....Maxi Soryuju, the guardian of the sea!"
The 29 year old made his way down the ramp, smiling at the crowd. He seemed to have gotten a rather warm reaction, perhaps it was due to his loveable rouge persona. He made his way onto the apron and lept over the ropes into the ring, standing atop the turnbuckle and pointing at the audience. Maxi then got down and leaned on the corner, like he didn't have a care in the world.

_________________
Check out my wrestlers here, but PM me for match requests.

Deus001




Posts

: 6858


Join date

: 2013-04-18


Location

: In a secret place in Edinburgh.



Hannah was excited to make her return to the big leagues, especially after re-joining the indies for such a long time. She just couldn't handle the pressure that was coming her way and felt as if she had to leave to help gain more skill and to her that would give her the confidence she needed in the long run. She had sitting around on a fold out chair...in front of one of the entrances to the audience's seats, in the nose bleeds really, just waiting for Maxi to make his entrance.

She looked at her bat and grinned, she wasn't going to leave it up here, after all somebody could just take it if they really wanted to, but she knew she wouldn't need it. Hannah hoisted it up on her shoulder and could hear her foes music dying down. "It's showtime!"

Soon after Maxi's music died down it sounded like radio static was blurring until suddenly White Zombie's "Thunder Kiss '65" blasted throughout the arena and Hannah kicked open the doors at the top of the stairs, some audience members looking up at her cheering. She grinned and started to walk down towards the ring, giving some high fives to the audience members she passed.

"Making her return, from Chicago, Illinois, Hannah Jericho!"

Hopping over the barricade, she walked over to the announcer's table, placing her bat on the table before turning around, darting under the bottom ropes. She stood up and made a gun with her fingers, pretending to shoot Maxi with a fairly crazed look on her face. "Ready to rumble big guy?" She asked, leaning up against a corner.

ThatOneGuy




Posts

: 1039


Join date

: 2010-07-22



Maxi took a look at Hannah as she made her way down, he instantly eyeballed that baseball bat. Now he kinda regretted not taking his nunchucks with him, but he knew he could handle himself. It wasn't the first time he'd been fighting against people who had no rules after all, ever since he left the navy he drifted from one fight to the next.

Then when she entered the ring and she made the gun gesture, Maxi let out a grin. Against he wasn't fazed, in the navy he trained with firearms after all. He still preferred his mitts or chucks though, and it didn't seem like Hannah was lacking in confidence. Which was just as well, he'd rather have a decent fight than against a non action person.

"I'm always ready to throw down, you have to be to survive the alleys of Japan. Don't get excited now, the fun is just beginning." he said, the man from Okinawa took his coat off and hung it atop the ring post. He was toned beyond belief, the only person that could match that body would be Chris Redfield.

He'd wait for the bell to ring before he'd make any moves, he was trained to wait for the first shot after all.

_________________
Check out my wrestlers here, but PM me for match requests.

Deus001




Posts

: 6858


Join date

: 2013-04-18


Location

: In a secret place in Edinburgh.



Waiting for the bell, Hannah stomped her foot a bit, ready to start the match quickly, eager to show everybody that she isn't the same wrestler from a couple of years ago, that she had more tricks up her sleeve.

As soon as the bell rang she would start to advance towards Maxi and aimed to grab the Okinawan in a headlock, trapping an arm of his as well. Once she got a hold of him she wrenched on the headlock and leaned down a bit to help keep her weight on the headlock, trying to make sure that she wouldn't be lifted too easily by the man, after all while they were about the same height, he did outweigh her by quite a bit.

"You know, I like to hear that you're ready to fight like you have to survive, it always makes things that much more fun!" Hannah stated, clearly excited at the aspect of Maxi willing to fight like she was going to try and put him in the hospital, which was good because that was always a possibility for both her and her opponent in a match, after all she was no stranger to injuries from a match and was definitely not estranged to causing time off for an opponent.

ThatOneGuy




Posts

: 1039


Join date

: 2010-07-22



Maxi got himself ready for the battle here, he was aiming to duck low and start connecting blows at Hannah's midriff. Although he ended up getting caught in a headlock, with the arm he was gonna use trapped as well. The pressure was noticeable certainly, but Maxi could eat nails and ask for seconds.

"Heh, in the military every battle is one to survive." he muttered out, just cause he was getting the drop on him didn't mean he couldn't be jovial!

But regardless he knew he had to try and get out of this, so Maxi put his back into it here. And would deliver a fierce push to the back of Hannah, getting himself free and sending her towards the ropes.

_________________
Check out my wrestlers here, but PM me for match requests.

Deus001




Posts

: 6858


Join date

: 2013-04-18


Location

: In a secret place in Edinburgh.



Soon enough, she was shoved to the ropes, causing her to bounce off of the ropes. Hannah started to run back from the ropes, running back towards Maxi with a grin on her face. As she made her way back towards Maxi, she jumped at him, straightening herself out like a missile with the goal of hitting him in the chest with her head. "Heh, well this just may be one you don't survive!" She shouted, making it clear she was going to have some sick fun in this fight.

ThatOneGuy




Posts

: 1039


Join date

: 2010-07-22



Maxi was on guard as Hannah got on the comeback from the ropes, it seemed she was gonna try to mess him up. He wasn't fazed, heck he'd been shot in the past and he got over that. Sometimes he felt like he was playing with his life.

When Hannah aimed for his chest the man from Okinawa was moving anyway, and he got decked hard. "Guh!" Maxi yelled out as he hit the mat, it hurt sure. But to be frank the match had just begun!

So with that in mind Maxi would grab hold of Hannah's head after falling down, delivering several blows to the head and kicking her in the belly as well.

_________________
Check out my wrestlers here, but PM me for match requests.

Deus001




Posts

: 6858


Join date

: 2013-04-18


Location

: In a secret place in Edinburgh.



It wasn't too surprising to people when Hannah was grabbed and brought to the ground, groaning a bit after the slam. Of course it didn't end there when Maxi had started to nail her in the head over and over again before getting kicked in the gut. Hannah looked as if she was stumbling up, but she instead used the opportunity to try and kick a leg out from under Maxi.

If she was successful she would turn around and fall backwards, aiming to land on Maxi's head with her back. Of course if Maxi moved out of the way she would fall right on her back, which would really not be a good spot to be in.

ThatOneGuy




Posts

: 1039


Join date

: 2010-07-22



Maxi thought he'd have convinced Hannah to back off, what with those beatings he sent out on her. So as he got back up he was a tad surprised again when his feet got downed once again, and then she went and flopped on her back.

This was a tad shocking to the man from Okinawa, rather odd fighting style to say the least. Usually when he was downed people just tried to punt his skull. But of course it still hurt, perhaps because he was not accustomed to being hit like that.

"ugh!" he muttered out, right now he either needed to get this bitch off or turn this to his advantage. So with that in mind Maxi would try to wrap his arms around Hannah's waist and get up and attempt to try to do a pin attempt, like the end of a German suplex.

_________________
Check out my wrestlers here, but PM me for match requests.

Deus001




Posts

: 6858


Join date

: 2013-04-18


Location

: In a secret place in Edinburgh.



Hannah may have gotten her unorthodox move to connect, but she was wide open for a pin attempt and putting her in what was almost a bridge pin was a really good idea. However Hannah was far from out of it and started to thrash around, using her hands to pry his fingers apart. The ref was able to hit the mat for a one count and Maxy nearly got the two count.

Quickly, Hannah rolled Maxy with a grin. "That was pretty sneaky!" She stated with the utmost childish glee in her voice, motioning him to make the move, clearly she was having fun and wanted to keep it going.

ThatOneGuy




Posts

: 1039


Join date

: 2010-07-22



Page 1 of 2 • 1, 2
---
Permissions in this forum:
You
cannot
reply to topics in this forum