Champions & #1 contenders
Going to be absent for the week.
Tue Oct 24, 2017 8:19 am by Gwyndolin
Hello forum members. This week is going to be really busy for me, so I won't be able to dedicate any time to roleplaying until the next weekend.
Sorry about the inconvenience. See you all in a few days.

Comments: 0
Looking for Debut
Mon Oct 23, 2017 5:11 pm by Witchcraft-01
Hi All,
Now that my chara has been approved, I am looking for a debut for her, her name is Cristina and you can find her here (http://www.afwrpg.com/t17406-cristina-angel#477675)
I am thinking about possibly having a promo where Cristina introduces herself and someone decides to crash it and get mouthy, which then leads onto a hardcore match the next day or something.
Would anyone be up for that?
Comments: 2
Avalanche plans?
Sun Oct 22, 2017 1:28 am by HighFly
Hey hey, I was thinking of making Avalanche plans for Alaina and was wondering if anyone wanted to set something in the worms to really build up to a PPV match at Avalanche?
If interested shoot me a PM!

Comments: 4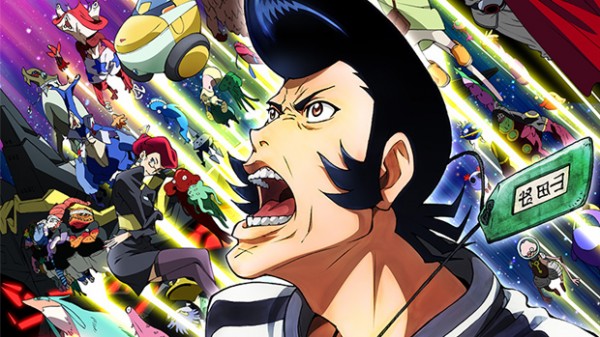 Yes, Space Dandy. I watched the first episode of this and I figured I'd give my first impressions on it.
Created/Directed by the creators of Cowboy Bebop and Fullmetal Alchemist, I went into this with extremely high expectations. And it delivered. Kind of. The main character, Dandy, came off IMEDIATELY as a pervert who only gave a damn about boobs. As is evident by the fact that they visit a bar by the name "Boobies." Normally, I would be put off with the oh so obvious fanservice. However, the show's intro alone showed me that it's a show that doesn't take itself seriously at all. I mean, in one part (spoilers) he teleports to some location outside of space and time, and has to drag himself back into the real universe by a chain. This serve no purpose, but you laugh anyway. It's goofy, upbeat, and all around fun to watch. Dandy, while a perv, is a likable moron and you can't help but think his shenanigans is enjoyable.
But with all that of course, comes the bad parts. Dandy is a alien hunter, who is paid to find new species of aliens. There seems to be a war going on (which they didn't touch on at all) and Dandy is being pursued by... someone. Don't know who it is. He's a monkey... that's about l I can gather. I guess my only gripe is that the show throws a lot of stuff at you in just the first episode and doesn't have time to explain much, if any of it. A guess the pacing is just a little to quick for it's own good. But maybe I'm wrong. It's only my first impressions, so only time will tell.
All in all, I really, really enjoyed the first episode. Loved it in fact. And I'm looking forward to watching more.
Anyway, anyone else who saw it, what did you think?



Posts

: 1876


Join date

: 2012-08-29


Age

: 26


Location

: Gone



The raman episode will show which side of the waring factions wants dandy for their side jumping him in the most worst times.



Posts

: 2028


Join date

: 2012-08-14


Age

: 36



---
Permissions in this forum:
You
cannot
reply to topics in this forum