Champions & #1 contenders
Offline for next week or two
Tue Feb 13, 2018 11:17 pm by peek6
Comments: 1
Thinking about making my return
Thu Feb 22, 2018 11:46 pm by KillerV
After it feels like a long long time, do feel like coming back but gonna keep it minimum on how many rosters Im using, currently three right now? But I am strictly doing male (me) vs female and maybe female (me) vs male, intergender matches that is.
So if theres anyone is interested, please let me know through PM, thanks.
Though I would like to use my King in matches >.>
Comments: 0
Gauging Interest For A Couple Matches
Thu Feb 22, 2018 7:07 pm by HighFly
Hey everyone! I was just throwing this out there to see who would be interested in doing matches with either Suzumi or Peggy! Look them over and if ya have any ideas please PM me!
Comments: 0

(For LunarWolf)

It was around nine at night when Vailima stepped through the front doors of the luxurious club, the booming music on the dance floor reaching her ears the very second she did. She was dressed for a night out, wearing a pair of dark jeans, open toed pumps, a hot-pink tube top, and a denim jacket over that, with a purse hanging from her shoulder. She also decided to let her hair tonight this even, contrary to her usual style of keeping it up in a ponytail.

Vailima, or rather Vai as she was known outside the squared circle, glanced around the club to get a feel for where everything was. There was a long bar to her right, while straight ahead were two decks of dance floors. To the left was a hallway likely leading to the restrooms, and a staircase leading to some sort of VIP area. The whole place was bright and polished, just as fancy and flashy as the website promised it would be. Back home, clubbing had been one of Vai's favorite ways to unwind, but there hadn't been much time for it lately, with her recent move to Japan and her training to be in top shape for her first few matches in AFW. Now that she had some some time off though, it only seemed sensible to her that she start checking out some clubs around her new home of Tokyo, starting with the highest rated ones like this one.

"Seems pretty nice." she murmured to herself, though she felt a stark reluctance to immediately head out onto the dance floor. She usually liked to hang out at these places with friends, but.... she didn't know anyone in Japan. She hadn't had much time to make any friends in the Friction locker room either, so for the time being he was alone. Awkwardly adjusting her purse's strap around her shoulder, Vai took a sudden right turn and headed for the bar. She took a seat near the middle and promptly set her purse down on the counter.
_________________
BCG's Bare Heeled Faces & Masked Faced Heels
(Click Spoiler)
Spoiler:

[size=150:289ab93h]

Friction

Vailima[url=http://afwrpg.informe.com/forum/friction-roster-f10/vailima-t8904.html:289ab93h]

[/url:289ab93h]

Sora Takenada[url=http://afwrpg.informe.com/forum/friction-roster-f10/sora-takenada-t9001.html:289ab93h]

[/url:289ab93h]

Iron Maiden[url=http://afwrpg.informe.com/forum/friction-roster-f10/iron-maiden-w-dr-fairchild-t8950.html:289ab93h]

[/url:289ab93h]

[size=150:289ab93h]

Kawaii

The Marvelous, Mysterious Yoshi[url=http://afwrpg.informe.com/forum/kawaii-league-f27/the-marvelous-mysterious-yoshi-t9233.html:289ab93h]

[/url:289ab93h]



Posts

: 275


Join date

: 2013-08-02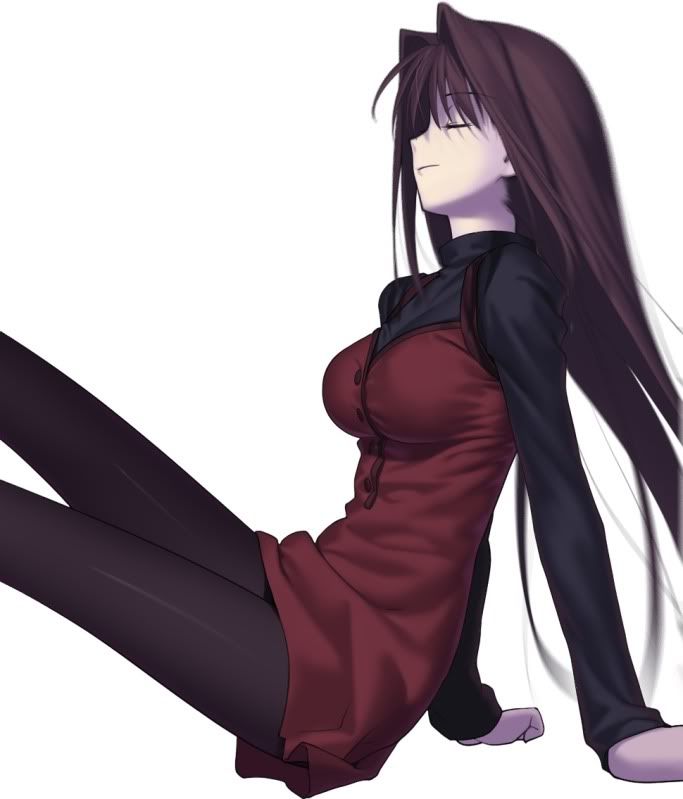 It had been quite sometime since Aoko had been out and about in a club and therefore the beautiful actress/wrestler had made the decision to go out tonight and enjoy herself. Her time so far in AFW hadn't been a perfect road to success, but it had been somewhat enjoyable, even if there had been a bit of hardships and difficult things she had gone through...it didn't really matter as she did actually have pretty fun wrestling here, and most of the people she met were nice......okay....half at best had been nice towards her.
The beautiful girl wore black tights, a pair of black boots, a dark red dress top and underneath a black long sleeved t-shirt. As per usually Aoko had her long beautiful hair hanging down, though this time her hair was in it's natural brown color. When she entered the club, Aoko had to admit that she found it to be a refreshing scene. The music, the dancing, the people, it all just felt so familiar to the girl and it put a smile on her face. Following her arrival the girl started to walk around the bar, looking around at what and where one might find enough room to dance or order drink.
After a bit of wandering, Aoko soon found herself on the second floor. The cute brunette would soon eye around the place until she finally saw an open window at the bar. If she didn't take it now there was not telling how long it would be before she could get a drink or a place to sit. So with that Aoko rushed off, almost running and with it came in pretty fast as she stole the seat. When she looked around after getting the seat, she noticed that there was a girl next to her, quite an attractive one at that...who she had a strange feeling as if she had seen before. Of course Aoko was a bit embarrassed about her running act now and with it a small blush appeared on her cheek. " Ah...Excuse me ? Could I please have a Peachtini please ?" Aoko spoke out to the bartender, who simply nodded and went off to make the drink.

_________________




Posts

: 17068


Join date

: 2011-02-17


Age

: 25


Location

: The Root




---
Permissions in this forum:
You
cannot
reply to topics in this forum