Champions & #1 contenders
Kawaii Opportunities
Sun Jun 17, 2018 3:04 pm by Daaharu
Hey, guys!
With the kawaii title match at Avalanche taking on an interesting wrinkle with the interruption by the Brat Pack, we are moving forward with the overall kawaii storyline, and at this point I'd just like to take stock of what kawaiis are out there that are interested in participating in a cohesive storyline.
Can't make any promises about titles or what exactly each girl's given role would be. We can talk a little more about the specifics of where the story is going soon, but I …
[
Full reading
]
Comments: 1
Match or RP?
Wed Jun 13, 2018 3:48 pm by Lotuswarrior
I'm just looking to do something while I wait for match replies. Really want to get some characters cemented a bit with a rival or some interactions with other characters here.
If anyone wants to do something hit me up.
Comments: 0
Match for Takeichi
Tue Jun 12, 2018 6:13 am by GrandAkumaShogun
So with my other two guys having their own matches I figure I should do something with my first character on here, Takeichi Mori. If anyone is interested feel free to post here or get in touch through a pm so we can plan it out. I can either have Takeichi remain a jobber or begin to work him towards being a more serious competitor.
Comments: 0
Page 1 of 8 • 1, 2, 3, 4, 5, 6, 7, 8


Service Me Match
Win by forcing your opponent to sexually service you to orgasm.
[url=http://s1126.photobucket.com/user/armads89/media/Wallpapers_200000375.jpg.html:10swjg21]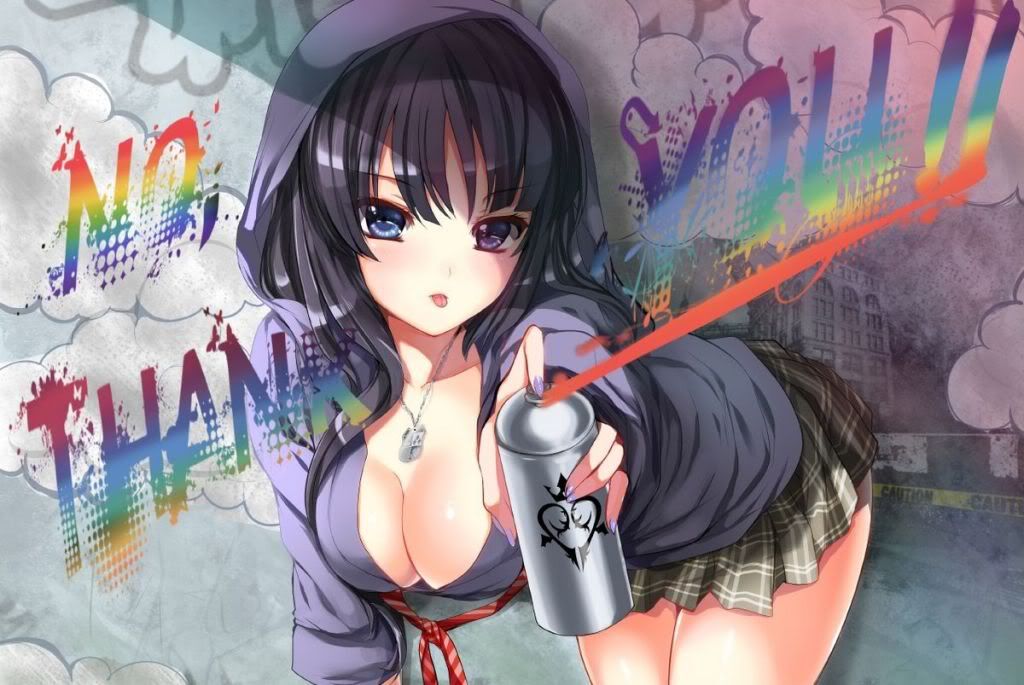 [/url:10swjg21]
Danielle was standing backstage shivering with excitement as she thought about the match she was about to enter. Danielle couldn't help but fantasize about what she was going to do to her opponent tonight especially towards the end of the match. "Mmmm, i can't wait to feel my opponents tongue against my sex." Danielle said as she thought about how she was going to make her opponent service her. "I hope she likes being a submissive." Danielle continued on before making her way to the arena entrance.
Danielle would pill the hood of her hoodie up over her head before stepping out into the arena to the roar of the crowd. Danielle would smile as she made her way to the ring where she would have her way with her opponent tonight. Danielle would slip into the ring and move towards the opposite side of ring to wait for her opponent to arrive. "Oh, i hope she is a looker."

_________________
Characters

The Den
Behind the entrance of the arena, a fierce looking woman dressed in red kimono was waiting for her turn to come. She let down the right side of her outfit to expose her tattooed shoulder, and kinda seemed to be impatient. Of course she was. It's hard to stay composed on your debut day, especially when you're handed such an intriguing match like this right from the start. Even if she heard a lot about the perverted ways of AFW, experiencing it yourself was way more thrilling.
As her [url=http://www.jpopasia.com/group/nothingscarvedinstone/videos/tsubame-crimson::38919.html:2jgwyh4p]theme[/url:2jgwyh4p] began to play on the speakers. She stepped out into the arena and stood there for a few seconds to embrace the atmosphere. The crowds' reaction was alright, but that's going to change soon enough. Maintaining her cold expression, the newcomer walked calmly towards the ring. It's time to slip into the role.
She slipped herself between the ropes and took the opposite corner of her opponent before checking the other girl out without too much subtlety. Not bad, not bad at all. Forcing that girl to service her in front of the audience would be a great start for her career here. A smirk appeared on her face, and she walked towards the center of the ring to meet her opponent there.
Danielle watched her opponent enter the arena and she had to admit that her opponent looked quite delicious if not a bit threatening. However, Danielle wasn't going to let that stop her from forcing this woman to be hers by the end of the match. Danielle then say that her opponent was making her way to the center of the ring and Danielle smiled and moved to join her. Danielle removed her hood and licked her lips as she stood close to Kurenai. Danielle then whispered out "I am going to enjoy making you eat me out." Danielle said with a mischievous smile on her face.

_________________
Characters

The Den
Her would be opponent's confidence was amusing, and so Kurenai's smirk only grew wider as she heard the girl's declaration. If Danielle took her lightly just because she's a newcomer, well she'd be in for a nasty surprise, or so the tattooed girl thought.

"You can try," Kurenai replied dryly to Danielle's statement. "Buy you'll ended up drenched in my juice instead!"

When the bell started, she will attempt to lock up with her opponent. The girl didn't seem like a powerhouse type, while Kurenai was confident with her own strength. Whether Danielle could surprise her or not, she's definitely eager to find out.
Danielle laughed at Kurenai's response "Well, i guess if you are a good little girl i can give you a reward after i win." Danielle said with a smile on her face right before the bell rang. Danielle would then notice that Kurenai wanted a test of strength and Danielle raised her hands as if to accept the lock-up. However, at the last second Danielle would reach forward to grab onto Kurenai's top and pull it off to reveal Kurenai's breasts. Danielle wasn't one for fighting fair and Danielle would use that to her every advantage over Kurenai in this match.

_________________
Characters

The Den
"Hah?!" Kurenai gasped as Danielle went to pull her kimono instead, revealing her sarashi that was wrapped around her breasts. "You little shit..." she muttered as her smirk turned into a frown.

Her outfit wasn't completely taken off since the Danielle didn't take off the sash around her kimono, but now her upper half was exposed. It didn't annoy Kurenai that much compared to her opponent's dirty trick, though. The tattooed girl reached for Danielle's arm, wanting to pull the girl towards her and deliver a knee strike to the gut to punish her opponent.
Danielle laughed as she pulled off Kurenai's top but her smile turned into a pout as she realized that Kurenai was wearing something beneath her top. "Hey, no fair i wanted to see some tits." Danielle managed to say before she was kneed in the gut causing Danielle to stumble backwards holding her stomach. "Ouch, that wasn't very nice." Danielle would say while giving Kurenai a stern look. "I am going to get a good look at your breasts sooner or later so why wait until later." Danielle said with a smirk on her face as she stood upright and waited for Kurenai to make the next move.

_________________
Characters

The Den
"You have to work for that, baka!" barked Kurenai after she delivered the knee strike.

She didn't bother to fix her outfit since it didn't really bother her. Kurenai rather used her time to attack Danielle, and that's what she did as she lunged towards her opponent again. The braided girl would try to grab Danielle's outfit so she could toss her opponent down on her back by twisting herself to the side.

"I'll show you what it means to be 'not nice'!" she declared as she went for the grab.
Danielle was doing her best to recover from the knee strike so when Kurenai came up and grabbed onto her loose fitting hoodie Danielle could do little to stop Kurenai from taking her to the ground. Danielle landed on the mat with a thud and a groan as she looked up at Kureani. "Don't worry i can not play nice to." Danielle would say as she would try to punch Kurenai in her crotch from her downed position knowing that it would not be a powerful hit but it might be enough to get Kurenai to back off.

_________________
Characters

The Den
"Gah!" Kurenai's eyes widened as she felt the hit on her crotch. "Y-you piece of shit...!" she cursed while stumbling backwards, holding the sore spot between her legs.

This girl had done it now. Kurenai thought that she's going to teach her opponent a lesson, a rough one. For the time being, though, she'd pretend to be slightly more hurt than she actually was, baiting Danielle to have a go at her.
Page 1 of 8 • 1, 2, 3, 4, 5, 6, 7, 8



Similar topics
---
Permissions in this forum:
You
cannot
reply to topics in this forum