Who is online?
In total there are
45
users online :: 10 Registered, 0 Hidden and 35 Guests :: 2 Bots
acuya
,
blueflakes
,
Harrier
,
Kelsea
,
kerflubble
,
LunarWolf
,
Mystery Dragon
,
RadiantKarna332
,
Teenwrestler
,
Vcom7418
Most users ever online was
155
on Sun Oct 09, 2016 8:33 am
Champions & #1 contenders
Looking for some new matches
Thu Aug 17, 2017 10:20 pm by Cirno
Comments: 0
Cunning Fox looking for prey.
Thu Aug 17, 2017 8:09 am by Lotuswarrior
I'm looking to bring focus to my
Unwanted Ops
members with some stories and backstage events. I want to start with Samantha Fox and like her partners, they are all Heels. So maybe Samantha can just interfere with someone's match and continuously tease/mess with them at random times until her victim calls her out.
Samantha likes to toy/trick her opponents for her own enjoyment, before finishing people off. She is also a secret daredevil and loves to take big gambles with high risk moves. If you …
[
Full reading
]
Comments: 0
Page 1 of 13 • 1, 2, 3 ... 11, 12, 13

Best 2 of 3 falls - either submission tapout or submission knockout required to win each roundAurore Ha Chitbang - Age: 18; Height: 6' 1"
VSOkami: Age: 18; Height: 5' 8"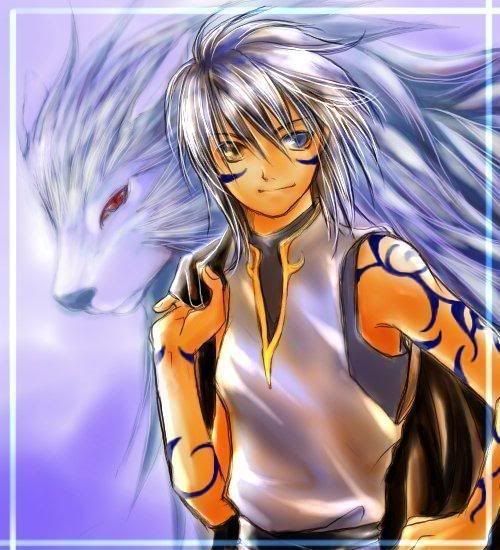 Okami would walk his way to the ramp for another match against the huge crowd of the Tension Arena. The wrestling fans were roaring wildly, some girls whisteling at him, many people cheering but Okami was still a bit nervous about the next fight: not being a submission specialist, he knew that he would need to improvise in order to catch a victory.
"Oh well.. I'll come out with something", he would finally decide, climbing up to the ring and tossing his vest to the crowd, thus remaining with his wrestling attire: naked torso showing the huge tribal tattoes covering his body, long wrestling pants and matching boots.
Like that, he would stand in the middle of the ring, watching at the backstage entrance for his next opponent to show up... and wishing that she would not be a submission specialist too.
Last edited by 157 on Sun May 04, 2014 11:07 pm; edited 2 times in total
Aurore enters the ring, and notice that her opponent today is a handsome guy around her age, shorter but of similar size as herself. "Interesting..." While she fights males regularly, she usually fights opponents much heavier then herself, this being the first time she fights a male opponent close to her own weight.

"Hi, nice to be here today." Bowing to her opponent, the tall maiden gets ready for the fight today. "Let's have a fun match today." She smiled sweetly to the one she's going to fight as soon as the bell rings.
Okami could be close to Aurore's weight, but sure thing there was a visible gap in height at her favor. Impressively long and well built legs and a toned body overall, she seemed to be in great shape, but she still was a girl, so his hope was that her strenght levels would not be too high after all.

As the two contenders stood before each other on the ring, a few girls at the ringside would giggle making joke of it. "teehee, he looks like a cute little boy in front of her", was what Okami could catch of the teasing conversation at the ringside. Enough to make him a bit uncomfortable but not disheartened. (umpf... little child..), he would grumble to himself then turning his full attention to the beautiful and very polite opponent in front of him.

She looks very confident, he would notice in some corner of his head while responding with a similar light bowing like hers. "Sure, let's give this crowd a show to behold. My name is Okami by the way, nice to meet you too", the silver-haired boy said, while the bell rung and he started to walk closer, rising his arms tentatively for a starting lockup in a test of strenght.
Aurore can see that her opponent today is a rather nice guy, and she was rather happy about it, she hope today can be a clean and fun match. She giggled a bit as a few girls at the ring side called her opponent a little boy.

Oh well, her height do make opponents seems small at times.

As her opponent raise his arms for a lock-up, she quickly accepted the challenge, as they locked into a test of strength, Aurore would just hold her position instead of pushing her opponent first, just to see how strong her opponent is.
Fingers entwined as the contenders started to strain for supremacy, Okami would realize that Aurore was not pushing with full force, seemingly taking the name 'test of strenght' quite literally.

"Umfh... heh, holding back a little, are we? But is it going to be good? for you", Okami would say while huffing in exertion, trying to apply full pressure to the hold while squeezing her fingers, trying to push the girl back and hopefully pushing her down from pressure too.

In spite of her height giving Aurore a clear leverage advantage, the silver-haired boy felt quite confident in his superiority in terms of raw strenght. The question was: were his assumptions correct?
Last edited by 157 on Wed Dec 11, 2013 2:39 am; edited 1 time in total
Aurore could see that her opponent is exerting all his might, and trying his best to overpower her. However, she hold her position rather well, without much exertion, it seems that the differences in powers is very, very much sliding to her advantage today.

"Well~ just to see how strong you are~" She answered her opponent, in a rather relax and casual singing like tone, while holding off his exertions, "I don't want to hurt you by exerting too much power." She explains rather gently and in all of good will, not that it would sounds that nice to her opponent.

"Oh well, my turn~" She declared as she more or less know how strong her opponent is, and thus, she would start pushing her opponent backwards, all with a gentle, relaxing smile, she would also attempt to bend the cute boy's inwards and starts squeezing him or her by pushing inwards from the side, attempting to squeeze him from the sides.
"Ugh.... i-impossible... nnghhh...". Strain as he might, Okami's slender muscles could not compete with Aurore's pressure as she started to first push him down, then squeeze him inwards.
And to his further embarassement, she was doing all this with a sweet smile and sing-a-song tone of her voice.

Incapacitated to do anything in that awkward position, the silver-haired boy could only try to shake himself free for now, with very small chances to succeed as Aurore kept a firm leverage advantage. All the while, the tall girl could relish in the deeply red face of the boy showing his clear uneasiness at such unexpected huge gap in strenght.
"You're cute~" commented Aurore as she easily overpowered her male opponent, she would releases the lock up and attempts to wraps her arms around him in a arm pinning bust to chest bearhug instead, "Now how about a nice, warm hug, sweetie?" She tease as she would attempts to squeeze him once she manages to wrap her arms around him.
Last edited by 157 on Thu Dec 12, 2013 12:47 am; edited 1 time in total
Before he could even try to object, Okami's arms would be pinned along his sides as Aurore surpisingly strong arms coiled around him, picking him up into a bearhug.

"U-Unghh.... do I have a choice? Nghfhh...", the silver-haired boy would respond while being caught in her embrace, blushing in embarassement at how she was acting sweet and cuddly to him, making him feel like a little child that was going to be easily squeezed in her affectionate hug, without being able to have a say in it.

With that said, the red-faced Okami would flex his arms, straining in an attempt at prying apart, or at least loosening Aurore's bearhug by force... but was it going to work at all?
Last edited by 157 on Thu Dec 12, 2013 1:00 am; edited 2 times in total
"Nope~ You don't~" Sang the taller girl in reply to her opponent's struggle, as he tires to struggle out of her bearhug, she would just keep up the pressure, not wanting to hurt him much, she plans to let him waste his energy, using her might arms to absorbs the fight he is putting up.

She almost felt sorry for her opponent, she usually fought guys whom even if shorter are always much bigger, heavier, and more muscular, for opponents her own size and below, it's usually other girls.

"Well~ try your best~ I am not letting you out~" She teased in rather cheerful toned as her arms wraps firming around her opponent's body, seemingly not being affected by his struggle at all, well, it seems that trying to match strength with this lady is really, really a bad idea.

Well, there are others ways to win a match besides raw, brute strength.
Page 1 of 13 • 1, 2, 3 ... 11, 12, 13


Similar topics
---
Permissions in this forum:
You
cannot
reply to topics in this forum