Who is online?
In total there are
42
users online :: 11 Registered, 1 Hidden and 30 Guests :: 1 Bot
Berial
,
kerflubble
,
KillerV
,
LunarWolf
,
Mystery Dragon
,
OmegaVan0
,
Person
,
scorn53
,
Tarantulust
,
TiefBlau
,
Underdog21
Most users ever online was
390
on Tue Jan 02, 2018 2:02 pm
Champions & #1 contenders
Kawaii Opportunities
Sun Jun 17, 2018 3:04 pm by Daaharu
Hey, guys!
With the kawaii title match at Avalanche taking on an interesting wrinkle with the interruption by the Brat Pack, we are moving forward with the overall kawaii storyline, and at this point I'd just like to take stock of what kawaiis are out there that are interested in participating in a cohesive storyline.
Can't make any promises about titles or what exactly each girl's given role would be. We can talk a little more about the specifics of where the story is going soon, but I …
[
Full reading
]
Comments: 3
Match for Takeichi
Tue Jun 12, 2018 6:13 am by GrandAkumaShogun
So with my other two guys having their own matches I figure I should do something with my first character on here, Takeichi Mori. If anyone is interested feel free to post here or get in touch through a pm so we can plan it out. I can either have Takeichi remain a jobber or begin to work him towards being a more serious competitor.
Comments: 1
Match or RP?
Wed Jun 13, 2018 3:48 pm by Lotuswarrior
I'm just looking to do something while I wait for match replies. Really want to get some characters cemented a bit with a rival or some interactions with other characters here.
If anyone wants to do something hit me up.
Comments: 0
Page 1 of 10 • 1, 2, 3, 4, 5, 6, 7, 8, 9, 10


Standard Match
Win by Pinfall or Submission
[url=http://s1126.photobucket.com/user/armads89/media/47054_One_piece_193.jpg.html:3onvrmjm]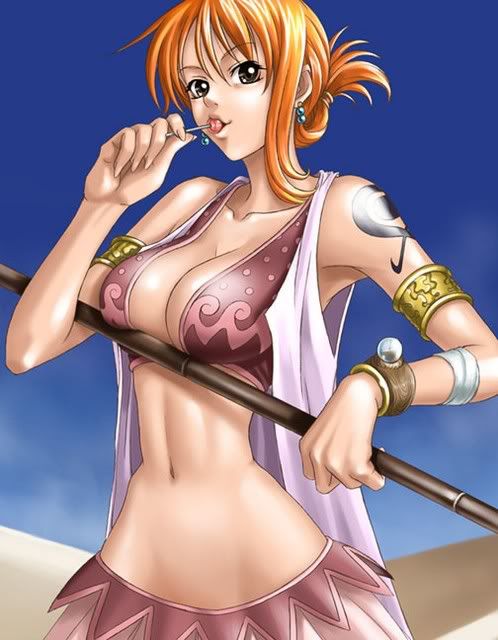 [/url:3onvrmjm]
[url=http://s1126.photobucket.com/user/armads89/media/46160_One_piece_95.jpg.html:3onvrmjm]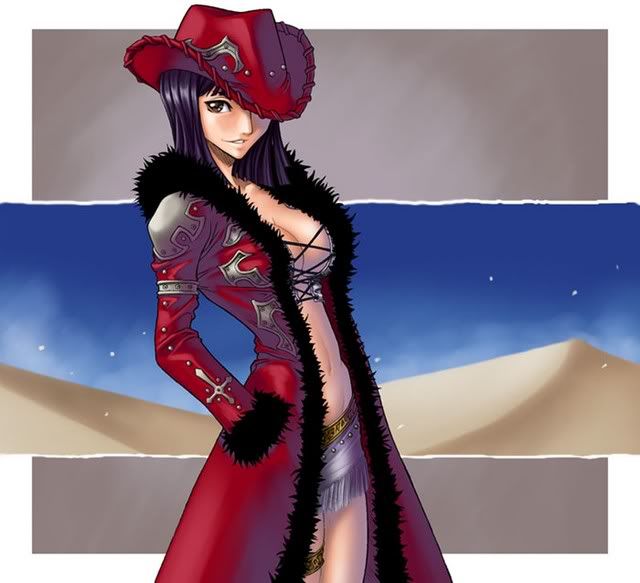 [/url:3onvrmjm]
Tonight was a match for the ages for Uncharted Love! as the two beautiful women of the tag team were having a special match in the Tension arena. Erica and Misha were standing backstage stretching and limbering up for their match that was coming up. Soon their music played over the loud speakers and the two women entered the arena to the cheers and catcalls of the fans and the two of them made their way to the ring while waving and blowing kisses to the audience.
Once in the ring the two women kissed each other before turning towards the entrance. "This is going to be fun." Erica said as she moved towards Misha's side "I have never wrestled a man before. I hope he doesn't mind if i get a little frisky."
Misha just stood there with her arms crossed and a look of disinterest on her face. "Don't get too excited Erica. Men are not all they are cracked up to be. They can never last long enough." Misha said as she waited for her opponent to arrive.

_________________
Characters

The Den
King got a invitation for a match against pretty well known tag team as Uncharted Love!, he looked at the pictures of the two which they're very lovely babes, sadly he couldnt do anything rough with them since its the standard match, so they'll be a little safe from the beast but no guarantee that he wouldnt go easy on the pair at all. "Well now, two lovely ladies need to get ready to deal with the most dangerous beast in the wrestling league, and thats me!"
He got ready in the locker room wearing his black boots, black n white trunks, adding wrist guards and his signature black evil leopard mask, bare bronze muscle body flexing himself in front of the mirror, the beast then leaving the room and heading out to check them out in person, he is very curious of how good they are. He wait for his opponents to finish their introduction before his own awesome music start playing, appearing on stage where everyone loudly booing at him knowing he was very evil man, not that he cares, be could see the girls inside the ring looking just as great as the pictures, he pull himself inside and staring at him from the middle of the ring, not wanting to back up to his corner yet, scanning the two sexy babes. "Hey, Uncharted Love huh? How did you two come up with those name? Huh?!" He grins, hidden under the mask.
Last edited by 6075 on Mon Dec 09, 2013 12:08 am; edited 1 time in total
Erica and Misha watched as Killer King made his was down to the ring to the boos of the fans "Well, well doesn't he seem like a popular fellow." Erica said with a giggle as she couldn't help but laugh at Killer kings mask. "I wonder what he looks like under there. I bet he is pretty handsome but i can't help but think he is over compensating for something."

Misha just looked at Erica and sighed "Calm down Erica, we are here to win a match. You can have your fun with him after we have beaten him." Misha said before looking at King as he addressed them "Well, If you want to know you will just have to beat us." Misha said in a sultry tone as she winked at King "But since you have no chance at doing that you will never know."

_________________
Characters

The Den
With him standing in front of the tag team, he grins and glares at the pair which they're being playful, bit too playful but he doesnt mind, he like girls doing such things . When the girls telling him that he'll have to defeat the tag team in order to know whats the word behind the meaning of 'Uncharted Love', he shrugged at the girls and said. "Well then, one of you will step up and take me on right now then.... but if you're too scared on your own, then you two can come at me, if they let ya!"

He wait for the referee to ring the bell starting the match. **Hmmm who will face me? The sexy orange or black? Maybe both?" He thought, once the bell would ring, he bring his hands up and start circling on the girl, attempting to come closer to her and bringing his hands onto her shoulders to pushes the girl back into the ropes. "GRRR!"
"Did you hear that Misha? He wants to take us on at the same time. Maybe we should oblige him." Erica said to Misha as she walked around to the side but then she moved towards the ring edge and moved outside the ring "Well maybe next time big boy but tonight you are going to have to settle for one at a time. Try not to get your ass kicked too much before my turn." Erica said as Misha moved towards King.

"I hope you're ready for a beating because i am not going to go easy on you." Misha said as the bell rang and she felt King immediately grab onto her shoulders "So you are not much on foreplay are you?" Misha said as she would quickly try to drop down to the mat to kick King's legs out from under him before he managed to push Misha to the ropes.

_________________
Characters

The Den
"Heh so you'll be the brave one to get mauled by the beast huh? Alright then!" He said, looking forward to take down this sexy black haired babe as the two would start off the match with a lock up, he would try to use his power to pushes her toward to the ropes until.... "Foreplay? I can definitely do that anyti---- unnngh!" He didnt see it happen until she drop down and kicking his legs out that caught the beast to slip forward and landing on his front.

The beast growled that it stung from the landing as he tries to pushes himself up on all fours, not what he wanted the start of the match, but it was the start at least, he better not hoped that the girls would give him so much trouble throughout the whole match, or they'll get a major ass beating. "Why you?!" He tries to pushes himself up as quick as he can, despite his large muscled body.
Misha quickly rolled to her feet and ran over to the downed King "You're not getting up that easily." Misha said as she would try to kick King in his side to try and roll King onto his back while keeping the beast down. "Now why don't you stay down there so i can have some fun." Misha said as she would try to mount King and keep his large body pinned beneath her "If you stay still i may introduce you to my magnificent breasts." Misha said as she would sway her chest in front of King's face.

_________________
Characters

The Den
King tries to get up to his feet after the miserable fall, but this girl, he forgot her name, guessing its Misha kicked him on the side forcing the large beast to get on his back as she straddle on his body. "Ungh! You!" He glares at her which she start being playful about her lovely breasts, he wouldnt mind to have some fun with it but knowing his long experiences in his wrestling career, he'll lose for sure if he gets the temptation by the girls.

"Heh... stay still huh? I think you should stay still and I'll enjoy your magnificent breasts instead." He said, hoping that he could reach his hands up for her shoulders to pull the girl down, the beast attempt to get the girl to lean down close enough that he could go for a short headbutt to her chest, that'll get a close to getting his face 'breast smother'.
Misha was about to lower her breasts over King's masked face when he reached up and grabbed onto her shoulders. "Hey what are you doing?" Misha was able to say before King head butted her in the chest causing Misha to reach for her chest as she started coughing a little leaving her open for whatever King was going to do to her.

"Hey get your face away from her breasts. Those are mine to play with." Erica would yell out at King as he headbutted Misha.

_________________
Characters

The Den
King laying on his back with this girl Misha sitting on top of him, she is pretty sexy just as much as her partner, but the beast wont be teased by their sexuality since he is called the biggest pervert ever, especially a dangerous one too, so he was able to pull her down close enough to headbutt her chest, soft chest that is, and stunning her a little bit.

"Headbutt... thats what!" He tries to roll her over so he could get on top of her, possibly her legs is still around his waist, but he doesnt care as much, since he would get his large hands for her throat, the beast hope to get his feet on the mat and power himself standing and lifting her up, having Misha hanging by the throat from his hands. "GRR!"
Page 1 of 10 • 1, 2, 3, 4, 5, 6, 7, 8, 9, 10



Similar topics
---
Permissions in this forum:
You
cannot
reply to topics in this forum