Champions & #1 contenders
Kawaii Opportunities
Sun Jun 17, 2018 3:04 pm by Daaharu
Hey, guys!
With the kawaii title match at Avalanche taking on an interesting wrinkle with the interruption by the Brat Pack, we are moving forward with the overall kawaii storyline, and at this point I'd just like to take stock of what kawaiis are out there that are interested in participating in a cohesive storyline.
Can't make any promises about titles or what exactly each girl's given role would be. We can talk a little more about the specifics of where the story is going soon, but I …
[
Full reading
]
Comments: 3
Match for Takeichi
Tue Jun 12, 2018 6:13 am by GrandAkumaShogun
So with my other two guys having their own matches I figure I should do something with my first character on here, Takeichi Mori. If anyone is interested feel free to post here or get in touch through a pm so we can plan it out. I can either have Takeichi remain a jobber or begin to work him towards being a more serious competitor.
Comments: 1
Match or RP?
Wed Jun 13, 2018 3:48 pm by Lotuswarrior
I'm just looking to do something while I wait for match replies. Really want to get some characters cemented a bit with a rival or some interactions with other characters here.
If anyone wants to do something hit me up.
Comments: 0
Page 1 of 8 • 1, 2, 3, 4, 5, 6, 7, 8


Best 2 of 3 falls. Win only by having the opponent tap out or pass out in a submission hold (including smothers and scissors).MIKO AMATERASU - Age: 21; Height: 5' 6"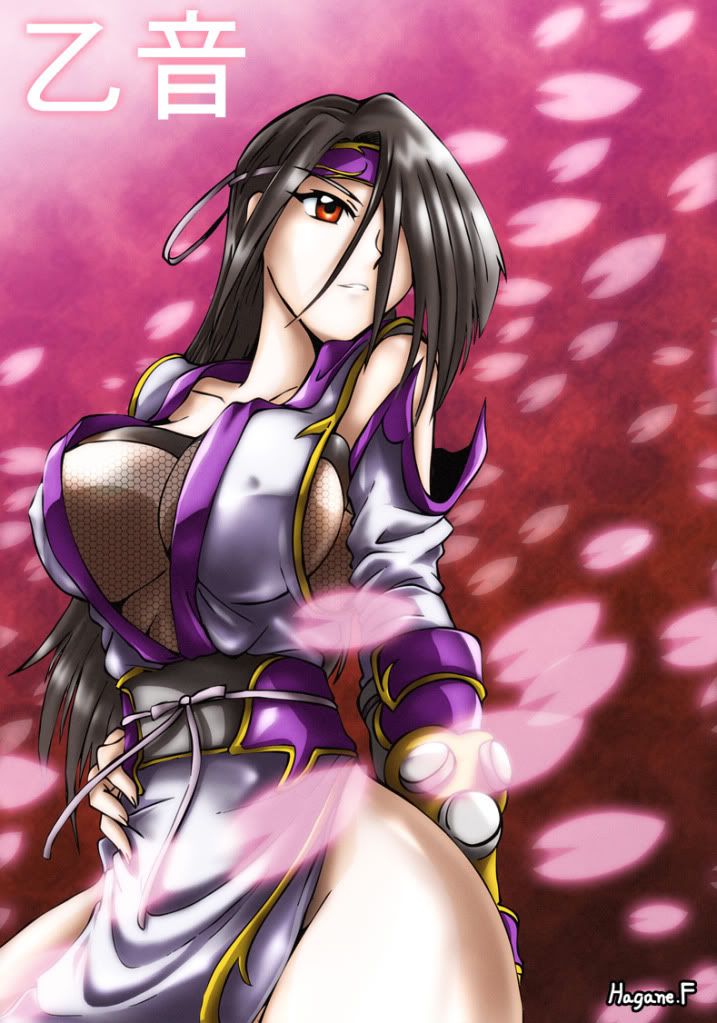 VSOKAMI - Age: 18; Height: 5' 8"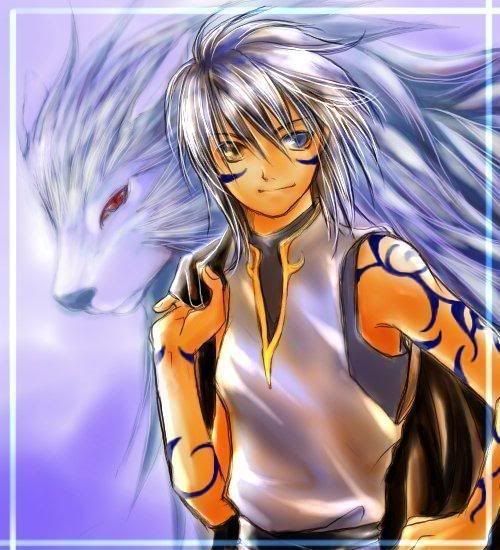 The spotlights went to illuminate the ramp as Okami made his appearance from the backstage. While the crowd went wild and a loud hard rock theme played along with the silver-haired boy walk towards the ring, he was pondering about strategical issues.
"Umf... submissions only to win is quite the annoyance, but I'll pull out something in any case.", he would say to himself, finally climbing up to the ring and tossing his leather vest to the screaming fans.
Not being a submission specialist, it was obvious that Okami would need to improvise in this next fight.
"let's hope at least that my opponent is not a submissionist, too...", he would mumble, not knowing how far from reality his hopes were.
Last edited by 157 on Thu Jan 30, 2014 11:43 pm; edited 1 time in total
As soon as Okami was done with his entrance Miko stepped out into the arena to the roar of the crowd. Miko waved to the audience while she pressed her breasts together to earn even more praise form the men in the audience. Miko then made her way to the ring with a smile on her face as looked at the cute boy who was going to be her opponent tonight. "You looks so cute." Miko would say as she entered the ring "I can't wait to twist you into a cute little pretzel." Miko would say as she would lean over to show Okami her rather large breasts to hopefully fluster the boy before the match started.

_________________
Characters

The Den
Once again, Okami would realize that his next Tension opponent was going to be a visibly beautiful, yet strong and swift-looking girl. Which was certainly not going to be at his advantage during the match.

"Well you certainly don't look half bad yourself...", Okami would admit, before he heard what she would say next.
"Ugh..C-Cute little pretzel you say...?? umf... not going to happen!", Okami would reply, but it was pretty clear to anyone in the Arena, including of course Miko herself, that the boy was flushing at how she was flaunting her sexy curves at him.

"A-Anyway... let yourself know that certain kind of distractions won't work on me..", he would try to say, probably making the situation even more fun for Miko as his blushing face was obviously screaming the opposite.

With that, the bell rung and the match was finally started. Carefully stepping closer, Okami would study the opponent for a few seconds. If she did not take any initiative during Okami's hesitation time, then the boy would finally lunge forward trying to grab the girl's wrist, having the intention to irish-whip her against the ropes.
Last edited by 157 on Sun Dec 08, 2013 10:13 pm; edited 5 times in total
Miko saw how Okami blushed and stuttered and she couldn't help but giggle "Oh, i am sure that the big tough man you are won't easily be turned into a cute little pretzel and i can understand that my feminine charms have no such effect on one as dashing as you but you can't blame a girl for trying." Miko would say before the bell rang and as soon as it did Miko would not waste anytime lunging at Okami. "I hope you don't mind me being a bit aggressive." Miko would say before trying to grab Okami's hair and pulling him into her breasts. "Do you think my breasts are too big Okami? They always seem to bounce and get in the way and guys are always staring at them." Miko would say to taunt Okami.
Last edited by 157 on Thu Jan 30, 2014 11:44 pm; edited 1 time in total

_________________
Characters

The Den
Still planning his own move, Okami was anticipated and surprised by iko grabbing his head and shoving him face first into her big and soft breasts.

"W-What's with these embarassing questions during a matchmmfff??? .. mmpffhhh....". Okami's embarassed protests would be interrupted as his attempt at resisting from being teasingly smothered would finally fail, giving Miko a nice chance to relish in the deep blushing on his face, before it disappeared in her cleavage hold, except for his cute concerned eyes looking up at her from between her breasts.

Shocked by such a shameless strategy so early in the match and enveloped in her perfumed breasts, Okami could not really put up a coherent struggle, flailing his arms around and trying to wriggle his face out of her meaty pillows while Miko had gained a clear starting advantage on the unexperienced boy.
Last edited by 157 on Sun Dec 08, 2013 11:06 pm; edited 2 times in total
Miko hugged Okami tight against her chest as she loved the feeling of a man or a woman trapped between her breasts. "Are you comfortable in there Okami." Miko said as she wiggled her chest a little to humiliate Okami. "Now stop flailing and let me have my fun, OK?" Miko said before pushing Okami away from her. "Did you have fun in there Okami? If you want you can go back in. I won't try to stop you." Miko said as she taunted Okami to hopefully keep him off his game and leaving him open for a stiff kick to his stomach.

_________________
Characters

The Den
Once released, but not without a final rolling his face inbetween her soft breasts, Okami's totally red face showed clearly how it would feel inthere.

Okami knew well that he needed to stay away from those soft, treacherous female weapons of hers: Miko's soft breasts could allure an opponent into yelding and let her embrace him inthere... but once there, he would end up smothered into a shameful defeat.

"G-Gasp.... s-stop saying embarassing things... you're not going to put me back into your beautif....erm your trap!", Okami would say, but Miko's teasing speech would draw his eyes to her bountiful bosom nonetheless, which was exactely her plan to distract the boy and leave his guard open.

"Umffhh.. that was not nice..!", Okami would protest in a shortbreathed voice. Forcefully crouching from the hit, the boy would then try to react, lunging forward to try and grapple both Miko'ìs legs at thigh height.

His aim was to bring the lovely opponent down to the mats, but on the bad side, if his attempt would not work, then he would be at a very dangerous spot, kneeling by her legs with his head so close to her thighs.
Miko couldn't help but continue giggling as Okami tried to sound tough "Are you sure? I wouldn't mind letting you rest your cute face against my breasts." Miko said right before Okami sprang up to grab onto her legs causing Miko to stumble backwards a few steps before she regained her footing. "Now that wasn't nice Okami. I am going to have to punish you." Miko would say before grabbing Okami hair to try and move his head between her thighs so she could squeeze his head. "Now say you're sorry and i will stop hurting you." Miko would say before leaning down and giving Okami's ass a quick spank.

_________________
Characters

The Den
Just when he thought that he had caught her... Okami would get caught instead, as the sexy girl would open her legs and clamp them around his head with a swift but sinuous movement, trapping him into an embarassing standing headscissor.

"G-Gasp...!!! Hey stop this... I won't apologize, and I'll get out of here in a moment.. unghffhh...". With that said, Okami would run his hands along the girls legs, trying to pry apart her vice. But if she got to cross her ankles to lock the hold in, then Okami would be a keeper between her thighs, willing or not.
Miko watched as Okami desperately tried to escape her legs but she couldn't allow that. Miko was enjoying herself to much to let Okami go "Settle down Okami or else you will get hurt." Miko saod as she would spank Okami again before letting go of his head before just falling forward to try and trap Okami beneath her. "If you don't settle down i will have to get real mean." Miko said in a childish way to keep Okami thinking that she was kidding.

_________________
Characters

The Den
Page 1 of 8 • 1, 2, 3, 4, 5, 6, 7, 8



Similar topics
---
Permissions in this forum:
You
cannot
reply to topics in this forum