Champions & #1 contenders
Offline for next week or two
Tue Feb 13, 2018 11:17 pm by peek6
Comments: 1
Thinking about making my return
Thu Feb 22, 2018 11:46 pm by KillerV
After it feels like a long long time, do feel like coming back but gonna keep it minimum on how many rosters Im using, currently three right now? But I am strictly doing male (me) vs female and maybe female (me) vs male, intergender matches that is.
So if theres anyone is interested, please let me know through PM, thanks.
Though I would like to use my King in matches >.>
Comments: 0
Gauging Interest For A Couple Matches
Thu Feb 22, 2018 7:07 pm by HighFly
Hey everyone! I was just throwing this out there to see who would be interested in doing matches with either Suzumi or Peggy! Look them over and if ya have any ideas please PM me!
Comments: 0

Name: Howie Redder
Nickname: Lone Wolf
Gender: Male
Age: 22
Eyes: Brown
Hair: Black
Height: 5â€
9"
Weight: 145 lbs.
Nationality: Native American/British
Alignment: Face
Entrance music: "There and Back Again"-Daughtry
Wrestling Information
Style: Martial Arts, Kickboxing
Preferred Attacks: Heavy punches and kicks
Preferred Matches: Open for anything
Endurance:★★★
Strength:★★★
Speed:★★★★★
Defense:★★
Technique:★★★★★
Finishing move(s): Howl (Back: Jumps on opponentâ€
s back to wrap his legs and starts to punch at the back of the head three times before grabbing both arms and putting his boots against their back to push them to the mat while doing a backflip. Then, he looks up as if heâ€
s seeing the Moon rise and starts running on like a mad wolf to the downed opponent. Finally, he handsprings forward and slams his boots on the opponentâ€
s back before he howls upwards.)
Characteristics
Visual Appearance: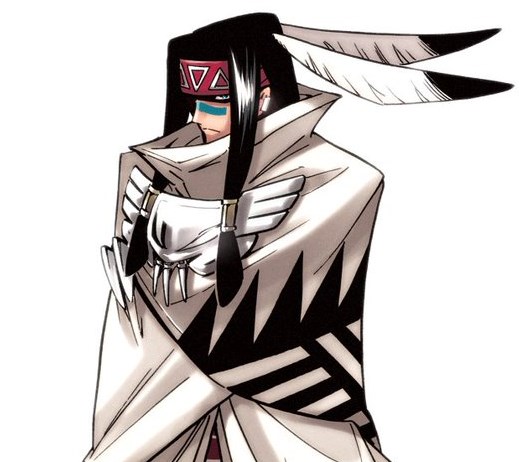 Attire: When he removes his jacket, he wears a leather Native American vest with his familyâ€
s tribal symbols (open to show his muscular chest with a red wolf paw print), leather pants, and moccasin-styled boots.
Personality: Although he looks tough and scary, he is actually very shy, quiet, and has a heart of gold for his friends. He might be soft at times because he is mostly against unnecessary violence, but he is always willing to do whatâ€
s right even if it means fighting for good morales (only if itâ€
s necessary though).
Background: Howard "Howie" Redder is descended from a long line of Sioux Native Americans who lived in the Sisseton (Sissetowan) division in South Dakota. Heâ€
s considered a very naturalistic, resourceful, and outdoors kind of person. He always felt the need for adventure and he feels that the great outdoors has a lot of opportunities for that as compared to staying indoors. Howie also has a grand knowledge of the plant and animal life in forests especially living close to them, so if youâ€
re going camping in the neck of the woods, look for him to give you some good advice in survival (trust us, itâ€
ll save your hide big time).
Even though heâ€
s bigger than most of the kids at school, Howie believes it shouldnâ€
t make him a bully. In particular, he didnâ€
t like bullies at all. He has a philosophy that says that a big strong person like himself wouldnâ€
t pound little guys just to make himself look better and more powerful. Instead, he believes that people like him should only take down those who took advantage of others. Some say it might be humiliating how many times throughout Howieâ€
s life that he had to come to someoneâ€
s rescue, but he doesnâ€
t care as long as heâ€
s setting an example.
Other than being a mountain man and defender of the weak, Howie is also a big wrestling fan and is always interested to try out some new techniques that were inspired by some of his favorite fighters. Skilled in both kickboxing and martial arts during his youth, he sometimes tries to mix wrestling in his current fighting skills to see how it fares against different opponents and perhaps even in the wrestling league. However, as he kept watching, Howie often feels that those guys are WAY too scripted and wondered if there was an alternative way to do this sort of thing without being OVERLY dramatic.
Then one day, Howieâ€
s friend, Layla McCarthy, (soon to be known as "White Feather") told him of her and her sisterâ€
s plans to go to AFW to try out their fighting skills. He thought that federation was only for women, but Layla told him that thereâ€
s also a faction for men as well. Plus, she and her sister would join him so they can fight more for whatâ€
s right rather than riches and fame. It took some thought, but Howie soon became part of the league.
Now known as the Lone Wolf, Howie is ready to go on the prowl and hunt down his competitors (so to speak). For him, heâ€
ll surely have a howling good time.
Other Info: One of Howieâ€
s hobbies when heâ€
s out into the mountains is running with the wolves. It may sound crazy, but he has this natural way with them that makes him very sociable and harmless to them, almost as if they are of the same blood.
AFW Information
Record: 0-0-0
Wins: N/A
Losses: N/A
Draws: N/A
Championships/Accomplishments:
Friends: The Feather Sisters, Shatter Fist, Songbird, Lady Lakota, Snowman, Volcanica
Allies: N/A
Rivals: N/A
Enemies: N/A
Crushes: N/A
_________________
Focusing on good old fashioned basics and just having fun. Nothing else and nothing more.
The World of Dynamo



Posts

: 11529


Join date

: 2010-04-14





Similar topics
---
Permissions in this forum:
You
cannot
reply to topics in this forum