Who is online?
In total there are
40
users online :: 9 Registered, 0 Hidden and 31 Guests :: 2 Bots
Berial
,
Kamoi
,
KillerV
,
LtLukas
,
LunarWolf
,
Teenwrestler
,
Underdog21
,
Yori
,
Zithpith
Most users ever online was
390
on Tue Jan 02, 2018 2:02 pm
Champions & #1 contenders
Offline for next week or two
Tue Feb 13, 2018 11:17 pm by peek6
Comments: 1
Thinking about making my return
Thu Feb 22, 2018 11:46 pm by KillerV
After it feels like a long long time, do feel like coming back but gonna keep it minimum on how many rosters Im using, currently three right now? But I am strictly doing male (me) vs female and maybe female (me) vs male, intergender matches that is.
So if theres anyone is interested, please let me know through PM, thanks.
Though I would like to use my King in matches >.>
Comments: 0
Gauging Interest For A Couple Matches
Thu Feb 22, 2018 7:07 pm by HighFly
Hey everyone! I was just throwing this out there to see who would be interested in doing matches with either Suzumi or Peggy! Look them over and if ya have any ideas please PM me!
Comments: 0

(Location: AFW gym complex building 2B.)
(Day/time: Tuesday, 2:00 PM.)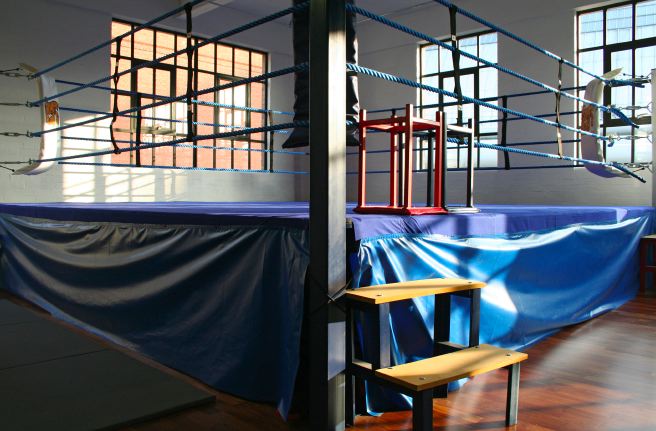 Spoiler:
Among the busy bustle of the the Tokyo streets, today just seemed like any other day, traffic spewing from every direction, crowds upon groups of individuals all going to they're destinations, each walking along with a mission in they're life to fulfill. Something to aspire to...something to gain...the workers, washed up celebrity's, and hapless wrestlers of tomorrow...people to befriend and make enemies, an endless cycle that kept going, and going to anyone and everyone, as one in particular's car pulled up into the parking space outside the gym building itself. Just who was this person driving the crimson red sportscar? with a few bystanders admiring the darkened windows, and the smallest hint of a glimmer of designer sunglasses, placed on the dashboard, as the door then opened to reveal the driver of the vehicle...
Dressed in a buttoned up jacket, along with with legs cladded in tights, the woman stepped out of the car, casually tapping away on her flip-up phone. It was no other than Reika, on one of her more 'relaxed' days, of visiting the gym...but for a special meeting this time it seemed,
'Traffic alright Loclear? I already made it here before you sweetheart x'
read the typed text on the small screen, clicking it to send, as Reika made her way through the gym entrance, lightly pushing through two pouty, arguing girls over a spilled sports drink. Since through her busy schedule, Reika had took time out to meet up with one of her newest friends, and most interestingly sort out fighters of Friction, for Dearest Natasha Loclear...
If there was one person Reika admired amongst the fray, Natasha, was one of them, having formed a slight addictive interest into the girl, on many occasions in and out of scuffles. She didn't hate her of course, but her close relationship she shared, the way she would make Reika smile, and the glorious scent of her European perfume...her fascination with Tasha was more than just a schoolgirl crush, but an admiration of interests. As the Viper herself, would just sit on a empty gym bench, waiting for her newest friend, to arrive for a friendly one on one day at the gym...despite the broken air conditioning in this place...
Last edited by 11215 on Mon Dec 16, 2013 8:54 pm; edited 2 times in total
_________________
FIGHTERS READY, ENGAGE.
SELECT:
Back in France Natasha had always felt like there was somewhere she had to be, whether it was attending an event for her father or helping her mother with her modeling shows there was rarely a moment of the day that wasn't booked weeks in advance. That hadn't changed now that she was in Japan working for the AFW, she still had her days planned out well in advance, but now how she spent her time was entirely up to her and Natasha made the most out of every day. She had just finished having lunch with her girlfriend Heather Sunderland when she stepped into a cab and told the driver to take her to a nearby gym, one where she was to meet up with one of her newest friends Reika.

Natasha hadn't known what to think of the woman at first as whenever Natasha showed her face on Friction Reika made an appearance, but oddly enough after an unexpected appearance on a talk show Reika's intentions were made clear and now the two had struck up a friendship. After losing her match against Adrian the french woman had lost confidence in her abilities, not wanting to admit this to Heather she decided she needed to hit the gym and work through whatever was holding her back, and Reika had seemed like the perfect person to do just that. After talking about it on the phone they had agreed to meet up at the gym Natasha was now getting out of the cab in front of, a gym bag slung over her shoulder as she walked inside.

Passing by a couple of girls who were ordering some sports drinks Natasha made her way into the locker room and changed out of the dress she had worn on her date, pulling on in its stead a pair of black gym shorts which clung tightly to her body, a dark blue sports bra, and a sleeveless black tank top with the japanese word for rain emblazoned upon the front that exposed her stomach, Natasha having to go with clothes which wouldn't hinder her movement in the slightest. It wasn't long after she finished changing that she got a text on her phone, Natasha giggling at the message before texting back, 'Actually I was about to ask you that.' just as she stepped out of the locker room coming face to face with Reika.

"Wow you're looking good today Reika, even your gym clothes are flashy. Thanks for agreeing to come help me train today again by the way, seems theres a few things I need to work on."
Last edited by 10067 on Tue Nov 19, 2013 9:42 am; edited 1 time in total
Feeling her phone buzz with a sensation, most likely being a text from Natasha, Reika then slipped out her phone to see the text blink, and then to hear a familiar voice speak to her so up close, it was Natasha, at last, the two were finally this close to each other rather than from the comfort of a webcam. "Natasha...what a surprise your here so quickly~" Reika said, tracing her eyes up Natasha's body, in which it looked like she came prepared, along with looking good for the occasion too, "and it is a pleasure to help someone out of my own skill and taste~" she smiled, slightly measuring herself up to Natasha, while thinking of giving her new friend the proper greeting for the French girl...a soft affectionate French kiss, cheek to cheek of course in the manner, as Reika would warmly tease the left ear of Natasha, with a close hug of her own delicate body...

"Hm, you even have dressed for the occasion to...but I must admit, your body seems better in reality than looking at the pictures~" Reika smirked, a little impressed by Natasha's well known looks, understanding now why a girl like Heather...would fall for someone rich in looks like Natasha. Sure she had the looks, but Reika was just as into what she could do in a little 'spar' between the two, without anyone disturbing them which meant a lot, giving them time to relax and get close, while trying her best to make Natasha forget, about her loss to a long time faker...

All in all, Reika's day was getting even better now that she had the one person she admired...here, right in front of her...
_________________
FIGHTERS READY, ENGAGE.
SELECT:
It had been a long time since she had seen Reika face to face like this, the last time they had met in person was during the promo of Adrian that had eventually turned into her failed attempt to defeat the cosplayer a second time, and if she remembered events correctly she had been more confused by Reika's behavior than anything. But a web chat and a few phone calls later she felt she understood Reika better now and was looking forward to finally spending some time training with the woman, taking her up on an offer the woman had made during the RnR show.

"Yea I was already in the city with Heather so it wasn't very far to get here." Natasha replied with a smile as she noticed Reika's eyes drifting downward, the woman making no attempt to hide that she was checking Natasha out. Well used to this Natasha waited for the woman to get her fill only Reika wasn't satisfied with just looking, the woman known as the viper stepping in close and greeting her in the french style, kissing her softly upon each cheek. Technically Natasha should have done so as well but she was too surprised to do so, trying to make up for it by giving Reika a firm hug. "Glad you think so, I haven't really felt all that skilled lately."

Admitting that was hard for the usually proud french woman but Natasha felt there was little use in hiding that fact, after all it was one of the reasons she had come down here to spar with Reika. "Oh, well thanks...my looks are what I'm known for after all." Natasha hesitated a moment before answering, averting her gaze for a moment in a clear sign that those words had hit a nerve within her. Her looks weren't in question, she was constantly praised on them, but it seemed all she had going for her as of late after losing yet another match that didn't rely on hentai rules.

Realizing she was being rude just then Natasha tried to shake those negative feelings off and reply to Reika's praise properly. "Much the same can be said of you Reika, though I'd be lying if I said I hadn't hoped you'd wear something more revealing." She said jokingly, giggling before giving the woman a soft push against her shoulder. "Thanks for agreeing to this again."
Being pushed back a bit from Natasha's soft touch, Reika could see that Natasha, looked a little down from her recent losses...ashamed of herself in most parts. But from one skilled and beautiful individual to another, Reika tried to pick Natasha's chin up off the floor, and be happy that she was training with such a talented person as Reika herself. "Natasha chan, you shouldn't feel destroyed after a few losses, you just need to toughen up a bit...bring out that Heel Goddess within you~" she smirked, hearing the compliment of her clothing, as this was how she always dressed, buttoned up, keeping her attire underneath a nice surprises for ANY opponent or Allie alike. Beginning herself, to step back, and strip down to her black leather-like bra underneath, as her lower regions would be shrouded by her patterned skirt, along with the skinny tights cladded over her legs...she always looked 'attractive' for any kind of occasion, even if it was to spar with a mind of sexual desire...

Reika had always thought of Natasha to be someone of confidence, so a spar, and a little civil chat seemed the best option for today. They had all the time in the world, and Reika herself didn't want to spoil this chance...

"I do hope I'm not 'too' distracting for you in a fight..." Reika said in a sly accent of her pure Japanese tone, clashed with English she spoke now and again, throwing her grey jacket to the side swiftly, while keeping her eyes settled on Natasha only. Revealing her own captivating, and beautiful eyes, as she glanced back at her friend...observing, but at the same time thinking about all those sexual matches Tasha had competed in.
_________________
FIGHTERS READY, ENGAGE.
SELECT:
"Well I don't know about a heel goddess or anything like that...but getting in some practice never hurts." Natasha replied with a faint smile, her eyes following Reika as the woman stepped back and begin to unbutton her shirt, revealing her true attire for their sparring bout to the approving eyes of the french heiress. She should have realized before that Reika wouldn't fight in anything as concealing as a buttoned up jacket with such long sleeves, the leather bra underneath reminding Natasha of what the woman wore to her matches most of the time. Glancing down at herself Natasha suddenly felt overdressed for the occasion, her own black top which had seemed quite revealing beforehand now seemed unfair to Reika who had come dressed more provocatively.

"Given I'm more used to fighting someone who is naked than dressed I think I will be able to resist even some as attractive as you are Reika, though seeing as you're only going to wear that sexy outfit I feel I must return the favor." She said with her smile widening a bit as her hands slid down along her chest and gripped the bottom of her top, pulling it swiftly up and over her head to reveal her blue sports bra underneath before she tossed the little number aside.

Her eyes glanced down at herself and then back to Reika where they roamed over the woman's body for a few seconds before her gaze locked with hers, Natasha then turning her sights on the nearby ring which she gestured towards with a shake of her head. "Well now that were both dressed for the occasion why don't you jump in the ring while I take care of something." With that said Natasha walked back towards the gym entrance and stepped through the doors, gesturing for the woman in the front to come over. "If you wouldn't mind doing as we discussed over the phone earlier and closing the gym down for a few hours, I trust our privacy will go undisturbed." The clerk nodded in agreement before ushering the few left in the gym and lobby out the doors before exiting herself as well, locking the door behind her while Natasha turned back and headed into the gym proper, sliding into the ring to meet Reika.
Taking a glance down at Natasha as she stripped away her layers, and the fact she put 'attractive' in such a gesturing way, made Reika smile as she watched her friend beckon her over...aside from that, Reika could see what power Natasha had with her voice, by seeing the clerk just scatter away like a scared roach. Truthfully, Reika did admire one with power both in voice, and in a fight, but Natasha herself was just interesting the Viper even more into what her 'status' was, aside being Heather's foreign love. "Hmh, well...you certainly know how to order others than yourself around...I do admire that, personally~" Reika smiled sweetly, stroking one of the sides of her long brown hair, as she would slide into the ring right after Natasha entered.

"So...want to test out your strength in a lock up, Dear? or is there something else you would want to start with?~" Reika would say, rising up to her feet elegantly as she would tilt her head towards Natasha's direction, before loosening off her body with a few body stretches, and stance maneuver's which were more of taunts for someone like Reika. But aside from the two's, pleasant attitude to each other despite they're encounters before, Reika was quite excited, and raring to see and experience what the quite famous already, Loclear had to her family name...

While gently swaying her own body, inching her sunglasses off her nose to avoid them breaking, if they got a little 'rough'...
_________________
FIGHTERS READY, ENGAGE.
SELECT:
Natasha flashed the Viper a soft smile when she complimented her ability to order others around, that smile faded rather quickly however with Natasha averting her gaze from Reika for a moment as she thought a little more on it. Ordering others around was one of the many acts associated with the wealthy and one of the things she didn't want to be known for. It wasn't that she was ashamed of her upbringing or her family, she loved her parents after all and knew she had been fortunate to grow up as their daughter, but here she wanted to be known more for being a strong fighter and not some aristocrat. "Well I wouldn't call that ordering her around or anything...I just wanted to make sure we had some privacy for our sparring." Natasha replied with her eyes meeting Reika's once again, her soft tone of voice likely giving away her feelings on the matter.

Her spirits lifted almost immediately though when Reika asked how she wanted to start things off, a broad grin on the french woman's lips as she had already given that question a lot of thought during her short wait for Reika earlier. "Actually I thought a bit of free sparring would be best, it will let us get loosened up while we get used to each other." Natasha replied excitedly, raising her arms high above her head with her fingers intertwined as she stretched her body out, purring softly as she did. Satisfied she dropped her arms back down and settled into a basic fighting stance, hands out in front of her face with her legs slightly bent and her feet about shoulder length apart.
Moving up close with Natasha stood there looking ready, Reika would flex out her fingers, and lock them up with that of Natasha's own palms, getting a good grip, along with a feel of the girls hands as this would be one of the first times, Reika had got her hands onto her elusive adversary. She smiled, "Such smooth palms...it still surprises me why your wrestling against, less hygienic and not so pretty opponents~" Reika said jokingly, letting both her hands settle onto Tasha's, as her fingers locked in too, before to then try lightly at pushing her partner back, while her eyes were fixed right on Natasha's movements.

Tracking her facial movements, even each time she blinked, the Viper would watch her...along with being open to what Natasha, was famously known for beside her good looks, and arguably 'close to perfection' body for a little spar to Reika's own. "I'm not jealous...not at all......but...I wonder..." Reika pondered inside her mind, whilst she was keeping herself in the zone...

But continuing to increase her gripped hand in hand pressure on Natasha, along with giving the girl a light push to see if her strength could match her 'flexibility', Reika had something in mind to catch Natasha by surprise. For if Natasha herself, got the slight hint of being flustered by Reika, the Viper would react, and toss her sparring partner down onto the canvas if she was quick on making Natasha, pull her guard down...
Last edited by 11215 on Thu Apr 03, 2014 9:09 pm; edited 1 time in total
_________________
FIGHTERS READY, ENGAGE.
SELECT:

---
Permissions in this forum:
You
cannot
reply to topics in this forum