Who is online?
In total there are
28
users online :: 10 Registered, 0 Hidden and 18 Guests :: 2 Bots
acuya
,
BlueMeanie
,
Cicilia
,
Daaharu
,
killcarrion
,
Lobo
,
LunarWolf
,
Person
,
Tarantulust
,
Underdog21
Most users ever online was
390
on Tue Jan 02, 2018 2:02 pm
Champions & #1 contenders
Kawaii Opportunities
Sun Jun 17, 2018 3:04 pm by Daaharu
Hey, guys!
With the kawaii title match at Avalanche taking on an interesting wrinkle with the interruption by the Brat Pack, we are moving forward with the overall kawaii storyline, and at this point I'd just like to take stock of what kawaiis are out there that are interested in participating in a cohesive storyline.
Can't make any promises about titles or what exactly each girl's given role would be. We can talk a little more about the specifics of where the story is going soon, but I …
[
Full reading
]
Comments: 3
Match for Takeichi
Tue Jun 12, 2018 6:13 am by GrandAkumaShogun
So with my other two guys having their own matches I figure I should do something with my first character on here, Takeichi Mori. If anyone is interested feel free to post here or get in touch through a pm so we can plan it out. I can either have Takeichi remain a jobber or begin to work him towards being a more serious competitor.
Comments: 1
Match or RP?
Wed Jun 13, 2018 3:48 pm by Lotuswarrior
I'm just looking to do something while I wait for match replies. Really want to get some characters cemented a bit with a rival or some interactions with other characters here.
If anyone wants to do something hit me up.
Comments: 0
Page 1 of 4 • 1, 2, 3, 4


Standard match won by pinfall or submission.
"Alright! Time for me to show what I got!"
In a locker room was a young man waiting for the all clear to enter the ring. His name was John Carnaby, a British art student who was a part time wrestler. He joined the AFW as a job on the side for two reasons, A it would be a good way to earn money on the side. And B he found himself an avid fan of wrestling after watching it during his flight to Japan.
He was grinning as he looked over his outfit in the mirror. However as he was just back from his art class in college he had a minor streak of blue paint on his right cheek, it didn't really bother John though.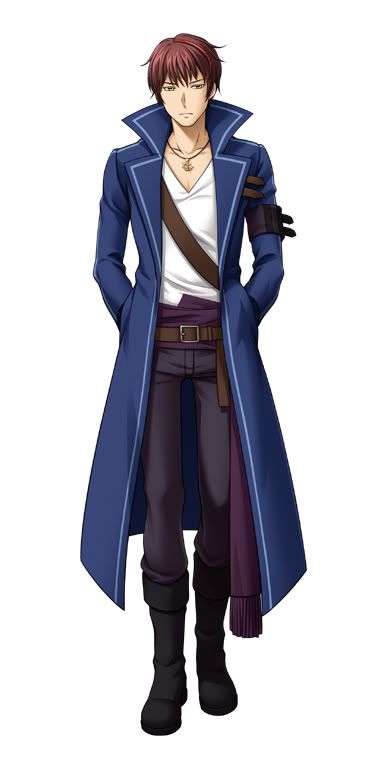 Just then someone knocked on his door, it was a higher up of the AFW who informed Mr Carnaby of his foe.
However he was also told of something that gave a small cause for concern "A permanent winner's condition? And I do whatever I want with her?" he thought to himself. He shrugged the thought of concern away, he was a face and nice guy after all.
Then he was told that it was time for him to enter the ring, he instead headed for the car park to get his car. It was a red 1959 Chevrolet bel air. "Today is gonna be the day that they're gonna throw it back to you." he sang to himself the song wonderwall from Oasis.
He got into his car and drove it into the arena as his theme [url=http://www.youtube.com/watch?v=pU8LKbXHWxs:39m0t40c]Promenade.[/url:39m0t40c] began to play. The art student would park it near the entrance ramp and get out, running to the ring while slapping the hands of the nearby viewers.
John would then stand in a corner waiting to see who this woman was with his hands tucked in the pockets of his coat......
It was finally time for Rina's first match, she had been doing her best to keep up with her training to try to become a better wrestler and overcome her clumsiness despite her struggles to do so even if it seemed hopeless. Rina soon gets dressed up in her yellow and pink spandex leotard, along with her long yellow gloves and boots before finishing it up with the yellow hairband in her beautiful long black hair.
Once she was ready, Rina stood up from the bench in the locker room and started to make her way towards the arena entrance and almost tripped on the way there. She waited until her entrance music started up and then entered the arena, she stopped at the stage to wave at everyone in the place with some men relishing in Rina's beauty and the sexiness of her outfit before starting to go down the ramp, but only to slip and fall onto her butt due to her clumsiness. "Whoa! Oof! Owww..."
Some people in the audience laughed at Rina who blushes in embarrassment while rubbing her tush as she stands back up and goes over to climb up into the ring and makes her way towards the free corner before looking at her opponent. **
He doesn't look like a wrestler in that get up...
**
Mr Carnaby stood at his corner, watching with mild interest as he sized up his foe. He lightly shook his head as he saw Rina fall on her backside, but he chalked it up to her being a tad nervous. He had to admit this woman sure looked great, in fact when comparing her attire to his own he felt rather plain. Such was the price for walking to the ring in a white shirt and black jeans he supposed.

He turned around and draped his blue long coat over the iron post of his turnbuckle. The art student would then walk over to Rina and say "Ah so you must be my opponent for the evening yes? The name's John Carnaby, from Britain. And who might you be?"

Once Rina introduced herself Mr Carnaby would take her hand and kiss it on the fingers, smiling after it and saying "Let's make this a good one okay?" before walking off to wait at his corner for the bell.
_________________
Check out my wrestlers
here
, but PM me for match requests.
Solaire of the AFW.
Rina was real nervous about this match tonight, she was unsure whether or not this guy was an amateur or a pro. She turns around as the man starts to walk towards her, is this man gonna outright attack her right now? The mere thought of it made Rina move backwards in slight fear with her back pressing against the turnbuckle, but once he got close Rina's fear was lifted as the man mere came to introduce himself. "Eh?"

She was left speechless for a second and felt dumb for suspecting that this man, who is actually a real gentleman, would hurt her before the match started. **Why did I think this handsome man would just attack?** Rina thought as she remained silent.

She came out of realization soon and then needed to introduce herself. "Ah! Umm.... Rina Ninoita, pleased to make your acquaintance..." She said, giving John a polite bow and once she leans back up she is surprised as John takes her hand and kisses her bare fingers, making the girl blush in response. "Uhh umm... yeah lets..." As John walked away she clamped her hands together and looked down as her hair covers her eyes, waiting patiently for the bell.
Mr Carnaby waited in his corner, grinning like he'd just won the lottery or something. Doing some last second stretching to avoid unwanted cramps he heard the bell ring.

"Alright let's do this!" the art student would yell out as he rushed towards Rina. He blasted out of his corner like a greyhound at the races.
It had occurred to him that he hadn't yet thought of a plan, but he was on the move already and figured since it was the start of the match he may as well just wing it here.

Keeping it simple he'd try to rush at her with a spear to stick Rina in the corner so he could then come up with a plan.
_________________
Check out my wrestlers
here
, but PM me for match requests.
Solaire of the AFW.
Rina looks up as the bell rings and puts her arms up in a stance, she had to remember that this man is her opponent and cannot be distracted by his good looks. **This man is my opponent, this man is my opponent, this man is my opponent!** Without paying attention she closed her eyes, only hearing the stomps against the canvas makes her realize John is coming at her as she opens her eyes. "Wha? Ah!"

She had a very surprised expression as John came at her and was unprepared for it. Her only option was to try and avoid the gentleman, so without thinking Rina tries to dash to the left at the near last second but her poor coordination causes her to lose her footing and trip on her own feet. "Whoa! Oof!" Rina lands flat on her face and if it were possible, her feet might cause John to trip as well.
As Rina had fallen on her belly John's eyes went wide, her feet tripping him up mid move. "HUH?!" he yelled out as motion carried out the rest.
The art student went face first into the turnbuckle, earning a loud "Dink!" sound and a hefty grunt of pain from him.

He fell onto his back, gazing up at the lights above. He moved a hand to rub his forehead and said "N...Nice move ow ow ow."
John had really regretted not coming up with a plan earlier, if he had then perhaps he could've avoided this mess with some caution.

With the mess of bodies in the corner, the art student would try to move his hands to the ropes and get himself slowly back up and away from Rina. Shaking his head as he did so to try and clear the cobwebs and stop the ringing in his ears, keeping his eyes on Rina to see what she'd try next.
_________________
Check out my wrestlers
here
, but PM me for match requests.
Solaire of the AFW.
"Owww...." Rina lifts her head up after falling to rub her face which is now red, she didn't think of what else was going on until she heard the metallic thunk from the turnbuckle behind her. She turns her head around to see that John's head collided with the turnbuckle before he fell down, ouch.

The ditz covered her mouth with her hand and gasped in shock before standing back up. Her face still ached but since she is in the match she knows she cannot dwell on it or she'll be in trouble.

Since she is somewhat alright and her face didn't hurt much, Rina bring herself up quickly before John does and whens he does stand before he does, she would go up behind him and try to wrap her arms around his waist to try and lift up up in a German Suplex. However her grip is sloppy and not fully secured so she can be countered easily if her opponent notices.
Last edited by 11297 on Sun Dec 22, 2013 9:37 pm; edited 1 time in total
John had gotten to a vertical base as quick as his body allowed him to do so, shaking his head to relive his vision of the proverbial cobwebs.

"Where?....." he muttered to himself as he looked at where he last saw Rina, only to find her arms around his waist.

"There!" he yelled out, he felt her grip was not as secure as it should've been when performing this move.
During his lessons in the art of wrestling he learned about this move, thus he felt confident he could break out of it here.

"No!" he said as he quickly moved his hands downward to break free of Rina's grip. The art student would then try to move behind her to counter with a German suplex of his own, giving a grunt of effort as he would hoist Rina into the move.
Last edited by 11503 on Sat Nov 30, 2013 11:20 pm; edited 1 time in total
_________________
Check out my wrestlers
here
, but PM me for match requests.
Solaire of the AFW.
Rina tried her absolute best to get the first move onto John by using the German Suplex on him, she always wanted to do a perfectly performed German Suplex and hoped that this would be her chance to finally do it, but however, she didn't notice her bad and sloppy grip around his waist.

"Huh? What??" When John broke himself free from Rina's grip, she was very caught by surprise, still not noticing that it was because of her bad grip that he escaped and snaked around her then wrapped his arms around Rina's waist but with a more secure grips then what she had. The next thing the girl knew, she was being hoisted up and over John in his own German Suplex and is slammed into the canvas by her shoulders and the back of her head. "Ow!"

If John holds the poor girl in the suplex still for a pin, Rina was be motionless for a while before squirming to try and break the pin by leaning to the left and right. But if John releases her, then Rina will just fall down and lay on her front for a while, stunned from the sudden impact and left open for her opponent to attack her.
Page 1 of 4 • 1, 2, 3, 4



Similar topics
---
Permissions in this forum:
You
cannot
reply to topics in this forum