Champions & #1 contenders
Gonna be slow the next week or so... just had surgery IRL
Wed Nov 15, 2017 2:33 am by SleeperAgent94
Hey guys, got back from surgery today. Ruptured abdominal wall. In a LOT of pain right now, so posts will be VERY brief the next few days.
Comments: 6
Character updates.
Wed Nov 15, 2017 4:14 pm by Lotuswarrior
Since I'm starting to get a bit busier here, I'm trying to be a bit more professional. With that I'm going to overhaul my characters and update their profiles or release them all together. I'll post any images here of the characters I release, so that you guys/girls can claim them if you want.
Also looking for some characters to interact with outside of matches.
Comments: 0
My Absence
Mon Oct 30, 2017 6:45 pm by Shutter
Heeeey again.

I wanted to apologize for my recent absence and state that I'm back, now!
I don't know if I mentioned it before, but I work a job that keeps me traveling quite a bit. Usually this is good time for me to write and kill time, which is why I was here in the first place, but I had limited data this time that kept me from using it for much recreation. It shouldn't be a problem anymore, or not for a while. That said, I will be messaging the people who had threads or ideas with …
[
Full reading
]
Comments: 3
Page 5 of 16 •

1, 2, 3, 4, 5, 6 ... 10 ... 16

John would put a finger to his chin and remember where that shop was, setting the GPS and getting his car started he'd play some might say by oasis.

The drive was uneventful, John did consider what they should wear for this dance. But then he figured they'd be fine, odds were good that he wouldn't be the only one who dressed in a casual manner.

Sure enough he reached the place that Lia was talking about, parking his car outside it.
He would open the door, the worker at the counter smiling at him. The art student was a bit of a regular here.
John would sit next to Lia and say "Did you miss me?", what he didn't know was there was a little streak of blue paint on a cheek of his.
Lia decided to not worry about what she was going to wear, it wasn't as if she could just pick up a dress with what she had anyways, so there was no use in thinking about it. She was just about finished her cup when John arrived, sporting a new dot of blue on his face.

"Oh, wearing party makeup already?", she joked at his new look. She tried to wipe at it with her napkin, but of course it had dried off by now and it did nothing. "Should you clean up, or you want me to do the same so we'll match?"
"Eh? Oh it must be some leftover paint, I tend to be so engrossed in my work I ignore my own body." John said as he wiped his cheek.

The art student would put his arm around Lia and say "So there's still a good while before that dance, anything you wanna do?"
Lia didn't really have anything in specific in mind for how to pass the time. "Oh, I dunno, how about you show me more parts of town? Exploring alone can be so dull..." Indeed, all of the places she'd visited before meeting John didn't seem quite as exciting in perspective.
"Well I remember there being this odd store not too far from here, it deals in.....Odd items from what I can remember." John smirked when he said that.

"I'll get us a couple of cups of coffee to go and we can check out that store, one thing I've learned about Japan is that it has things that I'd never see back in Britain." the art student said to Lia before kissing her forehead.
"Odd store with odd things? Sounds interesting already.", smiling as she imagined what she would see in such a shop. She smiled at John's offering to pay, and hugged him back. The coffee wasn't bad here, and once things stabled out a bit for her financially, she might be coming here a lot more. Well... technically she had enough money to last her for at least a year, but that was only for emergencies.

Once John had gotten their cups, she'd wait for him inside and grab him by the arm as they went off to their next stop.
"Alright I got our cups, let's bounce." John said as he walked along with Lia.
"Hang on, need to look at goggle earth. Typing in the name of the store and....Bingo I got it." the art student said as he needed to get directions.
After walking around for a bit they at last found the store.
"Well looks like it, here's hoping we don't get flung into some virtual reality or something like that." the art student laughed as he held the door open for Lia.
Last edited by 11503 on Sun Oct 27, 2013 9:15 pm; edited 1 time in total
"I never really bother with getting directions for this stuff, 6 times out of 5 if you don't find whatever you were looking for, you'll find something just as interesting. Then again, I never really have an idea of what I'm looking for most of the time.", she told him as they walked down the blocks, laughing a little bit embarrassed.

Thanking him as they walked in, she'd look around to see a large selection of snack foods laid out in front, but the majority were imprinted with images of insects or other ususual ingrediants. "Oohh... I don't know if I'd eat this even if I was starving." That wasn't a joke, more than once in the past she had to consider between eating what might make her very sick or not eating at all.
Last edited by 12001 on Sun Oct 27, 2013 9:21 pm; edited 1 time in total
"Yes this is certainly....out of the ordinary." John said looking bemused.
Then he'd pick up something and say "I remember seeing this on a TV show, think it was called pilko pump pants. It's like this cushion you stick on your trousers and you can sit down on it allowing you to comfortable no matter where you are."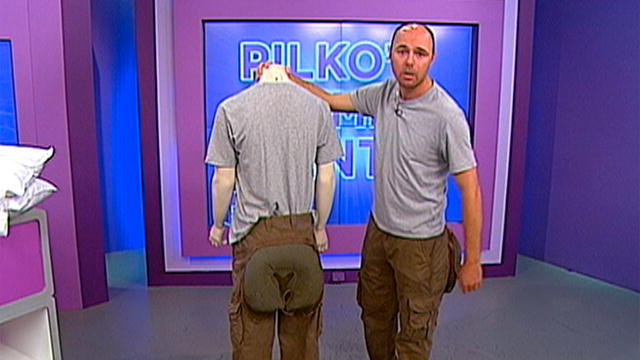 John would pick one up and say "I'm totally buying this, it'll be great for when I'm painting. Seen anything else that's odd Lia?"
"It's oozing attractiveness.", was the only comment Lia could make, imagining what John would look like wearing those pants. Scrounging around the store a little further, she walked past piles of artistic looking objects whose purpose she'd never be able to guess and noticed a neck pillow that also functioned as a cup holder.

"This is either the most geniusly functional device I've seen, or a gag gift. Or both.", this place really did have some "odd" things. At the back was a rack of unsold Halloween costumes, and so close to the actual date of it, she noticed a bunch of costumes that were far beyond ordinary.

"Ooh... I can be a astronaut duck.", pointing at a costume that somehow managed a look of equal parts technology, animalistic and sexy.
Page 5 of 16 •

1, 2, 3, 4, 5, 6 ... 10 ... 16


Similar topics
---
Permissions in this forum:
You
cannot
reply to topics in this forum