Champions & #1 contenders
Kawaii Opportunities
Sun Jun 17, 2018 9:04 am by Daaharu
Hey, guys!
With the kawaii title match at Avalanche taking on an interesting wrinkle with the interruption by the Brat Pack, we are moving forward with the overall kawaii storyline, and at this point I'd just like to take stock of what kawaiis are out there that are interested in participating in a cohesive storyline.
Can't make any promises about titles or what exactly each girl's given role would be. We can talk a little more about the specifics of where the story is going soon, but I …
[
Full reading
]
Comments: 3
Match for Takeichi
Tue Jun 12, 2018 12:13 am by GrandAkumaShogun
So with my other two guys having their own matches I figure I should do something with my first character on here, Takeichi Mori. If anyone is interested feel free to post here or get in touch through a pm so we can plan it out. I can either have Takeichi remain a jobber or begin to work him towards being a more serious competitor.
Comments: 1
Match or RP?
Wed Jun 13, 2018 9:48 am by Lotuswarrior
I'm just looking to do something while I wait for match replies. Really want to get some characters cemented a bit with a rival or some interactions with other characters here.
If anyone wants to do something hit me up.
Comments: 0
Page 1 of 4 • 1, 2, 3, 4


Hardcore Hentai Match
Rules: Hardcore rules apply including no count out and no disqualification, best 2/3 hentai falls. Various weapons and toys are hidden underneath the ring.
[align=center:3sf4xuh1][size=200:3sf4xuh1]
Natasha Loclear
[/align:3sf4xuh1]
[align=center:3sf4xuh1]
[/align:3sf4xuh1]
[align=center:3sf4xuh1][size=200:3sf4xuh1]
VS
[/align:3sf4xuh1]
[align=center:3sf4xuh1][size=200:3sf4xuh1]
Brittany Luvve
[/align:3sf4xuh1]
[align=center:3sf4xuh1]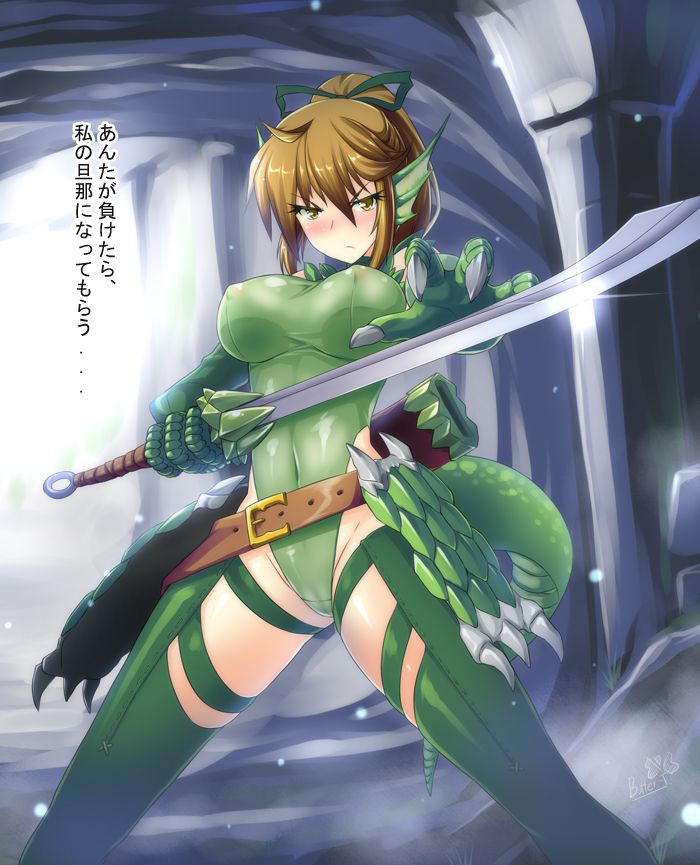 [/align:3sf4xuh1]
Natasha had never been scheduled for a match involving hentai and a beautiful opponent that she had been nervous going down to the ring for, but that was the situation she found herself in tonight as in just a few minutes she was going to make her way down to the ring for her rematch with the new hardcore champion Brittany Luvve. An outsider might have thought it odd that she would be unsure facing someone she had beaten once before and some weeks earlier she wouldn't have been, but Brittany's win over Cecilia, a woman whose toughness and power she had witnessed first hand, had changed the way she thought of her. But while she was indeed nervous Natasha was also looking forward to this challenge, another win over this woman, the hardcore champion, would surely propel her into the main title hunt in a way she had hoped her first win would do.
Natasha was wearing a brand new outfit for the match tonight, a dark blue leather top which zipped up in the front coupled with tight fitting black pants, and to complete the look she wore black leather gloves fit for mixed martial arts and wrestling boots of the same color. Her outfits before had always been designed more for highlighting the curves of her sensual body than practicality but this one managed to do both, Natasha looking both beautiful and ready for a fight and she was thankful this outfit covered more skin than her others, having a feeling that would be needed tonight.
As her [url=http://www.youtube.com/watch?v=ZKcbx6x1AiA:3sf4xuh1]music[/url:3sf4xuh1]began to play Natasha was shaken out of her thoughts, hurrying to take her place just behind the curtains before the song hit its faster tempo and managing to only just strike her pose when the waterfall hiding the entrance curtains split apart to reveal her breathing heavily after her mad dash. Fortunately no one seemed to notice and Natasha finished her flashy entrance without any other missteps, gazing up at the thousands of tiny LED lights that made the arena ceiling resemble the night sky for a moment before she climbed into the ring to take her spot in one of her far corners.
Last edited by 10067 on Tue Sep 10, 2013 11:37 pm; edited 2 times in total
Brittany's entrance was a lot less flashy then Natasha's as the new hardcore champion wasn't here tonight to mess around. Brittany was here to get some revenge against Natasha. Brittany made a vow to herself that she was going to leave Natasha a beaten and sobbing mess in the middle of the ring by the end of this fight. Brittany slid into the ring and raised her title into the air before passing it off to the ref. "I hope your ready to get fucked up tonight because i'm not stopping until you are a broken mess in the middle of the ring." Brittany said as she glared daggers at Natasha.

_________________
Characters

The Den
Brittany was ever bit the arrogant bitch she remembered from their first match, the only difference now was that she wore the hardcore championship around her waist. She was still in disbelief that a woman she had beaten herself had managed to topple Cecilia, especially since Heather's old flame had defended her title several times against women she saw as being above Brittany. But if there was one thing this woman's rise proved it was that anyone who won the entropy belt was destined for greater things, that thought bringing back some of the anger she had felt after the top rope challenge match, and she was more than ready to vent some of that here tonight.

"Congratulations on the new title Brittany, at least you will get to take that back home with you tonight after I leave you moaning my name in the middle of the ring." Natasha replied back with a wide smile, hands on her hips as she stared down Brittany.
Brittany continued to glare at Natasha as the girl spoke her piece "Oh, i will be moaning alright. I am going to take great pleasure in wrecking you." Brittany said as she removed the effects from her costume. "When i am done with you you will not be able to walk straight for a month." Brittany said as she moved closer to Natasha "I just hope your ready for some tough love because i am not a gentle lover."

_________________
Characters

The Den
To Nasta Brittany was nothing more than your run of the mill bully, someone who made up for their own insecurities by pushing others around and just in general being nasty, and the best way to deal with a bully was to show them no fear. As always Brittany seemed only too happy to run her mouth but Natasha paid hardly any attention to what she was actually saying, letting it go in one ear and out the other until the blond woman stepped closer towards her, Natasha finally reacting as she stepped in close to Brittany so that their bodies were pressed together. "I wouldn't expect you to be Brittany, but no matter how rough you are in bed I'm still going to turn you into a cute little submissive."
Brittany couldn't help but let out a laugh as Natasha told her she would be the submissive tonight "Ha, the only person who will be begging tonight is you." Brittany said as she moved towards Natasha "I just hope you won't regret stepping into the ring with me because tonight i am going to make you experience so much pain and pleasure regular sex will never be the same for you again." Brittany said as she would give Natasha a shove as she stood in front of her opponent.

_________________
Characters

The Den
As much sex as Natasha got on a regular basis she highly doubted anyone could back up Brittany's words, but then again its not as if the girl really put much thought into what she was spewing from her lips, she just enjoyed hearing herself talk it seemed. "Oh no, don't, I'm so scared Brittany, please leave me alone." Natasha replied in a clearly mocking and sarcastic tone of voice, flashing the hardcore champion an amused smirk once she finished. "Is that what you wanted to hear? Tell me Brittany, I've tried to get along with you, but you try so hard to push everyone away, want to talk about these issues you seem to have?"

She then opened her lips to giggle but she was cut off as Brittany gave her a harsh shove, Natasha stumbling back a couple steps but catching herself before she fell on her ass. "Couldn't keep your hands off of me any longer I see. I understand you being eager and all but the bell will ring soon I promise." She said once again using a teasing tone with the clearly not in the mood Brittany.
Brittany could not stop glaring at Natasha as the girl had a mouth on her that just would not stop. "Just wait until the bell rings bitch. I am going to enjoy watching you beg for mercy as i fuck you and beat you into a quivering pile." Brittany said as she soon heard the bell ring. "Well i guess it is time for me to show you why you don't fuck with the Viper." Brittany said as she would quickly move towards Natasha to grab at the girls hair before kneeing the girl in the crotch.

_________________
Characters

The Den
Natasha was by no means opposed to a little good natured verbal sparring before a match, it was actually to be expected as it made for that much better of a show for both them and for the audience who had paid good money to come see them, but there was only so much of Brittany's insults she could stomach before she became tired of it. She had just reached her limit and so instead of offering a verbal reply to the viper she gave her a physical one, bringing her right arm up and giving her the classic come and get me motion with her hand.

Once the bell rang Brittany came rushing towards her much as she had expected her to, it was this aggression that Brittany was famous for after all, well that and the word bitch. She wasn't going to back down though and as the woman came near Natasha tried to strike her before she could those hands on her, aiming a swift kick at Brittany's left side aiming to strike her right below the ribs.
Brittany grimaced in pain as Natasha's kick hit her right in the side but that barely slowed the hardcore champion down. Brittany continued forward to try and slam her forearm into Natasha's chest. "If that is all you can hit me with this is going to a short fight." Brittany said as she would immediately try to follow up her forearm strike with a devastating punch to the face of Natasha.

_________________
Characters

The Den
Page 1 of 4 • 1, 2, 3, 4



Similar topics
---
Permissions in this forum:
You
cannot
reply to topics in this forum