Champions & #1 contenders
Serious apologies to everyone....
Mon Mar 19, 2018 1:59 am by Cy_Man
To those who I RP with, I just want to say that I am terribly sorry for all my delays that I constantly do. I just have been SO unbelievably busy as of late that I hardly have any free time to be able to attempt to make posts to our threads. I really needed to get his off my chest badly, and it makes me feel like a complete piece of shit for doing this all the time. If you don't want to RP with me, I completely understand, there should be no reason or excuse for me to have to keep you waiting …
[
Full reading
]
Comments: 1
Explanations and Apologies
Sun Mar 18, 2018 10:02 pm by acuya
Okay, so.
As some of you may have noticed, the Entropy Title Match from last year's Summer Splash has come to an abrupt conclusion.
The reason for this is because my match with Lies was taking too long, and with the next Summer Splash coming up, the Entropy Belt needed to be put in play for this year.
I won't get into the specifics of WHY that happened, suffice to say it ultimately comes down to my fault, I think. For those who haven't been here long, back in the day, I had a problem with …
[
Full reading
]
Comments: 1
A match for Takeichi
Mon Mar 12, 2018 7:31 am by GrandAkumaShogun
Since both Imai and Takeshi are currently involved in matches I was wondering if anyone is interested in taking on my first wrestler I made for here, Takeichi Mori. His profile says he's a jobber but I intend to change that and hoping a match can help with that. Anyone interested please get in touch with me on here in a pm.
Comments: 1
Page 1 of 6 • 1, 2, 3, 4, 5, 6


Match Type: Hardcore
Victory Conditions: Pinfall, submission or knockout
Special conditions: Hardcore rules (NHB, no count outs, weapons allowed), Non-title match
[url=http://afwrpg.informe.com/forum/friction-roster-f10/brittany-t3415.html:2jxkojj5]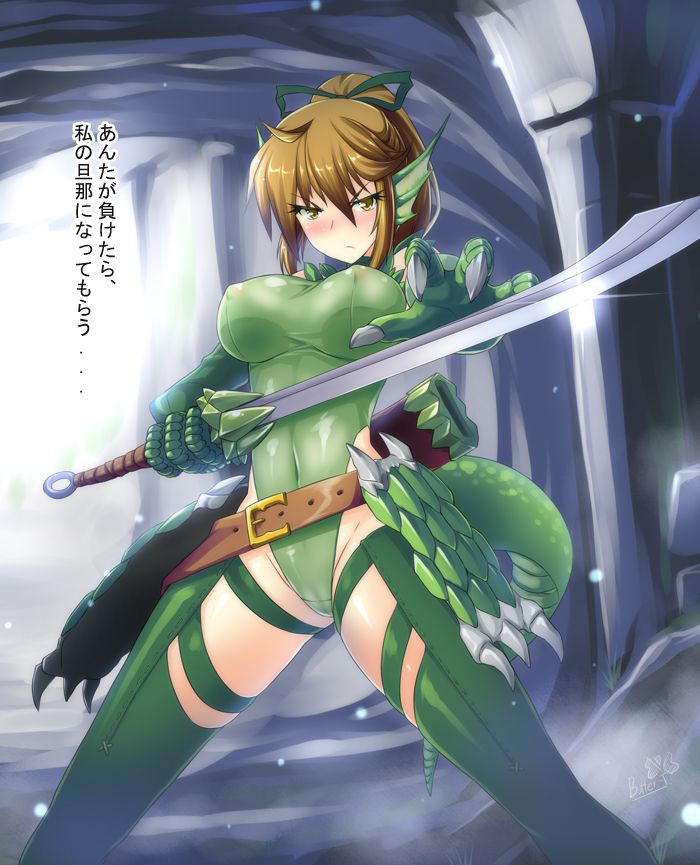 [/url:2jxkojj5]
VS.
[url=http://afwrpg.informe.com/forum/friction-roster-f10/libby-liberty-vella-t3271.html:2jxkojj5]
[/url:2jxkojj5]



Posts

: 27333


Join date

: 2009-04-02


Age

: 97


Location

: VIP Box inside the AFWDome



The Clash guitar riffs began playing through the arena and Liberty quickly entered down the ramp. She cut a striking figure as she hurried towards the ring - tall, busty and unkempt, with long black hair and milky white skin. The punk gave a running wave to the crowd, then completed an energetic entrance by jumping straight onto the apron and ducking under the ropes.
Liberty looked around the ring with a grin, microphone in tow. She loved stirring up trouble, and tonightâ€
s match was the perfect opportunity.
"Hey, viewers!" she began, addressing the fans pleasantly enough, but with real fire in her belly. "You wanna see a REAL hardcore match!?" she rabble-roused, wanting to win some support before she said her little piece.
"For too long now, the hardcore scene in this place has been controlled by preening little princesses, happy to use a weapon if it means they donâ€
t break a nail!" Liberty mocked. She knew her own appearance was far from well-groomed, but she didnâ€
t give a damn, and figured she would use this to her advantage now.
"Well, donâ€
t worry, â€
cos Iâ€
m not scared to put everything on the line. Iâ€
ll turn this ring into ANARCHY!!" The punk girl raised her fist, then stared expectantly at the entrance ramp, a keen glint in her big grey eyes, as she awaited her opponent.
Liberty would not have to wait long as Brittany's music soon began to blare over the loudspeakers. Brittany stepped into the arena to the boos of the crowd. Brittany just ignored them as she walked to the ring with her belt secured firmly around her waist. As Brittany walked towards the ring she kept her eyes locked on Liberty. Brittany slid into the ring and walked right up to Liberty. "So you want anarchy. The only thing this ring will get turned into is your grave." Brittany would say with a smirk on her face. "I hope you won't mind when i paint this arena with your blood tonight." Brittany would say before staring right into Liberty's eyes.

_________________
Characters

The Den
Liberty scowled as Brittany made her entrance, the hardcore champ as obnoxious in person as she had seemed on TV. Her smug sense of superiority really sickened the punk girl.
"Youâ€
re a self-important bitch, arenâ€
t you?" Liberty observed, happy to meet the other girl's gaze. "This isnâ€
t even a title match, and yet, you bring your belt anyway. Cute."
Liberty began limbering up for the fight, stretching her arms, bouncing on her toes, keeping her distance a little for now.
"Of course, Iâ€
m not here for the belt, Iâ€
m just here to make a statement on your sorry ass. But, as the saying goes, if you want blood… you got it!"
With an eager grin, Liberty suddenly lobbed the microphone straight at Brittanyâ€
s head, kicking off the brawl with a quick attack. Whether or not it hit, it would announce the start of the fight with a horrible screech, as the breaking mic fed back through the arena speakers before dying.
Brittany stepped to the side to avoid the microphone being tossed at her head "Such cheap tactics won't work against me bitch." Brittany said as she removed her belt before charging at Liberty. Brittany raised her belt with both hands to try and slam it into her opponents face. "Yes i want blood and i will have blood. AS tonight you will bleed." Brittany would yell out as she charged at Liberty while the bell rang in the background to signify that the match had officially started.

_________________
Characters

The Den
"Damn," Liberty swore as her throw missed. The audience groaned a little at the hideous screech made by the broken mic.
"No cheap tactics, huh?" the punk girl retorted as Brittany removed her belt. "Madame only wants the luxury beating, does she?" she said in a mocking tone.
It was probably a mistake for Liberty to run her mouth, though, as the other wrestler suddenly ran wildly at her, swinging the raised belt. Libertyâ€
s eyes widened, then she let out a grunt as the metal slammed into the side of her face.
"Aghh!!" she groaned, the force of the impact making her face sting, and she lost her footing. The black-haired girl stumbled sideways onto the mat, annoyed to have suffered the first blow here.
Still, the downed fighter was far from rattled. To demonstrate how unfazed she was, Liberty made a show of rubbing her face.
"Hmm… no, no blood yet…" she taunted. "Your weird goth party will have to wait."
Brittany smiled as she looked at the downed Liberty "Don't worry bitch, i am just getting started." Brittany said as she handed her belt to the ref and moved towards the downed liberty. "This is just the beginning of your brutal beat down." Brittany said as she would try to kick the downed Liberty. "You should just give in now and i promise that i will only break a few of your bones instead of all of them."

_________________
Characters

The Den
"Ungh!!" Liberty groaned as she took the kick. However, even as she spasmed and curled up a little, she would try and grab Brittanyâ€
s ankle, hoping to pull her attacker to the mat as well.
"No deal," she grunted through the pain of the kick.
Brittany saw Liberty curl up into a ball and she thought that this match was going to be easier than she thought. However, Liberty grabbed onto her legs to pull Brittany down to the mat with Liberty. Brittany landed with a thud and she groaned in pain before quickly trying to get away from Liberty and back to her feet. "You fucking bitch." Brittany would say as she got back to her feet.

_________________
Characters

The Den
Liberty watched keenly as Brittany rolled away, the punk girl getting to her feet as well, the first flushes of pain and anger starting to feed her adrenaline now.

"I'm not a bitch, but I know the best way to deal with them..." Liberty replied. She would hurry over to her opponent and try to grab hold of her before she could stand up properly. If she did manage to get a headlock on Brittany, the black-haired girl would start striking her body with her steel-clad elbow.
Page 1 of 6 • 1, 2, 3, 4, 5, 6



Similar topics
---
Permissions in this forum:
You
cannot
reply to topics in this forum