Who is online?
In total there are
44
users online :: 2 Registered, 0 Hidden and 42 Guests :: 2 Bots
GrandAkumaShogun
,
kerflubble
Most users ever online was
390
on Tue Jan 02, 2018 2:02 pm
Champions & #1 contenders
Kawaii Opportunities
Sun Jun 17, 2018 3:04 pm by Daaharu
Hey, guys!
With the kawaii title match at Avalanche taking on an interesting wrinkle with the interruption by the Brat Pack, we are moving forward with the overall kawaii storyline, and at this point I'd just like to take stock of what kawaiis are out there that are interested in participating in a cohesive storyline.
Can't make any promises about titles or what exactly each girl's given role would be. We can talk a little more about the specifics of where the story is going soon, but I …
[
Full reading
]
Comments: 1
Match or RP?
Wed Jun 13, 2018 3:48 pm by Lotuswarrior
I'm just looking to do something while I wait for match replies. Really want to get some characters cemented a bit with a rival or some interactions with other characters here.
If anyone wants to do something hit me up.
Comments: 0
Match for Takeichi
Tue Jun 12, 2018 6:13 am by GrandAkumaShogun
So with my other two guys having their own matches I figure I should do something with my first character on here, Takeichi Mori. If anyone is interested feel free to post here or get in touch through a pm so we can plan it out. I can either have Takeichi remain a jobber or begin to work him towards being a more serious competitor.
Comments: 0
Page 1 of 7 • 1, 2, 3, 4, 5, 6, 7


An Enchanted Evening began that night in one of the fighting ring. Posters announcing the meeting between the two novice female wrestling, the sexy Becky Welsh and young Lucy Grange.
The public came relatively large to attend this match Standard, can common thing when two experienced wrestler can were announced.
Arrived first in her cheerleader outfit, Becky had completed Ã
chaffements before returning to the ring.
[url=http://www.servimg.com/image_preview.php?i=106&u=11646513:3sc2z9sb]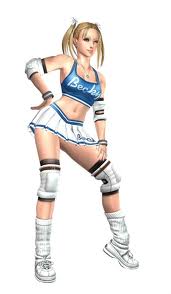 [/url:3sc2z9sb]
It merely that now hopping on the spot until his opponent.
From time to time she was a little hello to the public waiting to see happen opponent to start the game.
Becky was worried his side can. She did not know much about Lucy aps, but if there was one thing she did not want was to go against a younger wrestler! Becky wanted the win, his first, and would do anything to get it!
Lucy was now going to make her second match in the AFW, John and Erica were unavailable to attend. However the protocol of team mental made sure that one of them was always accompanied to the ring. Ryan Knight was wearing his formal black suit and black shades as Lucy got herself ready, he looked like some sort of agent from the secret service.
"Are you ready Lucy?" Ryan asked as he buttoned up his suit.
Lucy nodded "I'm a bit peeved that Dad ain't here. But I'm glad you are, you know to watch my back." she replied.
"Alright then, let's bring home the bacon for team mental then." Ryan said as he opened the door for her.
With that the lights turned off, then two spotlights shone onto the entrance ramp before Lucy walked out with Ryan. Mr Knight folded his arms to look like the big badass bodyguard. [url=http://www.youtube.com/watch?v=MPogJsxnpAM:3jqnwvx9]Backside of the TV[/url:3jqnwvx9] had begun playing as the two walked to the ring.
Mr Grange's baby girl rolled into the ring whereas Ryan stood on the apron and wiped his shoes on it before stepping into the ring. Mr Knight took his shades off and said "Well.....A beautiful foe indeed Lucy, good evening."
"Well hello nurse! I'm Lucy and the guy here is Mr Ryan Knight. And may I just say you've swept both of us off our feet." Lucy said with a smile.
Ryan would bow before exiting the ring "Good luck Lucy!" he said as he stood by her corner.
Lucy would grin as she waited for the bell.....
_________________
Check out my wrestlers
here
, but PM me for match requests.
Solaire of the AFW.
Becky watched with great attention the young woman, rather sexy, who made ​​his entrance to the ring. She immediately noticed that her dress style was very close to his. There was a bomb too much on this ring ... And Becky was determined to what it is not! This young opponent was going to bite the dust, and in a big way!

-"Hi! You can tell the wardrobe that he will get what he rest of you when I'm done ..."

* ding ding ding *

Suddenly the bell rang for the start of the fight, and Becky was waiting for it.
Hopping forward, she approached her opponent keeping its guard up.

- "Come by here my pretty!"

With a gesture of the hands, Becky invited him to attack first. The cheerleader had to come on that counter his attack before hitting the stomach to fold in half and be able to start work ...
Lucy did some light stretches as the bell rang. "Come on Lucy! Bring home the W for team mental." Ryan said.
The young girl nodded and grabbed the ropes near her with both hands. Then she'd blast forward like a horse out the starting gate.

As Becky went near her Mr Grange's baby girl would cartwheel forward and make sure she had her back to Becky. Then she leap backwards with a flying elbow!
_________________
Check out my wrestlers
here
, but PM me for match requests.
Solaire of the AFW.
Becky was surprised at the speed with which Lucy charged ahead on it. The cheerleader was prepared for the assault, and one that saved her. But Lucy came really fast ...

Becky missed the shot to stop dead Lucy, but managed to put his elbow to parry the opponent's attack. The shock was severe and Becky growled through gritted dens while both elbows that repelled each other.
Taking support on one leg, Becky took advantage of the proximity between their two bodies to try to shoot a right kick in the firm and smooth belly Lucy, with the clear intention of the fold in half. The thing was risky because if Lucy grabbed his leg Becky would find it in great danger.
But if it rÃ
ussissiait his shot, then it could approach and enter their opponent! A small pildriver seemed a good start ...
Lucy yelped as her elbow made contact with Becky's. Then as she got up she was soundly nailed in the belly with Becky's kick.

But Mr Grange's baby girl kept ahold of her foe's leg, with a smirk she'd stick out her own leg to try and trip Becky up.
Once Ms Welsh was down on the mat Lucy would attempt to flip her over for a boston crab, she had a good place to put the move in as both were in the center of the ring.
_________________
Check out my wrestlers
here
, but PM me for match requests.
Solaire of the AFW.
Becky smile as his kick landed exactly where she wanted. The cheerleader so it prepared following but something was wrong ... she suddenly realized that his right leg had been trapped, and before Becky could not react, she was off the ground ...

- "Hey!"

The young cheerleader fell heavily on his stomach with a plaintive wail before she left this account for a boston crab!

-"No!"

Very quickly, Becky began to crawl towards the ropes, but it had not yet reached that taking his opponent that would lock on it ...
The audience shouted his appreciation, but Becky might not appreciate it!
Lucy thought she had Beck right where she wanted her, alas that was not the case.
Her foe had reached the ropes in time, thus forcing her to give up the hold.

Mr Grange's baby girl would quickly slam the legs of Becky down on the mat, hitting her kneecaps on the floor.
_________________
Check out my wrestlers
here
, but PM me for match requests.
Solaire of the AFW.
Becky just before the first time rope, stopping the boston crab. Just in time for the young cheerleader was already beginning to feel the effects of the lower back. Grinning, Becky started to address this by the ropes when his opponent before his calves to throw them against the ground.
Becky clenched his teeth and it forced him to think. The battle began badly for her, and she should reverse the trend if it does not want to lose!

Standing on the ground, she pretended to be shaken to get Lucy to her. If it worked, Becky was strongly hit her shin and place one foot in front and one foot behind to make it fall.
What would happen, Becky would call it anyway on his feet for more ...
Lucy was going to near her foe and go for a facesit on her, however her shin got hit hard by her foe.

She yelped out in pain and fell on her face but landed on the cheek. Lucy would quickly try to crawl towards the ring edge and get out to Ryan. There she could get back into the ring on her side without fear of attack. She was thankful as team mental's protocol was that a combatant representing the team is accompanied by another member at least unless special circumstances arose.
_________________
Check out my wrestlers
here
, but PM me for match requests.
Solaire of the AFW.
Page 1 of 7 • 1, 2, 3, 4, 5, 6, 7



Similar topics
---
Permissions in this forum:
You
cannot
reply to topics in this forum