Champions & #1 contenders
Summer Splash interest in Natasha Loclear?
Mon Apr 09, 2018 11:30 pm by daemongirl
Well my girl hasn't missed a summer splash yet, would anyone be interested in a match with her? Open to just about anything match wise, just pm me!
Comments: 1
Been Out with the Flu
Sun Apr 22, 2018 7:47 pm by daemongirl
Just letting those I have threads with know I've been out with the flu since early last week, but I will be back to posting tomorrow.
Comments: 0
The Austrailian Mudslide is Back.
Sat Apr 21, 2018 6:20 am by Softsquad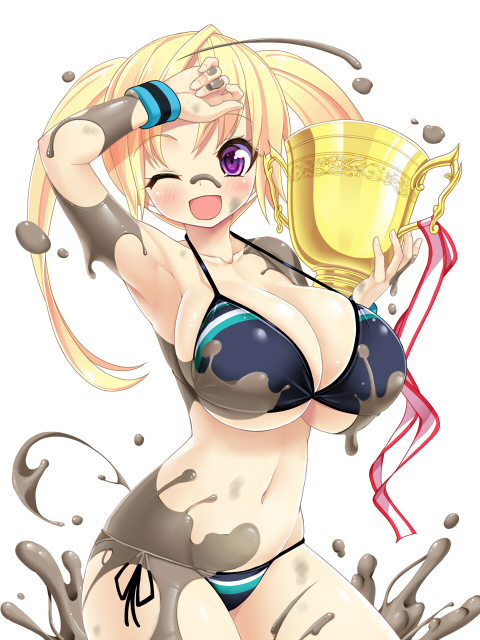 Granted that most of you won't know me or remember me, but I've had a few matches here and there some time ago. Well I think its time to become a regular around here and try to have some fun again, but at the same time keep coming back. Anyway I think its time to jump into some matches with Zoe Taylor, my mud wrestling character from Australia and get her back into the squared circle. Furthermore I will update my characters as I think some proper changes need to happen.
So if anyone would …
[
Full reading
]
Comments: 0

Cage Match NHB

Win KO or Submission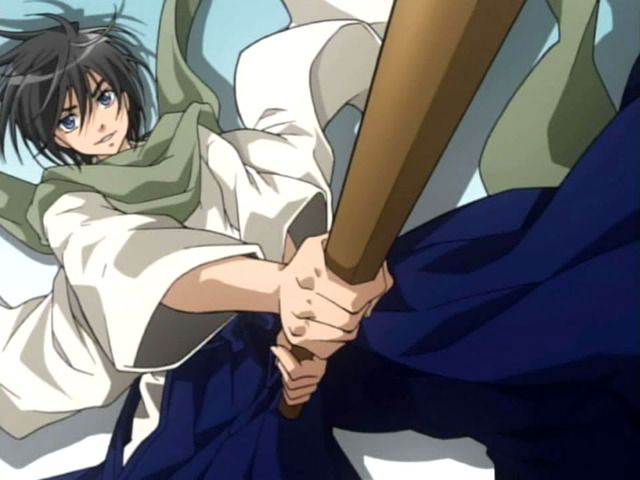 As his guitared theme song blasted out from the large speakers, Kyo emerged from backstage and was greeted to a yelling and cheering crowd. It seemed that alot of people were happy to see him back in the ring. It had been six months. A large and arduous six months. After the loss of his last match, Kyo left the wrestling scene for awhile. It wasn't that he wasn't having any fun with these crazy match up with "fighting beauties from heaven". It was that, well...pride had gotten the best of him. He wanted to win for a once. Losing was fine....but it dawned on him that he didn't like it constantly. While he was gone from AFW, Kyo had trained brutally to enhance his fighting capabilities in the ring. Today was the day to see if all of that training had paid off.
He looked out at the crowd and grinned widely. It HAD been too long and while Kyo wasn't one for his own popularity, he sort of missed it. With his signature wooden sword strung over his back, he cracked his knuckles abit as he walked down the ramp towards the ring, his long green tails of his scarf flowing dramatically behind him. He made a few last adjustments to his usually attire: a navy blue hakama and offwhite top, all covering a massively larger and more muscular frame compared to when he had frist joined AFW. He wasn't sure why he did this, maybe out of habit....since they boy knew that it was bound to get wrecked somehow. Kyo was use to over all loose feel of his out fit, tightening the belt that made everything secure. He would never, for the life of him, get use to fighting in skin tight wrestling gear. He took off his wooden sword and placed on the outside of the ring."Alright! Showtime!" He said out loud towards the crowd. He had high hopes that this would be a fun match!
Turning his attention back to the ring, the stared at the large steel structure hovering over it. He had never been in a cage match before...but Kyo knew very well that once it was lowered onto the ring, , there would be no getting out until the match was over. it would be a rough on for sure. However, Kyo wasn't worried about it too much as he did a stylish one-handed flip over the top rope. What he was worried about was his unknown opponent. Unlike the norm, Kyo always had an idea of what his opponent would be and what they looked like. This time...it was literally a blind bag choice. Could of been from Friction...Tension....or somewhere else? He hated not being prepared. But, He'd just have to wait . That wait wouldn't take long as Kyo heard his opponent's music begin to play.
Last edited by 10463 on Wed Jul 17, 2013 7:08 am; edited 2 times in total
[attachment=0:9d7l1gj4]Ayano.jpg[/attachment:9d7l1gj4]

Ayano was backstage looking at her manager incredulously; the man had suggested that she had not been "appealing" enough to get a lot of good feedback from the higher-ups. He had told her she needed to do something bolder as he handed her the skimpy outfit. She took it and shot him a quick glare, this wasn't much of an outfit...it was simply a few pieces of cloth. She grumbled as she took off her usual outfit and started to put on the new outfit. She winced as she put on the bra, it was at least to sizes too small and was clearly just to show off her impressive breasts. The tight black material was downright modest in comparison to the thong she had been given: the smooth black cloth sat extremely high on her body, and just barely managed to cover her pussy. She strapped on the pads as she heard her opponent's music start: it seemed that the crowd knew him and was fond of him based on their response.

She thought about the match itself as she pulled on the black leather boots, it was going to be her first time in a cage match without restrictions. She smiled to herself, no rules suited her just fine. She looked in the mirror and blushed a little, the wonderfully tight outfit left little to the imagination but it did look sexy. She jokingly posed herself a few times before she caught the manager looking. She shot him another glare as the crewman walked to her and told her she was on.

The lights in the arena went dark as [url=http://www.youtube.com/watch?v=4sXoA7B5yJo:9d7l1gj4]Halestrom - Freak like Me[/url:9d7l1gj4] began playing. The only sources of light where the phones of a few excited fans and the strobe lights that danced around the ring, just as the guitar started the lights refocused on the ramp's entrance and Ayano came strutting out. She smiled to the crowd, but there was a brief moment of silence at the surprising change in outfit before the crowd began wolf-whistling and cheering loudly. Ayano blushed a little as she ran to the ring, making a powerful jump into the ring. She put her arms in the air and called out to the crowd, "Are a freak like me?!" she noticed that she recieved her best response to that so far and she had to begrudgingly admit that her manager may have been right. She looked over her opponent, he looked pretty strong but she was confident she could take him. "Hey there, the name's Ayano, nice to meet you. Hope you can make this a great match~" she said in greeting holding out her hand for him to shake.
Last edited by 11803 on Wed Jul 17, 2013 7:40 am; edited 1 time in total
_________________
Friction Fighters
Spoiler:

[url=http://afwrpg.informe.com/forum/friction-roster-f10/ayano-natsuki-t8678.html:1xa9qhks]

[/url:1xa9qhks]
With a few blinks followed by a narrowing of his eyes, Kyo watched as the lights cut out completely for a moment before the strobe lights glazed over the stage one by one. "Hmmm...." The whole stage itself lit up and out popped his opponent. By the look of his opponent, it felt as he had been suddenly thrusted into a playboy viewing. Kyo had a strange feeling in the pit of his chest. It was very very familiar. However, its effects did not come into full strength until his opponent jumped into the ring and he could see her up close and personal. Seeing that she was still busy with the crowd, Kyo gazed over every curve of her body as well as her outfit, which was nothing, like a scanner. He was able to do it quite quickly, but he kept and almost blank face. It then dawned on him. It was happening once again..wasn't it? That strange freeze up he had in all of his matches prior to his six months of training when he faced opponents as beautiful as her. So beautiful in fact that his brain could not comprehend such beauty for a moment. No matter how much he had trained....nothing could be done in order to cure this strange behavior. For a few moments, Kyo simply stared at his opponent.
" title="zomg" />
Luckily for Kyo, what the 6 months of training SEEMED to have done was cut the amount of freeze time he had, since by the time the girl had turned to him, Kyo was back to normal for the most part. It was either that, or enough time had passed that she didn't noticed him staring like that at her; what anyone would consider "oogling". "Ah...." Kyo watched his opponent as she greeting him and put out her hand. Kyo smiled slightly, still trying to hide his flustered emotion, and extended out his own hand to shake hers. "Nice...to meet you. My name is Kyo! Heh...well...its been six months since I've stepped inside this ring...I'll try my best..." Kyo assured Ayano. Other than her beautiful body, Ayano seemed to pack quite a strong one too. He could feel that by their strong handshake. Kyo couldn't mess around in this match unless he wanted to lose. Before walking away from her Kyo, adding one more thing. "But....lets have as much fun as we can, Alright?!"
Leaning himself against his end of the turnbuckle, waiting for the massive steel cage to be lifted down over them, Kyo couldn't help but start to feel like he was over dressed for this match. Instinctively, Kyo suddenly took off his scarf and top, placing them outside of the ring. What he was hiding underneath that top was finally revealed, a stone hard and quite muscular body. It was the fruits of his training, and made him look no where near the "whimp" he felt he had looked like before his training.
Last edited by 10463 on Tue Jul 30, 2013 4:26 pm; edited 1 time in total
Ayano was busy trying to watch the crowd's...enthusiastic response to her outfit tonight to notice much of what her opponent was doing, but it wasn't a very long pause. When she turned to him and held out her hand, the young man had a slight pause before he took her hand and explained his situation. Six months..seemed like a really long time to not be wrestling if you worked here, but his body showed no signs of it; he looked to be in very good shape from what she could see. "I sure hope so!" Ayano declared confidently as they shook hands. She noticed his grip was pretty strong, with further confirmed her suspicion: his six month leave was definitely not spent slouching, he had probably been trying to get stronger the whole time.

As they backed away from each other the cage began to lower itself, trapping the two wrestlers inside. This was a No Holds Barred match, which meant that she was essentially free to do as she pleased, but it worked both ways. Ayano smirked, no rules just made it more interesting. Kyo took off his upper gear and she mentally patted herself on the head: he was pretty ripped, and his muscular form was not that of someone that had been slacking off for six months. The ref girl signaled for the match to begin, and Ayano moved forward with her hands in position for a test of strength, trying to gauge how powerful Kyo was before she tried anything fancy.
_________________
Friction Fighters
Spoiler:

[url=http://afwrpg.informe.com/forum/friction-roster-f10/ayano-natsuki-t8678.html:1xa9qhks]

[/url:1xa9qhks]
DING DING DING!

With the match officially underway, Kyo closed his eyes and breathed out. When he had opened them back up, his demeanor suddenly changed. He narrowed them straight at Ayano with an almost cold and unemotional look. But he suddenly grinned at her, letting her know that he hadn't suddenly turned into a completely brutal fighter that was out just destroy her. Kyo moved a few moments after the girl did as they made their way to the center of the ring. Kyo kept a slightly low stance, his hands at his sides, but still cautious. Judging by how Ayano's hands were held, she wanted at test of strength. Kyo would be happy to reply, since it would gave him a pretty good taste of his strength too.

"Hrrr!!!" Kyo grunted as they locked up solidly and firmly. Kyo had quickly thrown his hands up to meet with Ayano's just before the lock up and now was staring straight into her face with bold excitement. "So....how long have you been part of AFW?" Kyo asked her while they pushed at each other, letting her answer. Kyo could feel Ayano's strength. It showed well enough in her arms. After 10 seconds, Kyo had developed a keen interest in Ayano. Not much for her skimpy outfit, while that could be a determine factor, it was her demeanor. She appeared to be a strong women, but she just wanted to have some fun; he had determined. Kyo wanted to see more of it. He wanted to test her out; to see what she made of...her limits.....All of this was really brought on oddly enough by the pure excitement of finally fighting someone in the ring again. Instead of simply having fun in the match like he used to be, Kyo had developed a more analytical and "mature version" of that idea. But that was still a bit far from being shown...

The boy pushed hard into her. However, he wasn't going to keep the hold going much longer. "Kyi quickly lifted his foot up, which caused he to be pushed back a bit. But he hoped the pay off would be worth as he hooked the back of her leg and brought it forward. With the a step into her, he would quickly follow up with his other leg, aiming to drive it up into Ayano's bare abs. All of this would happeb very quickly but If he got that far; and by that time the hold would be broken, Kyo would cease one of the girl's arms and quickly spin around to her back. Bringing her arm behind the middle of her spin, Kyo would go for a sharp ArmLock.
Ayano heard the bell ring, and the familiar feeling of blocking out everything began; it started with her thoughts about home and family, and ended with blocking out even the audience's enthusiastic cheers. It was just her and Kyo now, two fighters ready to let loose in the ring. While Ayano just got focused, Kyo's entire persona seemed to change; his expression changed rapidly, to one of near apathy and she twitched her head to the side in confusion. Ayano had seen fighters have a "fight mode" but the change had never been this drastic. Then he suddenly smiled and Ayano realized it was similar to what she did to focus, she smirked back as she held her arms up, inviting Kyo to a test of strength.

The young man obliged and the battle was on. Their battle was intense, and Ayano felt that he was even a little stronger than he appeared to be. Their battle was relatively even, but it seemed Kyo was a more vocal wrestler, asking Ayano about her time in AFW. "What? Oh uh...a few weeks so far. How about you?" Ayano responded in mild confusion before she had to stop talking to make up the distance lost while she was talking. She pushed harder and harder, getting little to nowhere as the two powerful fighters clashed; it was Kyo that made the first move. He lifted his leg, and Ayano nearly stumbled in surprise from the sudden lack of resistance which made his next maneuver easier: Kyo hooked his free leg around her back leg and pull it forward drawing them closer as he brought up his knee and drove it into Ayano's gut ! "Gah!" She yelled in protest as the strike left her doubled over for just a moment. A moment was all he needed. Kyo grabbed her arm that reflectively had gone to her stomach. He twisted quickly and Ayano found herself in quick Armlock.

"Shit." she grumbled as the pain began, she knew she needed to get out of this quickly, she couldn't let him wear her arms down this early. After a few seconds of panicked thought as Kyo stretched her arm Ayano thought of a way to get herself out of this. If Kyo was close to her, as he should be for the hold, Ayano would drive her head backwards towards him, hoping to loosen the hold enough to get her arm free. She had a back up plan but it would cause much more pain to her arm.
_________________
Friction Fighters
Spoiler:

[url=http://afwrpg.informe.com/forum/friction-roster-f10/ayano-natsuki-t8678.html:1xa9qhks]

[/url:1xa9qhks]
Kyo chuckled abit as he had locked Ayano's arm firmly behind her and was in the process of pushing it up her shapely naked back. It was a TIGHT armlock...so the front part of her body was right up against the back of her, able to feel all her curves. Oddly enough, such close contact didn't seem effect him much. "Heh....A few weeks? Cool...well if you don't count my hiatus...it would only be a year. Heh -Ough!" Kyo winced as he ate a good amount of Ayano's hair and then her head as she headbutted him. Had he just fallen for the same distraction she just had a moment ago?! Geez...It nailed square in the middle of eyes and forced him to close one, but because they were so close it didn't hurt as much as a full force one.

Kyo, however, wasn't going to get shrugged off by a simply headbutt. While he backed up a couple of steps, he kept a firm grim on Ayano's wrist. "Grr....not bad...but you're not getting me off with that!" Kyo yelled at her as he tired to quickly bring her arm around to her side. At the same time, Kyo would also twist her arm painfully forwards. He was trying to get her into a position while he could twist her arm and do it from a safe distance. "Heeee!!!"

---
Permissions in this forum:
You
cannot
reply to topics in this forum