Champions & #1 contenders
Hi I'm back...I don't know where to begin...
Fri Sep 15, 2017 6:43 pm by Silentcoins
Hello everyone. I'm not too sure if anyone still remembers me, but if you do thanks.
I haven't been around for a long time for reasons I guess. If there's still anyone out there who wishes to play with me or to continue whatever we left off, please don't hesitate to reply.
It's kind of awkward just saying this.
Comments: 7
I'm Back
Fri Sep 22, 2017 11:57 am by RadiantKarna332
Alright, after a few days of hiatus, I'm back. I'm sorry for my absence, for those who have threads with me here.

Comments: 4
Looking for a match.
Wed Sep 20, 2017 9:27 am by Silentcoins
As the title says, I'm looking for a match up.
I can do just about any kind of match up, though I prefer one with some hentai elements mixed into it. Wonder if there's anyone interested in a match of any kind?
Comments: 0
Name: Lexi Cook
Wrestling name: Sexy Lexi
Age: 19
Eyes: Brown
Hair: Black
Height: 5,4
Weight: 160lbs
Born In: Britain
Nationality: British
Entrance Music: [url=http://www.youtube.com/watch?v=pFZZ3o7lXvo:38dusdmp]Castlevania: HD OST - Heart of Fire[/url:38dusdmp]
Alignment: Neutral
Personality: Lexi is a tomboyish girl often seen doing sports girls would never do such as football, wrestling, boxing and so on. She often has a care free mood often no thinking about what is going on around her or just acting on instinct. Lexi is quite of block head often being the stupidest person in a group or place often coming up with stupid ideas or tactics. In the ring she is very unaware about her opponent often just trying to take them down as quick as possible with brute strength and endurance to out last them. She often care's less about the health or condition of her opponents often just doing what she feels like.
History
Lexi was born in the United Kingdom on the Isle Of Man with her mother, who was a drug dealer. Lexi dad on the other hand was a fisher man often not being home to see his daughter. For the most part Lexi lived a very standard life while ignoring and pushing her mother aside with all her drugs. Lexi was your typical lazy her not finishing her homework, barely works out and often just watched TV all day. That was until she got into junior high were they had many sport options that Lexi liked and decided to try out, often she was the only girl in those sports but in a few their would be two other girls.
About 3 months in Lexi had discovered the bulk that she had pretty much had her a real power house with sports often able to beat the boys at it. Lexi was looking for her next challenge but it seamed to be missing. That was until the school got their own wrestling team witch just screamed to her to enroll. Their we met the guys who could go head to head with her. Lexi soon found wrestling to be what she does best. Using bulk and strength to over power every kid that she wrestled wining scholarships to wrestling camps. But her bad grades would catch up to her forcing her to either retake grade 10 or drop out.
Being the lazy person she is Lexi dropped out and resorted to winning tournaments prize money, for about three years she would do this before she felt she needed to go to the next level. But being the block head she is, had no clue were to start. The was until she came across a AFW recruiter after a tournament who offered her a contract at the AFW. Lexi accepted the contract blindly think the league was near were she lived. Now she stuck in Japan at the AFW!
Wrestling Attire: She has no clue this is a photo shoot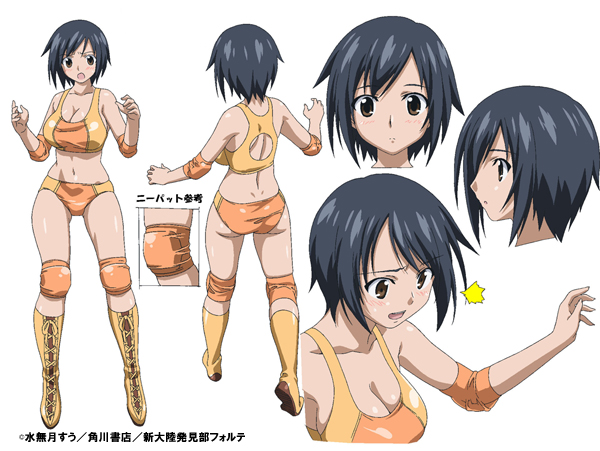 ---------------------------------------------------------------------------------------------------------------------------------------------------
Combat info
Fighting Style: Wrestling
Type:
Strategy: Demolish her opponents as quickly as possible
Preferred attacks: Grapples, Power Houses, Heavy hits and body slams
Preferred matches: Standard, Cage, Hard Core, Barb Wire, Submission and Last man standing
Stats
Endurance: ***** 5/5
Strength: ***** 5/5
Speed: ** 2/5
Defense: * 1/5
Technique: *** 3/5
Wrestling
Strikes: ** 2/5
Submissions: ***** 5/5
Powerhouse: ***** 5/5
Counters: *** 3/5
High Flying: * 1/5
Fun facts
Lexi often doesn't were clothes when she's inside her dorm often she just wear's her panties and nothing else no top or anything.
Lexi works out at the gym from about 9am to 5pm to keep her body in shape after that she goes into full on lazy mode.
Lexi is a gamer often waiting in line for the next colossal or big release.
AFW recorded
1-0-0
Wins
Vs Mimura via submission
Losses
Draws
Friends
Enemy's
Rivals
Last edited by 10269 on Sun Mar 09, 2014 8:05 pm; edited 8 times in total



Posts

: 1581


Join date

: 2012-04-27




Similar topics
---
Permissions in this forum:
You
cannot
reply to topics in this forum