Who is online?
In total there are
29
users online :: 3 Registered, 0 Hidden and 26 Guests :: 2 Bots
k0hryuu
,
Teenwrestler
,
xalex
Most users ever online was
155
on Sun Oct 09, 2016 8:33 am
Champions & #1 contenders
Found my HHH
Wed Feb 22, 2017 10:40 pm by starvalentine
Comments: 3
Something I've Noticed
Tue Feb 21, 2017 10:06 am by scorn53
I'm not sure if anyone else has noticed, but every few weeks the same user joins the site, creates a few profiles and matches, then promptly leaves. I've only noticed because they follow a very similar profile template (and call it weird, but the use of black font), albeit they've now edited their latest one because they cannot delete it.
Upwards-
http://www.afwrpg.com/t14743-auriel-jessamine
Scarf-
http://www.afwrpg.com/t15951-maxine-rolanda
Their most recent name was 1 12 12 or something …
[
Full reading
]
Comments: 9
To get this out of the way..
Tue Feb 21, 2017 10:50 pm by Mystery Dragon
Recently theres been something wrong with me. I fell sick some time ago, as I usually do in the spring time due t several reasons and recovered but haven't really been the same since. Some days I'm completely fine and others I can barely remember what I was doing 5 minutes ago and constantly feel down or not just not well for whatever reason, I even passed out in my dorm just to wake up in the dining hall. Ive had myself checked and they cant see anything wrong with me so I don't know what the …
[
Full reading
]
Comments: 2
Page 1 of 5 • 1, 2, 3, 4, 5

Standard match won via pinfall or submission.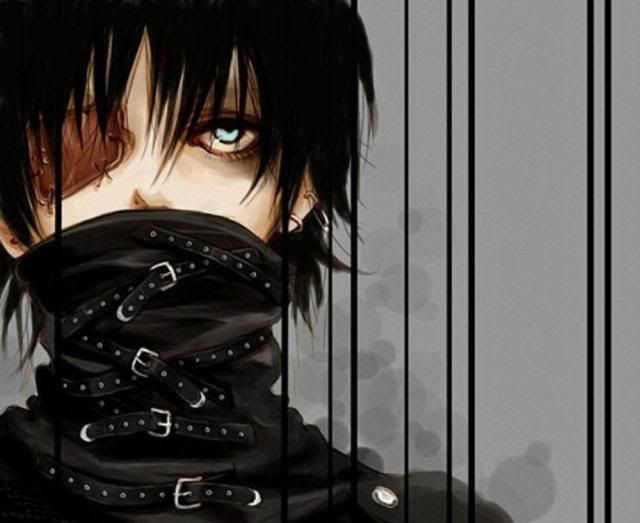 The crowd sat waiting for the next match, from what they heard this next match would be one that would be remembered for sure. Just then the lights went out all around the arena and everyone began to cheer. They knew that when this happened it would herald the arrival of one person.....
[url=http://www.youtube.com/watch?v=kl7t4c4pwxM:6fz7mtc9]The Dark Savior's theme[/url:6fz7mtc9] began to play as a large spotlight loomed over all in the arena. "Ladies and Gentleman please welcome the one who protects us from the evil that lurks in the night. He is the dark savior!" the announcer said as many in the crowd began to cheer.
Once the track hit 0:35 the savior lept from a railing at the top floor of the arena. He then fired one of his grapple guns and swung rapidly over the heads of the crowd, the spotlight following him all the while. Many had heard of this individual, some were criminals who got taken to jail, others were those whose very lives he had saved.
As he got to the entrance ramp the savior grappled up to the rafters above the ring, there he stood waiting for his foe.
"And has I enter combat my will is ironclad, my soul is as granite." he muttered to himself.
The savior's hands found themselves holding the new item he had gotten, it was a gift from a priest who provided him words of encouragement.
http://www.brothersreconciliation.org/blogs/FriarDon/wp-content/uploads/2012/08/RosaryBeads.jpg
_________________
Check out my wrestlers
here
, but PM me for match requests.
Solaire of the AFW.
Chitbang feels rather excited as she enters the arena, as [url=http://www.youtube.com/watch?v=PL6wy9zw8Yg:1u92iuvh]her theme[/url:1u92iuvh] starts to play after her opponent's and the announcer announces her arrival, "And his opponent today, with be a new girl from Taiwan, Miss Aurore! May the Dark Savior have mercy on this maiden today." And with that, she run into the arena, meeting her first opponent in the ring.
"Greetings, Savior-San." The girl said to the Dark Savior as she bows to him, "It is an honor to be able to fight you today, and though inexperience, I will try my best." The tall girl said to the guy almost as tall as herself, with a gentle smile on her face. She know this would not be an easy fight, being her debut, she really don't know what to expect, she hopes things would go well, and she can make friends with this guy after their match.
Last edited by 11749 on Wed Jun 19, 2013 6:22 am; edited 1 time in total
The savior examined his foe from the rafters. "This will be interesting." he thought to himself.

He then did his trademark front flip off said rafters, the crowd were always in awe whenever he did this.
But he hooked a grapple gun onto the rafters which he used to slowly land into the ring.
He then greeted his opponent with a polite nod of the head.

Just then the ref girl said "You know the rules dark savior, hand over your crimefighting tools."
The girl presented a large basket for him.

The savior placed his items in one by one. His first was his twin grapple guns that were used to transport himself around town. Next was his extendable staff, akin to the one used by Robin from batman arkham city right down to the built in shield. After that was eggs, first black eggs that were filled with crushed glass and chili pepper liqud. The others were blue and filled with small steel marbles. The last item was his cross, given to him by a priest in a time of hardship for the savior.

"Don't lose them, the cross is the most important." he said to the girl.

The dark savior felt a tad saddened that he had to fight this woman, she was the same age as him, not to mention this was her debut. "But regardless I need to focus. I just hope she ain't gonna take this too personally." he thought.

He then quietly nodded again to Aurore politely before heading to his corner, waiting for the match to begin.
_________________
Check out my wrestlers
here
, but PM me for match requests.
Solaire of the AFW.
Aurore was happy that this Dark Savior-san seems like a rather nice guy.

Well, he nodded his head politely back at her when she greeted him.

And thus, Aurore happily jumped danced to her cornor, and gracefully kneed down into a "Seiza" posistion, well, she ha never been fan of stools and chairs, and awaits the ring to sound off the match, all while smiling cheerfully and gentlely at her opponent.
The savior simply stood composed and stoic. "Perhaps if you do well I may even trust you enough to tell you who I really am." he said to her. The bell had rang and the match went underway.

Not taking any chances the savior bolted forward like a bat out of hell, he'd quickly go for one of his trademark moves which was the palm strike aimed at the lungs. That move felled many a thug in his crusade against evil.
_________________
Check out my wrestlers
here
, but PM me for match requests.
Solaire of the AFW.
As the bell rings, Chitbang runs towards the dark savior to attempt a classic lock-up.

Unfortunately for her, her opponent have other plans in mind, and she was unprepared for it, and thus, she got stroked hard just below her chest and above her abs, on her diaphragm. While the pain cause by the impact doesn't hurt, the fact that it forces air out of her lungs does.

And with that, she staggered a few steps backwards, and start coughing a bit due to lack of breath. Leaving herself open for another attack while she catches her breath.

Not a very good start for her, it seems.
Last edited by 11749 on Wed Jun 19, 2013 8:23 am; edited 1 time in total
The savior found his attack connecting, not slowing down he attempted to go for a swift kick to the left of Aurore's knees. But something told him he'd have a real hard time getting her down by just striking, like it'd take a lot and probably more than he'd prefer but for now he'd start the match with some simple moves.
_________________
Check out my wrestlers
here
, but PM me for match requests.
Solaire of the AFW.
Fortunately for Chitbang, her opponent's next strike was to her knees, due to her strong legs it only causes her some pain, and the fact that while she can feel pain, it doesn't hurt her. Taking a deep breath, Aurore recovers from the previous strike and walks towards the Dark Saviour with her hands stretched out in a classical test of strength challenge pose. Well, this is her biggest forte.
Last edited by 11749 on Wed Jun 19, 2013 10:10 am; edited 1 time in total
The dark savior lifted an eyebrow as his attack had no effect, this girl was going to need different tactics it seemed.
Then the girl was going for what he assumed to be a test of strength.

The savior had concern over this, but as it was early into the match he decided to go for it.
_________________
Check out my wrestlers
here
, but PM me for match requests.
Solaire of the AFW.
As the big guy locked up with Aurore in the test of strength, she maintains her gentle smile as she attempts to push the guy back. While she might be taller yet much smaller then her opponent with only less then two third of her opponent's weight, her strength is immense, and she has confident that while she might lose out in other areas, strength is surely an area she's the leader in.

Smiling gently with confident, she pushed forward her hands, in an attempt to slowly push her opponent backwards. Jus how much would this guy be able to resist her strength?
Last edited by 11749 on Wed Jun 19, 2013 12:16 pm; edited 1 time in total
Page 1 of 5 • 1, 2, 3, 4, 5


Similar topics
---
Permissions in this forum:
You
cannot
reply to topics in this forum