Champions & #1 contenders
Serious apologies to everyone....
Mon Mar 19, 2018 1:59 am by Cy_Man
To those who I RP with, I just want to say that I am terribly sorry for all my delays that I constantly do. I just have been SO unbelievably busy as of late that I hardly have any free time to be able to attempt to make posts to our threads. I really needed to get his off my chest badly, and it makes me feel like a complete piece of shit for doing this all the time. If you don't want to RP with me, I completely understand, there should be no reason or excuse for me to have to keep you waiting …
[
Full reading
]
Comments: 2
Explanations and Apologies
Sun Mar 18, 2018 10:02 pm by acuya
Okay, so.
As some of you may have noticed, the Entropy Title Match from last year's Summer Splash has come to an abrupt conclusion.
The reason for this is because my match with Lies was taking too long, and with the next Summer Splash coming up, the Entropy Belt needed to be put in play for this year.
I won't get into the specifics of WHY that happened, suffice to say it ultimately comes down to my fault, I think. For those who haven't been here long, back in the day, I had a problem with …
[
Full reading
]
Comments: 1
A match for Takeichi
Mon Mar 12, 2018 7:31 am by GrandAkumaShogun
Since both Imai and Takeshi are currently involved in matches I was wondering if anyone is interested in taking on my first wrestler I made for here, Takeichi Mori. His profile says he's a jobber but I intend to change that and hoping a match can help with that. Anyone interested please get in touch with me on here in a pm.
Comments: 1
Page 1 of 3 • 1, 2, 3


Rules: Standard match won by pinfall or submission.
The lights in the arena went dark as an announcer spoke "Ladies and gents we bring you a man who has reduced the crime rate of our city by 40% Some of you in the audience may have even been saved by this hero. The evil fears him, he is....The....Dark....Savior!"
Instantly the arkham city main theme began to play as the audience began screaming in excitement.
http://www.youtube.com/watch?v=kl7t4c4pwxM
Just as it reached 0:35 of the song a spotlight shone above the entrance ramp, it revealed the vigilante who saved many from terror and evil. He was the dark savior, known to only a select few as a former mental patient called Ryan Knight.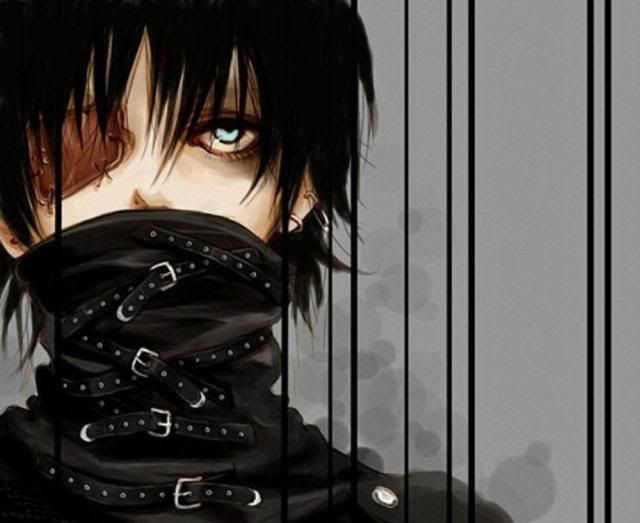 He lept into the air from above the titantron, then quickly fired one of his infamous grapple guns. He swung around the arena, the spotlight constantly following him. At last he arrived on the rafters above the ring, there he sat perched waiting for his foe to arrive.
"And has the darkness looms around me I shall not fear nor hesitate. For I am the savior, the one who brings justice to evil." he muttered under his breath.
Last edited by 11503 on Sat Jun 15, 2013 8:36 pm; edited 1 time in total
_________________
Check out my wrestlers
here
, but PM me for match requests.
Solaire of the AFW.
she was standing back stage sighing how was it, she got so little matches that she had to do a tension match she thought but sighed one last time " well win or lose ill give them a show " she said putting on a smile and once land of confusion played she walked out to the arena and down the ramp wearing her binkini like befor looking at this guy she thought great a batman wannabe rolling her eyes as she stepped into the ring

"so who are you? " she asked looking up this dark savior

_________________
Dragonswills' girls
The savior said not a word, he hooked a grapple gun to the rafters and then lept into the air while doing a front flip.
Then he slowly dropped down while still holding onto his grapple gun till he landed in the ring.

Just then the ref-girl came to him with a basket "Okay dark savior you know the rules, hand over your gear." she said.

The savior did so while never taking his eyes off the angel wing. His gear was an extendable staff with a built in shield. Twin grapple guns that were used to patrol the roofs and streets. A set of black painted eggs that were filled with broken glass and chili pepper liqud, and a set of blue eggs that were filled with small steel marbles used to trip criminals in their tracks.

He placed them all in the basket and the ref girl placed them outside the ring. The savior then went to his corner to await for the bell to ring.

"I shall play fair, fear not." the savior muttered.
Last edited by 11503 on Sun Jun 16, 2013 10:26 am; edited 1 time in total
_________________
Check out my wrestlers
here
, but PM me for match requests.
Solaire of the AFW.
Angel got into her fighting stance a basic right stance in any martial art as she watched this guy thinking he was a weirdo and tried to forget something that was popping in her head as she needed to focus " good cause i hate cheaters more then i do people hiding their faces" she said back at him

Once the bell rang Angel would do a straight punch at her as she inch her self close to savior and was close enough to do her attack her punch would seem weak and slow but that was just a ruse to make others think her skills were not impressive.

_________________
Dragonswills' girls
The dark savior strode with purpose towards Angel. He felt the straight punch nail him, it might as well have been a pillow hitting him.

This made the savior suspicious, that she was letting this be some kind of act. The punch had no effect on him due to his hardened skin and willpower, he simply stood netural to show that the fake punch might as well have been a breath on him.
_________________
Check out my wrestlers
here
, but PM me for match requests.
Solaire of the AFW.
Angel sighed as she thought that the savior was on to her weak punch as he didn't attack her giving that she would have been wide open " well guess you caught me mister super hero " Angel said pulling back an other punch " let me show you abit of the real power " she said doing an other forward punch but this time adding alot more power

once the punch connected this time however the punch had enough power to move some one back a step or two if they were strong enough to take this punch a normal person would have been winded and in pain

_________________
Dragonswills' girls
The savior grunted as the other fist hit him, making take a step back with his right foot.
However the stance he was in allowed him to fire off a move of his own.

Readying his right hand the savior put his right foot ahead of his left to go for a palm strike aimed at the center of the angel's lungs, to try and knock the wind right out her sails!
_________________
Check out my wrestlers
here
, but PM me for match requests.
Solaire of the AFW.
Angel knew a move coming as she trained hard to be the best and seeing his foot moving she would attempted to spin around and have the savior hit nothing but she hasn't had her speed training in a long time and felt sluggish enough for the savior to hit her side grunting in pain from the hit she would jump back to get some distance for her to make her next move as she looked at the savior panting

_________________
Dragonswills' girls
The savior muttered "Damm." when he felt his attack not hit the mark.

He then thought what he should do as Angel lept back to get some space.
Ryan then lept to the ropes and charged right at Angel, he'd do a backflip into an elbow and try to hit Angel with the back of said elbow.
_________________
Check out my wrestlers
here
, but PM me for match requests.
Solaire of the AFW.
As angel would watch the savior as he charged at her the back flip did surprized her enough for him to land the elbow on her head "ow" Angel said holding rubbing the area where he hit her head. smiling abit but was groggy abit but soon that was shaken off and she went back into her fighting stance breathing deeply

She would have attacked by now but she wanted to try thinking her attacks and counter attacks befor hand this time

_________________
Dragonswills' girls
Page 1 of 3 • 1, 2, 3


---
Permissions in this forum:
You
cannot
reply to topics in this forum