Who is online?
In total there are
25
users online :: 3 Registered, 1 Hidden and 21 Guests :: 2 Bots
Kelsea
,
scorn53
,
Vcom7418
Most users ever online was
390
on Tue Jan 02, 2018 2:02 pm
Champions & #1 contenders
Looking for character debut
Sat May 26, 2018 9:07 pm by Hedgehawk
Hey Guys,
So i have finished rounding the basics off my new guy
Ichiro Kuo
.
I was wondering if anyone would be up for threading with him for his debut. It doesn't have to be match, it can be some backstage stuff. Just wanna set something up to get the creative juices flowing.
Comments: 0
Highfly Flying Out Of Town
Tue May 22, 2018 1:31 am by HighFly
Hello everyone, I just wanted to inform all I have threads with that I will be gone from this coming Wednesday through Sunday. I won't be able to post consistently if at all during this time, but I will try to make up for it next week! I am sorry for the inconvenience to everyone.
Comments: 7
Page 1 of 4 • 1, 2, 3, 4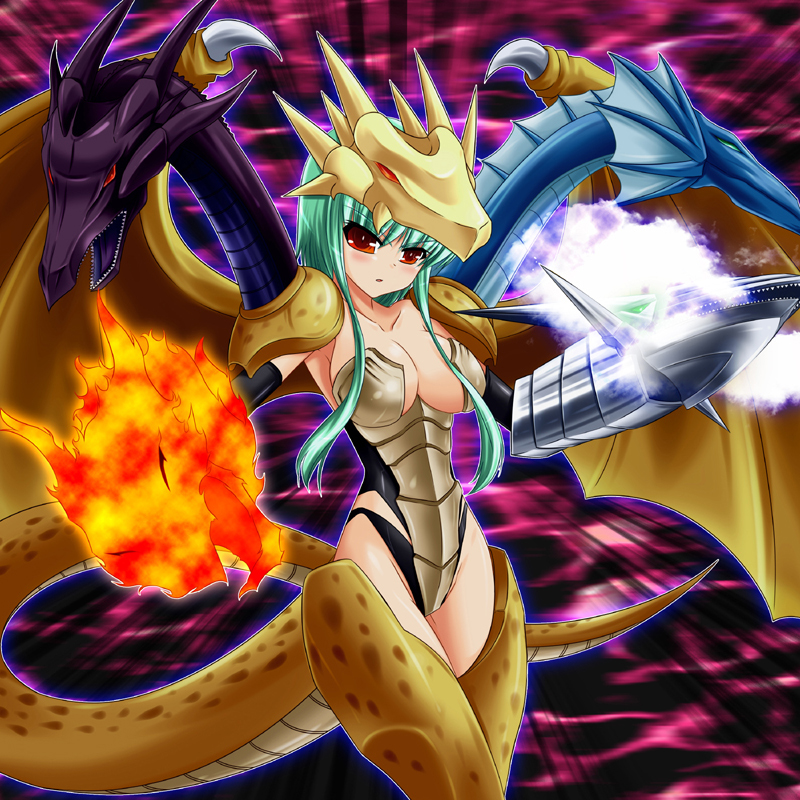 It was a dark night people were at home but in this hour evil was going to come out from it's hole and terrorize the city... Linda the Dragon Genius had let her mental illnesses get the beater of her making her rob the AFW bank. "Alright every one just stay down and I won't kill you!" The police Sirens were coming her way becoming louder and louder. The doors burst open as the cops had their guns drawn and pointed at Linda "Freeze your under arrest!" Linda would just smile "Me?.. I think you cops should go before I put you behind bars."
The cops pulled the trigger to their guns, and in the very moment Linda stop taking in money and started blocking the bullets. The cops would pull out another 4 clips of bullets on Linda with neither of them hitting her. "Wha-What is she!... Some one call for back-up!" Linda knew this was a easy take "Oh no you don't!" Firing her darkness dragon the gasses consumed all the cops putting them to sleep. "Now where was I..." Was their anyone who could stop this monster!
Last edited by 10269 on Sun Jun 02, 2013 7:45 pm; edited 2 times in total
While leaping from one building to the next the dark savior heard sounds of strife.
He stood atop a building edge and saw the cops knocked out near the bank.
http://illiweb.com/fa/pbucket.gif
"The dark savior will redeem the dammed soul that looms within. I accept their hatred, now pour it out to me. For I will be the one who is crucified and banished, once I leave you bleeding and take in your darkness." Ryan muttered.
He then flung himself off the building in a suicide like manner. Stopping at just the right second to fire one grapple gun at the bank's outer wall. He then dived into the bank feet first. Zooming right over Linda and landing by a vault.
The dark savior tilted his head. "This soul looks troubled to the point beyond even I. Fear not however for I will save you from yourself." he thought as he just stood there, waiting for her to make her move.
Last edited by 11503 on Mon Jul 01, 2013 10:38 pm; edited 2 times in total
_________________
Check out my wrestlers
here
, but PM me for match requests.
Solaire of the AFW.
"What the!" Linda saw a dark figure zoom in through the doors landing above her. Jumping away she'd take a look at the one who had dared to interrupted her. Her eye's widen it was the Dark Savior, she had heard of him a man similar to batman, a man that stopped evil. "Well well if it isn't the Dark Savior!" She smiled evilly as her eyes showed every illness she had, even a blind man could see it.
Last edited by 10269 on Sun Jun 02, 2013 8:04 pm; edited 1 time in total
Ryan's eyes narrowed, he had only been given the name of dark savior thanks to the tabloids. But now he saw just what lurked in Linda's eyes. "I see.....There's no saving her, however I will save others from her. Now let's see if your madness can compare to my darkness." he thought.

He scanned the enemy for anything that would be useful. "No hesitations in her stance, looks to have hi-tech weaponry." The savior fired a grapple gun to the ceiling in the hopes of bringing some of it down onto her, at the very least it would get the fight moving.
_________________
Check out my wrestlers
here
, but PM me for match requests.
Solaire of the AFW.
Linda saw the grapple gun fire into the ceiling and she already knew what was going to happen if she didn't move, so sliding out of the way backwards. The ceiling fell causing dust and shrapnel to be everywhere yet this didn't affect Linda. Her super human like mind was trained to see even with no visibility! But with her suit she span around with her tail acting as a defense system, causing the dust around her to go to the Dark Savior. Countering she'd use her dragons jaws to destroy part of the wall into little pieces of shrapnel and throw them at the Dark Savior at high speeds!
The dark savior saw dust all around him, he knew something was coming and it was not a warm cup of milk or an AFW title. He quickly got onto his belly to dodge the shrapnel heading towards him. He then rolled to the left to take cover behind a large plant pot. The savior took out what looked to be a large black egg. It was filled with a large amount of chili pepper liqud and crushed glass.

Once the dust settled the savior sneaked around the edges of the room like a shadow. If he could just get close enough then he could crush the egg and throw the contents into Linda's eyes. But he'd need to get her to come closer, he had an idea.
Picking up a small piece of debris he flung right above him to the ceiling, hopefully her sensors combined with what Ryan thought to be crazy minded thinking would lead her to the source.

The savior would wait right around the corner out of sight, waiting to try and get the eyes....
Last edited by 11503 on Sun Jun 02, 2013 8:40 pm; edited 1 time in total
_________________
Check out my wrestlers
here
, but PM me for match requests.
Solaire of the AFW.
"Wha were did she go!?" She turned around only to see something move in the darkness, but quickly a black debris came out telling her Ryan was their. Back-flipping to avoid the attack she turned on her fire dragon head and sprayed the non lethal fire liquid at Ryan, following it up with real fire to light the liquid on fire, tho it wouldn't burn like a real life it would probably cause Ryan to panic if it hit.
Ryan's eyes widened, the flames were nearing him. "The flames of war will not touch me." he thought.
The dark savior quickly whipped out his extendable staff, he then placed it in front of him.

With a rapid spin the flames catched right onto it. Another dose of fire that the savior reckoned was real was heading towards him. He swung his staff forward to send his staff's fire to the real one to cancel both of them out with the added wind generated from staff aiding in the cancelation.
_________________
Check out my wrestlers
here
, but PM me for match requests.
Solaire of the AFW.
"Grrrrr!" Linda growled as her fire was canceled out from Ryan staff. It seamed that Ryan had something to counter her all the time. This time Linda came at Ryan her self charge with her Dragon heads, the safety was off they were sharp and spiked! Go in her training help her a lot knowing all the fighting styles Linda would combine the to pull off one ultra combo! If this worked she'd swing her tail at Ryan to deliver a electric shock to him and to get him on the ground.
Ryan was attacked with hit after hit from Linda's ultra combo, face and chest were hit in rapid sucession. However the damage was reduced thanks to Ryan's conditioning against strikes, that was related to his harsh upbringing. Also Ryan's sheer will as the savior urged him to carry on no matter what. He could be shot twice in the head and he'd still be okay. Far from normal as you can be without supernatural elements.

However Ryan was sent staggering back by the attack. He saw the tail heading towards him with electricity surging around it. The savior quickly went for a roundhouse kick at the tail. The thick rubber soles on his combat boots would insulate him from the shock, if he got an opening he could try and nail her with the staff and try to get some offense going.
Last edited by 11503 on Sun Jun 02, 2013 9:19 pm; edited 1 time in total
_________________
Check out my wrestlers
here
, but PM me for match requests.
Solaire of the AFW.
Page 1 of 4 • 1, 2, 3, 4


---
Permissions in this forum:
You
cannot
reply to topics in this forum