Champions & #1 contenders
Moonhearts Promo intro thread is O p e n.
Mon May 21, 2018 3:21 am by XSirenX
Feeling brave?, lost?, or without a thread to post in?, hit up the newest Moonheart if any of those apply!
CLICK HERE
What Moon has to offer?, many things...:
Comments: 0
The Austrailian Mudslide is Back.
Sat Apr 21, 2018 5:20 am by Softsquad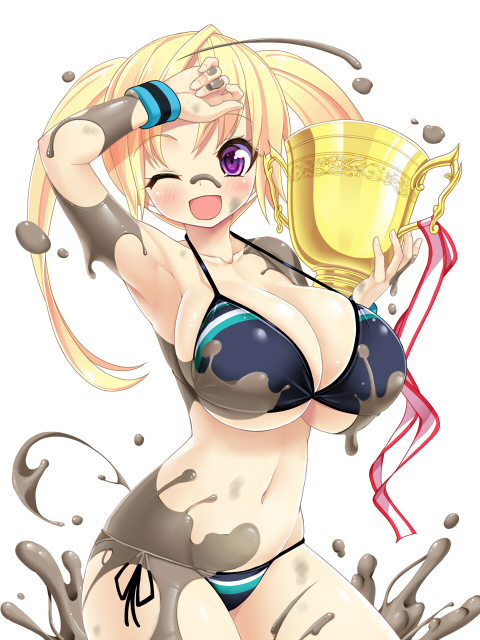 Granted that most of you won't know me or remember me, but I've had a few matches here and there some time ago. Well I think its time to become a regular around here and try to have some fun again, but at the same time keep coming back. Anyway I think its time to jump into some matches with Zoe Taylor, my mud wrestling character from Australia and get her back into the squared circle. Furthermore I will update my characters as I think some proper changes need to happen.
So if anyone would …
[
Full reading
]
Comments: 4
Page 1 of 3 • 1, 2, 3


Dark Angel opened her apartment door, looked around to make sure no one was watching, and slipped in. She double checked the lock out of paranoia. When content that she was safe from being seen, she slipped off her hood and her mask. After tossing her duffel bag to the floor, she got out her phone. Stalking was a hard thing to do, especially when wearing a very distracting and visible mask. But the arduous work paid off. A successful snapshot of something she knew would happen. Well, sort of. The whole time she expected Johnny to be the initiator. But it didn't matter. Pictures weren't videos so it wasn't clear who really started it. With a laugh, Angel skipped to her bed and pulled her laptop out from underneath it. She typed in her nineteen letter/number/symbol crazy password and logged in. Being paranoid did have its drawbacks after all.

"Hmm..." she thought for a second. @HeavenlyWrath was a little too obvious. Especially since all you had to do was look at her other tweets to see who it was. All those glorious pictures of her tearing her opponents apart. She made a new account @ECLIPSErulez and smiled. That was neutral enough, right? She connected her phone to the laptop and transferred the pictures over. Angel added the usual hashtags like #AFW and #Kissing. With a tilt of her head, she added more. #HotRedheads, #Studs. And finally. #CaughtCheating.

The first picture clearly showed Johnny sitting close to Shauna without his shirt on, wet from the water he dumped over himself, and his hand on the redhead's knee. The second picture was the good one, though. "Shauna and Johnny kissing," Angel stated out loud in excitement. From the angle you couldn't really see the look on Johnny's face which was perfect. Even Angel didn't know he hadn't kissed Shauna back. But that didn't matter to her. All she cared about was the fact that she captured the picture. With another laugh, she tweeted the pictures and shut her laptop.

It could take all night to spread around, but thankfully the internet did all that work for her. She just had to wait.



Posts

: 2029


Join date

: 2012-03-20


Age

: 27



Taylor had the house to herself as she padded barefoot from the kitchen to the living room, a glass of iced tea in one hand and a sprig of grapes in the other. She flopped onto a large, overstuffed chair and lounged crossways on it, leaning against one arm rest with her legs over the other.

On the table, her phone dinged. She put her grapes down on her stomach and strained heroically to reach it without having to get up. The message was from Jess Ciora, a friend of hers she occasionally went clubbing with. She smiled, and read the text.

"Girl now is a good time to check your twitter"

Taylor laughed and tapped away at a response. "y did u have fun last night??"

A moment later, another text. "Sorry. You know you can crash at my place if you want. or if you need anything else"

Taylor scrunched an eyebrow. That was vague. She put her iced tea down on the table so she could use both hands on her phone and eventually logged into her Twitter account. Her mentions feed had exploded. It was the most attention she'd ever had, and while she wasn't really sure how Twitter worked in the first place she felt like she was opening a present when she thumbed her way over to see what people were saying. Maybe Jess offered up her place in case Taylor's was too mobbed by fans. Ha.

Of course, Taylor hadn't done anything recently. Aside from a few talk show appearances and interviews and her magazine spread, she had been out of the public eye for six months. She couldn't imagine why she'd be so popular now. Maybe it had to do with Akashi and her stupid push to get Taylor back into AFW.

Her smile stalled somewhat as she began scrolling. There were lots of links to pictures, and eventually she opened the first one. The picture loaded, and she inhaled sharply like she'd been stung by a bee. She froze in place. Johnny and some redhead. She swallowed hard drew a deep breath and pushed down the initial surge of panic. She'd been in that place before, and her distrust and jealousy had nearly ruined everything. She owed Johnny more than that. She opened the second picture.

She couldn't breathe. Her feet found the floor and mouth opened like she was gagging. She pitched forward, her body doubled over on her knees. She looked at the picture again.

She stood up and flung her phone as hard as she could, and it smashed against the kitchen cabinets in a shower of plastic. She let out a mangled scream and drew several rigid, gasping breaths. She barely made it to the bathroom before she threw up.
Johnny was in the Tension gym running on a treadmill and working up a good sweat. He'd enjoyed the last few days of working out and was really getting pumped for his next match up. His last one against Shauna had been a really good one. Most of his matches usually involved him against some crazy chick who was hellbent on destroying him or the things he held dear, like his man jewels. It forced him to get tough and mean and be more aggressive than he liked when trying to deal with them.

Ironically enough, against Shauna he had been forced to use a few powerhouse moves because of her fighting spirit, but Johnny never felt like he had been rougher than what was needed. The match had become a pleasant memory and he barely even remembered the little incident backstage. He just wanted to work out and move on. If the girl got a little excited, well, he did work for a company where people got paid to have sex in front of an audience of thousands and millions watching at home. That was all in the past now, anyway.

*************

Mercedes Wrenn had one of the longest most difficult train rides from Tokyo to Kyoto she had ever experienced. It wasn't because it was grueling, nor was it because she had been assigned to some horrible job, running around with beefy freakoids who would just assume pound her face in than listen to what she had to say. In fact, it was just the opposite.

When the mysterious @ECLIPSErulez picture hit and sparked a firestorm across the internet, the first thing she wanted to do was text Taylor about it. Drama like this made her squeal with delight. Unfortunately, Mercy wasn't just one of Taylor's former bosses, she was also the girl's friend. What was also unfortunate was that she had to dictate her decisions based on the company's needs and not her own selfish desires. And after a short meeting with the PR department, Mercy was on an agonizing bullet train to Kyoto to find the man of the hour.

Despite knowing Taylor and considering her a friend, she'd never really met her husband. She'd seen pictures, of course, and knew that he was a real knockout in the looks department. And Taylor only said good things about him. She'd even sent them a wedding card, since they had a shotgun wedding. Which she was a little miffed over. How unfair was it not to have a wedding reception where she could dance her tush off and drink free booze and maybe be a bridesmaid with an awesome dress that made her look pretty hot!?

She pushed those thoughts aside as she clacked through the Tension halls. She had been told that she could find Johnny in the exercise room and hurried there. She was pretty sure that both Johnny and Taylor had been well aware of the situation. How could they not... She thought.

When she entered the room, she scanned it quickly and found the silver haired man on the treadmill. She looked him over and sighed. He was even more of a slab of man meat in person. Sometimes things were just not fair. She pushed the thought aside and pressed on. When she was close, she cleared her throat.

"Mr. Junichi Higurashi?" She said in a matter-of-fact tone.

Johnny wrinkled his brow and turned his head when he heard his name. No one ever called him by that except his parents. He looked to see a short pink haired girl in a business suit holding a clip board. He'd never met the woman before but he had a pretty good idea who she was.

"Uhhh...." He couldn't quite remember her name though. "Do you know Taylor, dude?"

Mercy furrowed her brow and crossed her arms under her chest. "Yes, Johnny." She said and then smirked. "We're pals. And I'm not a dude, I'm Mercy. Mercy Wrenn." She eased her posture. It seemed, at least, that Taylor had spoken about her as well. "Unfortunately, I'm here on business. Have you checked out Twitter lately?"

"Is that that thing they keep telling me I need to use? I'm, like, yo, man, I ain't got much to say and junk. People can just watch my matches and shit. So now they just come to me every once in a while and ask me what I feel about shit and junk." Johnny shrugged and then smiled. "They sent you here to ask me some questions? Are all the dudes around here out to lunch or somethin?"

Mercy frowned and adjusted her glasses. "Johnny... oh... poor, poor, Johnny. I hope you'll forgive me for what I'm about to do, but I'd like you to listen to a few excerpts from some of your "adoring fans."

Mercy cleared her throat and then pulled up her clip board. "Oh. Ehm. Gee. Johnny-kun is "teh" sex. I wish he'd smooch me like that! El. Oh El. Hashtag "studs" hashtag "marrymejohnny" from @johnnysrealwife94."

"Uhhh... I have no clue what you just said, dud-uh-Mercy..."

"mmmhmmm." Mercy continued as though Johnny hadn't even spoke. "If that's how @AFWJohnny treats a girl after a match, I'll sign up for Tension right now to get knocked around in the ring. semicolon, parenthesis, hashtag "youknowhatimean" hashtag "swoon" hashtag "marrymejohnny". @hawt4johnny." Mercy pulled down her glasses and looked at him over the rims. "They really like that one for some reason. Though I think hashtag backonthemarket is their favorite."

Johnny turned his head as he was suddenly starting to realize what was going on. Still, he couldn't really form words. "Uhhhh....."

"Johnny!" Mercy snapped and smacked his chest. She dug into her pocket and pulled out her phone. Her tongue poked out of her mouth as she flipped through it and quickly flashed the screen. There was the picture of Shauna and Johnny kissing.

"What the hell!?" Johnny said and snatched her phone. He scrutinized the phone and looked at Mercy. "Who the hell took this!?" He growled out as if Mercy was somehow involved.

Mercy took a step back and shook her head. "I... I don't know! It's everywhere though! You ... you didn't know!?"

"Why the hell would I know!?"

Mercy brushed her hand down her suit and raised an eyebrow at Johnny. "Does Taylor know?"

"Why the hell would I tell her, man?!" Johnny yelled. "Chicks are always gettin all freak nasty and junk! If I told her about every chick that tried to jump my nuts, I don't think she'd let me wrestle anymore!"

Mercy lowered her head. "No, Johnny." She said in a low tone. "I don't mean about the kiss... I mean about... the rest of it."

"What? No? Why the hell would she-"

"Oh, man, she knows...." Mercy interrupted, running her hand through her pink hair. Her jaw tightened for a moment. "As a representative of the AFW, I advise you to milk this for all it's worth. We can't BUY publicity like this. Both Tension and Friction fans are coming together. Hell, Taylor's Q-Rating is higher NOW than when she was wrestling. We have liquid gold, buddy. You better start drinking it up!"

Mercy spoke with a serious tone. That was what she knew she had to say as part of her job. After staring at a disbelieving Johnny for a long moment, she turned her head. "But as Taylor's friend," Mercy turned back and began slapping Johnny's chest, "I better see you fixing this! Right. Now!"

"S-Shit! Man!" Johnny said as he turned himself to take the brunt of her slaps in his arm. "I'm... stop, dammit! I'm gonna!" He said as he tried to pull away from her barrage and begin a hard sprint to the locker room so he could get his phone.
Last edited by 445 on Sun May 26, 2013 7:36 pm; edited 5 times in total
Talia was busy at her waitress job the next day. Even though her recent successes in the AFW had made her living arrangements easier she still needed money for traveling expenses. The girl had almost forgotten about the picture by the time it surfaced. "Hey, Tal, have you seen this?" her coworker asked her as he pulled out his smartphone. "Wasn't this that guy you dated?" A great big smile formed across her face as she leaned over the plates she was carrying to look. The sheer volume of the links helped her realize just how widespread the picture had traveled.

"Yea...I half-expected this to happen one day. It was only a matter of time." Despite how proud she was of her work, she had to keep her composure in a situation like this. She walked away from the coworker and got back to her duties as if it wasn't a big deal for her. Still on the inside she knew just what this meant for Johnny and Taylor. Everytime she wasn't in sight of someone else, Talia started to laugh to herself. In her mind, it was only the right thing to do. She was doing Taylor a favor by showing her just how unfaithful Johnny was. If it made Johnny's life a little worse than it was even better.



Posts

: 2029


Join date

: 2012-03-20


Age

: 27



Mercy bent over panting once she got to Johnny's locker. He'd sprinted through the building the whole way and Mercy had barely been able to keep up. Now, as Johnny pulled his locker open and was grabbing his phone and quickly thumbing through its buttons.

"Johnny!" She said through a pant. "I'm ... Learn to walk! What is running going to do!?"

"Shhh!" Johnny said with a quick turn of his head and a furrowed brow of annoyance before turning away and turning his back to Mercy.

The pink haired girl crossed her arms under her chest and tapped her foot as she watched Johnny's back. After about a minute, Johnny hung up the phone and punched the locker. Mercy's smirked as Johnny turned back to look at her. "Let me take a wild guess? She's not answering, right?"

Johnny growled. "I gotta get home, man!" He said and turned to leave.

Mercy's eyes widened and she threw herself at Johnny, trying to tackle him into the lockers but mostly bouncing off him awkwardly. "O-Ow." She said as she pinched her nose. "Johnny!" She said with a nasally voice. She pulled her hand away and shook it and looked yup at him.

"Do you think you can outrun this? If you just hurry home that you'll get to her first and be able to explain and make it all better? That's not how things work, pal." She said and shook her head.

"Dammit! What the HELL!?" Johnny said and ran her fingers through his hair.

Mercy sighed and gave him a pat on the arm. "Calm down. Calm down. We can go to your home but we don't need to beat any world records. The situation isn't going to change between now and then." Mercy pulled out her phone and began thumbing through it. "Let's get going. You'll have to drive me."

"I run here." Johnny said simply, a little grin threatening at the corners of his mouth.

Mercy lifted her head up and looked at Johnny. She then looked at Johnny's abs and frowned. "I hate you." She muttered and pulled up her hand and rubbed her temples. "We'll get a cab." She added quickly.

**********

"Do you know what you're going to say?" Mercy said as she tapped away on the phone while they were in the cab.

"What? No? I need to see what she says first."

"Uh huh... yeah, I'd come up with a few mental crib notes if I were you."

"Like what?" Johnny said and looked at Mercy.

"How was it?"

"I should ask her how it was?"

"The kiss. How was it? Was she a better kisser than Taylor? Was it steamy? I mean... did she... you know...." Mercy's eyes seemed to gleam as she grilled johnny. Despite that, her cheeks were flushed a faint red too.

"I didn't kiss her, man!"

"Suuuuure... suuuuuure." Mercy said, rolling her eyes. "But, that's a good thing to say to Taylor. Keep that in mind."

"I didn't-"

"SSHHHHH!" Mercy already had her phone up to her ear and seemed to be engaged in a phone call, even as the cab pulled into the apartment complex where Johnny lived. Johnny was practically out of the cab before the complete stop. He rushed into the complex and stormed towards his door as briskly as possible. He needed to get to Taylor if she was home. If she wasn't, he wasn't sure what he would do.

Mercy watched as Johnny bolted and pantomimed a 'what the hell!?' with a wrinkled brow as she fished for some cash and paid the cabbie, all while answering the phone.

"Hello? Shauna? Shauna O'Connor? We haven't officially met but I'm sure once I tell you who I am, you'll know why I'm calling. My name's Mercy Wrenn. I'm the assistant to the Chief of Talent relations for Friction, Ms. Aurelia Fortuna..."
Taylor had rinsed her mouth out under the sink until she'd forgotten the taste of her vomit, but nothing could remove the unclean feeling in her mouth. She thought about the red-haired girl in the picture and wondered how many times they had kissed, and for how long? She wondered if when she kissed Johnny, she was kissing that girl as well.

Or for that matter, how many girls could there have been? Johnny spent a sizable amount of time away from home either training or promoting or wrestling or doing whatever a Tension wrestler was expected to do. She would have no way of knowing if he was involved with other girls, at least physically. He was no less attracted to her, or at least that's what it seemed, but the more she thought about it the more things, previously invisible, became apparent to her. Small things, like the way he turned away from her as he kissed her goodbye when he left the house, the way he seemed detached and his mind seemed to wander when they laid in bed, the way he tried to look his best even when he was only going to the Tension building to train.

Had she really been so stupid? She trusted him implicitly, and inevitably thoughts of Akashi began to seep in. She had trusted her implicitly as well, and she had only been betrayed.

But that wasn't true. Akashi hadn't betrayed her. It was just a fight. That's what sisters do, fight, and obviously husbands and wives fought too. Maybe they were due.

But this wasn't a disagreement. The image of Johnny lip-locked with that cheap slut burned vividly behind her eyelids. She looked down at the broken pieces of her phone and felt a twinge of remorse for having exploded it. It passed quickly, and she made herself at home in the new isolation that lacking a phone provided. All she had to do now was wait.

She sat cross legged on the floor, not moving or making a sound, staring blankly at the expanse of the living room as if it and the entire rest of the world had suddenly become transparent. How many had there been? Should she have known? She felt stupid and worthless and betrayed and hurt and when she closed her eyes she only felt anger and the sick feeling that accompanied the image of that red-haired girl. She felt like she could kill her, given the chance.

She took a deep breath, and tried to tell herself she was overreacting. She had to talk to Johnny before she went crazy. She knew he'd come home soon, but the longer she waited, the more she realized how little she had to say to him.

Her eyes flashed and she drew a sharp breath when she heard rapid, heavy footsteps incoming. Her heart was pounding when she leapt to her feet. She flung open the door just before Johnny could open it, made a fist, and slammed a hard straight right directly into his mouth before slamming the door shut again.
Johnny was about to reach for the handle of the door when it flashed open. Before he could even get a word out, Taylor's fist swung forward and cocked him in the jaw. He stumbled back and dropped to one knee, rubbing his jaw. "S-Shit!" He managed as he looked at the door. He rose to his feet and stared at the door. What should he do next? She probably wasn't done throwing fists. It seemed Mercy was right. She knew.

Mercy had tried to keep a pace behind Johnny while she talked on the phone. She didn't understand why he insisted on running everywhere. Was the dude battery powered or something?
"What? Ahaha! No. You're adorable. But I could totally do that. DO YOU know why I'm calling?" Mercy said as she strolled into the apartment complex and looked around for Johnny.

"Yeah, that's it. Have you been hounded yet? Have you tweeted about it? I want you on a muzzle for now. Don't go free wheeling. Don't say anything until it's run by the PR department or me personally, understand?"

Mercy looked at Johnny and at the door and mouthed a 'What happened' wile she was talking on her phone.

Johnny furrowed his brow while Mercy was talking. He shrugged his shoulders and then pointed to his mouth. "She hit me, dude!"

Mercy wrinkled her brow right back at Johnny and scolded him with a look. "I'll get you in touch with a PR girl so we can get you tweeting. Have you even checked your twitter feed? It's blowing up! But... before we go any further, " Mercy looked at Johnny and turned her back to him. She hunched her shoulders and whispered into the phone. "How was it?"

Johnny crossed his arms and looked at Mercy. It didn't seem like she was doing much to help the situation. He shook his head and reached for the door. Mercy intercepted him and slapped it away and threw him a scowl.

"Heeeeee!" She squealed suddenly. "Oh my! You're a vixen. But seriously, I'm going to book you on Conway's Crib. You've got to milk this everything it's worth. As far as your career is concerned, this is bigger than anything you'll do in the ring."

"Who are you talking to? Can I get into my own home!?" Johnny said throwing up his hands.

Mercy pulled away the phone and let out an exaggerated sigh before pulling it back in. "You'll be fine." Mercy stuck her tongue out at Johnny and looked back to the phone. "You were charming enough to snag Johnny, right? We'll be in touch." Mercy then hung up the phone and eyed Johnny.

"Geeeeeeeze! I'm TRYING to FIX things!" Mercy said and turned to knock on the door. "TAAAAYLOR!" She shouted as she pushed the door open. "It's Mercy! I'm coming in! Don't punch me!" Mercy said and pushed the door open.
Last edited by 445 on Wed May 29, 2013 6:13 am; edited 1 time in total
Hitting Johnny sent an electric feeling up Taylor's arm. Her whole body ached, and she felt sick to her stomach. The part of her that wanted to scream or cry or throw a fit was turned off, and she was grim-faced and smoldering. She backed up and stood like a statue, poised and watching the door.

She didn't react at first when Mercy entered. She didn't know if she was surprised to see her, at that moment she didn't have the capacity for surprise, and she stared at her, motionless. She gave the distinct impression that she was a cat ready to pounce and rip her prey to shreds.

"If you're here, then that means someone in AFW is getting paid," she said. Mercy was obviously here because of the Johnny situation. "Who were you talking to?"
Mercy saw Taylor's rigid look and her eyes softened. "Awwww, Taylooor..." Mercy just wanted run up and hug Taylor and tell her that everything was alright. But, she wasn't stupid. She kept her distance and started shaking her head. "No... nooo... no...." She reassured, shaking her head. "I mean, I am, but nooo. noo... When I heard the news I rushed down here as soon as I could. I dragged Johnny here and demanded that he fix this mess!" Mercy nodded and then scooted near Taylor and crossed her arms under her chest to try and match Taylor's sternness with a glare of her own as Johnny came through the door.

"Taylor, geeze!" He said with his hands up. "I didn't do anything!" He looked her straight in the eye. "I'm tellin ya! I don't know why all this shit's happenin, babe!" He then looked down and shut the door behind him. There wasn't a need for any neighbors to get snoopy if things got loud.

"Ooooh, this oughta be good." Mercy said throwing Taylor a 'yeah right' look as her eyes gleamed behind her glasses. She was practically salivating as she waited for things to unfold. She couldn't believe she was getting a front row seat!
Last edited by 445 on Wed May 29, 2013 6:16 pm; edited 1 time in total
Mercy's palpable but mostly unspoken enthusiasm made Taylor's skin crawl. She tightly forced herself to take a deep breath and ignore the pink haired lawyerling. She folded her arms, and stood directly facing Johnny without any of the usual angles people used to soften their body language. She embodied confrontation.

"So, what, did someone Photoshop those pictures, then?" She said, her voice hard and her pace greatly accelerated. "I mean, fuck, Johnny, maybe it's a little late to deny this shit. Why don't you tell me..." How many were there? How long? Why them when he had her? What was wrong with her? "...What happened?" She growled.
Page 1 of 3 • 1, 2, 3


---
Permissions in this forum:
You
cannot
reply to topics in this forum