Champions & #1 contenders
Looking for a debut (Tag Match)
Sun Jan 14, 2018 10:29 pm by Person
I am looking for a debut for my new tag team:
Rulers of Divinity
Something to build them up before I start their main feud.
Comments: 0
Trying to get back into the saddle.
Sat Jan 13, 2018 8:11 pm by Deus001
Hi all. Deus here.
You may have noticed I am a bit quiet on the forums these days. My parents split up, I split up with my girlfriend and moved house. I am moving house again in February as well. 2017 was one slow motion punch to the dick for me and my balls are still numb to be honest.
However now that I have some semblance of normality I felt why not see if anyone wants to talk RP ideas, I have a long work week ahead but a clear weekend it seems. If you have any ideas you want to do send me …
[
Full reading
]
Comments: 3
Post Delays after Winter Storm
Sat Jan 06, 2018 4:38 pm by BrittanyW
Cause the best thing after coming back from holiday is for a bomb cyclone to hit where you are. -_-
So yeah, expect more delays of posts and stuff while I have to sort out problems from this shit.
Fuck my life.

Comments: 1
Standard match
Victory Condition: Pin, Submission, or KO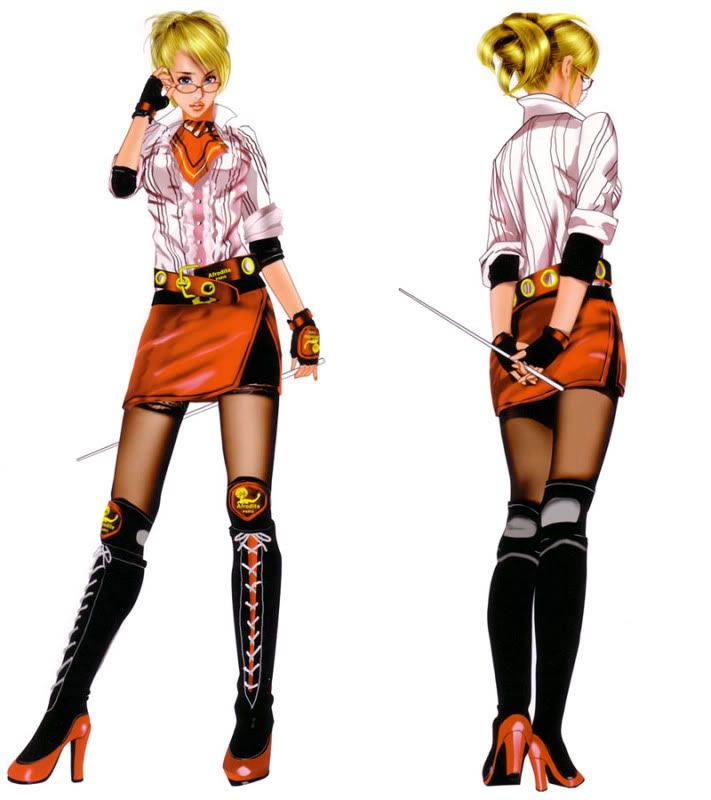 The audience in attendance at the AFW Arena began to cheer and applaud, as Miss Muriel Spencer made her entrance into the large, sold-out-as-usual arena. [url=http://www.youtube.com/watch?v=YHrXXTZCmhk:r6j868xo]Her usual theme music[/url:r6j868xo] rang out loud and clear over the arena's speakers, the crowd always pleased to see the attractive teacher in action. Out of the backstage and onto the entrance ramp Miss Spencer came, though it seemed that tonight she wasn't in as good a mood as the cheering fans seemed to be. The teacher's thoughts were a mess tonight, as she made her way down towards the ring, a mix of determination and disgust upon her face. She was dressed in her usual outfit, a cross between wrestling gear and a teacher's proper outfit, and in one hand she tightly gripped a microphone. It was obvious that Miss Spencer had something she wanted to say tonight.
When she reached the ring, the teacher slid under the ropes and quickly climbed back up to her feet, whirling around to face the arena entrance that she had just passed though. She wasted no time lifting her microphone up to her lips, her gaze fiery as she stared back up the ramp. With her free hand she motioned for her music to stop, and then began to speak, her voice sounding stern, almost angry.
"Miss Gabrielle Camille Garcia!" She called out nice and loudly, the crowd instantly starting to talk and whisper among themselves again. "I demand that you get out here right now! As your senior as both a wrestler and as a teacher, I think that you and I need to have a little discussion!" With those simple words, she lowered her microphone, reaching up again with her free hand to adjust her glasses. The crowd looked back and forth at each other, wondering what was going on. They recognized Miss Garcia's name, of course, the woman being the only other teacher in the company, but why was Miss Spencer calling her out?
It was a mystery that everyone in attendance hoped would soon be solved!
Last edited by 549 on Tue Apr 23, 2013 7:33 pm; edited 1 time in total
After Ms Spencer's performance, on the mic, that got the whole AFW arena buzzing with curiosity, the lights went down and then the music went up.
Gabrielle Garcia, the brunette Teacher, walked to the spotlights as her theme music, "Hot for Teacher", began to blast through the speakers. The curvy french-hispanic brunette let out a devilsh laugh as she walked through the ramp to the ring, climbing it up sensuously from the top rope and entering to meet up with the blonde teacher.
She had a mic up on her ample cleavage, and took it to speak through the amps and the whole arena to hear.
"You... demand... ME? Hahahaha, isn't fitting for a teacher like you to make poor jokes like that." Gabrielle then began to walk around the ring, talking to the people in the chairs:
"So, this woman thinks that she might have an ounce of authority over me?" Ms Garcia then turned to Muriel Spencer: "Before I listen to what you want, at first you should apologize. Say "Forgive me Ms Garcia!"... NOW!"
Last edited by 9563 on Mon Apr 29, 2013 2:49 am; edited 1 time in total
Miss Spencer frowned, as Miss Garcia headed down to the ring and climbed in. Simply from the first appearance of the woman into the arena, she didn't like her. Her slutty, overly showy outfit. The sensual motions of her body as she headed down to the ring and climbed over the ropes. Everything about the brunette left a bad taste in Spencer's mouth.

She listened to Garcia's words, watching her as she paraded around the ring. When the darker-haired teacher finally stopped, turning to her, the blonde lifted her microphone back to her lips, pointing at Garcia with her free hand. "First off!" She shouted angrily towards her. "I will never forgive a woman like you!" She glared at Miss Garcia, staring directly into the woman's eyes. "You call yourself a teacher? I've seen your matches, miss! You're no teacher! You only wear that outfit as a gimmick!"

She stepped towards Garcia then, a single, angry step. "You are nothing more than a oversexed predator, trying to find easy prey within the ring! That outfit you wear? It's...it's....downright slutty! You should be ashamed to wear something like that out here!" She took another step forward, seeming obviously flustered by the woman. "You bring disgrace to all of us who not only call ourselves teachers, but call ourselves wrestlers!"

Taking a moment to catch her breath, Spencer tried to calm down a little before continuing. "Now, I would like to hear an apology from you for your actions! Say it, and perhaps I'll let you off easy tonight!"
Ms Garcia could only smile and find the blonde funny. The way she spoke, totally arrogant, yes. If only that, Ms Garcia would have respected Ms Spencer. But Muriel was not just proud, unfortunately. She was totally naive.

"Come on. Are you a nun? Making that morality speech in an erotic wrestling league! You're the one that can't be a teacher! You're too silly for that."

Walking up to Muriel, Gabrielle dropped the mic and then talked face-to-face:

"You are just intimidated. By me. Intimidated, and jealous, that I'm sexually strong. I don't need to cover up my unconfidence with that morality facade."

Then Gabrielle suddenly claws at Ms Spencer's shirt, unbuttoning and shouting:

"I'll show you that this morality of yours is of no use inside this ring!"
Miss Spencer raised an eyebrow at Ms. Garcia, watching her curiously as the woman stepped forward. Her? Intimidated? Perhaps Ms. Garcia was even more delusional than Miss Spencer thought!

The blonde teacher dropped her own mic, staring hard into Gabrielle's eyes as the darker haired teacher approached her, stepping closer to her. After she stopped speaking, Muriel spoke up, her voice soft. "I would never, ever be intimidated by a common, two-bit whore such as yourself, miss..." She replied back, standing proudly before her opponent...

...but then, Gabrielle's hands came up, grabbing and ripping at Miss Spencer's blouse. Within seconds, it was ripped open, revealing a lacy, fancily-designed black bra underneath, holding each of Muriel's rather impressive breasts in a snug, tight manner. With a shocked look on her face, the blonde shoved Ms. Garcia away from herself, a quick blush rushing over her cheeks. The crowd began to jeer and cheer for Ms. Garcia's actions, Miss Spencer quickly raising her hands to cover herself. After but a brief moment though, she realized how vulnerable such a pose would leave her. She lowered her hands again and took a quick step towards Gabrielle.

"You will pay for this!" She practically screeched at the woman, angrily raising her hand in a hard slap, aimed straight for her opponent's cheek, as the bell finally rang to start the match off!
Ms Garcia delighted herself at how embarassed she made Ms Spencer be. She was eager to see how long will the blond Teacher hold up her morals in the AFW ring that night. Her opponent, so cutely embarassing herself, would sure look a lot cutter screaming her submission in one of Ms Garcia's humiliating holds.

As Muriel protected her partial nudity by covering her hands, Ms Garcia genuinely laughed at her. But, when Muriel raised her hand, the brunette let out a satisfied moan, as she held Ms Spencer's hand midway of reaching her face.

"That's more like it... now you're behaving just how an imposing teacher should!" And then shrugged off her hand.

Following up, Ms Garcia closed in, attempting to hold Muriel's waist in a bearhug before taking the blonde teacher down to the ring floor with her, in a take-down to start things rough for that naive blonde!
Miss Spencer was clearly in shock, as Ms. Garcia blocked her slap. She stood there a moment in amazement, her eyes wide as she stared at the dark-haired teacher. The next thing she knew, Garcia had shoved her arm aside, lunging in and wrapping her arms around the Canadian's waist. For a brief moment, Spencer was hauled off her feet and into a bearhug, squirming in the grasp of her opponent. Before she could try and fight back though, Gabrielle dropped forward, slamming Muriel onto her back on the mat.

"Guh!" cried out Miss Spencer, shuddering as her fellow teacher dropped down onto her. For the moment, it looked like she was stuck, but most of the teacher's opponents had learned fast to never think that Muriel didn't have something up her sleeve...
Last edited by 549 on Sun Jun 30, 2013 3:23 am; edited 1 time in total
---
Permissions in this forum:
You
cannot
reply to topics in this forum