Champions & #1 contenders
Serious apologies to everyone....
Mon Mar 19, 2018 1:59 am by Cy_Man
To those who I RP with, I just want to say that I am terribly sorry for all my delays that I constantly do. I just have been SO unbelievably busy as of late that I hardly have any free time to be able to attempt to make posts to our threads. I really needed to get his off my chest badly, and it makes me feel like a complete piece of shit for doing this all the time. If you don't want to RP with me, I completely understand, there should be no reason or excuse for me to have to keep you waiting …
[
Full reading
]
Comments: 1
Explanations and Apologies
Sun Mar 18, 2018 10:02 pm by acuya
Okay, so.
As some of you may have noticed, the Entropy Title Match from last year's Summer Splash has come to an abrupt conclusion.
The reason for this is because my match with Lies was taking too long, and with the next Summer Splash coming up, the Entropy Belt needed to be put in play for this year.
I won't get into the specifics of WHY that happened, suffice to say it ultimately comes down to my fault, I think. For those who haven't been here long, back in the day, I had a problem with …
[
Full reading
]
Comments: 1
A match for Takeichi
Mon Mar 12, 2018 7:31 am by GrandAkumaShogun
Since both Imai and Takeshi are currently involved in matches I was wondering if anyone is interested in taking on my first wrestler I made for here, Takeichi Mori. His profile says he's a jobber but I intend to change that and hoping a match can help with that. Anyone interested please get in touch with me on here in a pm.
Comments: 1

Name: Riko
Age: 18
Personality: Playful and easy going when her tendencies aren't acting up. Easily a hypocrite who says things she doesn't like or won't do, but when she stands to gain, she would easily act otherwise. Due to upbringing, she has developed several tendencies that are very unusual. One moment she can become a sadist, and the next she can become a masochist. Often it is the latter. Her reasons for entering the AFW are mostly due to her tendencies.
Apperance:
[url=http://media.photobucket.com/user/mariyashidou/media/Anime/Hidan%20no%20Aria/215055.jpg.html:2hfqzhmz]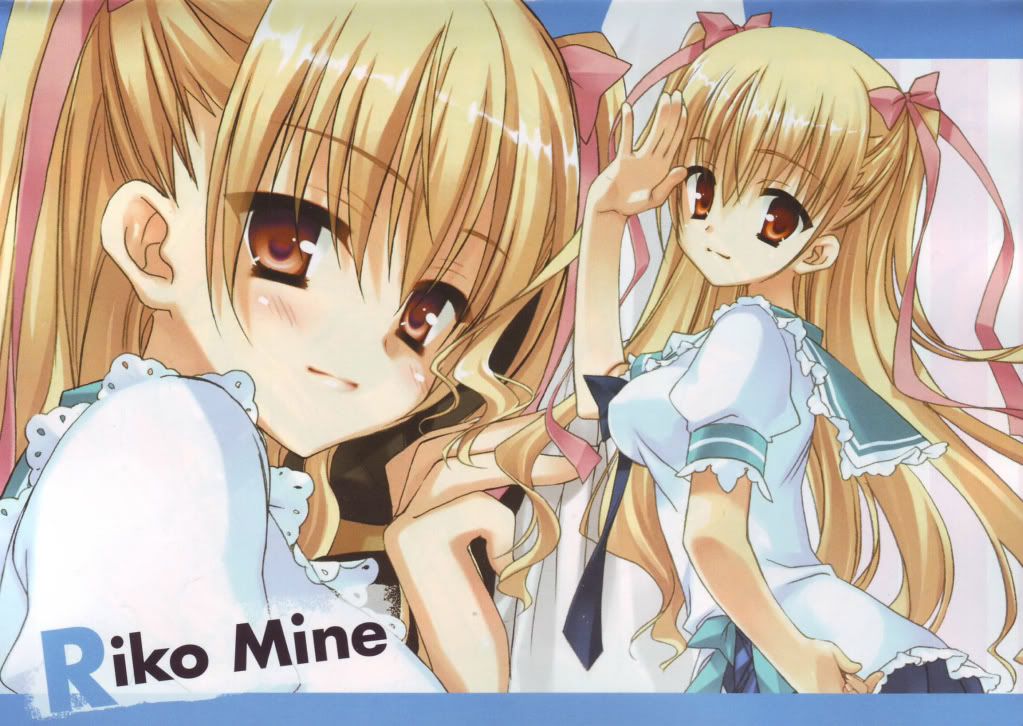 [/url:2hfqzhmz]
History: Riko never knew who her original parents was from the start. She was raised by supposedly her cousins. They however were anything but kind. They merely took her in so that she would be their slave and work for nothing. Her uncle and cousin were horrible who abused her horribly, both physically, and mentally. They would often strip her and subject her to many tortures like physical bondange, or stripping of her clothing before whipping her.
Eventually after time passed, she started to get more used to their cruel treatment, and to an extend began to enjoy it.
One day however, they made a simple mistake, and that was not noticing several cracks in the walls of their home, it allowed the sound of their actions to pass through the walls. It caught the attention of several passerby's and as time passed, more people began to grow worry. It happened till one day someone called the police in fear.
A search revealed to the world what kind of people they were, and not long after, Riko's cousins were arrested, and she was sent to a boarding home.
However by now, her masochistic personality had already surfaced, and it ate away at her, preventing her from enjoying a daily life. Knowing that she needed to feel pain, she signed up for AFW.
During the training, she realized how fun it was to bully the other girls, and her sadistic side started to show itself.
Now after going through the training courses, she feels ready to tackle the AFW to fulfill her personal pleasures.
Signature moves:
Quick sleep: A Stunner to Sleeperhold combo.
Finisher moves:
Rock-a-bye-babi: When an opponent is lying face down on the ground. She would kneel down by her head and pull them up by their hair and press it against the side of her breasts for a breast smoother to choke them. While at the same time, she would start throwing punches over and over again into their stomach, until they pass out.
Dig Deep: She knees down, pressing her crotch onto her opponent's face, while at the same time she grabs their legs and lifts it up into the air. She than crosses them over to form an X shape. During this time, she starts moaning as she starts to throw her body about left and right as if doing a strip dance while pulling her oppnent's legs apart. The thing about this move is that the opponent's face is being smoother by her crotch the whole time, making it near impossible to submit.
Last edited by 1169 on Sun Apr 14, 2013 5:19 am; edited 1 time in total



Posts

: 2990


Join date

: 2010-10-14





Similar topics
---
Permissions in this forum:
You
cannot
reply to topics in this forum