Who is online?
In total there are
32
users online :: 5 Registered, 1 Hidden and 26 Guests :: 2 Bots
FlameofHope
,
Harrier
,
Kamoi
,
LunarWolf
,
Nelv
Most users ever online was
390
on Tue Jan 02, 2018 2:02 pm
Champions & #1 contenders
Looking for a debut (Tag Match)
Sun Jan 14, 2018 10:29 pm by Person
I am looking for a debut for my new tag team:
Rulers of Divinity
Something to build them up before I start their main feud.
Comments: 0
Trying to get back into the saddle.
Sat Jan 13, 2018 8:11 pm by Deus001
Hi all. Deus here.
You may have noticed I am a bit quiet on the forums these days. My parents split up, I split up with my girlfriend and moved house. I am moving house again in February as well. 2017 was one slow motion punch to the dick for me and my balls are still numb to be honest.
However now that I have some semblance of normality I felt why not see if anyone wants to talk RP ideas, I have a long work week ahead but a clear weekend it seems. If you have any ideas you want to do send me …
[
Full reading
]
Comments: 3
Post Delays after Winter Storm
Sat Jan 06, 2018 4:38 pm by BrittanyW
Cause the best thing after coming back from holiday is for a bomb cyclone to hit where you are. -_-
So yeah, expect more delays of posts and stuff while I have to sort out problems from this shit.
Fuck my life.

Comments: 1
Page 1 of 2 • 1, 2

[align=center:148pekxz]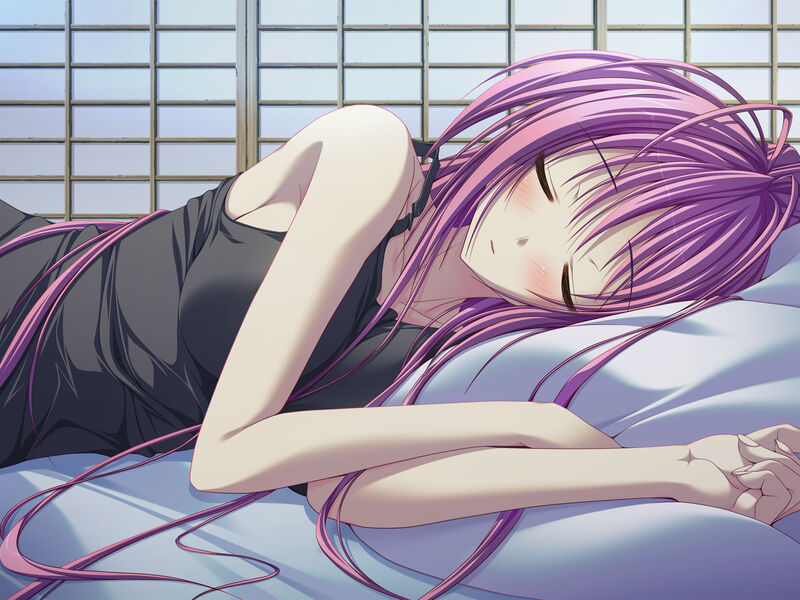 [/align:148pekxz]
It wasn't until Rei opened her eyes that she realized what had happened to her. She looked up at the unfamiliar ceiling and out the hospital window. She turned the other to find the room divided in half by a curtain.
"I get the window and the TV... awesome~..." Rei said to herself as she tried to at least sound happy but, failed to do so.
The girl sat up from her bed as she looked down at her self. She wore black tank top and a pair of red short shorts. She wasn't wearing a bra but she was wearing a new pair of panties. Rei picked up a strand of her hair and realized that her hair was losing it's purple color, she needed to make a mental note to dye it again once she got home. Turning her head, she picked up a note from a dresser as well as an apple which had been left for her by Hikaru. Upon reviewing the letter, she took a bite of the apple and lay back in her bed curling up in the bed sheets reflecting on her loss. It was a tough one to take especially after how Heather made her cry before she put her out of her misery. However, Rei knowingly deserved it. Sitting up, Rei hissed as she quickly realized how stiff her body felt but this wasn't her first time feeling this way. It wasn't long before a nurse walked in and opened the curtain to inform Rei about her status. When the nurse moved away, she could see Heather to the bed next to her. She starred at her for a while before retreating under her blanket shyly rolling herself into a Rei Tomiwaza Sushi Roll. She peaked her head out of the blanket to peer out at Heather wondering if she saw her.
Spoiler:
Heather let out a long sigh as she lie down on the hospital bed. Her body was aching like something else as she went through the motions with the nurse. She was quite happy about her win, but the sight of Rei in the closing seconds ofthe match just stuck in her head. She would shake her head a bit, lying back on the pillow as she would twist and turn a bit.
She wore a long blue silk nightgown, wearing similar to Rei underneath, just her panties, as she relaxed. She wasn't in for anything serious, but she was certainly sore all over, just wanting to lie down and rest for as long as she possibly could. It was then that she looked over at Rei, seeing her peek her head out the blanket, causing Heather to shake herhead a bit.
"Hey...I won." Heather let out, trying to lighten things up a bit and take this time to do exactly what Rei did to her last time they fought.
"I know..." Rei said smiling back as she peeked through her blankets as she unrolled herself. "You don't have to remind me... bitch~!"

Rei grinned taking all the negativity out of the word before throwing her pillow at Heather playfully. She would get up and walked on the cold tile floor as she walked barefoot before sitting at Heather's bedside. Her legs facing outward as she swung her legs back and fourth. Rei looked at Heather with a smile but there was a tint of red she couldn't hide from her cheeks no matter how hard she tried. The Cosplay Fighter would then lean back and lay on her back onto Heather's legs as she looked up.

"I can't believe I lost like that..." Rei admitted looking at the ceiling. "You really did a number on me, I really don't know how I'm going to get you back after that. Not only that I have to be....your...."

The girl flushed as she remembered the penalty for losing.

"...any chance you're gonna let me off on the whole maid thing?" Rei asked playfully very well knowing the answer.
Heather laughed out as Rei tossed her pillow at her. She grinned wide at the girl as she got off her bed and came over to her's sitting at her bedside. Heather let out another long sigh, still lying back as she looked up at the ceiling before back over to Rei. Feeling her lay back onto her legs, she smiled a bit and followed Rei's glance back up to the ceiling.

"Well..didn't want to ruin my streak in the cell, you know?" Heather let out before she would hear Rei's playful question, causing her to snicker out as she grinned. "No chance in hell. You're gonna be my maid for an entiire week. I can't wait till these three days pass."
Rei couldn't help but laugh at Heather's answer before she sat up and stretched herself out.

"Hehe... figured as much..." Rei said as she crawled and lay down beside her lying on her side. "I will say this though although I hate the fact I'll be yours... I can't wait for the 3 days to pass either. We get to spend an entire week together... I think I'll like that. Meanwhile though, I'll enjoy my freedom."

Her tone was altered to put extra emphasis on the word freedom as the mood began to change. The girl would grin as she would mount Heather's stomach and pin Heather's arms to her bed as she held her down in a dominant position. A smirk would form on her lips as she wanted to look down at Heather and see her disdain. Her eyes looked at her with devious intent despite the fact her bangs covered her eyes. She would lean in and press her tongue against Heather's neck as she ran it at an agonizingly slow place up the side of Heather's face.

"I may be yours in 3 days time but during these 3 days, you're going to be mine~" Rei said darkly whispering into Heather's ear.

It seemed the Cosplay fighter had a lot of spite for Heather after losing to her in such a manner.
"Well..that's good at least. Sit back and enjoy the week that you have as my property. I won't go TOO hard on you." Heather let out, sighing out and grinning, not really noticing the emphasis that Rei gave on when she spoke of enjoying her freedom.

Soon though, she watched as Rei would suddenly mount her stomach, pinning her arms to the bed, holding her down like she did. "Wh-what the hell?? Wh-what are you doing!?" Heather let out as her face turned a deep red, shivering and shuddering as she would feel Rei press her tongue against her neck before very slowly inching it up her face.

"Wh-what?? n-no that isn't fair!" Heather let out, struggling as she did, but each time she struggled hard, her muscles would ache out in pain, causing her to lie flat under Rei.
"Mhhhh..." Rei grinned as she laced Heather's fingers with her as she lay on top of her enjoying her current position.

Heather's words was like adding fuel to the flame, she grinned and pressed her lips against Heather's to shut her up before forcing her tongue into her mouth. Squeezing the girl's hands, she kissed her hungrily and roughly as she moaned into her mouth sending vibrations into Heather's mouth. Rei eventually broke the kiss before she brushed her lips against Heather's.

" Don't worry....I won't go TOO hard on you." Rei grinned before she slowly began crawling up towards Heather's head menacingly. Bringing her crotch closer and closer to Heather's face. Rei licked her lips seductively before she would lift her hips up and began teasing Heather by lightly brushing her crotch against the other girl's mouth and nose.
"Guh...R-reii! You little---Mmnh!!" Heather went to protest some more before Rei would cut her off with that kiss, causing her eyes to widen and her face to turn a deep red. Her heart raced as she tried to struggle a bit, her body aching each time she tried to fight against the girl, making it even more difficult than it would normally be.

As Rei broke the kiss, Heather let out a a deep breath, staring up at her before hearing those words repeated back to her. "..Very funny." Heather let out before Rei started crawling up her, lifting her hips and brushing her crotch lightly against her mouth and nose, Heather feeling it's warmth and getting her scent as she blushed deeper t han before. "N-no! Rei! D-don't even!!"
Rei grinned when Heather offered some words of protest before she cut her off with her lips. Indulging herself in the kiss, Rei ignored the aching of her wounds she suffered from their wounds. Sh was pretty sure she was hurt more than Heather but, Rei managed to get on top. She smiled and chuckled lightly at Heather's words again, Rei found they simply provoked her more rather than deter her from doing what she wanted with her. With her arms pinned down with her knees, Rei smirked as sh teased heather with her crotch menacingly.

"What are you gonna do Heather?" Rei asked with a challenging tone, "Hmm? After what you did to me in our match, you think I'm kind enough not to hold any kind of grudge? You maybe my friend Heather but, you are also my rival. I won't be humiliated by you in the ring like that again. Next time, I swear I'll humiliate you like no one else ever could. Don't worry though Heather I'll really take it easy on you... Honest..."


Rei would sit back on Heather's chest and caress her cheek smiling at her pleasantly."....Not~" She grinned before suddenly pressing her crotch against her mouth and nose. Lacing her fingers behind Heather's head, she'd pull her into her crotch.
"Guh.." Heather bit her lip as she heard Rei's words. They made complete sense, why would she not hold a little grudge after what went down in the ring during their Cell match, Heather knew that she definitely would. With each of Rei's words, Heather grew more and more nervous, thinking that she was in for quite the night before she heard Rei's last words.

"..Wha?" Heather let out in surprise, blinking her eyes a couple times as she did. She watched Rei sit back on her chest, and caress her cheek with that smile. "R-Really??" She let out, quite a bit relieved before she heard that one word, causing her eyes to widen before the girl suddenly pressed her crotch against her mouth and nose, forcing her face into her crotch. "Mmmph!!!!" Heather struggled underneath Rei, writhing around as she did in a slight panic as her face lit up a complete red in embarrassment.
Page 1 of 2 • 1, 2


Similar topics
---
Permissions in this forum:
You
cannot
reply to topics in this forum