Who is online?
In total there are
23
users online :: 4 Registered, 1 Hidden and 18 Guests :: 2 Bots
Berial
,
Daaharu
,
Mystery Dragon
,
TiefBlau
Most users ever online was
390
on Tue Jan 02, 2018 2:02 pm
Champions & #1 contenders
Match for Takeichi
Tue Jun 12, 2018 6:13 am by GrandAkumaShogun
So with my other two guys having their own matches I figure I should do something with my first character on here, Takeichi Mori. If anyone is interested feel free to post here or get in touch through a pm so we can plan it out. I can either have Takeichi remain a jobber or begin to work him towards being a more serious competitor.
Comments: 1
Kawaii Opportunities
Sun Jun 17, 2018 3:04 pm by Daaharu
Hey, guys!
With the kawaii title match at Avalanche taking on an interesting wrinkle with the interruption by the Brat Pack, we are moving forward with the overall kawaii storyline, and at this point I'd just like to take stock of what kawaiis are out there that are interested in participating in a cohesive storyline.
Can't make any promises about titles or what exactly each girl's given role would be. We can talk a little more about the specifics of where the story is going soon, but I …
[
Full reading
]
Comments: 2
Match or RP?
Wed Jun 13, 2018 3:48 pm by Lotuswarrior
I'm just looking to do something while I wait for match replies. Really want to get some characters cemented a bit with a rival or some interactions with other characters here.
If anyone wants to do something hit me up.
Comments: 0
Page 1 of 4 • 1, 2, 3, 4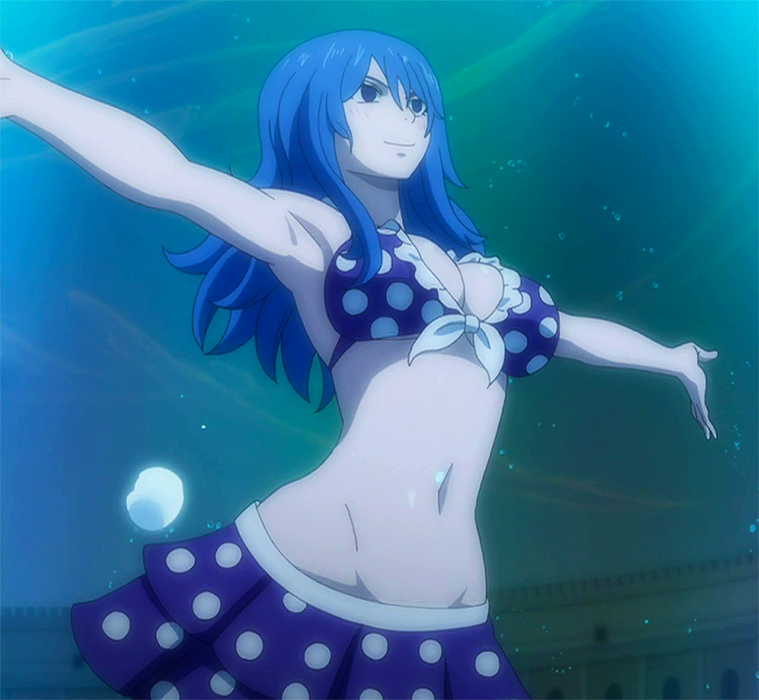 Who would have thought so much could come out of some little list put out by someone she didn't even know, one which supposedly listed and ranked the AFW's top ten sexiest women. She might not have given it much attention at all though, only this list placed her all the way up at number three and considering only the legendary Belinda and the list maker's girlfriend were above her Natasha considered herself to truly be at the top of the list, even if her opponent for tonight didn't agree with her number on the list.
Natasha Loclear strolled down the AFW hallways dressed only in a skimpy blue bikini as she made her way to the private room where her match awaited, a truly delicious sounding match that she and miss number six Erica had come up with together to solve their little debate, involving jello, whipped cream, and cherries of course. Finding the right room number Natasha opened the door and slipped inside, finding the inflated pool of jello already set up and ready for the two women to get inside.
Natasha took the free moment as she waited for Erica to arrive to walk around the pool, dipping her hand into the jello in order to get a quick taste, finding it to be strawberry flavor.
Last edited by 10067 on Sun Mar 10, 2013 7:06 am; edited 1 time in total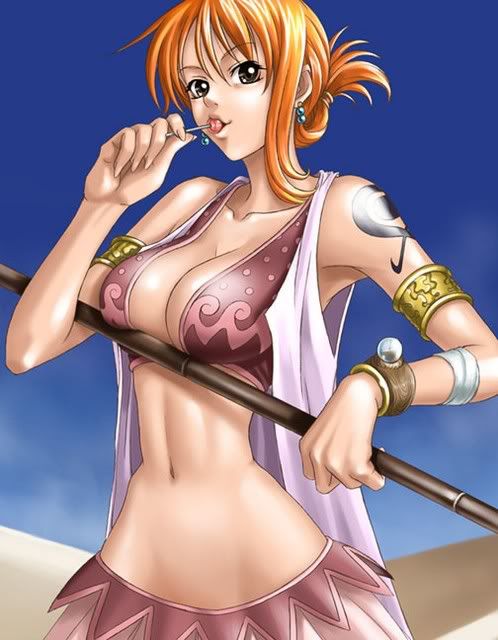 Natasha wouldn't have to wait long for her opponent to arrive. As Natasha took a taste from the jello pool Erica walked in behind her and smiled "So, i hope your ready to be demoted to number six as i take your spot." Erica said skipping the formalities and just out right saying why she was here. "It is going to be fun hearing you say how much more sexy i am than you." Erica said as she moved closer to Natasha "I just hope your ready to lose to me." Erica said with a smile as she would reach forward and push Natasha hoping to get her to fall into the jello.
"Oh right, ding ding." Erica would say mimicking the opening bell as she would follow Natasha into the pool as it seemed like Erica wasn't wasting any time to try and prove that she is the sexiest person in the AFW.

_________________
Characters

The Den
Natasha closed her eyes as she sucked gently upon her jello soaked fingers, savoring the deliciously sweet taste of the desert she would soon be bathed in when she taught Erica where she belonged,and that was beneath her, both on the list and in the bedroom. Hearing the door open she simply smiled and remained kneeling down beside the pool, turning her head just enough so that she could see the orange haired woman approaching from behind. Erica was all business it seemed, then again with the type of match they were about to have Erica would be in for more pleasure than she could handle.

"Oh Erica, I wouldn't have thought you'd be so eager to lose to me, though I suppose someone like you loves to lose to women sexier than you are." Natasha replied before rising up to her feet and turning around to face her buxom opponent, her breasts brushing against the underside of Erica's own ample pair as she did so. "So if you win you get my spot? What do I get when I confirm why I am number three and you are only number six." She said with a laugh before Erica gave her a hard push, Natasha stumbling backwards trying to catch her balance while Erica signaled the start of the match, but before she would fall Natasha would reach out to grab the girl's arm.

"You're coming too!" Natasha shouted at Erica in delight as she tried pulling the fiery woman along for the ride, twisting her body as she fell in order to get Erica underneath her, chest to chest, as the pair fell into the jello.
Erica smiled as she pushed Natasha into the jello "The only place you belong is beneath me saying how sexy i am." Erica said before yelping as Natasha grabbed her and pulled her down into the jello. Erica wasn't in the position she wanted to start the match in but being pinned beneath Natasha wasn't a bad position in Erica's mind. "If you win i'll let you do whatever you want to me without any resistance." Erica said before trying to roll the two of them over so that she was onto.

"But that is not going to happen as i'm going to make you mine." Erica would say before leaning down to try and plant a kiss on the girls lips while her hands began to grab at Natasha's breasts to squeeze them.

_________________
Characters

The Den
Natasha let out a loud bout of giggling as she turned the tables around on her far too confident opponent, the jello splashing all over them both as they tumbled down into the pool to start the match. She couldn't help but purr softly as their bodies were pressed together in the sexiest manner possible, their lips but an inch apart as she stared down into the orange haired woman's beautiful eyes, her hands flat on the mat beside the woman's head. She then let out a thrilled gasp as Erica rolled them over once again, leaving Natasha flat on her back with the sexy Erica weighing down on her, grinning even now as this was just getting good.

"Let me have my way with you? As if you would resist me win or lose, no I will have to come up with a better prize for when I make you admit how you truly feel about how much sexier I am than you!" Natasha said before leaning up to meet Erica for a kiss, turning her head to the side to press their lips as tightly together as she could while her tongue slipped just enough into the woman's mouth to tease Erica's tongue, hoping she would take the bait and push the invading tongue back into Natasha's mouth. Moaning into the girl's mouth as she felt her breasts squeezed, delighting in how the jello added to the sensation, she would slide her fingers down to Erica's mounds, circling the woman's nipples with her fingertips in a teasing motion.
Erica smiled down at Natasha as she pinned the girl beneath her "Well whatever you think up, it is never going to happen. I am going to win this fight and make you say how much sexier i am than you." Erica said before kissing Natasha and immediately trying to shove her tongue into Natasha's mouth. Erica wasn't going to lose this fight as she knew that she was sexier than everyone on that list and her tongue wrestled with Natasha's to try and prove it.

While their tongues dueled Erica would continue to massage Natasha's breasts even as she felt her opponents hands begin to do the same causing Erica to moan into Natasha's mouth. However, Erica wasn't going to just let that happen so she decided to up the ante a bit by rubbing her thigh against Natasha's crotch to try and get the girl as aroused as possible.

_________________
Characters

The Den
Natasha's eyes opened wide in surprise as the girl took her bait, feeling her tongue being pushed back into her own mouth by Erica's own slippery tongue. But this was exactly what she had wanted to happen and would quickly tighten her lips around the girl's tongue, trapping it inside her mouth while she sucked upon the lewd muscle, her own tongue sliding along Erica's to massage it. Staring up into Erica's eyes with a look of amusement in her own big blue eyes Natasha would go so far as to grind her covered sex against the leg of the woman.

Erica's hands felt rather nice squeezing her breasts but the orange haired woman clearly didn't know what to do with such perfect breasts as Natasha had, the blue haired woman however knew how to treat the lovely mounds that Erica possessed. In order to punish Erica for rubbing her crotch so soon into the match Natasha would suddenly take the woman's nipples in between two fingers from each hand, her other fingers digging deep into Erica's soft mounds for a true tit massage.
Erica was caught by surprise as her tongue was trapped in Natasha's mouth. Erica didn't really mind that Natasha took control in the tongue duel as she still had the advantage in the ring as she was still on top with both of Natasha's breasts in her hands. Erica really started to squeeze and knead Natasha's breasts to try and get the girl under her control even as she felt her opponent grab her nipples and squeeze her breasts in return.

Erica couldn't help but let out another moan as Natasha was being quite rough with her breasts but Erica wasn't going to let that slide as she tried to reposition one of her hands so that it could grab some jello and stuff it into Natasha's bottoms before resuming the rubbing of her thigh on Natasha's sex.

_________________
Characters

The Den
Natasha sucked happily upon the girl's tongue now that she had total control over it, not even bothering to do much more than what she was with it at that moment as even if Erica thought she was in control Natasha was enjoying herself just fine. She rolled the girl's nipples between her jello covered fingers, squeezing just as hard with her other fingers as Erica was doing to her own tits, not giving any ground in their little duel. She would release the woman's tongue the moment she felt her hand, complete with a handful of jello, force its way underneath her bikini bottom, earning a rather loud moan from the french woman.

But with only one hand on her breasts now Natasha saw an opening, pulling down hard upon Erica's mounds to slide her body upward so that her breasts were directly beneath Erica's face, her legs reaching up to wrap around the woman's midsection in a scissor hold. Natasha would use one arm to try and keep Erica's face smothered against her tits, the other however would slide down the girl's back to grab onto the top of her panties, looking to give them a sharp tug upward in order to rub the fabric firmly against Erica's sex.
Erica felt like she had finally got the upper hand over Natasha but that was when her opponent decided to shift herself forward and pull Erica's face into her breasts. Erica immediately began to squirm and wiggle against Natasha as she did not like the idea of begin smothered by Natasha's mounds. Erica quickly brought her hands up to Natasha's chest to push against the orbs of her opponent to try to free her head but her struggles momentarily ceased when she felt her own bottoms wedge themselves against her crotch.

Erica knew she had to turn this around so she decided to go for the gold by moving her hands down to Natasha's crotch and try to push her fingers into the girls sex so that the jello, Natasha's bottoms, and her fingers would move into Natasha's sex while her tongue would lick at the jello covered breasts of Natasha.

_________________
Characters

The Den
Page 1 of 4 • 1, 2, 3, 4



Similar topics
---
Permissions in this forum:
You
cannot
reply to topics in this forum