Who is online?
In total there are
46
users online :: 11 Registered, 0 Hidden and 35 Guests :: 1 Bot
CybeastGregarX
,
Daaharu
,
Harrier
,
LunarWolf
,
Mystery Dragon
,
Oathkeeper
,
Old_Man_Tai
,
Person
,
RadiantKarna332
,
snappleR
,
Winner3
Most users ever online was
155
on Sun Oct 09, 2016 8:33 am
Champions & #1 contenders
Active Kawaiis
Sat Jun 24, 2017 1:25 am by Daaharu
Hey, guys. I'm hoping to get a sense from everyone of where the active kawaii girls are at. No guarantees or anything, but I am looking to figure out who is out there consistently making matches because we are looking to inject some new blood into the kawaii title scene, and I don't want to have tunnel vision on just the players and characters I know.
So, if you've got a kawaii girl who's had at least one match and is currently active, can you let me know either here or via PM or IM? This …
[
Full reading
]
Comments: 0
Just so y'all know
Thu Jun 22, 2017 3:27 am by LtLukas
I am going to a wedding, and will be traveling for the next few days. Sadly, I will not be able to post. But do not worry, I shall return. Sorry to all the people I am delaying.
Comments: 0
Not dead! Sorry!
Wed Jun 21, 2017 5:02 am by veritech892
Sorry for the recent slowed responses and disappearing act! Life, work, all that stuff, kind of got the jump on me! I'm back now though, promise - or I really hope I'm back now at least. I'll be replying to all the threads I have now, and hopefully I'll be around more now that things seem to (hopefully) be slowing down a bit.
Comments: 0
It was late tonight for Friction's show but it was primed and ready for a slobberknocking main event tonight on Tokyo. Kelly was prepared and she wanted Brittany's blood on her hands tonight. Vengeance would be her's. Making her way from backstage towards the entrance area, Kelly Conway entered the arena while I Stand Alone by Godsmack played behind her. She didn't bother with pyro or making a grand entrance. Her demeanor was cold and business-like, ready to fight.

Making her way into the ring, Kelly grabbed a nearby mic from a staff member and began to speak towards the stage.

"BRITTANY THE FUCKING VIPER LUUVE! Sometime ago you hurt someone I genuinely care about, making her bleed so heavily It was sick to watch. And I'll admit I've been lazy, deciding to spend my time with that person instead of kicking your ass because the holidays are actually dear to me... And you know... I would have kicked your ugly, plastic surgery ass sooner until I saw your new outfit." Kelly spoke into the mic with great intensity and stern seriously that suddenly faded into... Laughter?

"-BWAHAHAHA! OHMYGAH! WHAT THE FUCK KIND OF WRESTLING ATTIRE IS THAT!? YOU LOOK SOOO HAAAAAAA.... YOU LOOK SO... *Wheeze* SO RETARDED! HAHAHA!" Kelly bellowed with laughter, wiping a tear from her eye as she did this. "Jokes aside on your ridiculous anime convention uniform that im sure every 13 year old is jacking off to...I'll make this short and simple. Me, You, NOW, IN THIS RING, No Weapons, No Count Outs... First one to bleed loses...ALRIGHT!? WHAT DO YOU SAY FORMER SHIT CHAMPION!? FIGHT ME! FIGHT ME NOW! I WANT YOUR FUCKING BLOOD!" Kelly yelled into her mic as she awaited the arrival of Brittany to accept her First Blood Challenge.
Last edited by 621 on Thu Jan 31, 2013 7:05 am; edited 2 times in total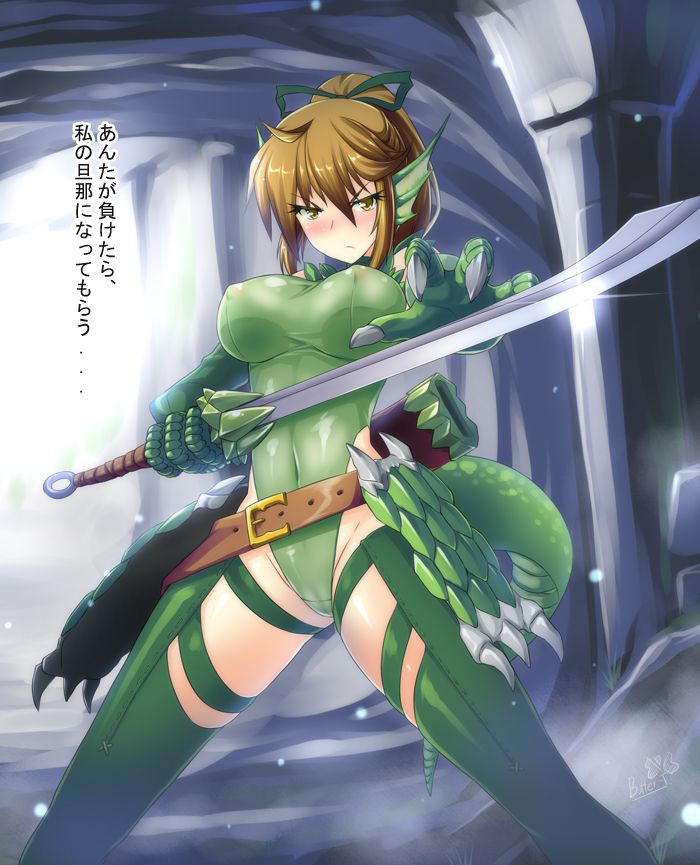 It didn't take long for [url=http://www.youtube.com/watch?v=nO-cpWpzxVA:2xzm4852]music[/url:2xzm4852] to begin playing over the loudspeakers and soon Brittany would enter the arena "Who the fuck are you again?" Brittany asked as she held a mic to her lips "Oh thats right your a nobody." Brittany said as she was being booed by the entire audience. Brittany then looked at down at the ring and had a laugh herself "Well i guess a bitch like you needs to be taught some respect."
Brittany then began to walk down to the ring and she began to remove some of her costume leaving her only in the skin tight green suit. Brittany then quickly jumped into the ring while making sure that Kelly didn't attack her. "So, are you ready to bleed bitch." Brittany said as she just smirked at Kelly and flipped her off "I'm going to make you bleed worse than that crazy bitch i beat half to death not too long ago."
Last edited by 407 on Mon Feb 04, 2013 7:56 am; edited 1 time in total

_________________
Characters

The Den



Posts

: 8274


Join date

: 2009-03-02



Kelly scowled down at the ramp as she heard Brittany's music begin to play, the blonde's fists began to clinch tightly as she saw the women who hurt Chesna make her way from the entrance stage. It wouldn't even be long before Brittany decided she had to open up her big mouth to taunt the ghoul. "Kelly 'The Ghoul' Co-!" Kelly shouted into her mic instantly before being cutoff by Brittany's taunting words that made Kelly's eyes narrow, gritting her teeth and growling towards her foe. "Oh I'll fucking show YOU who's the nobody!!" Kelly growled through her teeth.

"To hell with you to teach me ANYTHING! You're going to reap what you sow you fucking cunt!" Kelly snapped back at Brittany while backing away to press herself against the ropes, she was gonna be ready all right, waiting as Brittany removed some of her costume, glaring at her the whole time.

Kelly stared at Brittany, unphased as she was flipped on, just scowling at the girl. "Maybe sometime next week." Kelly replied bluntly. "THAT CRAZY BITCH, just happens to be someone who helped me regain my senses and stopped me from waging a foolish crusade... I hated someone else for dumb reason but YOU... OH YOU! I fucking hate your guts. The sheer sight of you makes my stomach churn and then my sight just turns red. I see how everyone boos you, some even fearing you, you even had a title. I'm not going to lie, part of me envies you... Or did... I honestly don't think I can envy the pathetic... And that's what everyone is about to see... How pathetic you really are when I paint the mat red the blood from your forehead." Kelly muttered with a confident grin.

"I had fun hitting your bitch too."
Brittany just stood in front of Kelly looking completely disinterested "Blah, Blah, Blah, look at me, i am a giant blonde bitch who can't stop whoring herself on the street corner." Brittany said as she completely disregarded what Kelly was saying "Well, everyone is envious of me bitch." Brittany said as she looked at Kelly "OH, and the on;y person who is going to bleed tonight is you, you fucking bitch."

Brittany then tossed the mic at Kelly and flipped the girl off "Now come on bitch or are you too afraid to fight me here and now?" Brittany said as she crouched into a fighting stance as she waited to hear Kelly's obvious response.

_________________
Characters

The Den



Posts

: 8274


Join date

: 2009-03-02



"OH FUCK YOU!" Kelly yelled out angrily as she stomped her foot on the mat and threw down her mic in a tiny tantrum following Brittany's unimpressed response to her speech that she had readied before hand and wanted to use to intimidate her foe but didn't even affect her at all.

"GRAAAA! MUST YOU END EVERY SENTENCE WITH BITCH!? IS THAT THE ONLY CURSE WORD YOU KNOW, YOU FUCKING RETARD!!?!?" Kelly complained while she stomped on the canvas angrily. She couldn't help it. Brittany just got on her nerves. And if she said Bitch one more time...

*smack*

Kelly shut her eyes tightly when she saw a microphone being hurled at her, it struck her forehead and unceremoniously dropped to the mat at her. She then opened up her scornful eyes and glared hatefully at Brittany and SWORE she felt a build vessel burst when she heard Brittany say 'bitch' again like a broken record. Kelly stood there stiff, her body and closed fists shaking, letting out a long huff of air through her nose.

"Ok... Ding fucking Ding. You're Dead!" Kelly let out before she charged full speed at Brittany while the ref girl called for the bell and go this first blood match started!

[url=http://afwrpg.informe.com/forum/the-ring-f8/first-blood-kelly-conway-vs-brittany-luuve-t7845.html:17cyout6]To Be Continued here...[/url:17cyout6]
Last edited by 621 on Mon Feb 04, 2013 10:57 pm; edited 1 time in total
---
Permissions in this forum:
You
cannot
reply to topics in this forum