Champions & #1 contenders
Gonna be slow the next week or so... just had surgery IRL
Wed Nov 15, 2017 2:33 am by SleeperAgent94
Hey guys, got back from surgery today. Ruptured abdominal wall. In a LOT of pain right now, so posts will be VERY brief the next few days.
Comments: 6
Character updates.
Wed Nov 15, 2017 4:14 pm by Lotuswarrior
Since I'm starting to get a bit busier here, I'm trying to be a bit more professional. With that I'm going to overhaul my characters and update their profiles or release them all together. I'll post any images here of the characters I release, so that you guys/girls can claim them if you want.
Also looking for some characters to interact with outside of matches.
Comments: 0
My Absence
Mon Oct 30, 2017 6:45 pm by Shutter
Heeeey again.

I wanted to apologize for my recent absence and state that I'm back, now!
I don't know if I mentioned it before, but I work a job that keeps me traveling quite a bit. Usually this is good time for me to write and kill time, which is why I was here in the first place, but I had limited data this time that kept me from using it for much recreation. It shouldn't be a problem anymore, or not for a while. That said, I will be messaging the people who had threads or ideas with …
[
Full reading
]
Comments: 3
The lights of the AFW arena dimmed as the next event was about to start. Over the speakers, [url=http://www.youtube.com/watch?v=bBGqveusXQ8:fv22y6ur]music began to play[/url:fv22y6ur] and there was a splash of fireworks as out from the backstage area, a rather familiar face came out. Not a face that most of the viewing audience wanted to see, however. It was Morrigan and as she strode out, she had a big, bright grin on her face. As the boos reigned down from the the crowd, she soaked them up.

She slid into the ring and paced around it, adjusting her glasses and leering at the crowd. By the time she was done, they would hate her even more. But it didn't matter how they felt. The only thing that mattered was how one person in particular felt and she gave a look up to the VIP section. She then asked for a microphone. She cleared her throat loudly and pressed her lips against the microphone smiling. "Hello...." She whispered and then let out a soft chuckle. "We'll talk soon, everyone. I have a lot to say. But for now, there's someone I want you to meet. You already know who she is, you know her as Brittany Luvve."

The boos reigned down. Anything that involved the two of them could only be bad news. "But I know her as Lilith." Morrigan grinned widely. "And you will soon. She's shed her old skin and become a brand new serpent. The fangs are still just as sharp though." Morrigan pulled away her microphone and licked her lips. "Why don't we just let her show you herself?" Morrigan said and arched her back, throwing her arm out towards the entrance ramp.



Posts

: 27333


Join date

: 2009-04-02


Age

: 97


Location

: VIP Box inside the AFWDome



After a few seconds smoke began to pour from the entrance and a figure appeared inside the smoke. As the smoke began to drift away the crowd stopped there boos as someone they didn't recognize stood where the figure in the smoke was. This new person didn't look like Brittany but she did bare a resemblance.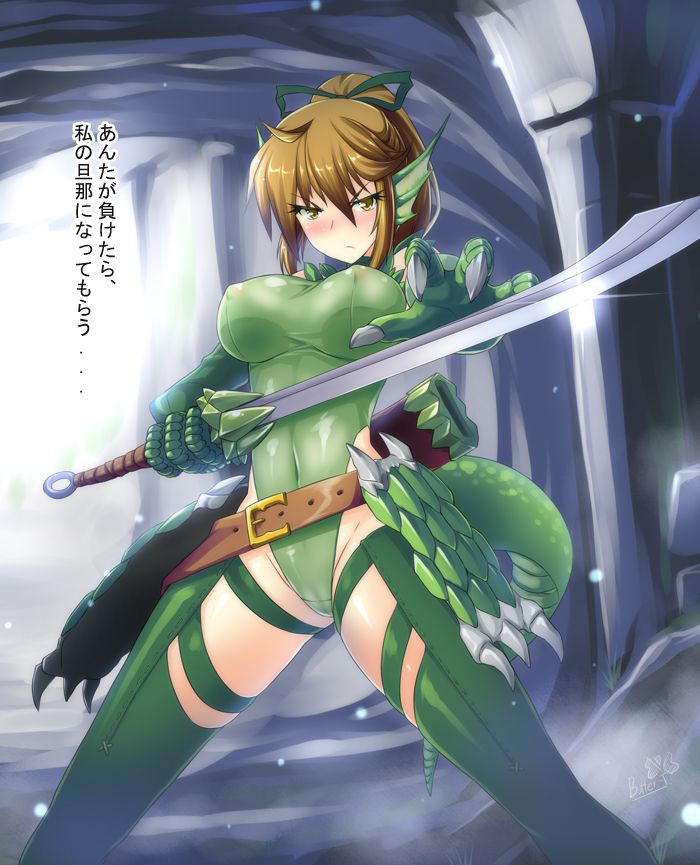 This new woman soon walked up to Morrigan and smiled as she grabbed the mic "Thats right bitches, this is the new and improved Brittany." Brittany said and soon the rain of boos returned as the crowd shouted their usual greeting for the viper "Now i may have lost my belt to a bunch of thieves but i am not going to let that get me down." Brittany said as she looked at Morrigan "All that's means is that i can now go after bigger bitches then before and i can knock them down to size." Brittany then turned back to the audience "Now let a new reign of terror begin with the two of us leading it." Brittany then moved in to kiss Morrigan as the crowd continued to boo her.



Posts

: 8300


Join date

: 2009-03-02



Mirrogan smiled as Brittany walked out. She thought the girl looked pretty sexy in her new outfit, though she didn't like that it was harder to take off. She gave the girl the microphone and let her speak, nodding a bit at the girl's words. When she went in for the kiss, Morrigan pushed tightly against Brittany, giving the girl a rather hard, deep kiss that really had no modesty or decency to it. While she kissed, she pulled away the microphone and stepped away.

"That's right. And with Lilith's new look, comes a new reign of terror from us. Inside or outside the ring, now one is safe! The entire AFW should cower inf ear before us!" She said with a nod.

"We've already proven how dangerous we can be. I've personally put a few girls out of comission. I think one girl I fought even quit. Brittany as well has had the entire AFW stable running scared! Not just that but we were personally responsible for putting Taylor Parker out of commission!"

Morrigan laughed as she put an arm around Brittany and hugged her against her body. "Not once... but twice..." She said with a grin. "Isn't that right, Lilith? And we'll do that to anyone else who even thinks about standing in our way. And you WON'T know where it will come from. When you least expect it, that's when the winged serpent will strike. Don't close your eyes, kiddies! Ahahahaha!"



Posts

: 27333


Join date

: 2009-04-02


Age

: 97


Location

: VIP Box inside the AFWDome




Similar topics
---
Permissions in this forum:
You
cannot
reply to topics in this forum