Champions & #1 contenders
Posting delays
Sun Jun 24, 2018 12:14 pm by Harrier
Dear posting partners and people who are waiting for an reply from me by PM,
I am terribly sorry that you have to wait for my replies for so long.
Maybe the one or another from you knows the situation, you were flying high for some weeks posting wise and then you hit rock bottom again because of some RL BS and then you barely manage to churn out enough creative output for a meager 100 words post in a week and you ask yourself how you could have seriously overextend your supply lines so much. …
[
Full reading
]
Comments: 0
Kawaii Opportunities
Sun Jun 17, 2018 3:04 pm by Daaharu
Hey, guys!
With the kawaii title match at Avalanche taking on an interesting wrinkle with the interruption by the Brat Pack, we are moving forward with the overall kawaii storyline, and at this point I'd just like to take stock of what kawaiis are out there that are interested in participating in a cohesive storyline.
Can't make any promises about titles or what exactly each girl's given role would be. We can talk a little more about the specifics of where the story is going soon, but I …
[
Full reading
]
Comments: 3
Match for Takeichi
Tue Jun 12, 2018 6:13 am by GrandAkumaShogun
So with my other two guys having their own matches I figure I should do something with my first character on here, Takeichi Mori. If anyone is interested feel free to post here or get in touch through a pm so we can plan it out. I can either have Takeichi remain a jobber or begin to work him towards being a more serious competitor.
Comments: 1

Vibrating Egg Match
Location: A Private Beach
Winning Conditions: Hentai KO
Match Stipulations: The vibrator's speed is increased by remote control by the ref whenever one contestant fingers the other's pussy or ass.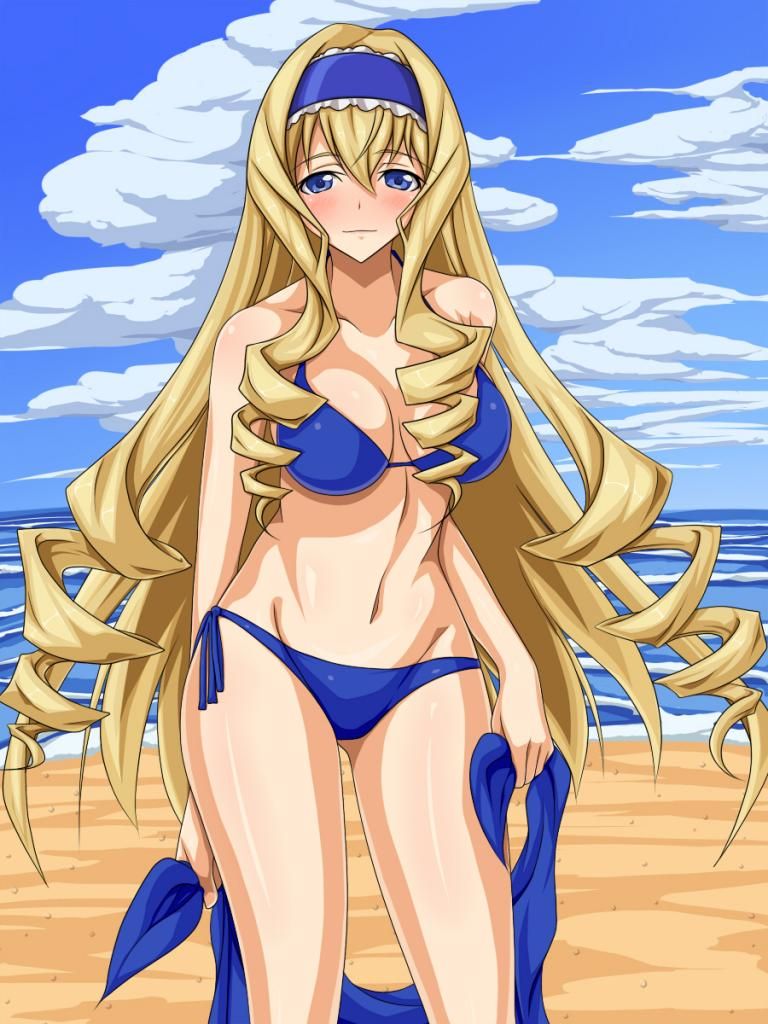 Sofia was excited, not only has it been such a small time since joining AFW she was already placed in a match that was her cup of tea. Walking on the sanctioned beach, in her blue bikini and blue cloth wrapped around her waist and holding a parasol to shield her body from the sun, it was deserted of any people besides her, her opponent, and the referee that was supposed to watch over them and control their 'special attachments', she pondered about the specifics of her match. Her match wasn't normal to say the least, Sofia didn't mind forcing her opponent to pass out from sheer pleasure, but she was a little hesitant on allowing a vibrator to be inserted into her pussy and kept there until the match was over. What really sold the match to her was when the thought of completely dominating a beautiful opponent in such a 'vicious' match would up her standings in the roster...also the simple of idea of being better than her opponent was a big factor.
Reaching the water's edge, Sofia began twirling her parasol as she let her imagination run wild with the things she would do to her opponent and the many wondrous holds she could lock in. However that wasn't to say Sofia wasn't letting her ego get the best of her, she knew that this first match would either make or break her newbie reputation among the other women of AFW. She would continue to ponder on about these things as she awaited for her opponent...

_________________
COME HERE FOR THE COLLECTION
Though she would have denied it if asked Maya was heading towards her latest match with a lot of enthusiasm, equally eager to jump head first into it and nervous about the specifics of it, though as usual the highly sexual nature of the match was over riding any cautionary voice in her head. When Maya had first heard about the details of the match she had assumed it was a joke, the thought of having a vibrating egg inside of her for the entire match just felt too insane to be real. Even so she felt drawn to such a wild match and had come to the isolated stretch of beach, wearing the most absurdly small bikini she owned, the skimpy purple swimsuit leaving nothing to the imagination.
The warm sand felt good in between her toes as she walked barefoot down along the private beach, once again marveling at just how far the AFW would go to set up a match for its fans, glancing around looking for anyone else but she saw no one for a few minutes until at long last she spotted a blond bombshell with a parasol shielding her from the heat of the sun. It was quite clear from how gorgeous the woman was that she wasn't just a random stranger, no she had to be her opponent for today and that thought got her heart beating a mile a minute in excitement.
Maya suddenly became much more aware of how very little she was wearing, a light blush appearing on her cheeks as she felt a little embarrassed, but after a deep breath she shook this feeling off and resumed walking towards the blond beauty. It used to be that Maya would be a nervous wreck heading towards a match like this, but this was the new Maya, and she wasn't going to let herself get intimidated by how cute her opponent was, as she knew that her own body was just as impressive as the blond woman's. As she neared her opponent Maya would smile and wave to the woman, stopping a few feet away from her before introducing herself. "H..hey there, since you're here that must mean you are my opponent, my name is Maya. So uh, well, have you ever done a match like this before?"



Posts

: 3905


Join date

: 2012-03-31


Age

: 27



Sofia was broken out of her thinking when she heard a voice, probably her opponent's as she turned around and saw her opponent, her stunning looks and her small fitting bikini. A blush appeared on her face as she was taken back with how bold her opponent was with wearing that bikini, but then on second thought realized that eventually that bikini was coming off. "My, my, my. How bold of you." Sofia would comment as she would fold up her parasol and toss it more inland before removing the waist dress, "It's making regret wearing a plain swimsuit such as this." Sofia said as she looked down at her attire as it showed off her figure, but not as much to match Maya's.

However she would soon turn her attention back to Maya as she began smiling, "At least I get a marvelous looking girl like you to wrestle against." she would compliment Maya's great looks before going on to introducing herself. "I'm Sofia Barrett, and I've never been in anything match that was this extreme...but it will look great for me when I beat you on my first match and my first time in said match. Don't be too embarrassed when I make you cum until you pass out." Sofia boasted with arrogance laced all over her words, talking as if her victory was already decided as the way she held herself clearly suggested that she fully believed what she was saying as now they awaited for the ref girl to come and apply the vibrators so that they would be able to start the sexually vicious match.

_________________
COME HERE FOR THE COLLECTION
Maya glanced down at her own bikini and suddenly realized just how small it really was on her, especially in comparison to the more modest swimsuit her blond opponent was wearing, the blush in her cheeks deepening immediately as the woman called her bold. In reality she had chosen this outfit to try and make herself feel bold and now it was having a bit of the opposite effect, Maya laughing nervously at the situation she found herself in before she turned her eyes back to this girl's face with a short stop to stare at her breasts. "W..well, I wouldn't say bold, this match won't really allow for much decency now will it? And marvelous? Thats too kind, you're...quite beautiful yourself Sofia, and confident too I see, though don't expect to be walking off this beach the winner okay?" Maya replied, smiling warmly before she overheard the sounds of footsteps coming their way.

A woman who was obviously their ref for the match was coming their way, dressed in a black and white striped bikini with a bag in one hand, she was waving at the two women and smiling widely. "Well hello you two, hope you're as ready for this match as I am! Now here, lets get you two set up." The ref girl called out as she got near them, reaching into her hand bag to remove a pair of matching vibrating eggs. "Now hold still." She continued before dropping down onto her knees and with one egg in hand reached for Maya's bikini bottom.

"Hey wait...umm..can't I just put it IN!" Her last word came out as a yell as the ref wasted no time in pulling aside the thin strip of cloth covering her sex, pushing the toy deep inside of Maya's pussy to make sure it didn't come out easily. Maya of course reacted by at first letting out a loud yelp, but soon she was moaning lightly until the ref pulled her fingers out of her sex. Reaching down in a hurry Maya moved her bikini bottom back into place but couldn't help but rub her slit for a moment, her facial expression showing a mix of pleasure and humiliation as she tried moving around a bit with the vibrator inside her. "Oh god this is humiliating....." Maya let out under her breath, hoping that Sofia didn't hear her.



Posts

: 3905


Join date

: 2012-03-31


Age

: 27



Sofia smiled when Maya called her beautiful as it fed her own ego, "I know I'm beautiful, with or without this swimsuit~." Sofia arrogantly proclaimed as she provocative pose to further show off her 'gorgeous' body as she caught on to Maya's nervousness and tried to play off of it. "Oh? Do you think you can win against me? I've went up against uglier girls who had more spirit than you, I hope you don't disappoint me." Sofia fired on with the less than subtle insults as her 'confidence' further dove into sheer arrogance, although she did expect Maya to put a great fight, she did not think that losing to her was anywhere close to a viable outcome as she turned her attention to the approaching ref girl.

"She seems...energetic." Sofia commented on the excitement of the official before her eyes quickly locked on to the bag that she was holding, most likely containing the most important part of the match. Her suspicions were proven true as she watched the ref girl pull out the vibrators and placed one inside of Maya and witnessed her reaction. Although she did enjoy seeing the expression on Maya's face, as it was a preview of what she should expect, she still had a nervous feeling in her chest as she knew that she was next.

Watching the ref girl approach her, Sofia got more and more nervous as she tried to ignore the beaming face of the ref girl and her gleeful comments, fidgeting as the ref girl slipped her bottoms to the side and Sofia braced for the intrusion. "Ahh!" Sofia answered with a yelp of her own as her face flared red as she tried to get used to the foreign object in her pussy and was forced to do the same as Maya did as her face showed a similar expression. But now that the preparations were ready, Sofia would begin to close the gap with Maya as her nervousness was replaced with anxiousness and embarrassment of having the vibrator in her.

_________________
COME HERE FOR THE COLLECTION


Similar topics
---
Permissions in this forum:
You
cannot
reply to topics in this forum