Champions & #1 contenders
Thinking about making my return
Thu Feb 22, 2018 6:46 pm by KillerV
After it feels like a long long time, do feel like coming back but gonna keep it minimum on how many rosters Im using, currently three right now? But I am strictly doing male (me) vs female and maybe female (me) vs male, intergender matches that is.
So if theres anyone is interested, please let me know through PM, thanks.
Though I would like to use my King in matches >.>
Comments: 1
Offline for next week or two
Tue Feb 13, 2018 6:17 pm by peek6
Comments: 1
Gauging Interest For A Couple Matches
Thu Feb 22, 2018 2:07 pm by HighFly
Hey everyone! I was just throwing this out there to see who would be interested in doing matches with either Suzumi or Peggy! Look them over and if ya have any ideas please PM me!
Comments: 0

Name: Emiko "Emi" Mafune
Age: 18
Eyes: Blue
Hair: Brownish-Black
Height: 5â€
5â€
â€
Weight: 113 lbs.
Nationality: Japanese
Favored Moves: holds, sexual moves, high flying moves, and some strikes.
Preferred Matches: Hentai, Wet & Messy, Submission, and Standard.
Entrance Music:
http://www.youtube.com/watch?v=FK9Y_8GN2h0
Personality: Outgoing, and cheerful but tries to please people as best she can. She can be easily overcome by "starlust" for people she admires. Has no problem going all out in a fight, often getting caught up in the excitement and adrenaline. This sometimes works against her given her idealistic attitude, that doesn't mean she's not above playing dirty if she needs to. If you get Emi started then she will not stop going on about superhero shows or video games, going on at length and can find herself loosing hours a day just watching TV or playing her games. It doesn't take much to turn her on, and can be easily "persuaded" into sexual acts.
Past: Emi is just an average girl living in Osaka Japan, except for her utter love of Super Sentai and giant robot shows as well as a variety of RPGs and fighting games. And she is slightly obsessed with sexual wrestling, AFW in particular. She is an avid follower of all the top programs and is a HUGE fan of many of the top wrestlers. When Emi isn't reading manga, watching tv, or playing video games she is messing around with various wrestling moves or just helping out where she can around town feeling that it was the best way to live up to her heroes. At school she kept herself in shape with various club activities, though many kids and teachers think Emi's nuts given her motivations. Its also not much of a secret given how much yuri doujins and pornos she has that she is very much into other girls, and though its hard for her to keep her hands off of other girls she does manage to keep herself in line. Though only barely.
One day while out buying some hero manga, a girl from her school began teasing A young boy who had gotten a similar manga himself. The fact that the girl was a regular bully at Emi's school and that she was picking on this poor boy was enough to already steam Emi up, however when the girl began picking on Emi herself and her own hobbies she lost it and got into a fight with the girl. Which surprisingly enough Emi managed to win, even humiliating the girl. The boy she "saved" thanked Emi and compared her with some manga hero, this got Emi to thinking. Being a "hero" would be the perfect sort of persona to have to go into wrestling at AWF, she was already feeling pretty good about her fight and she went to get herself a costume and with a little more training went to try and get into the league and hopefully get to wrestle with her idols and maybe even have some fun with them along the way.
"Hey! Ya wanna wrestle?"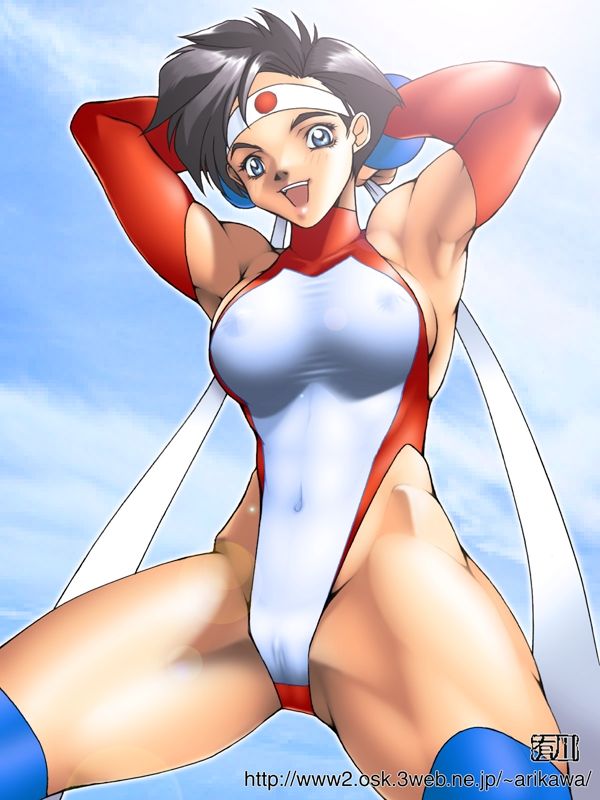 "Hmmmm? Like what you see?"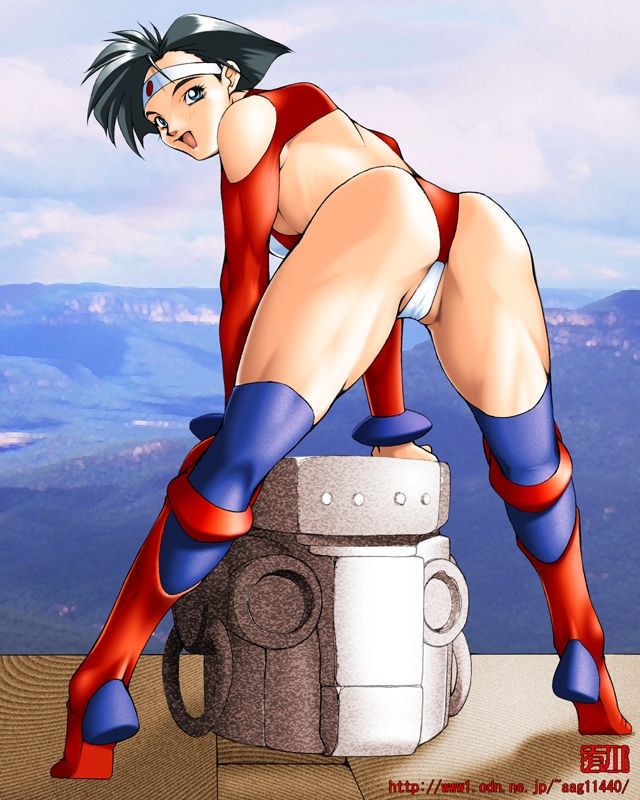 "Oooohh! Senpai! Your sooo mean! <3"
"Going to school sucks! I'm gonna miss my Sentai shows!"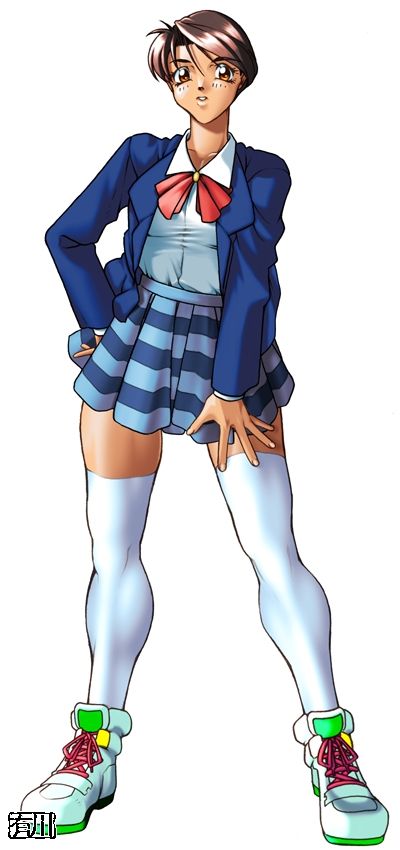 "Yeah, I'm on the swimming team. So? Uhmmm why are you looking at my boobs?"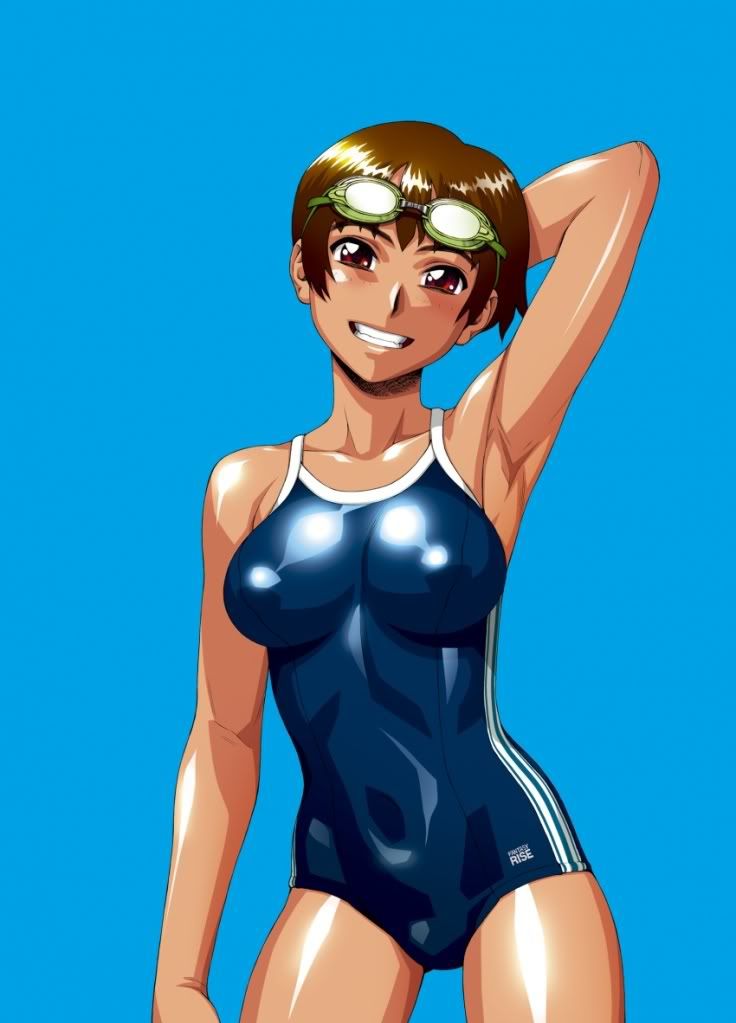 "I'm not really into bikini's Senpai......But if you like this..."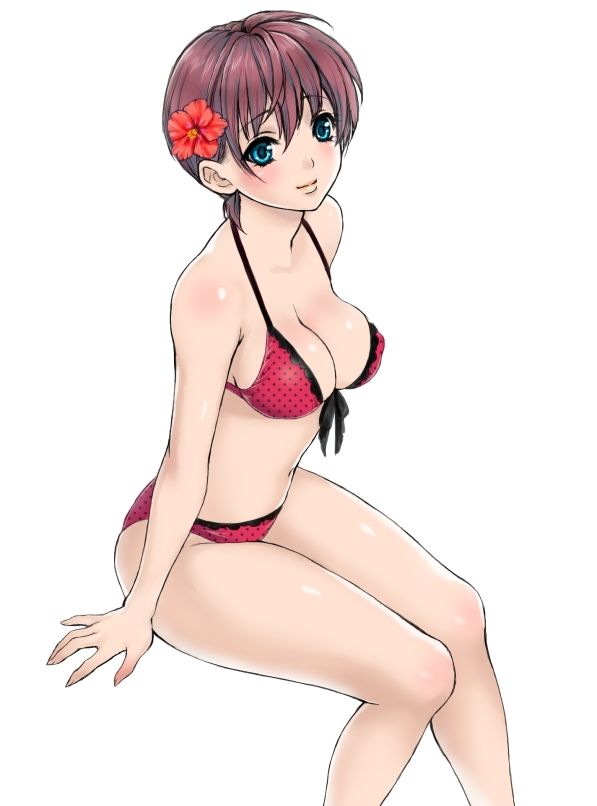 Likes:
-Wrestling
-Super Sentai
-Anime
-Video Games
-Ginger Ale
-Pretzels BIG Pretzels!!!
-Doggies!
-Swimming
-Snuggling up with a cute girl and......HEY! That's all your getting outta me!
Dislikes:
-Shoujo Anime
-Tsunderes
-Cheaters at the Arcade!
-Her shows being canceled
-Bees (Fucking HATES Bees)
-People who make fun of or are mean to people because of what they like.
Last edited by 141 on Thu Dec 13, 2012 5:58 pm; edited 1 time in total



Posts

: 263


Join date

: 2008-04-27





Similar topics
---
Permissions in this forum:
You
cannot
reply to topics in this forum