Champions & #1 contenders
Kawaii Opportunities
Sun Jun 17, 2018 3:04 pm by Daaharu
Hey, guys!
With the kawaii title match at Avalanche taking on an interesting wrinkle with the interruption by the Brat Pack, we are moving forward with the overall kawaii storyline, and at this point I'd just like to take stock of what kawaiis are out there that are interested in participating in a cohesive storyline.
Can't make any promises about titles or what exactly each girl's given role would be. We can talk a little more about the specifics of where the story is going soon, but I …
[
Full reading
]
Comments: 3
Match for Takeichi
Tue Jun 12, 2018 6:13 am by GrandAkumaShogun
So with my other two guys having their own matches I figure I should do something with my first character on here, Takeichi Mori. If anyone is interested feel free to post here or get in touch through a pm so we can plan it out. I can either have Takeichi remain a jobber or begin to work him towards being a more serious competitor.
Comments: 1
Match or RP?
Wed Jun 13, 2018 3:48 pm by Lotuswarrior
I'm just looking to do something while I wait for match replies. Really want to get some characters cemented a bit with a rival or some interactions with other characters here.
If anyone wants to do something hit me up.
Comments: 0
Page 1 of 8 • 1, 2, 3, 4, 5, 6, 7, 8


Tai Kamiya

V.S.


Erica

Rules: 2/3 Fall Hentai Match.

Tai sighed to himself as his [url=http://www.youtube.com/watch?v=SFCZDNwomRA:73bhl9zm]music[/url:73bhl9zm] began to blare over the P.A. System of the Tension arena, finishing lacing up his boots as he started to make his way to the ring from the back. He had made his return to the ring recently after a long hiatus to get back in shape and train himself over again. While his return debut hadn't ended in a victory, he was still able to put up a decent effort against Angel, one of AFW's best and the current No.1 contender to the AFW title, something that he could still be proud of.


Since then, after much debate, he had finally decided to re-enter himself in Tension's hentai league, realizing that he needed to not shun hentai, but to learn to master and mix it with regular wrestling skills.Granted, the girl that had helped him get back into combat shape would KILL him for going back to Hentai, but he wanted to be taken seriously, and the best way to do that was to show he could be dangerous in both kinds of combat!

Making his way to the ring from the stage, smiling and slapping hands with fans that reached out from the side row, Tai was dressed in a pair of white gym shorts with matching boots and knee/elbow pads, and a black tank top to finish off his attire, wanting to still give off the appearance of a professional. Confusing as this was for his fans in the crowd, who were used to him wrestling hentai matches in nothing but a speedo, he felt it was a better choice.
Last edited by 143 on Fri Dec 07, 2012 9:43 am; edited 1 time in total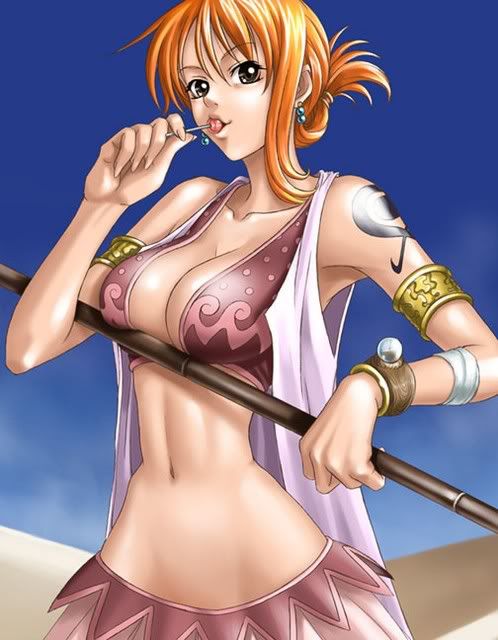 Erica was a bit nervous as this was her first time in a tension match and her opponent was a former hentai champion. Erica felt a chill run down her spine as she imagined what she was going to do to this man during the match. Erica soon heard her music begin to play and she stepped out into the arena to the cat calls and whistles of the crowd. Erica smiled and waved to the crowd as she made her way down to the ring. Erica slipped through the ropes with ease making sure to show her ass and cleavage to the crowd before standing up straight and looking at Tai.
"So your going to be my plaything for the night." Erica siad with a smile as she walked around the ring looking Tai up and down "I hope you are not planning to keep those speedos on for long." Erica said with a giggle as she blew Tai and kiss and waited for the match to start.

_________________
Characters

The Den
Tai couldn't resist a grin as Erica made her way to the ring, eyeing her body and her skimpy outfit. While part of him was concerned with appearances, he couldn't help but admit that he was feeling quite at home in this type of setting, especially with a girl as attractive as Erica as his opponent.


"First off, these are shorts....second of all, you are incredibly hot..."


He said, grinning as the bell rang, bouncing on his feet a bit as he started to move closer to the center of the ring, slowly circling around the girl.
Erica giggled as Tai called his speedos shorts and she couldn't help but smile as he called her hot "Well i know i'm hot and i can't wait to feel you melt in my hands." Erica said as she heard the bell and she began to move towards Tai

"I wonder how long you will last before you pop once i get my hands on you." Erica said as she would lean forward and swaying her tit to Tai to try and get him to slip up early. Erica knew she was laying on the sex appeal really thick but she figured what man could refuse how hot and sexy she was.

_________________
Characters

The Den
"Oh come on now.."


Tai smirked as Erica began to sway her tits back and forth.


"Look girly, I've been doing this for a long time now, it takes more then a shiny pair of boobs to keep me distracted!"


He said, keeping his eyes on her as he circled around, waiting for an opportunity to strike, wanting to take the girl down before getting to the pleasure.
Erica stood up straight and looked at Tai "We will see how long you can resist my breasts, speedo man." Erica said as she would circle Tai waiting for a chance to attack him "You really don't think you can handle a woman like me right." Erica said before moving closer to Tai to try and get him into a traditional lock up "Let us see how long you last once we get up close and personal."

_________________
Characters

The Den
Tai nodded and accepted Erica's lock up, sparing a fast glance at her breasts while they were close. While he was confident in his chances, he had to admit that her breasts could be trouble, both as a distraction, and especially as a weapon to use against him, either in a smother, or to use against his cock with a tit job.

"We'll see how much you have to say when I get my cock in you...aside from begging for more that is.."


He smirked, pushing against the lighter girl as they grappled together.
"Oh i bet your just a hit with the ladies." Erica said as she pushed against Tai "But i hope your ready to beg because i don't think your man enough to handle me." Erica said before leaning in and planting a kiss on Tai's lips while trying to move closer to press her chest against his.

Erica hoped that she could catch Tai off guard with this attack so she could instantly throw him o the ground and try to mount his body.

_________________
Characters

The Den
"I was certainly a hit with your partner.."

Tai stated, smirking. Granted, the only thing he knew about Erica was that she had a partner and fought in hentai matches, and had never met her partner....but maybe she wouldn't know that!

"And I am more then MFF!"

Tai was cut off his response by Erica suddenly pressing her lips against his, her barely covered breasts rubbing against his tan chest, taking him off guard for a second, giving her time to force him to the ground backfirst.

"Mmm.f...mmmm"

Tai moaned a tiny bit as they kissed, quickly refocusing and kissing back, sliding his tongue into her mouth to try and wrestle with her tongue, while he suddenly tried to wrap his legs around hers to grapevine them, trying to prevent her from actually sitting herself on him.

"Gonna take more then that to get over me!" He thought.
Erica felt Tai's tongue begin to fight back against hers and she smiled as her tongue began to try and push Tai's tongue into his mouth and pin it down. Erica then felt Tai's legs grapvine hers preventing Erica from pinning Tai beneath her.

Erica however, wasn't to concerned as she began to grind her hips against Tai's while trying to to beat his tongue into submission. "This is going to be too easy." Erica thought to herself as she rubbed herself against Tai.

_________________
Characters

The Den
Page 1 of 8 • 1, 2, 3, 4, 5, 6, 7, 8



Similar topics
---
Permissions in this forum:
You
cannot
reply to topics in this forum