Who is online?
In total there are
44
users online :: 9 Registered, 0 Hidden and 35 Guests :: 2 Bots
acuya
,
Harrier
,
Kelsea
,
Lobo
,
LunarWolf
,
Old_Man_Tai
,
Tarantulust
,
TiefBlau
,
Underdog21
Most users ever online was
390
on Tue Jan 02, 2018 2:02 pm
Champions & #1 contenders
Kawaii Opportunities
Sun Jun 17, 2018 3:04 pm by Daaharu
Hey, guys!
With the kawaii title match at Avalanche taking on an interesting wrinkle with the interruption by the Brat Pack, we are moving forward with the overall kawaii storyline, and at this point I'd just like to take stock of what kawaiis are out there that are interested in participating in a cohesive storyline.
Can't make any promises about titles or what exactly each girl's given role would be. We can talk a little more about the specifics of where the story is going soon, but I …
[
Full reading
]
Comments: 3
Match for Takeichi
Tue Jun 12, 2018 6:13 am by GrandAkumaShogun
So with my other two guys having their own matches I figure I should do something with my first character on here, Takeichi Mori. If anyone is interested feel free to post here or get in touch through a pm so we can plan it out. I can either have Takeichi remain a jobber or begin to work him towards being a more serious competitor.
Comments: 1
Match or RP?
Wed Jun 13, 2018 3:48 pm by Lotuswarrior
I'm just looking to do something while I wait for match replies. Really want to get some characters cemented a bit with a rival or some interactions with other characters here.
If anyone wants to do something hit me up.
Comments: 0

A week earlier Isabella had pulled out a hard fought for victory in a hentai pudding match against Erica, an incredibly sexy match that still filled her dreams, and as part of her winning she had won Erica for one night of what was sure to be wild sex. She had decided to give them both time to recover to make the most of her prize, but after six days Isabella had been unable to hold back her hunger for the red haired woman any longer and sent her a letter telling Erica to come today at nine pm, also written in the note was for her to come dressed in her sexiest outfit and to bring Misha along. Looking up at the clock she saw nine was but a few minutes away giving her not much time to double check her preparations.
Isabella's apartment was a bit small compared to a lot of the AFW roster, consisting of a living room, a kitchen, one bathroom, and a single bedroom, but it suited the girl fine as it was twice the size of any place she had lived before. There were a couple couches and a table in the main room but she had pushed them up against the walls to make more room on the carpet floor, her bedroom just had the one king sized bed where she figured they would spend most of the night, though the shower in the attached bathroom was certainly an appealing option as well. She had several toys of every sort hidden around her apartment, not wanting Erica to know about them until Isabella used them on her. She had invited Misha over as well, for while the woman had not been part of the match stakes Isabella wanted to own the complete tag team for the night.
The clock struck nine and Isabella sat down on the couch looking at the door, waiting impatiently for Erica to arrive so the fun could begin.
Last edited by 10067 on Tue Dec 04, 2012 6:11 am; edited 1 time in total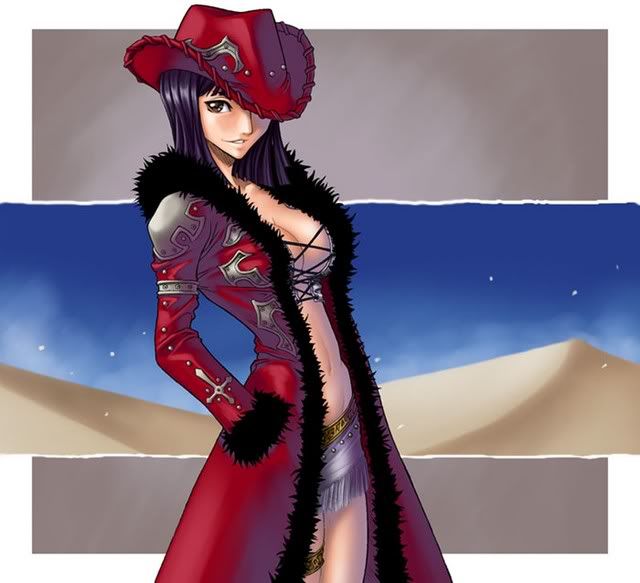 Erica was running late as she hurried to Isabella's apartment "Hurry up Misha, we are already late." Erica said as she had to be careful as she wore her sexy cat costume as Isabella told her to wear a very sexy costume.
"Don't worry Erica i'm sure she can wait." Misha said as she walked a few steps behind Erica "And i don't know why you wanted to wear that ridicules costume." Misha said as she was wearing her standard white top and bottoms with a fancy red coat to cover herself up.
Erica turned around and smiled at Misha "Well i kinda have to wear this remember i made a bet and i lost." Erica said before she looked up "Well looks like we are here." Erica said as she walked up to Isabella's door and knocked "Hello is anybody home?" Erica said as she stood in front of Isabella's door with her chest puffed out.

_________________
Characters

The Den
Isabella was tapping her fingers against her knee while waiting for her slave for the night to arrive, her eyes looking up at the clock when she heard the knock upon her door and Erica's voice from beyond it. Jumping onto her feet she quickly made her way across the room to the door, pressing one eye against the peep hole to catch a glimpse of the incredibly delicious cat costume Erica had on, staring at the woman for a moment out of shock as she had expected some sexy underwear but nothing as good as that. She couldn't see Misha there for Erica blocked her view, but when she pulled open the door a moment later she was greeted by the sight of the sexy woman she would be taming tonight.

"I was starting to think you had welched on our bet Erica, its good to see you are true to your word." Isabella said while looking up and down Erica, stepping through the door to circle around the woman briefly to get a good look at her from every angle. Turning to Misha once she stood between the two tag partners Isabella gave her a quick once over as well, licking her lips as she locked eyes with Misha. "And you must be the Misha I heard so much about, don't worry I have some fun things in mind for you."

Isabella laughed for a moment before heading back inside her apartment and waving for the other two women to follow, walking over to her couch where beckoned for the two women to take a seat. "Why don't you two get comfortable."
Erica smiled as Isabella opened the door "Oh don't worry i wouldn't have missed this night for anything." Erica said with a smile as she wiggled her chest and ass for Isabella as the girl checked her out "I hope this is a sexy enough costume for you." Erica said as she couldn't wait to see what Isabella had in store for her.

Misha on the other hand was just here to get Erica to stop bugging her but when she saw Isabella her eyes widened and she licked her lips "I bet you have some fun things planned but i hope you don't think that i am as easily tamed as Erica." Misha said as she stepped into Isabella's apartment and made her way over to the nearest couch.

Erica on the other hand moved towards Isabella and wrapped her arms around Isabella's neck before kissing her on the cheek "Oh, this is going to be fun especially after Misha makes you her bitch." Erica said as she let go of Isabella and moved into the apartment and Erica made sure to wiggle her as in front of Isabella to get her excited for what was going to be a long night.

_________________
Characters

The Den
Isabella was pleased to see she had such a willing and eager slave for the night in Erica, the red head was apparently quite the submissive when she wanted to be. "You're barely wearing anything, of course its sexy enough Erica, why do you even have something like that?" She asked since there had to be a sexy story there, turning her head to look at Misha as the exotic cowgirl spoke up, her eyes following the woman as she made her way over to the nearest couch.

As she turned back to face Erica Isabella was greeted by the beautiful red head draping her arms around her neck and planting a soft kiss upon her cheek, Isabella smiling until her little slave made the mistake in stating Misha was going to be the dominant one tonight. Raising an eyebrow she let Erica release her but did not allow the girl to get far, grabbing onto the woman's arm before pulling her back and forcing a deep kiss upon Erica's lips, maintaining the passionate lip lock for a full thirty seconds to show both Erica and Misha who was owning them both tonight.

"This will be a long night if either of you truly believes that is going to happen. You're both mine to enjoy tonight." Isabella said with conviction as she broke the kiss, slapping Erica on her ass before sending her into the apartment and closing the door behind them. She would walk on over to where Misha was sitting upon the couch, her hands on her hips as she stared down at her. "You will be fun to tame I can see, I love them wild like you Misha, your type always makes the best sex toy."
Erica wasn't surprised when Isabella grabbed her and pulled her in for a kiss as Erica was used to being the submissive in a relationship. Erica kissed Isabella back for the half a minute kiss and when it broke Erica licked her lips "I almost forgot how delicious your lips are." Erica said before letting out a yelp as Isabella slapped her ass "I also forgot how kinky you are." Erica said before moving towards the couch that Misha was sitting on "Well this is a costume that Misha made me wear after i lost a bet with her. I saw this in a shop in Europe and Misha said it would look really sexy on me and i thought it would look better on her. So, one thing lead to another and we wrestled for who should wear it." Erica then smiled at Misha "Of course, i lost and every now and then i wear this for a sexy night with Misha."

Misha was smiling as Erica told the story about her sexy costume but then Isabella stood in front of her and told her she would be a sex toy tonight. "Oh the things i'm going to show you tonight." Misha said as she just leaned back on the couch with a smug smile on her face "Many have tried to tame me and they all have failed. You will be no different."

_________________
Characters

The Den


Similar topics
---
Permissions in this forum:
You
cannot
reply to topics in this forum