Champions & #1 contenders
Miss Fortune
Thu Feb 23, 2017 8:30 pm by starvalentine
She's baaaccckkk!
"Ladies and Gentlemen, introducing the Queen of New York, The Sicilian Assassin...... MISS FORTUNE! Madison Oppenheim!!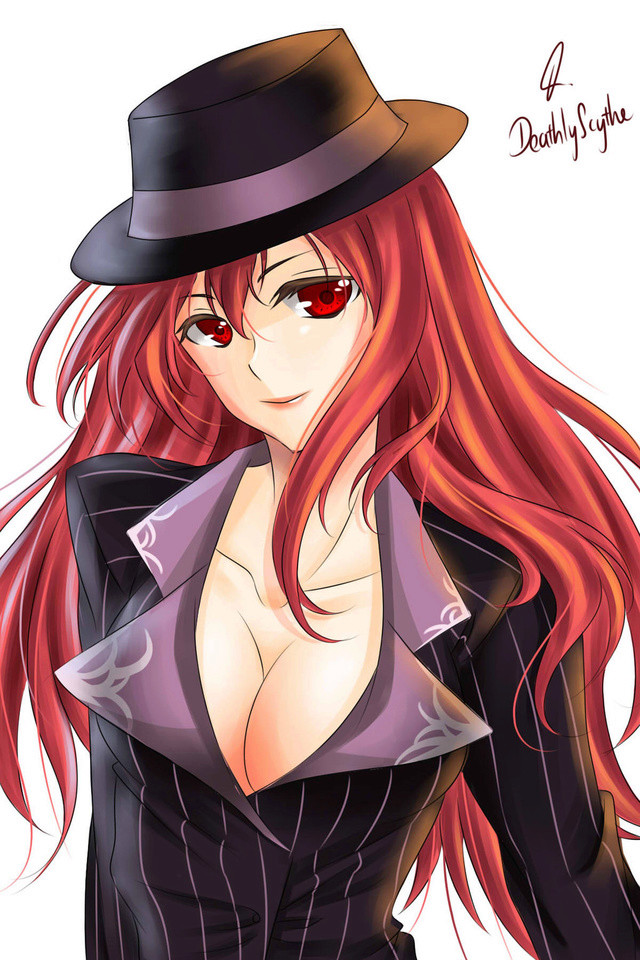 Comments: 0
Found my HHH
Wed Feb 22, 2017 10:40 pm by starvalentine
Comments: 3
Something I've Noticed
Tue Feb 21, 2017 10:06 am by scorn53
I'm not sure if anyone else has noticed, but every few weeks the same user joins the site, creates a few profiles and matches, then promptly leaves. I've only noticed because they follow a very similar profile template (and call it weird, but the use of black font), albeit they've now edited their latest one because they cannot delete it.
Upwards-
http://www.afwrpg.com/t14743-auriel-jessamine
Scarf-
http://www.afwrpg.com/t15951-maxine-rolanda
Their most recent name was 1 12 12 or something …
[
Full reading
]
Comments: 9
Page 2 of 4 •

1, 2, 3, 4

Kelly was hardly as a masochist. But is was quite likely she had some masochistic tendencies. That being said, she had no idea that yucky feeling of Babd's tounge probing her ear would arouse her. Quite unexpected and quite unwanted for Kelly, even more so when Babd addressed it.

"I DO NOT LIKE IT TOO!" Kelly argued back with Babd, scowling as she heard her ridiculous proposal. "How about I beat your ass silly instead!?" Kelly shot back at Babd just as she finished whispering. It would be dumb if Kelly allowed her to just do something else after talking, so the moment Babd pulled back, Kelly tried to retaliate by throwing a swift straight punch with her free arm right at Babd's nose!
Babd furrowed her brow at Kelly's outrage. What a dirty liar! Babd was going to punish her for sure! That was until the punch hit her face. Her nose heated up and Babd let out a moan as she rolled backwards and grabbed her nose, trying to scurry away and regroup.
Kelly grinned widely as her punch connected with Babd nose, right on the money! That being said, the moan that Babd released kind of disturbed Kelly a bit. She didn't understand and part of it creeped her out. Just a little.

Still, Kelly felt powerful now, she nailed her opponent and was making her scurry away like the defeated dog she would soon become.

"Don't run! Don't run!!" Kelly exclaimed to Babd with a rush of excitement as she scrambled to her feet and tried to chase after Babd.

Whether Babd was crawling backwards or had turned around to crawl forwards, Kelly would try to pursue and deliver a sharp stomp towards Babd's torso, trying to nail her chest or back.
"Ahhhuuunnnh!"

Babd cried out when Kelly stomped on her. She squeezed her legs together and rolled onto her back like a turtle, looking at Kelly with a furrowed brow. She then suddenly spread her legs and pointed to her pussy. "Right there!" She chriped. "Step down right there!" She said with a gleam in her eye as she beckoned Kelly to stomp down between her legs.
Upon giving Babd that swift stomp, Kelly couldnt help but blush slighty at the lewd sound that the maid released. It was quite unexpected to say the least. And to sound so aroused. It made Kelly uncomfortable only because she didn't expect her stomp to earn that moan. She liked to hear people cry in pain! Not pleasure! It was backwards!

"...God this is just like with Babel all over again..." Mused Kelly. No one was normal in AFW. Kelly then looked down at Babd as she rolled onto her back and suddenly spread out her legs, begging for Kelly to stomp on her sweet spot.

Kelly could only look down at the perverted maid's request with confusion and slight disqust. But then just looked to the side, where the camera was, smirked and shrugged like it couldn't be helped. She would oblige.

"Pft. Freak." Kelly muttered, if this bitch wanted to get cunt stomped, whatever, Kelly thought as she gripped Babd's ankles, lifted up her leg and stomped her boot covered foot down hard on Babd's cooter, mashing and grinding her heel into the maid's sex with a wicked grin on her face.
Babd felt Kelly grab her ankles and her eyes widened. it was hard to tell if it was in fear or if it was in gratitude but when she felt Kelly stomp on her pussy, she let out a shrill shriek. "AIIIIIIEEEEEE!" She exclaimed as tears welled up in her eyes. She began to thrash around like she was about to escape when her hands went to her perky breasts and she squeezed them

"Yes! Yes! Yes!" She suddenly cried out as if she was in the throes of an orgasm. "More! More more!" She screamed out as tears of joy poured down her cheeks.

On the outside, Macha shook her head and put her hand to her head. An embarrassing site for the black haired mistress. But she knew eventually her little servant girl would end up like this.
Kelly grinned wickedly as she mashed her boot down right between Babd's legs and earned a loud screeching cry from the blonde maid. It made Kelly feel pretty good for a moment. To be able to put the hurt on someone always brought her a strange satisfaction, but with the way that Babd began to thoroughly enjoy this and cup her perky breasts before squeezing them while crying out 'Yes!' over and over made Kelly frown a bit in disgust as she looked at the girl and begged for more.

"Shameless whore." Kelly thought with a cold sneer on her face.

with her foot still planted firmly in Babd's crotch, Kelly turned to Macha at ringside and just grinned. "Oh Miss~" Kelly chimed. "Would you like some of this too?" Kelly asked in a mockingly joking manner before she turned her attention back towards Babd.

"I think... You're enjoying this a little too much..." Said Kelly as she released the girls legs and went to grab the girl by her hair to yank her up to her feet. If Successful, Kelly would attempt to drag her along to the nearest corner and proceed to try and bang the girl's forehead against the top turnbuckle once before trying to follow up with 4 more slams into the turnbuckle repeatedly.
Macha turned her head as Kelly addressed her. There was a faint blush over her cheeks but she didn't want anything to do with it. It was embarrassing how Babd acted and when the match was over, Macha was sure she would find a way to punish the masochistic blonde.

Meanwhile, the blonde was nearly in bliss as Kelly punished her crotch. She felt so wet and she knew that she would explode soon. But then Kelly stopped and Babd began to pout. She frowened but cried out with delight again once her hair was grabbed. SHe resisted as much as possible to keep Kelly from being able to lift her to her feet, making hserself get dragged to the turnbuckle instead, screaming in ecstasy as her scalp burned.

"Woooooooooooonnnnnnhaaaaa!"

But when the blonde was near the turnbuckle, she swung her feet out to try and tangle them up with Kelly so she could trip up the angry blonde.
Dragging Babd over by her hair, Kelly grinned with delight as she prepared to give the maso blonde a good ol smash into the turnbuckle that she could probably follow up with several more easily! But before Kelly even had a chance to do such a thing she felt Babd's legs suddenly tangle up with her own!

"Guh! What the!?" Kelly let out as she hopped on one leg for a moment before losing balance and falling forward with Babd to the mat. Kelly put her free hand out to cushion her fall while still holding onto Babd. The Ghoul was growling with frustration now.

"What the fuck!" She howled while trying to untangle her leg from Babd's.
Babd watched as Kelly tumbled towards her, She turned her head to brace for impact and once the Kelly log was finished tumbling, Babd snaked her hands up and tried to dig her fingers into Kelly's tits. While Kelly was hopefully busy with all that, Babd pushed her face forward and tried to force her little lips and tongue onto and inside of Kelly's mouth.
Page 2 of 4 •

1, 2, 3, 4


Similar topics
---
Permissions in this forum:
You
cannot
reply to topics in this forum