Champions & #1 contenders
Match for Takeichi
Tue Jun 12, 2018 6:13 am by GrandAkumaShogun
So with my other two guys having their own matches I figure I should do something with my first character on here, Takeichi Mori. If anyone is interested feel free to post here or get in touch through a pm so we can plan it out. I can either have Takeichi remain a jobber or begin to work him towards being a more serious competitor.
Comments: 1
Kawaii Opportunities
Sun Jun 17, 2018 3:04 pm by Daaharu
Hey, guys!
With the kawaii title match at Avalanche taking on an interesting wrinkle with the interruption by the Brat Pack, we are moving forward with the overall kawaii storyline, and at this point I'd just like to take stock of what kawaiis are out there that are interested in participating in a cohesive storyline.
Can't make any promises about titles or what exactly each girl's given role would be. We can talk a little more about the specifics of where the story is going soon, but I …
[
Full reading
]
Comments: 2
Match or RP?
Wed Jun 13, 2018 3:48 pm by Lotuswarrior
I'm just looking to do something while I wait for match replies. Really want to get some characters cemented a bit with a rival or some interactions with other characters here.
If anyone wants to do something hit me up.
Comments: 0

Match type: Hentai Endurance
Victory conditions: Win after your opponent has climaxed and unable to stand back up after the ten second count.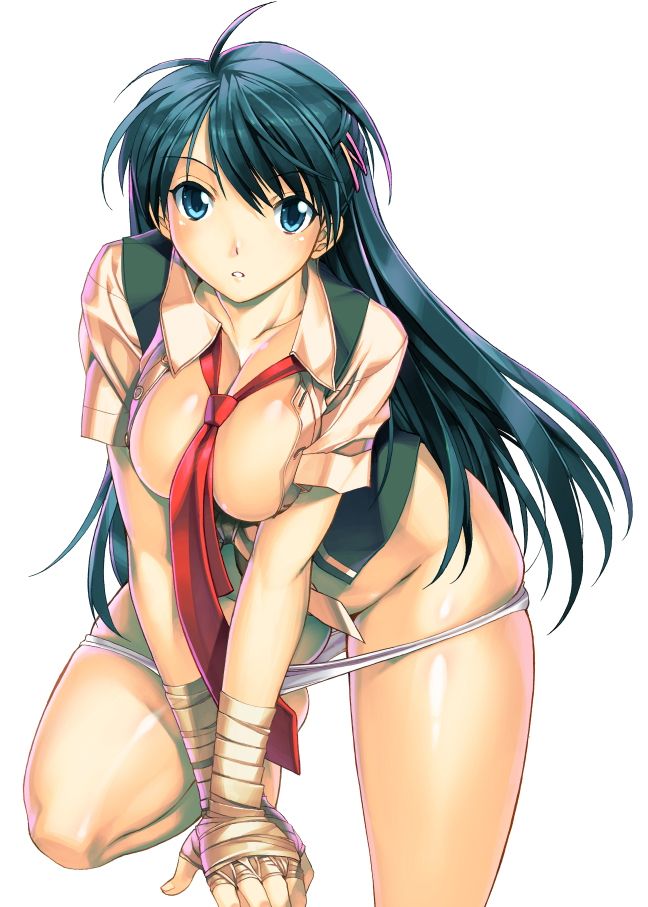 Her first match already, she couldn't be any happier then she was now! Miki joined the AFW for just two purposed. One was to wrestle with the hot girls she had seen walking around in this place. The second.. Was to fuck them. Miki hoped that she would be facing a hot girl tonight, one with nice breasts and a nice round ass she can spank all day. In this match she could get away with anything as long as it was hentai and it was her favorite condition as well! Miki had quite a sexual stamina in her, she was sure that she could outlast her opponent but that didn't really matter to her, she wanted to dominate her opponent as many times as she could. If her opponent wasn't going to satisfy her during that match, then she will have another chance afterwards, Miki was going to definitely enjoy herself tonight!
Miki was busy wrapping up her protective bandages around her wrist and hand, knowing that they were perfect for not only brawling, but also to keep a firm clutch on her opponent if hand would turn sweaty. She didn't wrap it around her fingers because she would be needing them in this match to pleasure her opponent endlessly. She decided to wore something a bit sexier. She had removed her bra and unbuttoned her entire schoolgirl shirt so it would expose her breasts if it moved the slightest, she kept the red necktie around her because she could always use that as handcuffs should she want to dominate the girl further. She decided to still go for her matching schoolgirl mini skirt and white panties, she could always take them off if she needed to, and she knew she would. She finished her outfit with her schoolgirl boots, licking her own lips as she was ready for her match, giving the staff members instructions to start it all up.
Her [url=http://www.youtube.com/watch?v=YsgF1Bbrqis:1erypapq]theme[/url:1erypapq] song started and Miki jumped onto the stage, her open shirt moving about and revealing parts of her breasts and her nipples, just exactly what the crowd was hoping for as they cheered loudly for her, which made Miki smirk and yell out. " You perverts ready to see the most sexiest match this place has ever seen!? " She raised her fist up in the air and was greeted with even more roars of approval. Miki made her way down the ramp and to the ring, noticing various sexual toys scattered all over the ring and out, plenty which made her blush slightly and think about how she would use them against her opponent. She rolled into the ring and got back up, noticing cherry colored dildo laying besides her and picked it up, touching it seductively with her fingers while she headed for the corner where she could rest back against and face the entrance, rubbing her thumb idly over the length of the dildo. " I hope you're hot.. I'll have my way with you regardless... " She said mostly to herself, eagerly waiting her opponent's arrival.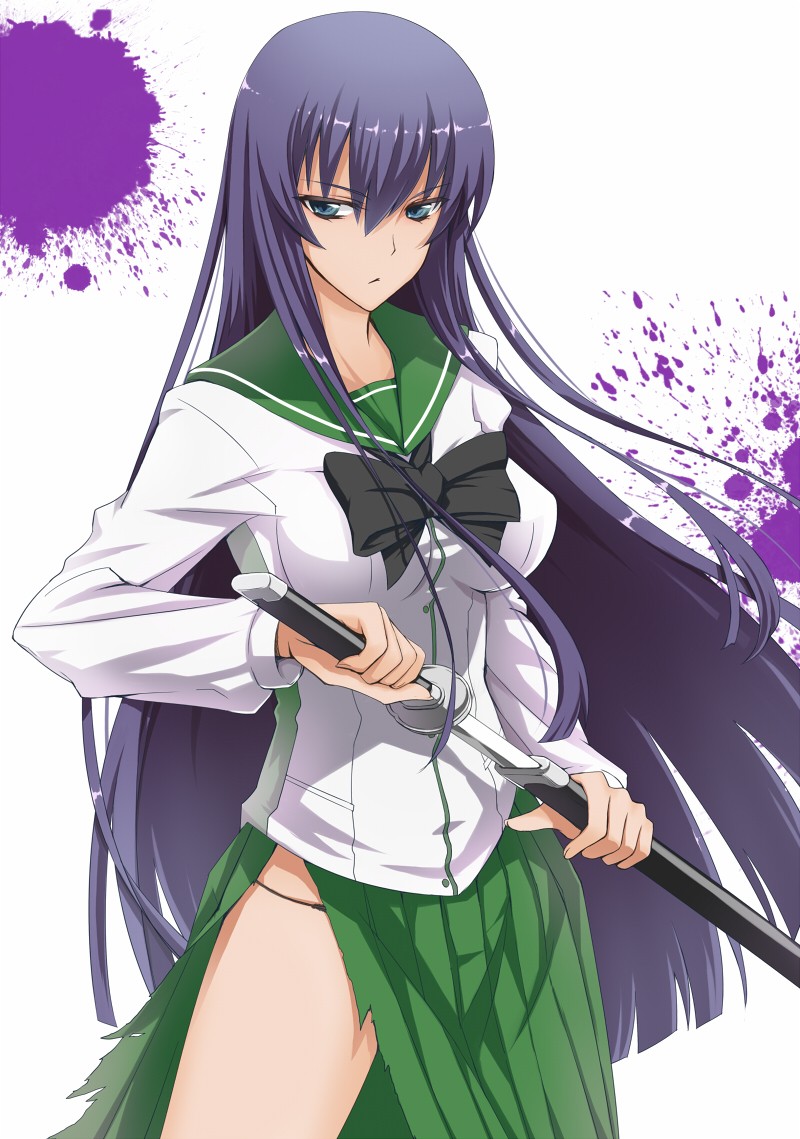 Saeko found herself standing backstage awaiting the signal to walk on out for her first match, looking perfectly calm as she stood behind the entry curtains with her arms folded over her chest with her favorite kendo stick tucked between them. She had been looking forward to this moment since she had first signed on with the league, the chance to face someone considered skilled enough to be worthy of joining the AFW, the idea that a no doubt worthy challenger was waiting for her in the ring at that moment exciting Saeko. However this was also a perfect example of why she had not told anyone she knew that she had a match, the thought of her mother seeing her in such a dirty type of match simply too embarrassing to even think about for long.
She had been unsure exactly what one was supposed to wear to a match such as this and had spent the better part of the afternoon picking through her small closet for the right outfit. Eventually she had settled on clothing she wouldn't mind seeing torn apart, an old school uniform that she hadn't worn in quite some time, adding to it a pair of fingerless leather gloves and matching boots to make herself seem more battle ready. Underneath she wore her favorite pair of underwear, a quite sexy set of matching purple bra and panties that she had only discovered later on could be seen through the thin material of her buttoned up school blouse. It was too late to change this now and when she was given the signal Saeko merely nodded and headed out as her music began to play.
Saeko walked out to find the crowd cheering wildly for a few moments, but much to her surprise they seemed to quiet when the spotlights highlighted her for all to see. This would continue to puzzle her as she made her way down the ramp towards the ring, the crowd starting to liven back up as she began half skipping to the ring which caused her more than ample breasts to bounce lightly underneath her uniform. Saeko spotted several toys laying on the ground outside the ring and quick glance inside found many more, but it also answered the question of the odd crowd as she saw just what her opponent was wearing for tonight, stunning the japanese woman even as she jumped up onto the ring apron and stepped through the ropes. "Well that sure is an interesting choice of outfit. A pleasure to meet you my name is Saeko Terumi, I wish you luck in our match." Saeko said politely after giving Miki a short bow, holding her kendo stick down at her side while she watched her opponent play with her dildo.
Once the intro of her opponent roared out from the speakers, Miki knew that she was in for some dirty fun, tilting her head up to look at her opponent and inspect her looks and outfit. When her opponent was right infront of her, she licked her lips, clearly enjoying what she was seeing. She twirled the dildo between her fingers before dropping it back on the ring, she first decided to introduce herself, but that would be too common, too dull for a match like this. Though she appreciated how polite Saeko was, she was anything but polite now, she rushed from the turnbuckle to get right into Saeko's face and slip her arms around the girl's waist to pull her into a tight bearhug, not really looking to hurt or start the match right away, but rather to introduce herself appropiately.

She pressed her chest into Saeko's delicious pair and sinked her lips right upon Saeko's, deliver a firm, steady kiss and even trying to drive her tongue into Saeko's mouth to start this ' introduction' hotly. A part of her wanted to rip everything off the girl and start dominating her, but this was a match after all, she would have to wait. After a full minute of keepign Saeko in a vice like grip and dominant kiss, she would break the kiss, licking her lips to taste Saeko and finally spoke it. " .. Shinonome Miki.. Call me Miki.. Or, by the end of this match.. Mistress Miki.. " She grinned daringly at Saeko as she released her.
From the moment Saeko entered the ring she could feel the eyes of her opponent upon her, glancing over at the barely dressed woman with a sly grin on her lips as she watched the woman licking her lips in anticipation. Taking her place across the ring from her opponent Saeko took the moment to study her as well, not sure if the woman's outfit was practical even for a match such as this but it certainly looked quite good on her, though she had a feeling it wouldn't last very long once they got started. Her eyes followed the dildo as it fell to the floor and when her gaze moved back up she found the woman right in front of her, only able to take a single step back before the girl's arms wrapped around her waist.

"What are..." Saeko started to say as her breasts were measured against those of her opponent's, which to her felt almost as big or as firm as her own, before the woman locked lips with her in an incredible kiss. She was too stunned by this development to resist it, moaning into the kiss as her tongue joined the other girl's in making the kiss as pleasurable as possible. Saeko's cheeks were blushing bright crimson as Miki introduced herself in a more traditional manner, grinning widely at the woman as she lightly pushed against her as they separated. "Miki it is then, I doubt I'd call you mistress even if you do find a way to win our match but it will be fun to see you try and make me call you that Miki." Saeko replied while she raised up her kendo stick to lightly poke Miki in her right breast, using the tip to then brush aside the open shirt so that Miki's tits were bare to the crowd once more.
Miki didn't protest when she was pushed away in a gentle manner, she licked her own lips, which still tasted of Saeko's and let out a teasing moan. She was going to enjoy fighting this girl, hearing her speak that she couldn't accomplish making her call Miki her mistress, it only fueled Miki's desire to do so. She didn't move away when that kendo stick poked her and even started to move her open shirt to the side, though it did make Miki shudder, maintaining a dominant glare at Saeko as she brought her hand up to take a hold of the kendo stick and gently move it back and away from her shirt so it would cover her breasts again. " Ah Ah.. The only way you get to see these, is to come out on top. " She then brought the tip of the stick up to gently it gently before touching the tip with the tip of her own tongue. " Or stay down for me to smother you with them. "
Saeko could see she had quite the night ahead in trying to outlast Miki as the woman did not seem the type to hold anything back when it came to sex, lightly shuddering at the thought of succumbing to Miki who she was beginning to see more and more as a sex crazed beast. If there was one thing she loved it was a challenge and she certainly had one here, Saeko smirking while she rolled her head around cracking her neck in preparation for the hard fight ahead, her eyes gazing upon Miki with clear lust within them as she exposed the woman's large breasts for just a moment. "Please, I will see them the moment you move Miki, your attire isn't exactly modest if you hadn't noticed." Saeko teased the woman while watching Miki lick the tip of her bokken, waiting for her to finish before pulling the weapon out of the girl's hand and resting it on her shoulder. "If you think you can pull that off go ahead Miki, though you may be too busy getting fucked by my lovely sword here."
" Does it really have to be modest in a match like this? " Miko took a step back when the wooden sword was withdrawn and Saeko looking like she was ready to fight, just patiently waiting for the ring now while she thought of a way to attac kand humiliate Saeko. The girl was rather confident that Miki would end up being fucked by her weapon but she was not about to let that happen. When the sound of the bell rung through her ears, she wasted no time to advance on Saeko and tried to bring her arms around Saeko's head to pull the girl's face right into her exposed cleavage and off course, trying to jerk Saeko to the side to try and move her down onto her knees.
"No I suppose not, though you should actually cover them next time if you're going to say one has to earn seeing them." Saeko said with a bit of giggling at how funny the woman's words were, she certainly was a bit of a contradiction as her attire spoke to someone just wanting to be fucked, but her words painted her as quite the competitive type, though she always supposed her choice of clothing or lack thereof could just be a way to make things more thrilling for her. Saeko had intended to put her bokken down as while weapons were allowed she didn't think they meant anything more than sex toys, but before she could Miki came charging right at her, Saeko moving on instinct as she ducked and rolled forward past Miki, coming out of it in a low crouch while swinging her bokken at the back of of Miki's legs trying to sweep them out from under her before moving out of the woman's reach.
Miki had the initiative, she tried to ake it word and bring Saeko to the first of many smothers during this match but the girl was quite quick and managed to roll past her ad before Miki could even turn, the weapon was used to to force Miki to fall over and onto her back, making her blink as she was staring up at the ceiling now, wondering what just happened.

However, it did not take long for Miki to flip back onto her feet and turn to face Saeko, deciding to test her speed once more as she rushed straight towards Saeko, though instead of grabbing her, she tried to jump right into Saeko and crash her down to the mat and with Miki coming down on top of her.


Similar topics
---
Permissions in this forum:
You
cannot
reply to topics in this forum