Champions & #1 contenders
Highfly Flying Out Of Town
Tue May 22, 2018 1:31 am by HighFly
Hello everyone, I just wanted to inform all I have threads with that I will be gone from this coming Wednesday through Sunday. I won't be able to post consistently if at all during this time, but I will try to make up for it next week! I am sorry for the inconvenience to everyone.
Comments: 7
The Austrailian Mudslide is Back.
Sat Apr 21, 2018 6:20 am by Softsquad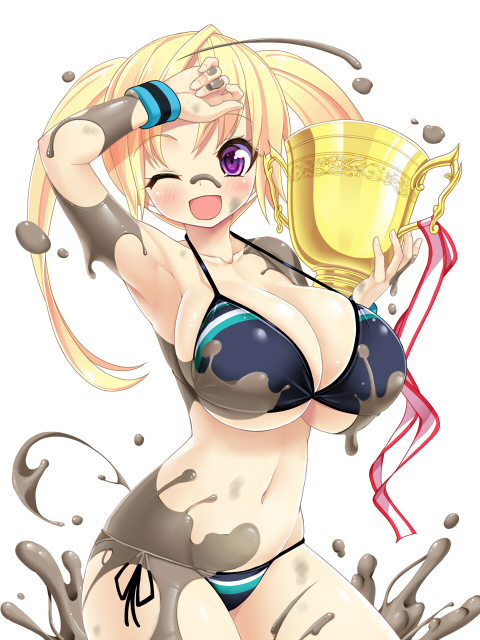 Granted that most of you won't know me or remember me, but I've had a few matches here and there some time ago. Well I think its time to become a regular around here and try to have some fun again, but at the same time keep coming back. Anyway I think its time to jump into some matches with Zoe Taylor, my mud wrestling character from Australia and get her back into the squared circle. Furthermore I will update my characters as I think some proper changes need to happen.
So if anyone would …
[
Full reading
]
Comments: 5
Page 1 of 6 • 1, 2, 3, 4, 5, 6


It was going to be a joyful day for the Kashnakov family, one of their relatives was going to marry someone and the entire family was invited, even the two evil kawaii sisters were asked to come spend this day with their family and celebrate the wedding. Cerbera had gone ahead of Zera since she was already close by.. Zera however, was going to that wedding with a plan, a plan that would hopefully work and help Cerbera with her inner conflict that she had been trying to hide, today would have been a much harder day to prove. All in all, she just wanted to see Cerbera happy. Luckily, Zera knew what she had to do to change that and took someone with her when the limousine picked her up, entering it with the person she pulled along and took a seat on the stretchy couch, letting out a sigh as she started to adjust her dress, this was truly something that no one would ever thing Zera would wear, but that was why she separated her job/wrestling part from the family/social part.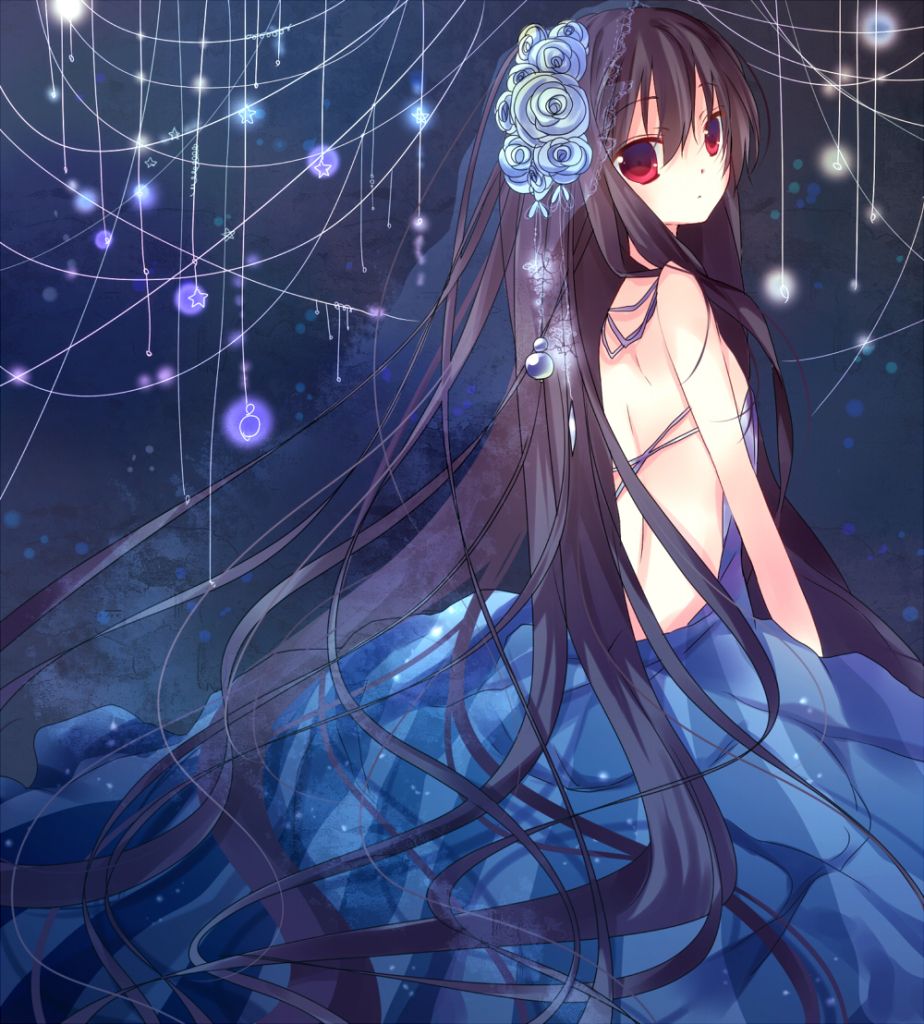 " This feels so tight around the chest.. " She would mumble out, adjusting it frantically before she tilted her head to the side, looking at the person she brought along. " This might be the only time you can approach and talk to Cerbera. I know my sister, she will not be violent upon seeing you there, that means you can talk to her and she will actually listen so our family won't take notice of it. I can't help you with that, though. Once we're there we'll part ways once we find Cerbera, it's all up to you then, Genesis. " The girl next to her was none other then Genesis, the person responsible of Cerbera's destructive behavior. Though Zera had first refused to forgive her, it were Genesis's words that made the berserker reconsider the green eyed girl and eventually, help her. If Genesis truly loved and cared for Cerbera, now would be the time to show that. It had been a while since Zera and Cerbera were reunited and started to get along, they were close to being real sisters were it not from what Genesis had done, she had hoped that this would be the cure for everything, Zera truly did care about Cerbera.
Genesis seemed rather emotionless at first as she stared aimlessly through the car door window as they rode along in a limousine. Her green eyes blinked a sshe let out a sigh, she heard Zera begin to talk and for the most part she ignored her giving a pause before answering her as if articulating her thoughts. She had a lot to think about, Genesis wasn't so inclined to apologies. She was a heel and a brutal one at that too. However, Genesis really did love Cerbera and although she may have succeeded in reawakening her dark side, she began to regret it. Genesis loved the Cerbera of old, the heel who would stop at nothing to destroy all her foes and the former leader of Era of Hell. She remembered the days, she watched Cerbera on the television in anticipation. In truth, she was coming into terms with the fact that she was infatuated with Cerbera as an idol but, didn't love her as a person.
"Yeah, I know..." Genesis said as she looked out at the window. "I do care about Cerbera. I really am sorry for her and I appreciate you doing this whatever your reasons you sacrificed the most for your sister and I'm truly sorry to be the catalyst of you doing that..."
The green eyed girl than realized they were about to arrive and once they did, she would step out of the limousine in her black dress. She had white frills underneath her dress as she stepped out into the moonlight taking up the rose in her hand and putting it behind her ear.
[align=center:353a6i34]
[/align:353a6i34]
Last edited by 863 on Tue Nov 06, 2012 4:08 am; edited 2 times in total
" One more thing.. " Zera whispered while the limousine went for a slow stop. " My family doesn't know about us being in the AFW or what we do there.. I'd appreciate it if you don't say anything about it. " Once the door opened for them, she would step out first, adjusting her dress one last time before she took Genesis by the head and led her inside in a slow pace. " I'm doing this because I have watched suffer Cerbera for years, if this helps in some way, I'd be more then happy. " She would have a very careful grip upon the girl's hand, guiding her inside and immediately greeted by family members, speaking to them in Russian before the wandered off to others. She pulled Genesis in further, trying to find Cerbera within this rather large crowd of family members and friends. After entering the dining room, she noticed that most had already began eating and celebrating ahead since the couple having the wedding were madly in love with eachother. After scouting around, she caught glimpse of her sister, pulling Genesis by her hand next to her and nodded at the direction. " There she is.. "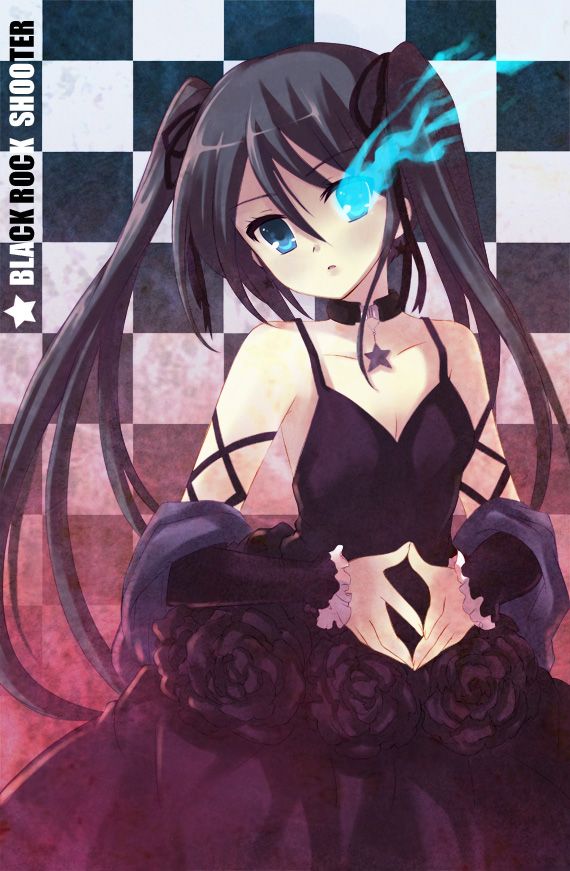 There stood Cerbera in a very elegant black dress, shaking hands with numerous family members with a kind smile on her face, though people that actually knew her would know that it was mostly fake. Still, she sparkled so nicely and stood out from the crowd. Zera would smile to herself and released Genesis's hand and patted her on the butt, pushed her towards the path of Cerbera. " Good luck.. Make her smile for real. " Zera then stepped to the opposite direction to mingle with the crowd and find her parents, leaving Genesis by herself.
Last edited by 131 on Tue Nov 06, 2012 4:19 am; edited 1 time in total
"mhhhk..." Genesis was a little flabbergasted at what she had said before she left. Cerbera's parents had no idea that their daughter or rather daughters were currently fighting at AFW. Genesis was then surprised looking at Cerbera in the distance, she seemed like a completely different person. She seemed sociable and kind and had an aristocratic air about her as she wore that dress all too well in the moonlit night. Seeing her, Genesis lost her nerve as memories of that cage match came back into full view. Her hands trembled for a brief moment as she asked herself what she was doing. She was going to this fancy wedding just to apologize to her in front of all these people. She froze for a second as she felt alienated by the people around her who seemed so high class and so composed off to see a fancy wedding. Hell! she didn't even know who the hell was getting married! "Ah!" Genesis let out a small yelp when she was patted on the bottom which made her cheeks glow.

"Thanks..." She mumbled before turning her head back to Cerbera.

Genesis took a breath and walked closer and closer to Cerbera but, she couldn't quite look her in the eye. She looked down at her skirt instead as she drew closer. Her cheeks grew hot in anticipation, she could feel her heart throbbing against her rib cage.

"Uh... Hello" Genesis said but, she mumbled her words barely making what she said audible as she worked up her courage and looked at Cerbera's shoulder instead.
Last edited by 863 on Tue Nov 06, 2012 4:45 am; edited 2 times in total
Cerbera's attention was shifted from one person to another. Luckily, the kawaii was a bit of a multi tasker, she could handle it quite well. However, the [url=http://www.youtube.com/watch?v=XvTu6LLjgVk:363s5vlt]music[/url:363s5vlt] started playing and the people were asked to go to the ball room to dance if they wanted, it seemed that the couple were planning to say the yes word during that dance. Many were happy about it and Cerbera was about to follow them.. Until she had heard that voice that was still etched within her mind, turning her head to face the dressed up Genesis. For a moment, all the hatred, insanity and anger was shown through them until a family member called out in Russian to her, making it all disappear within an instant to reply back with a smile.

She turned back to Genesis. " What are you doing here.. If you're looking for a fight, you're not getting one. " Though she still had that obvious grudge towards Genesis, she was not being violent about it, Zera might actually be right with Cerbera not going for revenge or physically attacking Genesis upon detection, the kawaii was actually talking to her.
Last edited by 131 on Tue Nov 06, 2012 1:27 pm; edited 1 time in total
Hearing music play, she examined Cerbera as she seemed like she was about to go off to dance. Genesis walked forward and put on a cheerful smile as she spoke a little louder so some of the surrounding group could hear her.

"Oh, I was invited by your sister, she insisted I come to the ball with her but, I must digress I haven't danced to waltz in a very long time. I told her this and she said she'd teach me but, it appears I lost track of her and got separated. Although this is asking a lot but, may I borrow you for a dance? Just so I can get a for the dance?" Genesis said as she looked rather happy but, as she grew closer her face turned serious as she whispered to her.

"No... I'm not here to fight you..." Genesis whispered, "I need... I need to speak with you... I'm not up to any games."
Cerbera knew if she refused this, all of this, her family would look at her funny and wonder what kind of relationship she had with this girl. She twitched when Genesis mentioned Zera, she should have figured out that her sister was trying this. When Genesis asked for the dance, Cerbera wanted to hurt her, she really did, after all this she had the guts to ask her that? She had to though, so no one would be suspicious of Cerbera. She took Genesis by the hand, a firm but still gentle kind of grip and she guided her to the ball room. " As much as I am against this, on this joyous night I have no choice. " Once entering the ball room, she would head to were the rest were dancing and turned to face Genesis, placing one hand onto the girl's upper back and the other hand held out, extended by her side and awaiting to interlock with Genesis's hand, whispering a reply. " Go ahead then, I'm waiting. One wrong word and I will not hesitate to kill you right here. Just.. Put your hands shoulder and my hand.. "
Last edited by 131 on Tue Nov 06, 2012 2:27 pm; edited 1 time in total
Genesis was rather silent Cerbera lead her across the ballroom floor and only nodded as she did what Genesis said but, the girl had danced to a waltz before and just by watching the others around as she entered, she was able to pick it up rather quickly. For a while, she said nothing as the two danced in a circular motion. Genesis danced around her with Cerbera as she rather enjoyed this moment in truth but, she was lost in her thoughts and wasn't concentrating. Genesis blinked as she accidentily stepped on Cerbera's toe not hard but, it messed up their rhythm a little before she continued.

"I'm sorry..." Genesis said but, not in a half hearted kind of way. It seemed, there was deeper meaning behind it than her stepping on Cerbera's foot.

Genesis leaned in closer and finally began to speak "I really am sorry. I don't think I introduced myself. My name is Jennifer Esis and although I don't have the accent, I was born and raised in England. I was bullied constantly when I was a kid because I didn't have parents. So, I spent my days dreaming of being able to take my revenge on them. One day, I saw this girl on television who I must confess I was infatuated with. She had quite attitude and she was so tough and wouldn't dare to be disrespected by anyone without getting a piece of her first. I idolized her, she was everything I wanted to be. So, I acted tougher and I took classes in MMA and began to follow in her footsteps. However, when all my hard work began to pay off, this girl had changed. She was a nicer person."

Genesis paused as she looked at Cerbera's eyes. "I wanted to see that girl again and I didn't care how much pain she would feel if she reverted back to that person. I'm sorry Cerbera, I thought I loved the real you but, I didn't love you at all. I was just in love with the idea of you."
Cerbera was just watching her with a dead like stare, even when Genesis stepped on her foot, she just brushed it off. Though, when Genesis apologized, her eyes did widen slightly and that judging look on her face softened up a bit as she listened to Genesis's story. When she was finished, she would close her eyes to hide them when Genesis looked into them, just dancing along with Genesis and after a long pause of her own, she would speak out in a soft, soothing tone. " It's good that you found a role model, but you took the wrong one. Like me, you judged people because a certain part of them made you feel worthless. " She would spin them around a few times, Cerbera wasn't going to get dizzy cause she was used to it." To be honest, I learned most of my moves from videogames. However.. You should never be like someone. Be your own self, be Jennifer Esis. "

Then, Cerbera would suddenly dip Genesis down and look back down at her with her bright blue eyes. " You loved what I was doing, not me. That alone should give you a reason never to pull a stunt like that again. The reason I changed was because I could not bare to be alone again, hurting others for the sake of your own pleasure isn't going to get you far. I learned that first hand and because people cared about me, they changed me and made me happier until you arrived. " She then pulled Genesis back and brought the girl against her, whispering oh so softly into her ear. " It's good that you don't love me, you wouldn't be able to keep up anyway. I'll forgive you under one condition... You apologize to Zera for putting her through all that just to reach me. "
Genesis nodded as she listened intently to Cerbera's words as she took them to heart as they danced rather well. Genesis smiled as she heard her whisper into her ear. She seemed rather amused by Cerbera's demands.

"Then it appears I am forgiven because I already apologized to your sister when we arrived. Although I think words aren't quite enough to repay my debt to her. I truly am sorry to her and to you.

"You know Cerbera It's hard to picture as you are now, a high class girl with all your edicit so kind, gentle and well meaning. So innocent and thin skinned, it's hard to take in."

Leaning in towards the girl's ear whispering in a rather playful voice as Cerbera would be able to tell the girl was grinning even without looking at her face.

"Thirdly, I will admit you are superior to me in the ring but, in bed...." Genesis said, "You'd be mine nine times out of ten"

Genesis would then twirl Cerbera and lean her back as she would smirk right in the other girl's face just to tease her a bit almost challenging her.
Page 1 of 6 • 1, 2, 3, 4, 5, 6


---
Permissions in this forum:
You
cannot
reply to topics in this forum