Champions & #1 contenders
Posting delays
Sun Jun 24, 2018 12:14 pm by Harrier
Dear posting partners and people who are waiting for an reply from me by PM,
I am terribly sorry that you have to wait for my replies for so long.
Maybe the one or another from you knows the situation, you were flying high for some weeks posting wise and then you hit rock bottom again because of some RL BS and then you barely manage to churn out enough creative output for a meager 100 words post in a week and you ask yourself how you could have seriously overextend your supply lines so much. …
[
Full reading
]
Comments: 0
Kawaii Opportunities
Sun Jun 17, 2018 3:04 pm by Daaharu
Hey, guys!
With the kawaii title match at Avalanche taking on an interesting wrinkle with the interruption by the Brat Pack, we are moving forward with the overall kawaii storyline, and at this point I'd just like to take stock of what kawaiis are out there that are interested in participating in a cohesive storyline.
Can't make any promises about titles or what exactly each girl's given role would be. We can talk a little more about the specifics of where the story is going soon, but I …
[
Full reading
]
Comments: 3
Match for Takeichi
Tue Jun 12, 2018 6:13 am by GrandAkumaShogun
So with my other two guys having their own matches I figure I should do something with my first character on here, Takeichi Mori. If anyone is interested feel free to post here or get in touch through a pm so we can plan it out. I can either have Takeichi remain a jobber or begin to work him towards being a more serious competitor.
Comments: 1
Page 1 of 7 • 1, 2, 3, 4, 5, 6, 7


Match Type: NHB Ultimate SubmissionVictory Conditions: Must make opponent submit 4 times, each time on a separate body part to achieve victory
Amelia was ready. Her first match was finally here, and she was ready to show the world what she had. after everything she had been through growing up, this was the best way to blow off all of the agression she felt over the years. mind you she didn't really like hurting anyone, which was kind of odd for someone who signed up to be a wrestler, but when she gets in the ring, she turns into someone else entirely, and even tends to show off her more "sensual" side.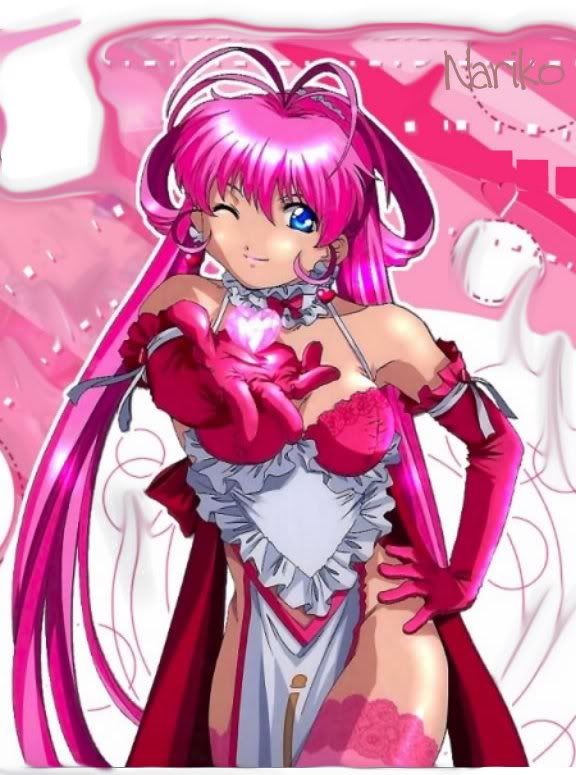 When her theme song, [url=http://www.youtube.com/watch?v=B4X4ZflBPXU:bvo2sy5u]Love is in Bloom[/url:bvo2sy5u], she made her way out of the back and onto the entrance ramp. She was met by whistles and hoots from the men in the crowd, mostly because of how revealing her top was. But she didn't mind. She was used to it, in fact she loved it. Men just seemed to love her, if only for her looks.
When Amelia made it to the ring, she would climb in and raise her hands to the sky, waving at everyone as she spun in a small circle. "This is it, no turning back now," she would say with a wide smile as she would move to a corner and await the arrival of her opponent. She had to admit, she didn't know anything about her opponent, or who he even was. Maybe she should have asked someone... oh well, too late now.
Last edited by 10765 on Wed Dec 19, 2012 5:42 am; edited 1 time in total
Alex sat backstage and pulled his dark green gloves over his large vainy hands as his opponet's music slowly died. The federation had yet again shadowed his eyes over who his next oponent would be. They really loved to do that. He sighed hoarsy. He grew tried of not knowing the mission objective. [Then again,he was getting tired of this little game the federation played with him. Once he had gathered enough funds to go and find his mother he would "retire". There was always a bright side to this game, the chance to continue his secert sadistic passion. That as well as the match type..his favorite. As his music started sounding he stood up and grinned
Showtime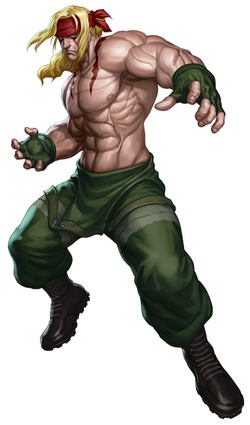 As his theme music [url=http://www.youtube.com/watch?v=12-n0_LvxwU:20y6hf2q]When the Lights are Down[/url:20y6hf2q] blared on as a cloud of smoke enveloped the stage and out from it walk the hulking figure of Alex. A mass of toned and hard flesh dotted every part of the man's anatomy, only covered by his dark green overalls amd gloves, ansblack combat boots ... as he walked down the ramp...a shrill of boos and cheers mixed together to form the audience around him. The lights were oddly bright...and it was slightly hard for Alex to see anything. As the large man looked up towards the ring to see who his opponent was and as he looked, he seemed to be almost blinded by what he saw.
Pink......
was the only thing his mind could register at the moment. He really didnt hope it was crossed dressing pink hooligan the federation choose to make a fool of him. He climbed up over the ropes and ploped his huge self down onto the ring, making it shift abit. Staring at his opponent, he pleasured to find a small a sexy pink haired girl dressed in what seemed to be a pink and white maid outfit.
"well well...this is my oponent...excellent..."
he said in a semi sadistic tone as he took a few steps closer to her.
Last edited by 10463 on Sun Sep 02, 2012 3:12 pm; edited 2 times in total
When Amelia heard her opponent's theme music baring, she turned to face the ramp, and felt more than a little terrified by what she saw. He opponent was a man, and a very BIG one to boot. How am I supposed to make THAT submit? she thought to herself as she back up into her corner as far as she could.

When the large man entered the ring, only then did she take in just how tall, and built he was. He stood over her by an entire foot, and one of his arms had to be almost as big around as her waist. She was immediately feeling a little regret in agreeing to a match without doing research on her opponent. Her nerves grew when the big man approached her. But she knew that she had to show that she wasn't afraid, even though she was. If she let him get to her, it was hopeless.

"Well, hello there big man. A big strong man like you is gonna be my opponent? Oh, I can't wait to have you tapping out to me," Amelia would say, winking at the large man.
The large man couldnt help but chukle at the smaller girl's remarks that she was to make him submit to her. "Ahah...ha...ha..is that so little one? Well you certainly can try if you can but I have other plans for you..." Alex pausd for a moment, as if what he had meant had some sort of sexual cognitation within those words (which could of been mostly likely be the case). "....so in that case....make sure you stay awake....I HATE waking my opponents..." He then laughed as he went to go stretch abit before the match started. Getting abetter view at her body, he could see she was sexy as hell..he couldn.t wait to get his hands on her.

As the hand on the bell snapped twice, singalling the start of the match, Alex came out from his corner to meet Amelia at the middle of the ring. His whole body flexed in power as his musles in his arms contracted and rested as he brought his hands up to near his face. "No hard feelings when you lose...." He taunted her as he offered her into a test of strenght....interested if she was going to accept it.
Last edited by 10463 on Sun Sep 02, 2012 7:55 pm; edited 1 time in total
Amelia could tell by the tone of his voice that he was dead serious, and that her words did little else but amuse him. She didn't care though, she would do her best regardless, whether she lost or not. She took her chance to stretch a bit just before the bell rang, and would them move in a circle with him. When he signaled for a test of strength, she hesitated just a moment. There was no way she was going to be able to overpower him, and she knew that full well. But What choice did she have really? She moved in, and locked up with him, but wasted no time in aiming a knee to his gut, though she would have to jump up a little bit in order to accomplish this, due to the sheer size of the man compared to her.
Alex was abit suprised as she locked up woth him, accepting the test of strenght. Was she that confident that she going to win or could she actuclly takr him on? Reguardless, he would show her his great strength. As they began the stuggle, he quickly found out that it was the reality of what he bad though. She was wayyyyy in over her head. He wasonly using about a 1/4 of his strenght and yet he could feel her strain under him. He chuckled abit until she tried to knee him. He frowed as she had to literally jump up to knee him. The knee connected, however, all the attack resulted inwas a slight grunt as her knee hit the side of his rock hard abs. He grinned again and then chuckled....ow.....hehehe...... He then tensed the muscles in his arms only slightly as he began to force her down to the ground.
Last edited by 10463 on Sun Sep 02, 2012 8:18 pm; edited 1 time in total
Amelia smiled when she felt her knee connect, but her spirits dwindled when she saw that it did next to nothing to him. Soon enough, he bagan to push her down to the ground. "Ghh!" She pushed back with all of her might, but the larger man's strength was too much for her, and her muscles began to shake and strain as she was easily overpowered. She was in a bad situation, and knew that if she didn't find a way to take him down soon, it would only get worse, and fast.
Alex chuckled as he continued to force more and more of himself onto her small body; feeling the muscles straining against his. Gripping her pink gloved hands, he spreadhis stance a bit more to force her even lower. "Come on now...is this how your frist match is going to be? A comeplte crush?! Step your game up! he yelled, as he brought his knee up, ramming into her abs, literatlly lifting her off her feet! He grinned. Why not another one? The same result yielded from his second attack. Holding her by the hair for a few moments to not let go of her....he suddenly moved the side of her...only to push her back and forced her to run as he quickly snapped her into an irish whip.
No matter how hard Amelia tried, she couldn't push him back at all. She was in the process of trying to think of a way out of this situation when she felt her opponents knee sink into her gut, lifint her off of her feet. "Guhh!" she would gasp, the blow driving all of the air out of her lungs with ease. She couldn't believe how painful the strike was. Before she could even suck in her lost breath, she was kneed again, and with no breath to expel, she gagged, nearly vomiting from the pressure from it.

She wanted to fall to the mat to mend her huring abs, but she was unable as he held her by the hair, pulling at her scalp painfully. She could focus on little else beside the pain that resonated though her muscles, she barely even resisted when he whipped her into the corner, her back smashing painfully off of the turnbuckle. Out of breath, and in too much pain to try and stand, her arms drapped over the ropes, holding her up as she forced air back into her lungs.
Alex watched as Amelia smashed up against turnbuckle. His first assault seemed quite success and he felt the momentum building up inside him. There was no time to stop now! He grinned as he stared at her, early in the match and already seemed like she was a wreck. He wondered if she was going to be able to last this match at all. She wasn't even able to support herself. None the less, she seemed wide open for another one of his attacks. He leaned down, resting his upper body on his knees as he stared right at her body. "You might wanna move!....because there aint no stopping this train!!" He yelled from the center of the ring as he began to charge at her, pushing his shoulder out front in an attempt to crush Amelia into the turnbuckle.
Page 1 of 7 • 1, 2, 3, 4, 5, 6, 7



Similar topics
---
Permissions in this forum:
You
cannot
reply to topics in this forum