Who is online?
In total there are
32
users online :: 3 Registered, 1 Hidden and 28 Guests :: 2 Bots
acuya
,
Cicilia
,
Mystery Dragon
Most users ever online was
390
on Tue Jan 02, 2018 2:02 pm
Champions & #1 contenders
Kawaii Opportunities
Sun Jun 17, 2018 3:04 pm by Daaharu
Hey, guys!
With the kawaii title match at Avalanche taking on an interesting wrinkle with the interruption by the Brat Pack, we are moving forward with the overall kawaii storyline, and at this point I'd just like to take stock of what kawaiis are out there that are interested in participating in a cohesive storyline.
Can't make any promises about titles or what exactly each girl's given role would be. We can talk a little more about the specifics of where the story is going soon, but I …
[
Full reading
]
Comments: 1
Match or RP?
Wed Jun 13, 2018 3:48 pm by Lotuswarrior
I'm just looking to do something while I wait for match replies. Really want to get some characters cemented a bit with a rival or some interactions with other characters here.
If anyone wants to do something hit me up.
Comments: 0
Match for Takeichi
Tue Jun 12, 2018 6:13 am by GrandAkumaShogun
So with my other two guys having their own matches I figure I should do something with my first character on here, Takeichi Mori. If anyone is interested feel free to post here or get in touch through a pm so we can plan it out. I can either have Takeichi remain a jobber or begin to work him towards being a more serious competitor.
Comments: 0
Page 1 of 6 • 1, 2, 3, 4, 5, 6


Standard Match-
Winner via pin or submission
[align=center]
Rei Tomizawa- The Cosplay Fighter
VersusToshimi Minami- The Venus of Submission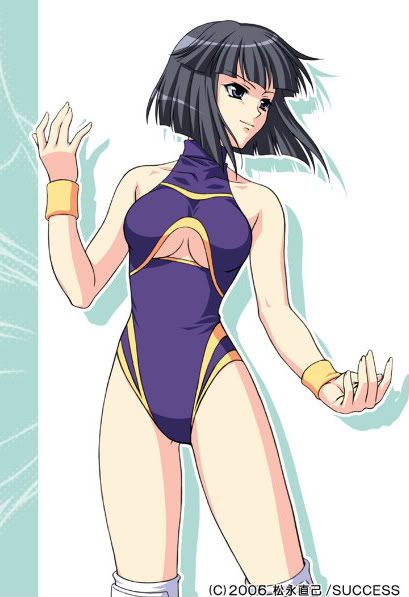 [/align]
In front of Rei was a purple haired girl who had green eyes like emeralds that stared back at her through the mirror of the locker room. Rei would stare back almost hypnotically at herself as she heard the drops of water descend from one of the shower heads. Rei didn't like the face she was seeing in her own reflection, usually, she was always so happy, so sure of herself but, tonight was different. Her match against Megumi and Chigusa didn't help either to boost her confidence. They had both gotten so much stronger than she anticipated at AFW. After all the training, Rei and Hikaru did since Wrestle angels dismantled both of them were so sure of being able to surpass their fellow wrestlers. However, this was not the case she was defeated by Megumi in spectacular fashion, she even had shivers of how Megumi power bombed her onto the mat and pin her in a Spanish press. The brunette even had the audacity to kiss her and hold the pin more after the 3 count and even taunted her. Not to mention what she did to her after their little match, just thinking about it reddened her cheeks. However, she wasn't afraid to face Megumi and perhaps her opponent now isn't as strong as Megumi. However, Rei has a history with Toshimi Minami. Time after time, she was bested by the other submission specialist, the thought of losing to her again made her cringe. Rei wanted to be the best submission user in all of Wrestle angels but, Toshimi was the holder of that title not her.
Taking a deep breath, the cosplay fighter slapped her own cheeks as she put on a fresh smile. She grinned on the brightside, this was an oppurtunity to beat Toshimi once and for all!
([url=http://www.youtube.com/watch?v=4ZQxpFFP2Pc:24i156hf]God Only Knows- Haruhi Suzumiya[/url:24i156hf])
Her theme music came blaring on the stereo, the girl jumped with surprise as it was her time to get on stage and she was late! Rei darted out to the arena a good 10 seconds after her music began out of breath as she waved to the fans. She scratched her head as one of the directors scolded her quietly as she walked up to the ring. The crowd was restless and the seats were full, it seemed that this would prove to be a popular match up. Entering the ring, Rei gave a wave to the crowd as she went to her corner her usual, happy-go-lucky self but as she stood there her gloominess returned. She gulped nervously as it was Toshimi's turn to make her way to the stage.
Toshimi rolled her shoulders as she warmed up for the upcoming match, it was her return night after being away from the business for quite some time. She was deadly calm and that surprised even her. It had been nearly a year she had been out of a ring and although she had been training hard as always some ring rust was to be expected, but that didn't worried her. She wondered why she couldn't feel anything about returning or about wrestling for AFW, the promotion that in more than one sense was responsible for the disappearance of the Wrestling Angels. She even had a hard time feeling anything for her opponent, Rei; a girl she knew and had fought before in WAS, Rei apparently thought she could beat Toshimi at submissions. Toshimi smirked. "Lets see her try..." she spoke to herself.

[url=http://www.youtube.com/watch?v=dIjyxrZ-8CI:2qte099r]Toshimi's music[/url:2qte099r] started and the crowd cheered loudly when the Venus of Submission appeared in the arena for the first time in a long long time. Toshimi took a deep breath and started to walk down the aisle towards the ring, ignoring her opponent and the fans. She climbed up to the ring and slid inside, moving to her corner to finish her warm up while she waited for the bell. She took a look at Rei, the girl hadn't changed at all. Toshimi got the strange feeling that not a single day had pass since she left wrestling; everything seemed so familiar, like if she had lived this over and over again.
Rei gulped as her opponent seemed more than confident as she always did in all her matches. The girl snapped out of her weird funk as she smiled and put her left hand on her right shoulder as her right arm rotated full circle before she pointed at Toshimi. Rei grinned with a tomboyish aura about her while she pointed at her. "It's been a long time! hasn't it my old rival!" Rei said even though Toshimi would have little reason to view Rei as her equal. The girl smiled as Toshimi's outfit had yet to change after all this time that was somewhat comforting. Quietly, she then walked over towards Toshimi, step by step she got closer until she was face to to face with her foe. With each step Rei grew more serious as she stopped until she was face to face with Toshimi as she glared at her but, then a smile came to her face.

"Today will be the day! I'll strip that title from you! Toshimi Minami! So..." Rei said in a cheerful voice as she extended a fist to Toshimi to bump, "May the best woman win!"

"Oh and don't worry..." Rei said grinning ear to ear, "I intend to..."
"...old...rival...?" Toshimi mumbled looking at Rei with a hint of confusion on her face. She didn't thought of Rei as her rival...and she definitively wasn't old! She remembered then how much Rei wanted to take the title of the Venus of submission, something she didn't really cared much about and a glimpse of something that looked almost like a half smile appeared in the corner of Toshimi's lips. Rei sure was silly and quirky, Toshimi didn't thought of her as a rival, barely a worthy opponent and if Rei thought she could compare to Toshimi in submission skills, she was completely delirious. For Toshimi this was merely a comeback match...a warm up match to get off the ringrust and be ready for the REAL challenges.

"You are so childish..." Toshimi scoffed at Rei's words and then she took a deep breathe that sounded almost like a sigh of disappointment. "Try not to embarrass yourself..." she added whispering, almost scolding her opponent. Then Toshimi stepped back to her corner and, as the bell rang starting the match, she dropped into a classic wrestling stance.
"Ch-childish? Embarrass myself?" Rei pouted as she heard Toshimi's little quip but, slowly her lips formed a smile. "Hmpf! I'm tired of you treating me like some kid!"

The violet haired girl took a breath and shifted into a stance nearly mirroring her opponent's stance as she stared at the raven haired beauty with her green eyes gleaming in anticipation. Rei would hear the bell ring across the ring as if it were a starting gun as she took no pause and ran straight at her opponent without a moment's hesitation and
would give a bit of a battle cry. Kicking off the ring floor with both feet, she would try and send a flying dropkick to her opponent's chest. It was a bold move and a risky one at that but, reckless is a word too meager to describe the Otaku's true audacity.

"Here we go!" Rei would say as she would attempt to try and score the first strike in their match up.
Toshimi thought of telling Rei 'then stop behaving like one' but instead she only sighed and rolled her eyes. Then the bell sounded and Rei rushed at her without wasting a second. Toshimi's eyes opened wide as she saw how recklessly...and fast... Rei was charging at her. Her slender muscles tensed and she saw how Rei jumped in the air and went for the dropkick. Such a stupid way to start a match, Toshimi thought, but the fact was that it had taken Toshimi by surprise. The Venus of Submission was perfectly aware that she had lost a split second doubting what to do before setting in motion. She stepped to the side, but her legs didn't seemed to move fast enough. Was it ring rust or was Rei just that fast? Toshimi didn't had much time to ponder that as Rei's boots hit her chest, mostly her right breast as she had turned her body a bit while trying to avoid the hit, that was still enough on target to send Toshimi loudly down to the canvas.

"UGHHH!" Toshimi groaned as she laid on her side, holding her hurting breast with one hand. Although the impact hadn't been so severe taking most of the hit on one tit made it all the more painful. Toshimi gritted her teeth and got on her fours, trying to ignore the pain and how pissed she was with herself for being caught by that move, and start getting up back to her feet.
Rei smiled as she scored the first blow of the match and as ecstatic as she was, she needed to be vigilant. If she wanted to win this amtch she had to give her opponent no room to breath or counteract. She had gotten up faster than her opponent and while Minami was still picking herself off the ground, the purple haired girl would now be standing over Toshimi while she was on her hands and knees. Lacing her fingers around the other girl's chin, she would sit down on her opponent's back and pull back hard as she would slide her knees under her opponent's arms as she would attempt the other girl into a camel clutch submission. Cranking the other girl's head back as she would grit her teeth in a grin.

"You have no idea how long I've waited for this..." Rei said under her breath.
Toshimi realized now that she was fighting against a girl that was clearly faster than her.. but that had much to learn yet about submissions. She felt how Rei locked her fingers around her chin and began to pull back immediately bringing the pain to her neck and then slammed her butt down on her back. "OUHH!" Toshimi groaned as the weight of her opponent began to push her down. She felt how Rei tried to sneak her legs under her armpits and that opened the door for her escape. Toshimi would quickly wrap her arms around Rei's legs and immediately began to pull them forward, trying to put Rei off balance at the same time she pushed her head and back up and backwards, going with the camel clutch on her knees attempting to topple her opponent down before the hold was locked.
Rei let out a "tsk" as her opponent managed to escape her submission as she began to topple her foreward. The purple haired girl would fall backward as her back hit the ringfloor as she let out a grunt. However, Rei refused to let go of Toshimi's neck as they fell back. Rei wasn't the same girl after wrestle angels she trained hard on her mat wrestling but her defense was weak and had to keep going on the offensive.

Grabbing her opponent's neck as she would then wrap her legs around her foe and put her into a rear naked choke. The girl grinned and would kiss her foe playfully on the cheek.

"Thought you could get away from me?" Rei said grinning as she tightened the hold of her legs and arms. "I won't lose to you Toshimi... I'm tired of you walking all over me!"
Toshimi thought she had already got rid of Rei's hold when she felt how the cosplayer began to fall down... only to find that Rei was dragging her down with her. "UGhh!" Toshimi groaned her eyes open wide as she was taken down and remained trapped by Rei. She immediately let Rei's legs go to protect her neck that was being squeezed hard by Rei's arm, making Toshimi grimace and groan. She quickly grabbed the arm and began to pull it, trying to avoid any direct pressure on her throat knowing that would surely end the match. Rei's legs soon began to squeeze her sides and she realized she was going to have to endure quite a bit of pain, but keeping her ability to breathe was more important at this moment.

Toshimi was surprised but hardly impressed by the cosplayer's display. Although she cursed herself for allowing herself to get caught like this, she didn't lost her cool. Toshimi kept one hand pulling on Rei's arm and raised the other hand, closing it into a fist and then bringing it down, driving her elbow into Rei's ribs, trying to make the cosplayer release her.
Page 1 of 6 • 1, 2, 3, 4, 5, 6



Similar topics
---
Permissions in this forum:
You
cannot
reply to topics in this forum