Champions & #1 contenders
Posting delays
Fri Mar 16, 2018 4:08 pm by Yori
Howdy.
Should have made this sooner, since I hadn't informed everyone I have threads with. Posting has been and will be sporadic from me for a bit since I am in the process of moving. I have interwebs again, so now it is only a matter of finding the time. I won't be fully back until the tail end of the weekend (I hope) but I will be sprinkling posts out a bit when I find the free time.
Stay classy.
Comments: 2
A match for Takeichi
Mon Mar 12, 2018 7:31 am by GrandAkumaShogun
Since both Imai and Takeshi are currently involved in matches I was wondering if anyone is interested in taking on my first wrestler I made for here, Takeichi Mori. His profile says he's a jobber but I intend to change that and hoping a match can help with that. Anyone interested please get in touch with me on here in a pm.
Comments: 0
Looking for a start
Mon Mar 12, 2018 2:47 am by noob
Hey y'all! As is prolly pretty obvious I'm looking for a match. Win, lose, match type...I ain't terribly picky honestly and really am just looking to have a fun match. That being said though I do think it would be interesting to start a story line of finding a mentor or something for one of my characters.
Anyways my characters along with their descriptions, and maybe some preferences are in my roster link in my sig.
Figured I'd see if anyone was looking for something before going and …
[
Full reading
]
Comments: 0

Name
: NoÃ
mi AimÃ
e Victoire
Sex: Female
Age: 25
Eyes: Black/Light Blue
Hair: Jet Black
Height: 5'7"
Weight: 115
Nationality: French, Japanese, American
Occupation: Psychiatrist
Alignment: Heel
Entrance music: Last Name - Carrie Underwood
Wrestling Information
Strategy: Psychologically wear down her opponents and then finish them when they are most vulnerable. She favors long matches.
Style: Not physically strong, and average speed but her brain makes up for the loss in combat ability. Also, skilled in hypnosis.
Preferred Attacks: Joined AFW strictly for hentai so she is not well versed in wrestling techniques. She prefers matches slow, and personal. Smothers, and nasty underhanded tricks such as spitting, farting, hair pulling, wedgies, and hidden weapons ( nothing lethal e.g. - pepper spray, oils, perfumes, and sex toys )
Preferred Matches: hentai, bedroom humiliation/hentai, smother matches
Endurance:
★★★★★
Strength:
★★★
Speed:
★★
Defense:
★★★
Technique:
★★★★★
Favored moves: "Beaucoup de lÃ
cher et baiser" - NoÃ
mi ( Lots of licking and kissing )
Finishing moves:
Folie À Duex
- The main strategy behind her style. She manipulates her victim by feigning sexual attraction and convinces them to let down their guard and succumb to her sexiness. She also uses this kind of psychological tactic to turn the tables when she is at a disadvantage.
"Bonne Nuit Mon Amie"
- NoÃ
mi uses her pendant to hypnotize her victim and make them fall asleep. Whatever happens from that point is up to her imagination
" title="Wink" />. She also utilizes it for psychological combat by un-hypnotizing them and watching them still enjoy it.
Dormir sous le cul
- Instead of using her pendant, NoÃ
mi uses her ass to hypnotize her opponent while she is on her hands and knees bent over on top of her victim. Then when they become dazed by her sexy ass, she spreads her butt wide and envelops her foes face deeep in her ass and gives them a nasty facesitting for as long as she wants. She may make them lick and kiss her ass to show their gratitude.
Français spit
- The ultimate French Kiss. NoÃ
mi holds her victim down for a nasty face-spitting session. Her opponent is hypnotized prior to the finisher into being infatuated with her captors saliva. When she is done, she snaps her fingers to return them to normal and watches as they go ballistic from the spit on their face. Even the toughest of wrestlers succumb to this torture.
Characteristics: shrewd and cunning, manipulative, friendly, perverted, somewhat shy
Physical Appearance: Curvy, but not too busty and not too much butt. Slim and sleek. Lacking in the muscle department, and not in top physical condition. Spends most of her nights reading so she isn't too athletic either. However, she doesn't use her body strength to subdue her opponents, but her mind and arousal.
Past/History: Ever since elementary school, she has been abused and harassed by her peers for being quiet and withdrawn. The boys would pull at her long unkempt hair and put objects of sorts in it, while girls would shun her for being the "bookworm" and teacher's pet. She suffered undescribable torment such as girls spitting in her food and sometimes at her, being picked last for anything other than group projects, pantsing, public humiliation, and in one instance a soccer ball to the face. The only thing they could not pick on her about was her personality. She said few words, if any, even to her parents. It was hard to get a good read on her. By the time she was in 8th grade, she had a pretty good read on other's. She could tell who was desperate, who was insecure, who was depressed, and the ones who acted out in front of a crowd. Being subjected to pain early on was good for her because she didn't have to suffer through it in High School. She knew the key to acceptance was to get boys to like her. She quickly lost her virginity in her freshman year. However, the guys would see her as a tease and stray away ( if they could ). One boy in particular, Gabriel, to this day is "on her leash". The special one NoÃ
mi sees as her "pet". The girls were a different story. They quickly accepted her once they wondered what her secret was. No girl was as good at seducing boys than NoÃ
mi. Other girls say it was like she was inside of their mind and she had this sinister hold on them. Nevertheless, they strived to get on her level. The soon realized the extreme envy they carried and began to shun her as well. NoÃ
mi's controlling personality finally showed its colors. She became the bully, and made specific individual's suffer the way she did all throughout her life. Countless girls were tormented in ways they could not imagine. NoÃ
mi knew as long as she had a "pet" around she could still be in control.
She eventually pursued a career in Psychology and graduated from college with a Masters in Psych. She became a sucessful Psychiatrist. Her life, for once, returned to normal. No more school drama, and no more bullying. However, she never married or settled down. She still spent her nights with countless men just to get the sensation out of her system. And to add some more thrill to her life, she had her secretary, Adele, move in with her and eventually become her house maid/slave. The slow and sucessful life was good for her, but she secretly missed the days when she was a queen. All the girls envious of her, and all the boys groveling at her feet.
One night while reading a magazine, she came across an ad for AFW.
"Want to unleash your inner dom, want to crush your opponents, want to be on top, then join AFW!".
NoÃ
mi knew she had no aptitude for wrestling or anything physical, but she knew exactly how to manipulate others to get to the top. This was a perfect way to show that she is still queen. She quickly signed up and soon she would make her groundbreaking debut.
Wrestling Attire: Hair unkempt, wild, and long with jet black bra and panties.
You don't want to make NoÃ
mi angry
Fun Facts:
-Always has at least one book on her at all times for a good read
-Has a fully equipped dominatrix dungeon in her mansion
-Loves the feel of the female body
-Favorite color is black
-Extremly good at reading others
-Her favorite food is Tiramisu
-Bruises easily
-Favorite animal is the Raven
-Loves poetry
-NoÃ
mi doesn't actually enjoy causing physical pain to others unless in sexual form
-She almost killed a girl by smothering her with her butt. Luckily she regained her senses
-Has never had anyone to call "best friend"
NoÃ
mi's Slave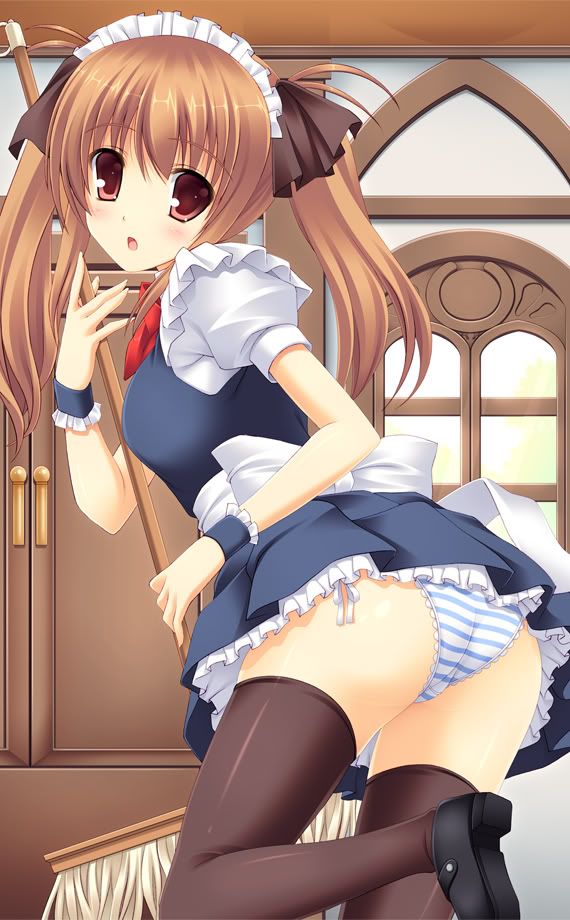 AFW Information
Record: 0
Wins: 0
Losses: 0
Draws: 0
Championships/Accomplishments:
Friends:
Allies:
Rivals:
Enemies:
Crushes:
Last edited by 9329 on Tue Feb 05, 2013 1:09 pm; edited 20 times in total
_________________
Remember2Smile's Girls
[url=http://afwrpg.informe.com/forum/friction-roster-f10/rachel-xxx-mifune-t6779.html:15fzwpzu]Rachel Alex "XXX" Mifune[/url:15fzwpzu] - [url=http://afwrpg.informe.com/forum/friction-roster-f10/noemi-aimee-victoire-t6796.html:15fzwpzu]NoÃ
mi AimÃ
e Victoire[/url:15fzwpzu] - [url=http://afwrpg.informe.com/forum/tension-pro-females-f61/rin-dubois-t5920.html:15fzwpzu]Rin Dubois[/url:15fzwpzu]



Posts

: 28


Join date

: 2012-02-03





Similar topics
---
Permissions in this forum:
You
cannot
reply to topics in this forum