Champions & #1 contenders
Kawaii Opportunities
Sun Jun 17, 2018 10:04 am by Daaharu
Hey, guys!
With the kawaii title match at Avalanche taking on an interesting wrinkle with the interruption by the Brat Pack, we are moving forward with the overall kawaii storyline, and at this point I'd just like to take stock of what kawaiis are out there that are interested in participating in a cohesive storyline.
Can't make any promises about titles or what exactly each girl's given role would be. We can talk a little more about the specifics of where the story is going soon, but I …
[
Full reading
]
Comments: 1
Match or RP?
Wed Jun 13, 2018 10:48 am by Lotuswarrior
I'm just looking to do something while I wait for match replies. Really want to get some characters cemented a bit with a rival or some interactions with other characters here.
If anyone wants to do something hit me up.
Comments: 0
Match for Takeichi
Tue Jun 12, 2018 1:13 am by GrandAkumaShogun
So with my other two guys having their own matches I figure I should do something with my first character on here, Takeichi Mori. If anyone is interested feel free to post here or get in touch through a pm so we can plan it out. I can either have Takeichi remain a jobber or begin to work him towards being a more serious competitor.
Comments: 0

A Strip smother wrestling match-Fighters will be wearing full attires (or less like bikinis or other revealing outfit if they want to)-Can only use smother holds to score a fall- Stakes are available for both wrestlers as long as both sides have an agreement- Each fall the loser needs to remove a piece of clothing- First one completely naked lose the match
[size=200:1fkkridn]
Princess Muku Muku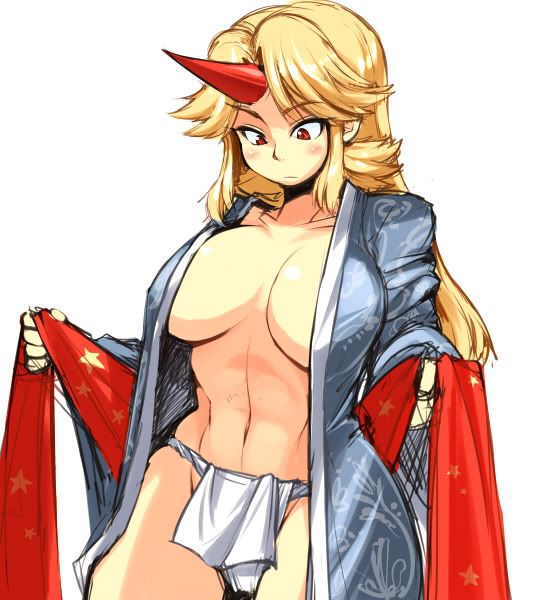 [size=200:1fkkridn]
VS
[size=200:1fkkridn]
Heather Sunderland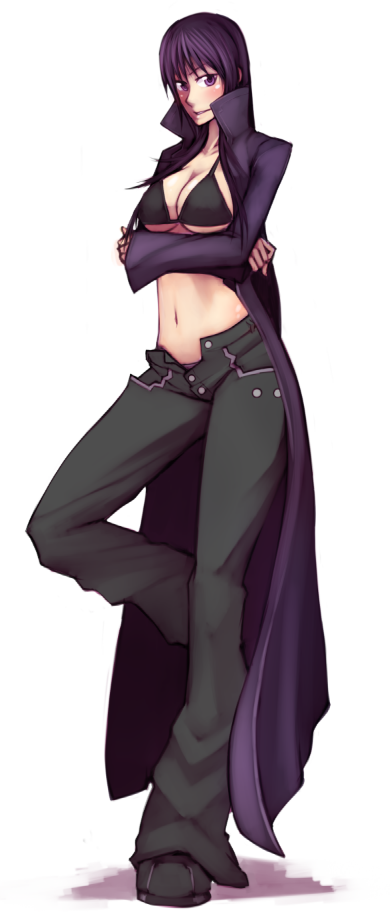 Another wonderful night in the AFW wrestling arena ,it's friday night. A night when people would come across the cities just to relieve their tensions of their daily lives by watching two beautiful wrestling goddesses stepping into the ring and meeting each other for the first time in a smother stripping match.
Tonight ,the crowds will be experiencing stuff that the WWE itself never have the guts to provide. The wrestlers will be literally trying to strip each other but unlike the boring same old stuff that WWE provides ,they're going to strip each other until the total nakedness!!
One shall fall and one shall win and keeps her clothes on ,the crowds will be lucky and sure erection will be everywhere inside the arena whether only to see the naked loser in the end or watch both wrestlers trying as hard as they could to strip each other with ways that only could thought by a wrestler.
Princess Muku Muku is in a state of happy ,happy that she finally able to taste the smoothness of a female's skin again in a close combat. She doesn't care whether she lose or win as long as she is having fun with the match. She is all by herself in the locker room provided by the AFW only for her ,alone and naked with tons of dirty thoughts in her mind as she lets herself drown in her own lust.
She have read the profile of her opponent and it turns out quite exciting ,especially on the "Personality" section. Muku Muku notices some changes on Heather only by reading her profile's personality section. From a cute and teasing girl into a violent girl with a sadistic and sexual predator tendencies. It's quite alluring to know that Heather loves to dominate her opponent sexually ,maybe Princess Muku Muku will allow herself being dominated by Heather?? or maybe Muku Muku herself will dominate the violent girl and shows her who is the boss in sexual dominance?? but whatever the answers will be ,Princess Muku Muku had already planned something in her mind ,to invite Heather to the spa and having fun with her for some more.
"Knock ,knock" The door sounded as the official of the AFW gave two light knocks on it before entering the locker room to tell Muku Muku that she only have 5 minutes left before she needs to show up in the arena but seeing Muku Muku in total nakedness makes the official forget about the time until she clears her throat intentionally and looking sharply at the official.
The official with face red as a tomato was forced to leave the locker room before Muku Muku slams the door and shut it from the inside while dressing up.
She slides both of her legs into a piece of underwear made of nothing but some white loin cloths ,pulling it up really slow until it reaches for her waists and making sure that it was secure on it before she picks up a thin piece of black bikini bra ,looping it around her chest. The front part is so tiny that it barely covers her two round nipples while almost 98% of her breasts are clear on the display and sure will attract a lot pairs of eyes on it.
Princess Muku Muku giggles as she sees herself in the mirror ,she admires herself ,brushing her hair a little bit to make it look tidy before she puts on her expensive navy blue silk robes with small white roses motive and the intial of "MM" sew beautifully on the back of the robe and ties up a long red sash around the robe to hold it together. She is barefoot at the time and walks out proudly from her locker room to the long and quiet corridor which she could hear the voice of her fans at the end of it.
She takes her time in walking to the arena and by the time she arrives there ,the whole arena feels like going to explode with a lot of chanting and a lot of cat calls as well as naughty whistles.
It's Muku Muku's first appearance on AFW arena but she's already making a lot of fans. She blows kisses and winks at her fans while walking straight to the ring that awaits her ,a ring that would be the only dumb witness along the arena of their struggle to victory and a horrible taste of defeat at the end of the day.
Last edited by 6123 on Sun Aug 12, 2012 12:00 am; edited 1 time in total
Hearing of the next match that she was scheduled for, Heather would be lying if she didn't admit she was dreading it a bit. If there was anything that she wasn't quite excited to do it was being stripped in front of the thousands of people live and watching on TV. It felt almost ridiculous in her head, but she wasn't about to let it happen. The falls were scored by smother holds, and Heather felt she was good enough at those to be able to hold her own quite well out there.

Nodding her head, she would fasten her black bikini top before slipping a tight black short sleeve t-shirt over that. Next she would slip on her black baggy pants over her black lacy panties, letting out a little sigh. She prepared herself for the match, wearing as much clothing as would be normally accepted to make it harder for her opponent. The more falls the other girl had to score, the more it gave Heather the advantage.

Letting out a deep breath, Heather would nod her head again before stepping out of the locker room. Walking through the hallways, Heather would make her way to the curtain area, nodding to one of the crew members. After a couple seconds, the lights would turn a dark blue tint, the intro to Heather's theme playing before it would go into "The Heart I Once Had" By Nightwish. Heather would step out onto the stage area, green laser lights surrounding her as they shot out from the entrance. She would put that usual grin on her face, met with quite the good reaction from the crowd as she would make her way down the ramp.

Sliding into the ring, she would eye her opponent, the tall and busty girl a little intimidating just because of the match type. Heather would get into her corner, using the ropes to stretch herself out a bit as she would keep her eyes on the girl. "Hope you're ready to be embarrassed in front of all these people" Heather would let out, smirking at the girl as she did.
_________________
Friction/Tension:
| | | | | | |
| --- | --- | --- | --- | --- | --- |
| Heather Sunderland| | Alessa Mason| | Sena Iwakura| | Cristina LaBrie| | Victoria Baynes| | Cheryl Pride |
Alternative/FnF
Trisha Birkin
Tension:
| | |
| --- | --- |
| Dante Sunderland| | Ambrogio Mastrostefano |
The tall and busty girl looks excited and can't waited to start the match immediately. It was her entrance theme "Highway to Hell" and a lot of explosions ,fireworks and chanting that fires up the Devil princess inside literally ,almost burning her disguise to dust before she calms herself down ,thinking about a worldwide panic she will give to the people if the audience sees her in her devil form.

Muku Muku purrs softly after hearing Heather's little threat ,looking at the girl kinkily while untying her red sash really slow and sensually like a real stripper.

"Fufufufufu ,cute girl pulled out a threat and making herself even looks cuter" Muku Muku winks at Heather "Am i ready to be embarrassed?? The answer is no ,i'm ready to show my body to the world because i have nothing to hide. My body is perfect and flawless". With a single pull on her red sash after she finished her speech ,her expensive silk robe falls from her shoulders ,to the floor with a dramatic flourish before the crowds go nuts seeing Muku Muku only covered by a tight bikini bra with small edges on the front ,barely enough to cover her hardening nipples from anyone's sight while the bottom attract less eyes but still interesting to see as the loin cloths made underwear left her two firm and roundish buttcheeks uncovered.

Quite a bold person Muku muku is ,wearing less clothing than her opponent does in this type of match while her opponent wears as much clothing that she could fit on her body.

Muku Muku doesn't sweat about it very much though as long as she have fun with her opponent. She takes her time in relaxing in her own corner before the bell rings. Even after the bell rings ,the Princess is still as calm as ever ,taking her time in walking to the center of the ring to meet her opponent of the night.
"Egh..." Heather would let out as she would watch the girl sensually and slowly remove her red sash. Heather couldn't help but develop a slowly deepening blush on her face as she watched Muku's movements and what she was doing. It was a little odd to her, considering it was a match where keeping your clothes on was the main goal, but at the moment she wasn't thinking of that.

"Wh-what?? You-...Ah!?" Heather would let out at the girl's words before she would drop her robe, exposing her body in only that tight bra and the loin cloths that made up her underwear. Heather's eyes would widen at the sight, her blush deepening as she would shake her head. "What the hell are you doing!? Are you trying to lose?? I only have to beat you twice to win, and you have at least four times you have to beat me.." Heather would let out as she looked at the girl's 'attire', shaking her head.

As the bell rang though, Heather would grit her teeth and ignore it. If the girl wanted to handicap herself in a way, that was fine with Heather, though she had to admit that her attire was quite distracting as she was nearly naked with how skimpy her wear was. However, Heather would have to ignore that as much as she could if she wanted to win.

Heather would meet up with the girl in the middle of the ring, bringing her hands up, signalling for a lockup with her.
_________________
Friction/Tension:
| | | | | | |
| --- | --- | --- | --- | --- | --- |
| Heather Sunderland| | Alessa Mason| | Sena Iwakura| | Cristina LaBrie| | Victoria Baynes| | Cheryl Pride |
Alternative/FnF
Trisha Birkin
Tension:
| | |
| --- | --- |
| Dante Sunderland| | Ambrogio Mastrostefano |
Noticing Heather's slight change in her attitude excites her already. The moment the blush came up ,the devil's princess knew she is going to have her beside her bed aftermath ,accompanying her in her very peaceful and quiet spa all night long.

Princess Muku Muku giggles to Heather's reaction ,kinkily smiling at her before she purposely untying the knots of her skimpy black bikini bra and holds the edges of it so it won't fall. "Fufufufufu" She purrs softly ,placing her four fingers to cover up her lips as she winks at the perplexed fine lady. "I'm not trying to lose ,sexy" She winks once more and her bra almost fall off ,holding the breathings of the audience before she places her left arm across her chest and securing it on her chest.

"And i'm not trying to win either ,i'm here to have some fun ,sexy" She slowly ties her bra again ,walking to the fine lady as the bell rings and gives her a gentle look.

Heather is completely ready to take down the sex bomb but nothing will be easy as it seems even Muku Muku is walking straight at her. She refused to lock her fingers up with Heather's and placed her arms on her hips ,looking down on Heather. "Fufufufufu ,sexy. Someday ,you're going to learn that wrestling doesn't start with fingers locking" With a single stroke on Heather's feet ,her attempt on landing Heather's face on her boobs looks successful unless the girl had something smart to counter the move.
"Y-you could have fooled me." Heather would let out before she would see the girl untie the knots on her bikini top, causing her to blush even deeper, gritting her teeth as she saw her tease her and the crowd with her actions as she would hold the edges, making sure the top wouldn't fall at all. It was ridiculous to Heather, but it seemed to be working in the girl's favor.

"Gh..Not here to win? W-well I am!" Heather would let out, watching her tie her bra straps again. She would shake her head, trying to get rid of the embarrassment that she was feeling with Muku Muku's actions.

As the girl approached her, Heather would signal for the lockup before she would hear the girl's words. "What?? What are you talking about?" Heather would let out, confused by what she was saying before she would be suddenly tripped forward, landing right in her breasts, causing her to quickly try to push herself away, trying to stumble back away from the girl and push at her shoulders.
_________________
Friction/Tension:
| | | | | | |
| --- | --- | --- | --- | --- | --- |
| Heather Sunderland| | Alessa Mason| | Sena Iwakura| | Cristina LaBrie| | Victoria Baynes| | Cheryl Pride |
Alternative/FnF
Trisha Birkin
Tension:
| | |
| --- | --- |
| Dante Sunderland| | Ambrogio Mastrostefano |
"Feelin' a bit shy about this?? you shouldn't have baby" Muku Muku gives a playful wink at her flustered opponent. The devil princess sure has found her play thing ,she owns Heather tonight in the terms of sexual activity but as for the wrestling ,it's still unpredictable. Muku Muku might be good at this thing but she is totally lack of experience unlike Heather who had been in this kind of match ,facing much stronger adversary than she is and maybe better one. Her lack of experience maybe one factor that will give an advantage to Heather but she isn't here to lose that easily ,she'll give one hell of a fight that Heather won't forget.

Heather might be able to back up right now but soon ,she'll find her face trapped inside her cleavage with breasts messaging the sides of her face.

"Don't be so coy madamemoiselle" Heather mimicked the French accent and worked out so well "I know you want this" She gently squeezes her breasts and moving it around sensually that it would take the crowds' breath away at least for a minute. "I know it because i can read that little heart of yours fufufufu" She giggles softly and approaching Heather with a catwalk.

Once she close enough ,she'll lay a hand on Heather's cheek ,softly touch it and sliding it down in a slow pace. "If i say you're going to lose then you're but shame because i want to play fair tonight" She whispered in Heather's left ear before licking her ear lobe and unexpectedly slaps her right hand across Heather's chest.
Last edited by 6123 on Sun Sep 02, 2012 8:12 am; edited 2 times in total
Just able to avoid getting fully smothered by the girl, Heather would grit her teeth as she talked about her being too shy. "Whatever, doesn't matter, I'm gonna beat you by the end of this anyways. I'll show you shy." Heather would let out, glaring at the girl as she tried to shake off what embarrassment she was feeling to try and refocus herself.

"A-ah..I do not!" Heather would say in refusal as the girl told her that she wanted it. She would blush a little deeper as Muku Muku gently squeezed her breasts and moved them around sensually before she would start to approach her. "Y-yeah right. You can't read anything. You're gonna regret your words I swear."

Heather's eyes would widen though as the girl's hand touched her cheek, slowly moving down her face. She would freeze up for a couple seconds, hearing her words before she would feel her lick at her earlobe. Heather would let out a shudder, shaking her head as she would go to push the girl away before she would feel that slap on her chest, causing her to let out a loud yelp and stumble back to the ropes.
_________________
Friction/Tension:
| | | | | | |
| --- | --- | --- | --- | --- | --- |
| Heather Sunderland| | Alessa Mason| | Sena Iwakura| | Cristina LaBrie| | Victoria Baynes| | Cheryl Pride |
Alternative/FnF
Trisha Birkin
Tension:
| | |
| --- | --- |
| Dante Sunderland| | Ambrogio Mastrostefano |
*plack* *plack* *plack* sounds of Muku Muku's hands keep slapping Heather's breasts and tenderizing them very well like making Japanese mochi at the end of year. The sadistic shedevil seems won't be stopping at beating her foe's breasts at any second until she suddenly grabs a pair of what seemed small tits with her hands and gently squeezing Heather's black short sleeve t-shirt on the chest area in a repeating manner.

"Regret...i never regret about anything ,darling" said Muku Muku as this time she mimicked Monroe's sensual accent on Heather's right ear. "but let me put it this way since i think you're going to reject my request to have some fun after this" She continued her whispering but without any kind of warning ,she shot her right knee up into Heather's stomach so she would double up and makes it easier for Muku Muku to peel off that unattractive black shirt of Heather's from her body to reveal what she wears underneath her short sleeve t-shirt.

"Superb darlin' ,i thought you won't be showing your stuff tonight cause it feel like ages already well it doesn't ,nothin' feel like ages to me actually" Muku Muku blabbers for herself while admiring her handwork. With her hands on her hips ,she gives Heather a hard stomp on her back by using right leg of hers in order to stun that young lady.

"Don't be mad at me ,fufufufu".
Last edited by 6123 on Sun Oct 28, 2012 11:02 am; edited 2 times in total


Similar topics
---
Permissions in this forum:
You
cannot
reply to topics in this forum