Who is online?
In total there are
36
users online :: 9 Registered, 0 Hidden and 27 Guests :: 2 Bots
acuya
,
anime_hentaifighter
,
dragonswill
,
Haru45g
,
KillerV
,
Person
,
RadiantKarna332
,
shanecawf
,
Underdog21
Most users ever online was
155
on Sun Oct 09, 2016 8:33 am
Champions & #1 contenders
Ending RPing
Sun Jun 25, 2017 7:04 am by KillerV
After I finishing up couple of threads, I am officially done RPing here. I apologize to you guys currently with me and even the future ones. But I am just tired of it, not going into too much details as it makes me feel like ranting so much, rather not.
But will still be here just to read n respond, as for Trillian, wont able to contact me soon, rather send PM here instead.
Good luck with everything.
Also, NOT gonna give King, rather not see people using him like
[
Full reading
]
Comments: 6
looking for matches
Sun Jun 25, 2017 6:46 am by dragonswill
Im looking for matches for nearlly all my girls. pm if interested. my signature should link you to the roster of my girls hoshi is the only one that doesn't need a match for now so please message me or reply here and well discuss a match.
Comments: 0
Active Kawaiis
Sat Jun 24, 2017 1:25 am by Daaharu
Hey, guys. I'm hoping to get a sense from everyone of where the active kawaii girls are at. No guarantees or anything, but I am looking to figure out who is out there consistently making matches because we are looking to inject some new blood into the kawaii title scene, and I don't want to have tunnel vision on just the players and characters I know.
So, if you've got a kawaii girl who's had at least one match and is currently active, can you let me know either here or via PM or IM? This …
[
Full reading
]
Comments: 5
[align=center:3762m0vj]
" Everything is mine! "
[/align:3762m0vj]
[size=160:3762m0vj]
Personal Details
_________________________________________________________________________________________________________________________________________________________Full Name:
Akula Sasuya
Alias:
The Pirate Queen Idol
Gender:
Female
Date of Birth:
11th Januari 1992
Color of Eyes:
Blue
Color of Hair:
Pink
Height:
5'5
Weight:
112 lbs
Origin:
Japanese
Alignment:
Teasing Heel
Entrance Music:
[url=http://www.youtube.com/watch?v=jPJALccyxrw:3762m0vj]Momoiro Clover Z - Mugen No Ai[/url:3762m0vj]
_________________________________________________________________________________________________________________________________________________________
[size=160:3762m0vj]
Combat Information
_________________________________________________________________________________________________________________________________________________________Combat Attitude:
Hyper and eager to fight
Offensive Strategy:
Take them down and use submission holds
Fighting Style:
Wrestling
Attribute Type:
Power
Usual Attacks:
Clotheslines, Camel clutches, Ceiling Holds
Usual Matches:
Any
Combat
- ★★★★
Endurance
: ★★★
Strength
: ★★★★
Speed
: ★★★★
Defense
: ★★
Technique
: ★★★★
Wrestling
- ★★★★★
Strikes
: ★★
Submissions
: ★★★★★
Powerhouse
: ★★★
Aerial
: ★★★
Counters
: ★
Hentai
- ★★★★
Endurance:
★★★
Defense:
★★★
Arousement:
★★★
Technique:
★★★★
Pacing:
★★
Difficulty
: ★★★★
[size=120:3762m0vj]
Offense Types:
Wrestling:
Her main style of fighting, she likes to tussle with an opponent and bring them down where she can start tearing them apart limb for limb! The thought of overpowering her opponent is what drives her to bring them down without regard for her own safety, she just wants to show everyone that she's the best!
_________________________________________________________________________________________________________________________________________________________
[size=160:3762m0vj]
Attack information
_________________________________________________________________________________________________________________________________________________________
[size=120:3762m0vj]
Favorite Attacks:
Side headlock
- Wraps her arm around her opponent's head and pulls them down and close against her side, wrenching her arm around their head.
Schoolgirl pin
- In a way, she sees this as simply being better then her opponent and trapping them in such a pin would allow them to think that too.
Camel Clutch
- After her opponent has fallen onto their stomach, Akula will butt bomb onto their back and quickly snatch their arms to drape them over her thighs, then grabbing onto their chin to pull back.
[size=120:3762m0vj]
Signature Finishers:
Capsized
- Locking her opponent in a Ceiling hold, she will lower their upper body down untill she can snatch her opponent's head with her arm and put it in a dragonn sleeper, she'll use her free hand to secure atleast one of their wrists to make sure they won't be attacking her during the hold.
Man Overboard!
- When her opponent is doubled over, she will take a hold of the rim of their pants and the back of their top. She will guide them to the nearest ropes and proceeds to just simply throw them inbetween the top and middle ropes to make them fall down to the concrete floor.
Abandon Ship!
- Helping her opponent on their feet, she will push them towards the ropes so they will lean against it while she runs to the opposite ropes to bounce of them, running back to her opponent and jumping off her feet to dropkick them through the ropes and out of the ring.
Bombs Away!
- When her opponent is on her back, she will climb onto the turnbuckle and face her opponent. She will raise both hands high in the sky to rouse the crowd before she jumps off it and curling herself up in a ball as she descends, aiming to slam her back down onto her opponent's stomach, roll off and then go for the pin.
[size=120:3762m0vj]
Hentai Finishers:
Fine Booty
- Once her opponent is at the point of giving up, she will drop her opponent down on the mat, kneeling down on one knee besides them and pulling them up over her knee. She will use one hand to hold one of her opponent's arms in a hammer lock, using the other hand to fondle and spank her opponents butt.
Prepare to be boarded!
- Ripping off all of her opponent's clothing, she will guide them to the nearest turnbuckle and tells them to hold the top ropes with each hand. She will grab the strap on she had neatly hidden underneath the ring and harness it, making her way back to her opponent. She will give her opponent's rear a good spank before she takes a hold of their thighs to hold them steady while she thrusts the strap on into their sex and proceed to fuck them senseless.
Figurehead
- After setting her opponent up for the Tarantula submission hold, she wil instead pull her opponent's legs over the bottom ropes rather then underneath, holding their legs close enough so she can lean her head in and start eating her opponent out until they submit or climax.
_________________________________________________________________________________________________________________________________________________________
[size=160:3762m0vj]
Biography:
[size=120:3762m0vj]
Appearance: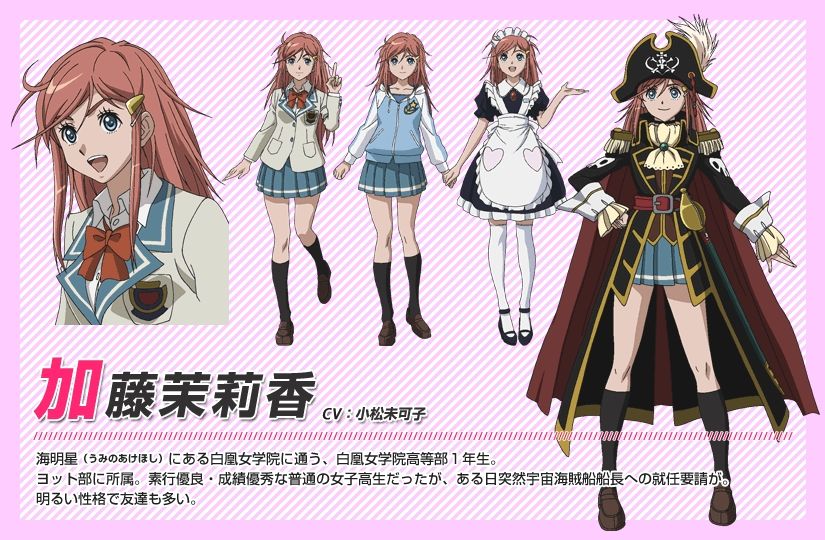 "My most popular outfits!"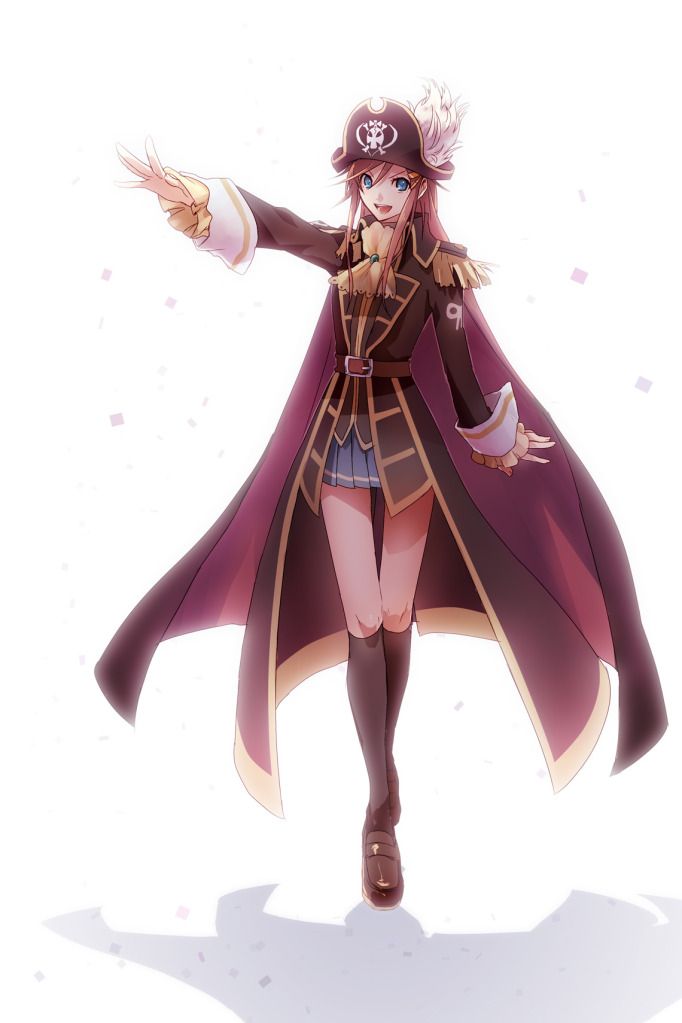 " I will have everything!"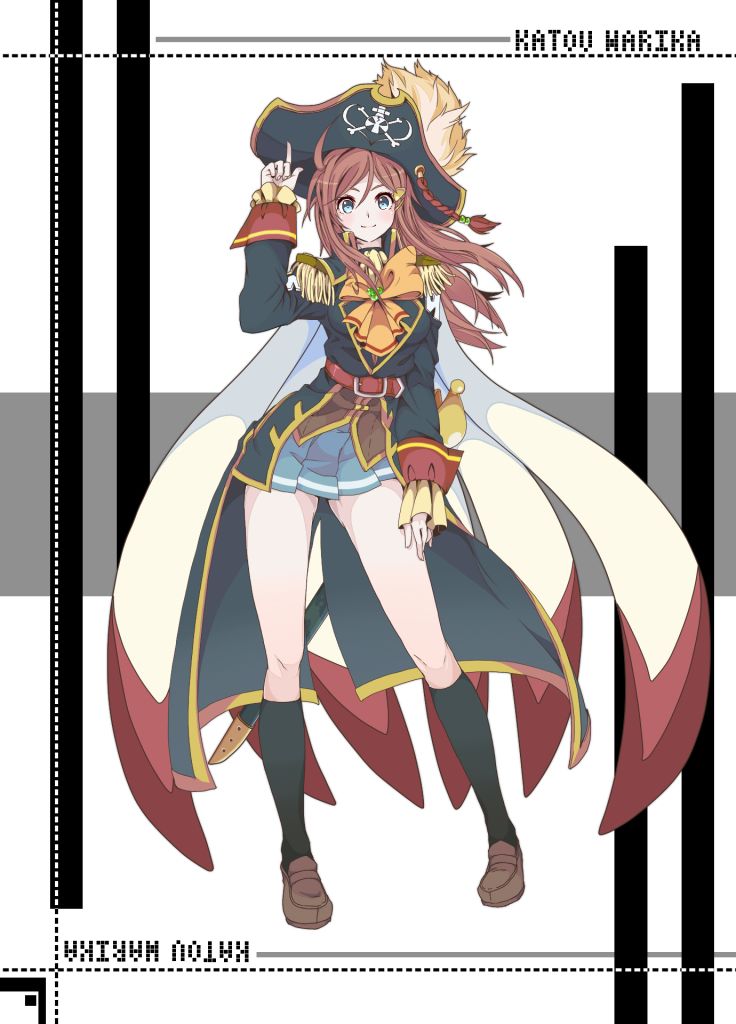 " My other flashy cape!"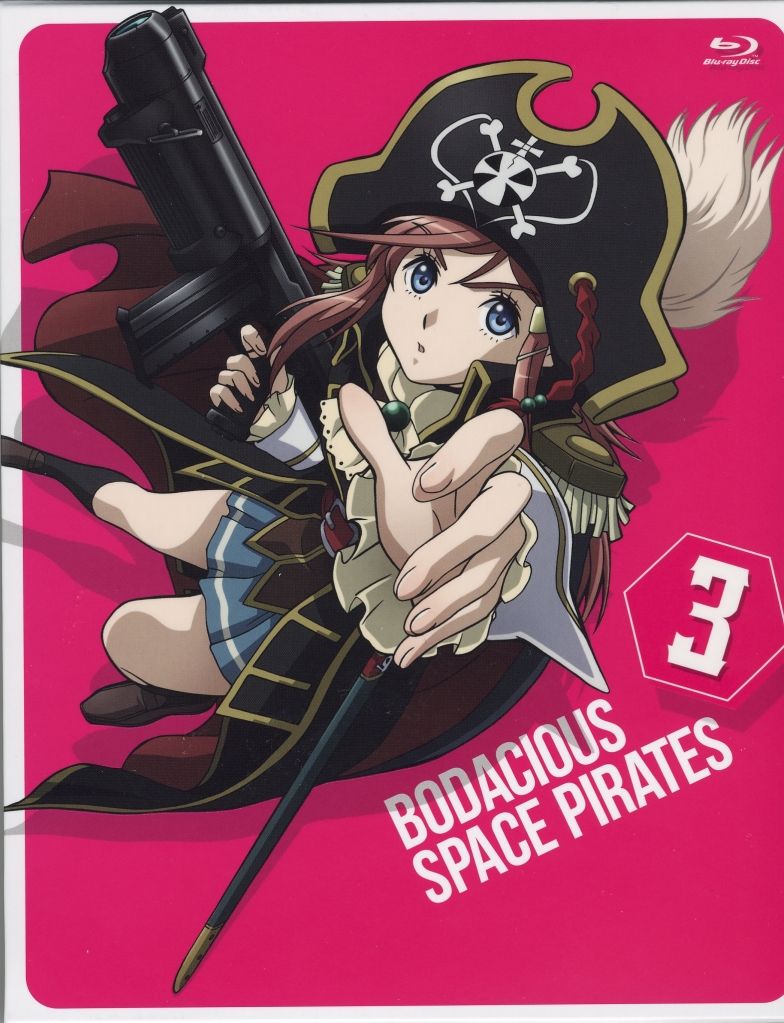 " Oh? Cool camera! ....Mine."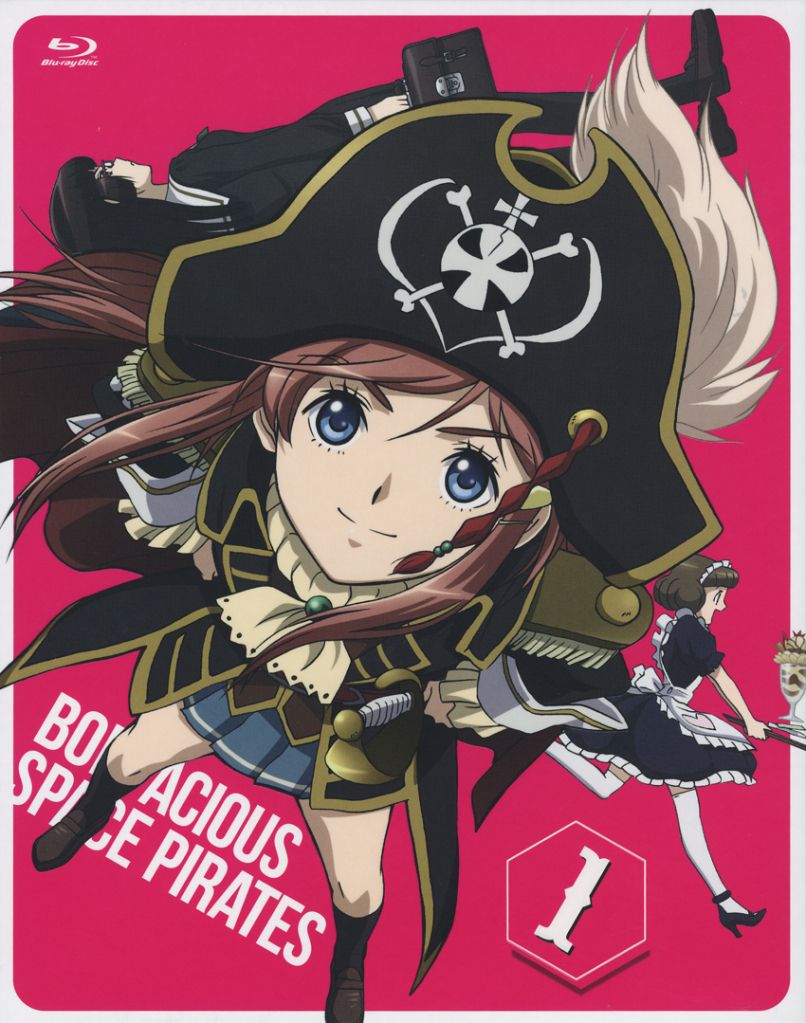 " Best pose ever, right?"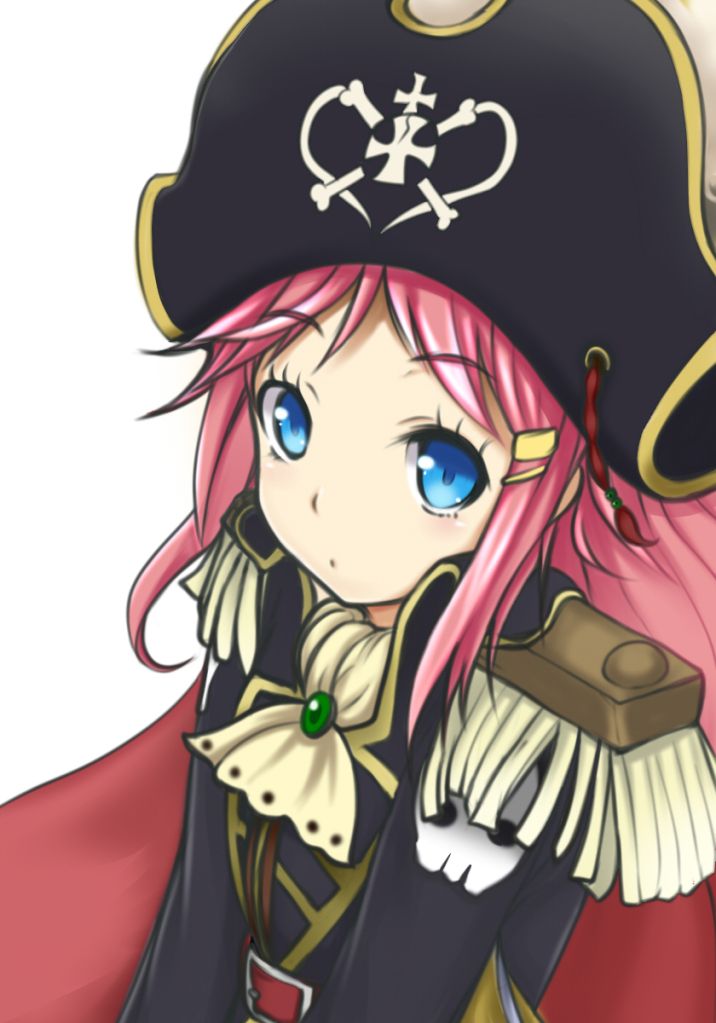 " Cute? Well, I am a idol after all."
" Whatcha wanna tell me?!"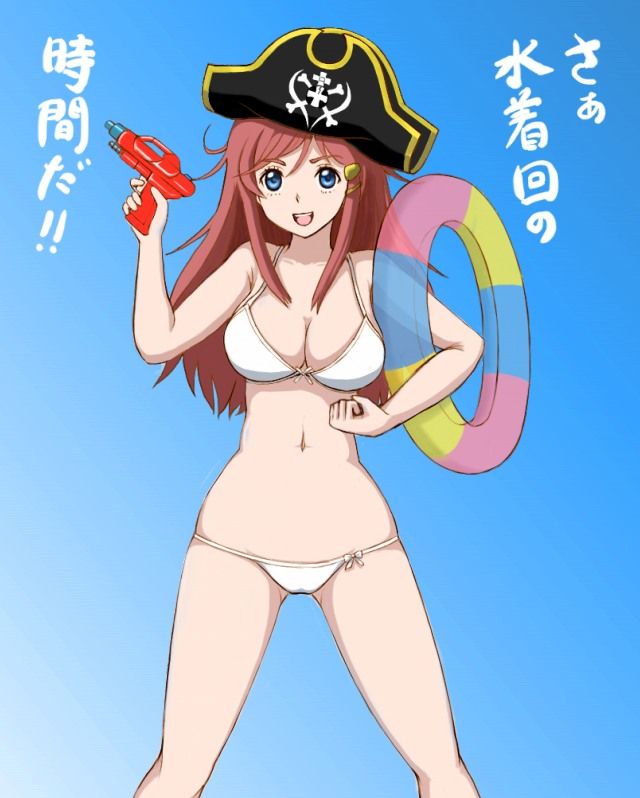 " Everything is mine! Hand it over or I'll shoot!"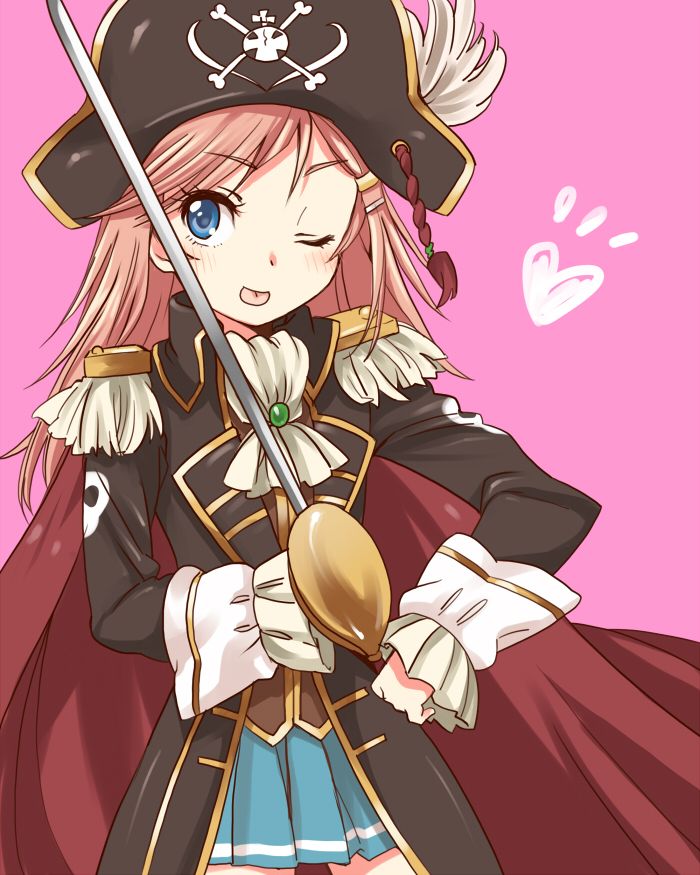 " Heh! Just as planned!"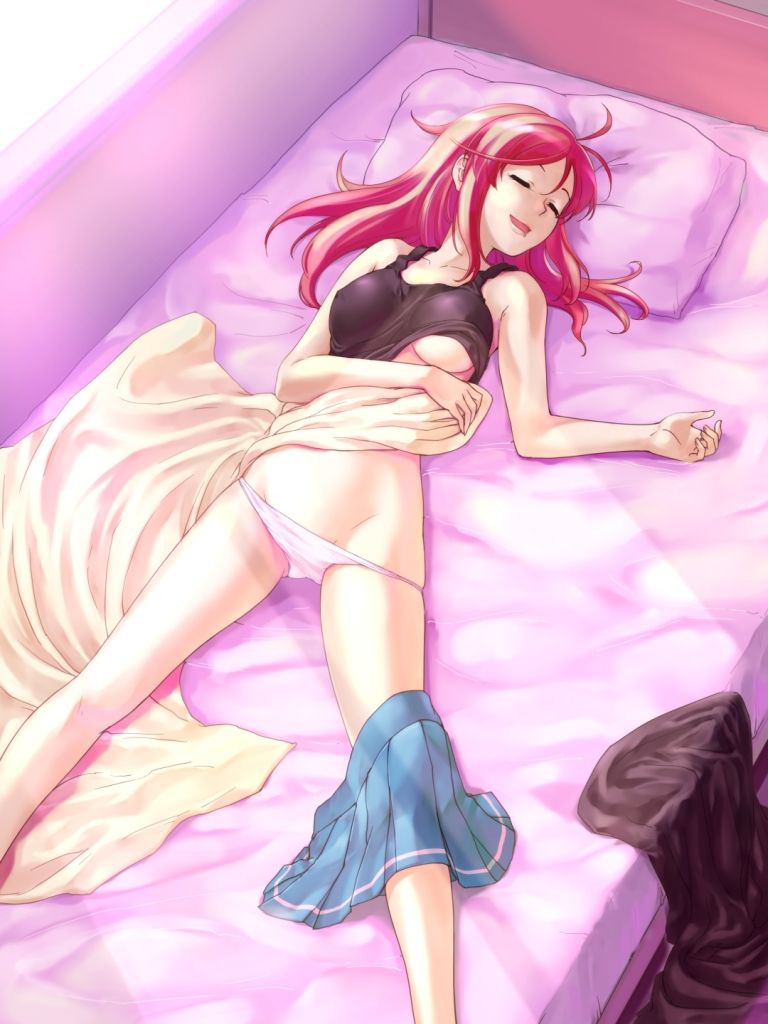 " Zzzz. Set course to.. Pirate Islands.."
[size=120:3762m0vj]
Personality:
Akula is the sort of girl who is both hyper and competitive with everything. She wants to win and have everything, that's why she and others came up with the perfect nickname and attire for her, dressing her as a pirate captain and calling her the Pirate Queen. She had no problem with it, she acted like a pirate and still does, though it's mostly a friendly competition, she hates losing! She will rage like a child when she loses at something and asks for another round.
She can be very romantic and sweet, but people have yet to find that side of hers, it takes alot of love!
[size=120:3762m0vj]
History:
At a young age Akula had shown interests in pirates and even dressed as one on halloween. She liked to take things which weren't hers and always found herself in trouble but never once did she regret it! Why should people who were weaker then her have stuff she couldn't? It was absurd! She never grew out of this phase, she always wanted everything and wanted to win everything, all that mattered to her was her own fun. Still, even in the midst of that, she would stop to help out a friend or just get plain bored of the lack of competition. She always rouses herself to do the most dangerous things, she had even been skydiving a few times just for the heck of it, she wanted to feel like a sky pirate! She is a big fan of the beach and the sea, which made playing pirate that much more fun! She couldn't go far in the sea though. Parental vision and all.
She was discovered by a talent agent when she was singing out a pirate song with a clear, beautiful tone. He talked to her parents about wanting her to sing something else infront of his superiors and they agreed. It took alot of convincing to get Akula to actually do something like that, but she didn't seem all that interested in it. Sure she sung fluently but she didn't seem so happy. After thinking it over, the talent agent went to her parents again to ask what she liked and they just had one word. " Pirates. " Finding this out, he decided to give her a pirate outfit and call her Akula the Pirate Queen Idol. Off course she didn't care much about the word idol but she was happy with the rest and began to sing and dance with happiness. The superiors were impressed easily now that Akula put her heart in it and signed her a contract for one year performance. At first Akula was skeptical at this, thinking she was goign to waste time singing and training without being herself but the talent agent had improvised that, so she could be herself and continue her career as an upcoming idol.
Being a very succesfull ' pirate idol ' in such a short time, she had no trouble getting fans left and right but also stalkers. Still, that didn't bother her much because she had trained herself with the things she had seen on TV, which was mainly wrestling. She knew it all! If her bodyguards weren't around, she would have to do the job done and the first time she actually had to beat down a stalker was absolutely fun! Course the guy looked gross so she didn't want to touch him at all, but the whole adrenaline and fun she had to show that she's simply better stuck around! When she was on a small tour across the city, she came across a wrestling federation while she was preparing herself for a concert later that day. She entered the building and asked for information about everything.
To her suprise, she wasn't the only idol in this place, there apparently were alot of kawaii's and groups out there wrestling to their heart's content and singing their intro songs as if they were on stage for it! The whole idea just sounded fun so she contacted her talent agent and asked if she could do this while on tour. He reluctantly agreed, not wanting to see her hurt but she looked really happy and he wanted to let her have some fun aswel, so he signed her up. She told her talent agent she was going to be the best idol in this federation and make her name known, to make them both proud and to shine brighter then the stars!
_________________________________________________________________________________________________________________________________________________________
[size=160:3762m0vj]
Additional information:
[size=120:3762m0vj]
Facts of Akula:
- Her father is a submarine model collector, her name comes from his most favorite submarine class.
- Akula blames the internet for alot of things.
- Though she steals and fights alot, she is a very kind and shy girl once she leaves the pirate role.
- With her idol money, she bought a large aquarium in her new house and bought a small Sand Tiger Shark baby called ' Sandy '
- Her dream is to own a pirate ship that she can call: The Piranha
[size=120:3762m0vj]
Likes:
- Pirates ( Duh )
- Sharks
- Winning
- Being a great success to her talent agent
- Having fun
- Taking stuff from others and getting into playful fights
- Ice cold smoothies
- The beach
- Scuba diving
[size=120:3762m0vj]
Dislikes:
- No contest
- Books
- Snow, it can hurt the sea!
- Aligators
- Warm food
- Vegetables
- Police
- PETA
- Twilight
- Justin Bieber, how dare they call that little piece of shit an idol!
- Turtles
[size=120:3762m0vj]
Most Used Quotes:
" Time for some Piracy! "
" I'll make you walk the plank soon! "
" Parley? Hahaha! "
" Ever been eaten by a shark? You will soon. "
[size=120:3762m0vj]
Record information:
Wins
: 0
Losses
: 0
Draws
: 0
[size=120:3762m0vj]
General Status:
Family:
Friends:
Allies:
Rivals:
Enemies:
Crushes:
Alliance:
Last edited by 131 on Fri Aug 10, 2012 1:05 am; edited 1 time in total



Posts

: 10788


Join date

: 2008-04-26


Age

: 29


Location

: Earth



---
Permissions in this forum:
You
cannot
reply to topics in this forum