Champions & #1 contenders
Looking for a few matches.
Thu Mar 29, 2018 11:14 am by Yori
As the title suggests, I am in the market for a few matches, specificly for...
Luna
- Vampire themed wrestler who prefers to play with her food before she sinks her fangs in. Prefers no DQ or hentai stipulation matches. Preferred in a more dominant role, fills a more heelish role.
Reiko
- Punk upstart with more experience fighting in the streets than the ring. She takes part in hardcore matches primarily, using weapons far better than she can wrestling techniques. Strictly heel.
Leah
- …
[
Full reading
]
Comments: 6
A match for Brie.
Thu Apr 12, 2018 5:15 am by BootsForSpooks
A week ago, I made my own character named
Brie Schuhart
. I thought it would be best to post a notice here. I'd like to have an opening match with her.
I also understand that a lot of characters here have story lines. I'd like to start one for her too. Her opponent can lead to a romance, it can be something that turns into a grudge over time, or it can be something more complicated. Whatever the case, we can discuss. I'm open to a lot of things. We'll make it work.
[
Full reading
]
Comments: 5
Taking on a thread or two
Wed Apr 11, 2018 12:50 am by LtLukas
I don't really have a plan in mind. If you want to throw something out there, be it a storyline, match, or whatever, I am willing to entertain it. Let's talk about it.
Specifically, I have two ladies that I want to have a thread with:
The inimitable
Jessica Wright
. With her, I am leaning for some more hardcore stuff: no DQ, shit outside the ring, coffin matches. But I am willing to listen to anything that you want to try.
The lovely
Eka Guramishvili
. She has a new flag-based outfit. So maybe …
[
Full reading
]
Comments: 0
Page 1 of 3 • 1, 2, 3


[size=200:2nj4sk53]
Kira "The Wild Card" Malcolm
[size=200:2nj4sk53]vs.
[size=200:2nj4sk53]
Cryska Barchenowa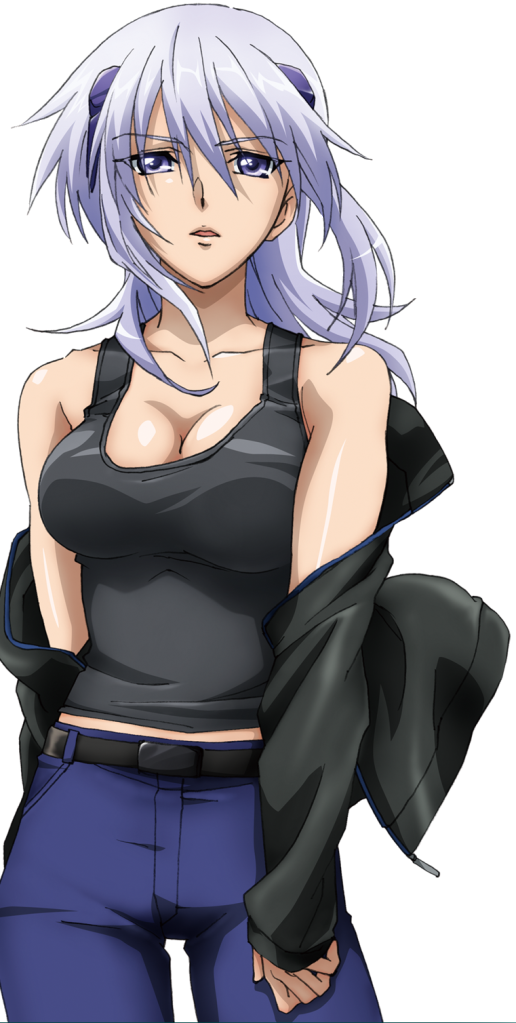 Backstage, Kira, the Wild Card, took a few deep breaths. The ring announcer was taking her sweet time calling her name, but such annoyance was easily ignored. It was her first true match at AFW and that wonderful adrenalin buildup, that rush before the big moment, was taking hold. Kira bounced from foot to foot, making a few shadow knee strikes to keep herself warmed up. When her theme finally started, Kira bolted through the curtains.
It was an entirely new world out there. Where Kira usually performed, it was too dirty, too hot, too cold for more than a thrill seeking camera crew. Out here, it was something else. The din and proximity of the crowd, the lights, the cameras. It was nothing she could not handle but it still gave her a brief pause. She gave the crowd a fist pump, and what fans she had, small in numbers but full of energy, responded with an isolated roar. She bolted down the ramp, breaking into cartwheel and a front flip without breaking her stride. In one bound, she lept to the apron. She grabbed the ring post, hanging off it as she walked around the corner of the ring, giving the crowd a bemused glare (You always had to give a little bit of a tease to them.), before flipping back over the ropes and into the ring, clearing them cleanly, and landing in a hand stand before rolling back to her feet. She chuckled, pleased with herself, and slid into the corner, awaiting her opponent.
Last edited by 10533 on Thu Aug 09, 2012 1:21 am; edited 1 time in total

_________________
[size=85:tmlvwehn]Humble biographer of one who calls herself [url=http://afwrpg.informe.com/forum/friction-roster-f10/kira-the-wild-card-malcolm-t6757.html:tmlvwehn]The Wild Card[/url:tmlvwehn]
Her first match came quick, sadly it was not a tag team where she and Inia could show off her skills. The two entered the backstage Cryska already dressed to fight. She didn't really need some kind of special ring costume or whatever people want to fight with, she decided to just go with her casual wear, which was her black military jacket, black halter top, black fingerless gloves and jeans. " You will do great Cryska, even if we're not together. " Inia said so kindly as she walked alongside of the calm Cryska. She didn't feel nervous just because it was her first match in a new league, a fight could never be new once you have fought so many of them. She placed the dufflebag on one of the benches and took a seat besides her, bringing her hands down to retie each knot of her combat boots, silently staring at each of them while Inia was preparing her entrance theme.

It was odd, they worked so well together and the first match was just her alone, with Inia in the crowd for support. It has been a while since she had fought alone, yet it didn't seem to bother her that much. She was confident in her skill that has been honed for years, the strength she kept increasing and her endurance, spending each day doing heavy training until she had gotten used to it and even redoubling efforts. She was proud of her accomplishments and now she was going to show a good portion of it against her opponent, she just hoped that the opponent would last longer then five minutes. Inia came back with a bright smile on her face and took Cryska by the hands, pulling the girl up. " Your intro is ready. " She would say to Crysa, who would give her a smile back, taking her along to the entrance and stopped to look back at Inia. " I'll be back soon. " She gave her younger partner a promise that she would keep or die trying, well, figuratively speaking. Once they heard her theme start up, Cryska would lower herself to plant a long kiss on Inia's lips, who blushing and patted Cryska on the head, parting from the partner. " Kick her ass. " Were Inia's inspiring words, Cryska giving her a nod and heading out to face the filled arena.

Cryska seemed uninterested about rousing the crowd to her side, in her eyes they weren't even there, she didn't aknowledge them. All that matter was the battle, her eyes looking over at the opponent in the ring, difficult to tell just how powerful the girl was from the current distance and walked down the ramp in a rather slow pace. She got onto the metal stairs and made her way into the ring from there, stepping through the middle ropes and eyed her opponent the moment both feet were on the mat. from the looks of it, this person was no push overs, which only made the battle that much more interesting to wage. She wanted strong opponents, who are able to dish out as much as they could take, maybe even more. A battle where Cryska could feel more alive then ever. She threw a few fists in the air and bounced a few times, rolling her shoulders once she had done atleast a dozen of punches, doing a minor warm up session, as quick as she could before the match would start, easing herself to the opposite corner of where her opponent was standing and tossed her jacket out of the ring, which would make it easier for her to attack. She was all set to fight this girl and to show to this crowd that just because she was new, doesn't mean she was weak.
With her hips cocked ever slightly to the side, arms crossed, the Wild Card regarded her opponent coolly, a thin smile on her lips. There was not a lot to know about this woman; it was both their first matches. One half of the Scarlet Twins tag team. A tag team with the same name and similar descriptions had made the rounds in the Russian wrestling circuits, largely wiping the floor with the competition. Means she has the edge in experience. Buuut, those are always the types who get so shocked when I beat them, in any sport. This is gonna be great, Kira thought, perhaps somewhat presumptively.

Kira had picked her dress because it gave her freedom of motion but at the same time, gave her a distinctive look with its tails and quasi-traditional Japanese air (While it was never her chief concern, the Wild Card brand was Kira's livelihood and needed consideration.). Plus, it gave her room to conceal toys if needed, not that she cared about that now. The gloves and thigh high stockings were somewhere at the intersection of sexy, tough, and functional, which made them appropriate for the spectacle of the AFW.

Kira eyed Cryska's form as she warmed up. These were definitely not the first punches she had thrown. Kira was not an expert, but about now she wished she had managed to dig up tape of Cryska's previous matches.

With a defiant snort, Kira eyed Cryska, challenging her. "Let's do this, sport." For the last few seconds before the match started, Kira's whole body was wound tight, ready to strike. The training, the diet, everything she had done for the last few months to hone her body built to this moment. As the bell rung, all of that energy was unleashed. The Wild Card would bolt across the distance between them. With all her speed, she would leap up, aiming an opening dropkick at Cryska. Hit or miss, Kira would pound the mat and spring back to her feet, eager to continue her assault.

_________________
[size=85:tmlvwehn]Humble biographer of one who calls herself [url=http://afwrpg.informe.com/forum/friction-roster-f10/kira-the-wild-card-malcolm-t6757.html:tmlvwehn]The Wild Card[/url:tmlvwehn]
After her brief warm up, her violet eyes targetted her opponent, her stance was ready to get into the fray with this opponent, to see what she is capable of. She brought her fists together, then cracked each knuckle carefully, just to work out the tension from each of them so they couldn't bother her in this match, she wanted everything to go perfect. When the bell rung, Cryska took her stance and awaited the attack of her opponent. From the looks of her opponent's clothing, she expected her to be some kind of martial artist and it didn't dissapoint her when it seemed that her opponent was alot faster then her, this only meant to Cryska that she had to be a little more on the defensive side to absorb the hits given to her and then counter right after. Her eyes narrowed, she followed her opponent, that came straight at her and launched her attack just as swiftly as she came towards her.

The dropkick hit Cryska in the chest, causing the Russian to take a single step back and land with her back against the turnbuckle, though Cryska was still fresh in the game, she would not allow this girl to get an instant momentum on her just because she had speed, Cryska had the endurance and she pushed herforward forward and up close to Cryska, whom was getting back on her feet, the girl was quick and she needed to deal with that, just not yet. She wanted to show this girl that she wasn't a pushover just because her oppoonent got the first hit on her, she had her own attack ready and willing to use it while her opponent sprung to her feet. She drew her arm back, clenching her hand into a tight fist once more and chose a location to launch it at, with Cryska's power, it would be devastating unless her opponent was well trained, which she figured her opponent was, so she wasn't going to hold back, not that she ever did though.

With barely any emotion on Cryska's face, she brought her fist forward in rapid speed, her target was her opponent's forehead, rather then easier target such as the torso, she wanted to rattle Kira's brains right from the get go so she'd realize that Cryska wasn't going for usual targets, she went for the ones that were hard to hit yet effective damage if they were hit, taking out a person's ability to stay focussed was essential to win a fight. Cryska might not look at it, but thanks to the help of Inia, she knew when and where to strike, to use her mind as a weapon, to co-exist with her power and become a machine that could predict her opponent and counter them, though she was still far from predicting such things, Her body was well trained, and her mind was being put to the test now.
The dropkick landed with a satisfying impact, and the Wild Card bounded back to her feet without skipping a beat, and only after hitting her feet did she register what she saw. Cryska stumbled back a bit but had kept her balance with the help of the turnbuckle.

In that same instant, as Kira prepared her own follow-up, she took note of what she saw. The Russian's stone-faced gaze, not frustrated, not aggravated, nothing but the stern intensity of a professional. Her fist, flying back out. The brief glimpse of definition in the Russian's arm belied a strength that was not readily apparent at first glance. The Wild Card was suddenly concerned. In that instant, she pivoted her arm, bringing it to bear, but the Russian was quicker on the draw than Kira expected. Her hasty block only glanced Cryska's fist, deflecting it only barely before it collided with Kira's skull.

The Wild Card let out a huff of pain, grabbing her head and taking a step back, reeling briefly from the impact. Kira was no stranger to her skull taking heavy impacts at high speeds, but the Russian was definitely quite a powerful foe. Her pained grunt came out as a dark chuckle, "Ahaha!" It was not really amusing. Kira swore she was going to take this girl apart.

All things considered, the blow stopped her momentum but it would take more than that to stop the Wild Card. She brought her arms up, assuming a fighting stance, ready to catch Cryska's follow-up. Kira would step back in, wanting to see what the girl was made of, testing her guard with a couple of jabs, trying to probe her for a weak spot.

_________________
[size=85:tmlvwehn]Humble biographer of one who calls herself [url=http://afwrpg.informe.com/forum/friction-roster-f10/kira-the-wild-card-malcolm-t6757.html:tmlvwehn]The Wild Card[/url:tmlvwehn]
That moment, it was something that Cryska always wanted to witness whenever she was in a fight. That moment where her opponent realizes that Cryska is not just an average fighter. It took only that single glance of her opponent's suprised look, the reaction of her body as it saw the fist of Cryska vast approaching towards it's mark. There was no hesitation from Cryska, whom had not only taken the most hardest part of the body to hit, but also strongest. Had she not recieved proper training, her knuckles would crack with the colission. It was truly a moment where Cryska made a difference, where she reacted with not only power, but instinct. Her opponent mastered speed and from the force of the dropkick, she had also got a good amount of strength. That was just fine for Cryska, whom mastered not only strength but endurance aswel. Not many could say that they had taken up military lessons from their parents or even went to military to get trained, Cryska was one of the few that would actually come to a place like this. Wild Card had already shown a bit of her skills, it was lethal if left unchecked but that was going to be Cryska's main objective. She wasn't going for the legs in this match, she wanted to face her opponent without a shred of exploitation. Raw Strength versus Raw Speed.

Her opponent had taken that hit head on, literally. Still, the girl was standing almost proudly, ready for more, she didn't back away to recover. No, it was the force of the punch that made her do so, still, the girl was not understimated by Cryska. Far from it, her first attack made Cryska realize that the Wild Card herself as not an avarage fighter. When the girl began to chuckle in a less the normal way, Cryska remained unfazed by such an reaction after her punch. She withdrew her fist, loosening her fingers back to their comfortable positions before she moved them about as if they were feet, extending them before curling them back close to her palm, doing this several times as a form of exercise but it wasn't the case. She checked every muscle, every knuckle, everything that she could move and feel. She wanted to make herself aware that she had not damaged herself from that punch, it was a direct hit and her knuckles had made indirect contact with her opponent's skull, yet neither seemed to be in actual pain. This was new for Cryska, to have an opponent that could withstand her punch in a way that they did not need to create a huge amount of distance between them or even fall, the Wild Card had definitely scored a point with that, but that didn't mean that Cryska will stop. The Russian had stopped her opponent's momentum, but she was not going to stop her own, there was no time to waste, no time to think, no time to plan, there was no need for it, she knew what she had to do next and with little thought and emotion, she advanced on her opponent like a hungry wolf.

Like Cryska, her opponent closed the distance and both were back in arm's length of eachother. Again her opponent showed her speed with those swift jabs, yet Cryska didn't seem to take much focus on defending herself. She held her left arm close to her face, just to protect it while her other arm remained at her side, her hand positioned like a crane, ready to snatch something when it was within it's range. Soon, that was just the case, Wild Card might have slowed down Cryska's momentum, maybe even stopping it while she was trying to engage her into swift combat that seemed more like testing out where her body was at it's weakest, yet Cryska showed little emotion when each jab collided with a certain part of her body, she leaned back just to lure Wild Card further towards her, feigning a certain amount of weakness so her opponent would feel more confident in herself to carry on and create a momentum of her own again. When the moment was right, Cryska struck at her like a spider, her right hand came forward, that grasping motion made a lock on Kira's right arm, taking a tight hold on it, almost like a vice that sought to constrict and choke it out. Wasting not more then two seconds, she would use that grip to pull Wild Card closer with a tremendous amount of strength, which made Cryska turn her body to the side, which would make it seem like she was going to make Kira crash into her shoulder.

That was far from it, her left arm was still close to her face and like a machine, was at it's ready for the counter attack. She hoped that Kira was forced off balance enough by that sudden pull, which made Cryska release that arm and lunge in like a hungry wolf that now had it's prey in it's sight. Her body faced Kira's again, she went forward and it seemed that her angle was not to crash body to body with Kira, but instead go past her. That was the goal of her own body atleast, but that left arm was positioned like a hook, forearm ready as it was set to crash against Wild Card's chest. Cryska had sacrificed her own defence, which was overtaken by Kira's impressive jabs, to make sure she had the ability to counter attack, the opportunity was now there, her body was going past Kira's and her forearm was a second away from colliding with Wild Card's chest, it's power would be more then enough to flip her opponent off her feet and onto the mat, she just had to rely on the element of suprise that was the pull to make Kira's speed falter and her attack to be a success.
Last edited by 131 on Fri Aug 10, 2012 1:35 am; edited 1 time in total
The ringing in her head had just become one of the many noises in this arena to Kira. To the Wild Card, her eyes were still in her head, and she was (At the moment) only seeing one Cryska, so she was good to go. She did not think twice about the powerful blow she had just taken. The doctors she frequented might have offered a different opinion, but no doctor could do what she has done. No doctor lived as well and as hard as she did.

The two closed the distance, the Russian Wolf carrying herself with all the professionalism of a soldier, the Wild Card with the determined, knowing, thin-lipped smile of the girl sure she was going to win this. They met up and boxed. Kira's jabs bounced over the Russian, a few only hit air, gauging reach. A few struck home. Their effect was limited but telling, allowing the Wild Card to feel out the Russian's powerful frame. She hid it well, but her body was a powerfully toned machine. Against that, blows like this would not have immediate effect, but they would add up.

Still, Cryska was feeling out the Wild Card in her own way, and in her own way struck out. She caught Kira's arm, the athlete's eyes shooting wide for a split second before she was jerked forward, off balance. Kira tried to right herself, but the follow-through came fast and hard. Cryska's powerful clothesline slammed into Kira. Her eyes wide, she huffed out in pain, her legs kicking out as she was lifted a few inches up off the mat before finally crashing down. Kira felt like she had skied into a cross-hanging branch at highway speeds. It felt like her shoulders and head had been torn from the rest of her body. She grunted for a second, sputtering, bouncing up from the mat again. The air had been knocked out of her, but she had trained for this all her career; almost as soon as she hit the mat the second, much softer time, she had at least got the wind back. The pain was another matter.

I am NOT taking any more hits like that. She couldn't take many more if she wanted to win this fight.

Fighting through the pain, the Wild Card worked as fast as she could muster. She swung her leg around, trying to aim at the back of Cryska's knee. It was the only weak point she could reach in her state.

_________________
[size=85:tmlvwehn]Humble biographer of one who calls herself [url=http://afwrpg.informe.com/forum/friction-roster-f10/kira-the-wild-card-malcolm-t6757.html:tmlvwehn]The Wild Card[/url:tmlvwehn]
A split second that decided the fate of her hit, whether she would have her forearm bulldoze straight into Kira's chest or that the Wild Card would once again show off her speed and avoid Cryska's well planned counter. Even with that in mind, Cryska's mind did not calculate any more steps then it needed to. There was no plan against the Wild Card's speed, had she avoided that this would have been another dead end for Cryska until she had mustered up another brutal offense. For now the two stood on par, each of their specialty bounced together and off, there was no dominant position to be for the time being, they were both fit and ready to give it their all, neither were at the process of showing pain. That could have been said had it not been for Cryska's devastating clothesline. Even in such a short distance it had traveled, not to mention that her initiation of it started at a closer range then normally provided, the fact that she had pulled Kira to her first, it still overcame the strength of any other clothesline that was more prepared. It's path was direct and it shot right into Kira's chest, who had no speed to work with after Cryska had made her stumble, knocking her off balance and into her trap.

Satisfaction, Cryska was showing nothing of that sort. One attack was not an outcome of battle, atleast not in this one. She didn't underestimate her, quite frankly, unless problem otherwise she was overestimating this opponent to be able to handle such a blow. That did not mean she was made out of steel, Cryska's power was still something to be feared and that crash was proof of that. With no composure, Kira tumbled to the mat like a matador had been overrun by a bull. Had it been Kira's throat as the target, there was no saying if that blow would decapitated her.The sheer force the Russian had put into that attack, a well timed counter, an effective way to counter Kira's speed, this was truly a fighter that had her body and mind in one line. Many brawlers that had the power to devastate opponents, were cocky and never one to think ahead, they would use their strength for nothing more then being an overpowered mess that could fall into any trap present to them. Cryska was far more evolved then your average meathead. Using your eyes to see more then just your opponent meant that you were doing a damn good job keeping yourself from getting ganged up, that's hat she had learned the hard way back in her home country. Fights were rarely this fair, this was an official federation but so were the ones back then, Inia could vouch for Cryska' strength and endurance. Even outnumbered this wolf had bared fangs and ripped each enemy to shreds until there were none, now she ad her own partner, Inia, whom looked out for her, the two had each other and that was al they needed, now she was facing an opponent on her own, who seed to be fighting alone but just in case, Inia had told her she would scout the area and investigate their surroundings until she was sure no one was going to interfere this match.

Unlike most, Cryska and Inia were honest fighters, they did not need more then their enemies. Now at the ready, Cryska had heard the impact Kira made on the mat, there was little time to spare to once again create a momentum that can shock her opponent into more dismay and pain, a well planned attack that could knock her off her game and bring the advantage solely to Cryska. The Russian turned to face her prey once more, prey that could still fight. Even in the midst of chaos, where pain surrounding her opponent, she still struck out like a wounded cobra, that was lethal and precise, it not needed perfect health, it only needed the chance to sting it's prey with poison. It was Kira that found a weak spot in her defense, that had shattered as she went for another momentum. Cryska anticipated that Kira would make a quick reaction to rebalance the situation, just not this quick. Again, it was her speed that would destroy Cryska's momentum. Just as Cryska turned, that foot swooped into a perfect angle straight to her left knee, which was left unchecked by her eyes. Losing her balance in a rapid succession, her leg buckled and she was forced to descend down upon her knee. Her eyes moved like a hawk towards her opponent, whom was still on the ground. There was a swift flash of excitement coursing through Cryska's eyes, that had not met an opponent that could use her position to her advantage, even when she was just struck with a blow like that, it only made her thoughts sure that this woman was posing a threat to her victory, she had to rethink the situation of dropping the Wild Card like that, if she could muster up a second advantage like that. She had figured out that with such speed that came from her legs, also came power, and to make that hungry wolf fall onto one knee was proof of that, there was not many that could say they lowered Cryska to a kneeled position.

With little time to react, she would have to use her own position as an advantage to strike. If a wounded cobra could strike from such a position, so could a wounded wolf. With a reaction in mind, she shifted her knee with the help of her still planted foot to face the direction of the still laying Kira, she was going to go for similar attack she had down when they were standing, only this time it were two alternate points she was going for. Once was there her left hand would do the grasping, she wanted to take a hold of Kira's leg and with her strength, pull Cryska closer towards her as well as making sure the girl could not get away or get up before Cryska had a chance to rise back on her feet. With a solidified grip on Kira's leg and getting her opponent closer to her, she would now use her right hand, curling each finger against her palm, her thumb coming to brush under the knuckles of her index and middle finger, making an effective fist and could once again face off the Wild Card. She selected a different target though, she wasn't going to reach the girl's face, if she'd miss would hit the mat, she would much rather avoid that. Instead, she looked for a chain reaction, a initiation that would lead to a more powerful attack later on. Her right arm drew back, not wasting more then a second to prepare, it would shoot forward with that tremendous power locked, each muscle tensed, her arm coming down like a out of control freight train, it had it's course set towards Kira's abdomen, she wanted to make that her new target because if she could force the oxygen right out of Kira's lungs, she would have more time prepare her combination.
Last edited by 131 on Fri Aug 10, 2012 2:57 am; edited 2 times in total
Cryska remained undaunted even by that strike. The Wild Card had hoped to take advantage of her situation, but Cryska was not the one that had just been run down by a freight train. Okay, okay, need better positioning here. Can't keep underestimating her... I've taken worse than her. To Kira, Cryska was just another fearsome mountain to conquer. Each was different, their own personality, their own strengths, their own weaknesses. Each time, the feeling out process began anew. And for this match, the Wild Card was only getting started. The Russian wolf wasted no time recovering from the strike and descending upon Kira. She grabbed the Wild Card's leg and, with a jerk, pulled her close. Kira immediately recognized this pattern. Pull her close and...

Her body tensed, a surge of adrenalin ran through her. Cryska pulled back for another powerful blow and Kira knew she had to make a move immediately. She pulled her free leg up, driving the knee into Cryska's stomach. With the angle and the leverage, this would not have been a particularly powerful blow, but that was not Kira's target. Quickly forcing the ground she had gained further, she contorted herself, kicking her free leg up to hook around the arm that trapped her other leg. Entwining them, and grabbing the Russian's hand, Kira would try to lock in an armbar reversal hold, wrenching it as tight as she could muster. If she could tie it in, this would be the first opportunity she had to strike against Cryska's strength.

_________________
[size=85:tmlvwehn]Humble biographer of one who calls herself [url=http://afwrpg.informe.com/forum/friction-roster-f10/kira-the-wild-card-malcolm-t6757.html:tmlvwehn]The Wild Card[/url:tmlvwehn]
With all options met, her fist was ready to fire out at the target that could no longer pull away from her. She had a vice like grip on her opponent's leg, she had her opponent so close that she could not afford to waste such a wonderful opportunity, where her opponent's stomach was in clear sight and there could be no interruptions to change that. Her arm drew it's strength, muscles tensed and ready to unleash a certain dose of hell upon her fallen opponent, yet that speed was once again showing it's full affect. An unforeseen outcome that had blasted straight through Cryska's kneeled posture, it came out of nowhere, there was no time for Cryska to defend, let alone react to Kira's swift response, the knee came right into Cryska's stomach, it had put an halt on Cryska's attempted strike, letting it remain suspended in the air, like it was waiting for a charge so it could resume it's objective. The Wild Card was using her speed, like a cobra that had caught it's prey, it was planning to constrict it's way to one of Cryska's limbs, which was the hand that had it's hold on Kira's leg. The tool that she used to keep Kira close, was now being used against her. Those legs came around her arm fast and soon she could no longer maintain the hold on one of them and instead have her hand captured by her opponent.

An armbar.. Cryska's first words that came from an alternate thought that had nothing to do with an offensive strike, rather the expectation of what her opponent was about to do, were now identified with a submission hold. Truly a target one would pick if they were to break Cryska's power down from her arms. There were numerous options to perform in this current situation. She could just endure this and keep looking for a different route to take, to try and counter this submission hold to her favor yet there was little time to do so, a submission hold was best dealt with in a quick pace before it would use it's pressure and time to pour damage into the constricted limb, Cryska could not let that happen. Another option was to use her still free hand to rise up onto her feet and lift Kira up with her, to either slam her back down onto the mat or drive her like the head of a battering ram into the turnbuckle behind her. Both would still leave her arm vulnerable for either the slam or the constriction that could worsen the situation of the turnbuckle slam. Like a machine she kept calculating choices as if they were but simple, temporary solutions to this submission hold. She realized that she still had her primairy attack at a halt, that was still packed with the strength and ready to fire, yet choose the the stomach as it's target was no longer an option since her arm was now dangerous close to it, protecting it like a shield. She has to choose a different target that would still get equal if not, better results then the previous one. Her eyes scanned her opponents body, it's position, it's defenses and it's openings, she could not waste more time then she already was by thinking up solutions, the longer this was taking, the more punishment her arm was receiving from this submission hold.

This cobra still had it's fangs bared towards her, it had it's limb constricted and it could still do so much more to her, it was going to be a quick decision now. Her eyes traveled down to Kira's ribs, rather, the right rib cage. Going for the thigh might have been an simple, effective choice to deal with those legs, yet that would also stimulate more pain to her arm since a common reaction was a tightening reflex around her arm, she did not need that one. The ribs were also essential for dealing with Kira's speed in terms of making her opponent turn or roll, both were essential in this combat since this was but the beginning of their skills. She once again focused on offensive rather then defense, the submission hold could not last any longer otherwise Cryska would have to show that it was indeed taking effect, her tolerance for pain was great, but not impossible to break. With the adrenaline she was earning of dealing with this new, painful situation, she enhanced the strength of her fist, one she wanted to drive home and make Kira regret ever making her switch targets. She first dealt with the pain though, she tried to keep her arm relaxed, tensing it will only making the pressure and pain towards it increase when she could keep it at a minimum. Once she had focused on that, she would go back to her target, her fist retightening and ready to pounce on this cobra, it's fangs should never be bared against an animal that had sharper, bigger fangs. Maybe they didn't to carry poison, but they did not need an element when it's quality could pierce through the skin of others.

Like an enraged scorpion, it's claws were sharpened, but it's tail now lunged with great accuracy, speed and off course, the power to penetrate. Even though her fist was not as sharp and deadly like a scorpion's sting, it carried such effectiveness that it did not need a sharp tip nor poison, she carried that force towards Kira's right rib cage, she aimed carefully and struck out full force towards it, she aimed to take away the armbar's strength easiest and probably the most effective way possible without trying to injure her captured arm in the process, she aimed for a different power source. She needed that element of suprise again, to make Kira think that she was going for the legs, or that she was going to go for that common lift and drop, just to keep her suspicion away from Cryska's true target. Speed was more flawed in a submission hold, while strength was used to either break out, or keep attacking, and that was what Cryska chosing, the latter of the two solutions.
Last edited by 131 on Fri Aug 10, 2012 4:04 am; edited 6 times in total
Page 1 of 3 • 1, 2, 3



Similar topics
---
Permissions in this forum:
You
cannot
reply to topics in this forum