Champions & #1 contenders
Miss Fortune
Thu Feb 23, 2017 8:30 pm by starvalentine
She's baaaccckkk!
"Ladies and Gentlemen, introducing the Queen of New York, The Sicilian Assassin...... MISS FORTUNE! Madison Oppenheim!!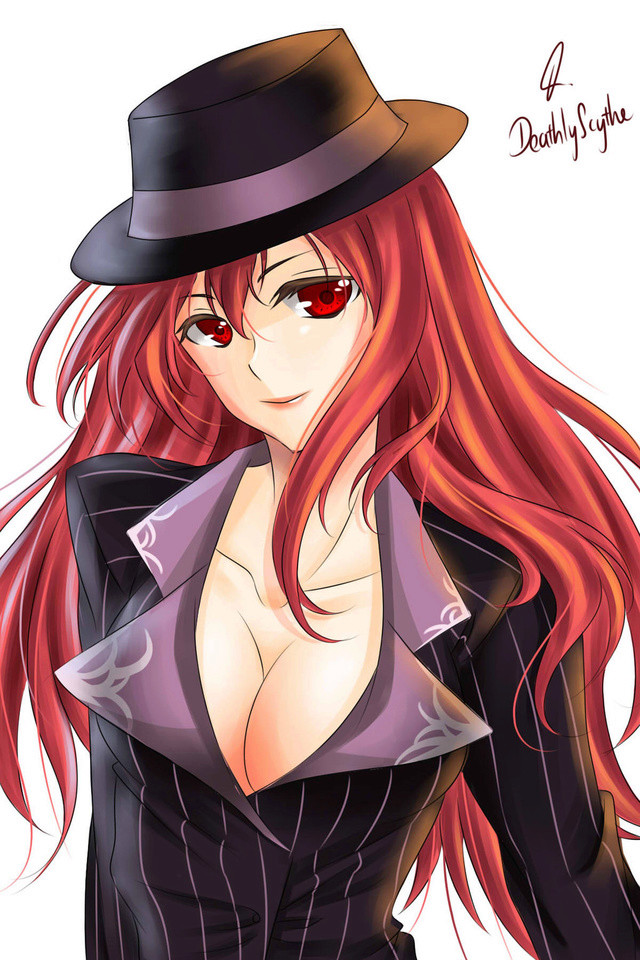 Comments: 0
Found my HHH
Wed Feb 22, 2017 10:40 pm by starvalentine
Comments: 3
Something I've Noticed
Tue Feb 21, 2017 10:06 am by scorn53
I'm not sure if anyone else has noticed, but every few weeks the same user joins the site, creates a few profiles and matches, then promptly leaves. I've only noticed because they follow a very similar profile template (and call it weird, but the use of black font), albeit they've now edited their latest one because they cannot delete it.
Upwards-
http://www.afwrpg.com/t14743-auriel-jessamine
Scarf-
http://www.afwrpg.com/t15951-maxine-rolanda
Their most recent name was 1 12 12 or something …
[
Full reading
]
Comments: 9
Page 2 of 6 •

1, 2, 3, 4, 5, 6

"No!" Rebecca shouted back, before trying to get control of her voice again. "It's not you, it's just... well, I've got a lot of stuff to think about and well, being in a room so hot isn't really the first thing I think of being relaxing. I mean, training in here's probably great but how the hell are you suppossed to relax where you can't see your feet 'cause of the steam in your face?" She asked, focussing on not snatching her arm away.

"Did you... did you see what happened? Yesterday. I mean, the big ranking thing?" the amazon asked, turning to face Megumi. "Did I fuck up?"
_________________
Under construction

Adrian Kytes (Face)
Rebecca Tomko (Heel)
Sabine Shanoa (Face)
Tina Armstrong (Face)
Megumi jumped a little when Rebecca suddenly yelled out. The girl's voice was as loud and scary as expected. Megumi normally wouldn't even be fazed by someone yelling at her like that, but Rebecca was quite terrifying. It was like dealing with some kind of huge predatory animal. Megumi didn't know what would set Rebecca off, but she did know that if they got into a fight, she would get pretty badly mauled.

Still, Rebecca didn't move her arm, despite Megumi touching it. She took that as an invitation, slowly sliding closer and leaning the side of her body against Rebecca. "You relax by not thinking of those things," Megumi said, "They'll just bother you. Think of something happy."

The idol looked at Rebecca when she finally said what was on her mind. "Ah... that. Yeah, I saw that," Megumi said, "You're worried about Adrian." She pulled away, sitting forward with her hands on her knees, slightly hunched over as she thought of what to say.

"None of that was your fault," she said, "Adrian... she's got a lot to prove to a lot of people, including me. This is her way of doing that. You can't do anything to stop it." She looked back at Rebecca. "We both have someone we're trying to protect. But sometimes you just have to let it go and let them figure things out for themselves. Putting yourself in the way isn't going to stop them."
Although she had at first said she didn't want to talk about Adrian, if she was going to relax at all: Rebecca was going to have to deal with this situation sooner or later. All the happy thoughts in the amazon's head would have to compete for spots in her brain with her concern for the cheating cosplayer. "I know I should be easing off... but with how things are here, with someone who just wants to torture her stalking her every move, the way she just lashed out like that... how the hell can I live with myself if I ease off the pressure and something bad happens again?" She asked.

"I've let her down too many times now, I think the last one might be the last I can take..." the giantess admitted. Showing as much emotional weakness as she ever had.
_________________
Under construction

Adrian Kytes (Face)
Rebecca Tomko (Heel)
Sabine Shanoa (Face)
Tina Armstrong (Face)
Megumi nodded, understanding what Rebecca was talking about. "It's not as bad as you think," she said, "Adrian needs you, so you'll never let her down. The only time you let her down is when you don't protect her from everything, including herself. If you didn't fight back when she lashes out, and keep her in line, then you're letting her down."

She slid back again, right next to Rebecca once more. Her hands gently grasped the amazon's and held her big strong hands tightly. "But you need to let it go. Adrian's going to be ok this time. Nobody will hurt her. And she needs to prove she can do this herself."
Rebecca closed her eyes and took a deep breath as Megumi tried to ease her fears. "Maybe you're right..." she said eventually, resting back against the wall and letting the steam just cloud over everything. Still "If I let her go, this'll be the third time I let her down. First, I failed to hold up my part in our first tag match here, then I was no-where to be seen for the whole Taylor business too... but if I don't... she'll probably try and lash out again, someone's gonna belittle her and what she's done and she'll probably lose it even worse."

"Dammit... this stuff never used to bother either of us back home, respected or not: we got paid and that used to be the end of it. But now everything's respect and honor and all that other crap. What happened?" the amazon grumbled as she tried to stretch out a bit, grasping Megumi's hands lightly.
_________________
Under construction

Adrian Kytes (Face)
Rebecca Tomko (Heel)
Sabine Shanoa (Face)
Tina Armstrong (Face)
"Well... you came to Japan," Megumi said. She paused and looked back up at Rebecca. The amazon looked tired and worried. Megumi could tell that this was weighing far too heavily on Rebecca's mind. She didn't count Rebecca as a friend, but she couldn't leave Rebecca like this either. Megumi held onto her hand just a bit tighter.

"Things are different here. I've been to America before... people care less about the way others think of them there. Here respect matters, and it's infectious. Especially since we aren't really fighting for show," Megumi said, "Well we are, but losing is a far bigger deal."

"But what really matters is giving Adrian that chance to fight on her own, when nobody is coming to help and she has no tricks up her sleeve. It's important she realize her own strength," Megumi continued, "Win or lose she's gotta do it sometime. The girl's got a stubbornness to her, she won't break easily."
Rebecca nodded along with what Megumi said. The day where she couldn't help Adrian was going to come sooner or later. Maybe she should let go this once. Let her prove herself to everyone else. "You said you had someone to protect to?" the amazon asked, looking over as she breathed in the steam.
_________________
Under construction

Adrian Kytes (Face)
Rebecca Tomko (Heel)
Sabine Shanoa (Face)
Tina Armstrong (Face)
Megumi nodded. She was a little surprised that Rebecca had to ask, considering it was pretty much out in the open. "Yep. Chigusa," she said, "She's been my friend for a long time. I don't know what I would do without her." Megumi paused, blushing as her heart raced. This happened every time she talked about things like this. It was kinda weird, now that she thought about it, to talk to Rebecca about this stuff. They weren't exactly friends, or even very close. But Rebecca did open up to her about some deep private things. Megumi had to return that trust.

"Ever since we met I've been protecting her," she said, "I taught her how to fight. She taught me how to perform. She's my closest friend."
Rebecca afforded herself a small smirk as Megumi opened up to her. She'd guessed the Eclipse group were close, but she didn't really know how much she had in common with the Crimson Warrior until now. "It's kinda like that between me and Adrian... only by now she's probably a better fighter than me too." The amazon admitted, while she was by far and away stronger; it was undeniable who had more skill between the two of them. "And we're...well... how 'close' are you to Chigusa? Best friend close or... Nevermind, that's a little to personal. " Even if they were naked together, there were a few things that were still off limits.
_________________
Under construction

Adrian Kytes (Face)
Rebecca Tomko (Heel)
Sabine Shanoa (Face)
Tina Armstrong (Face)
Megumi looked back, rather amused at Rebecca's question. She smiled, blushing a little as she spoke the answer to Rebecca's inquiry. "I thought it was an open thing, the relationship I have with Chigusa," she said, "I'm surprised you don't know. We're lovers." Despite it being an ok thing, and how many people, even their fans, knew about it, this was always a little embarrassing to Megumi, and the Crimson idol blushed quite a bit as she said it.

"We're intimate, but it's not a commitment kind of thing... It's kinda weird really. More like friends with benefits I guess? But we're closer than just friends. I honestly don't know a good way to describe it," Megumi said, her blush slowly deepening until her face was a bright shade of crimson. She shook her head, trying to calm herself. "Hoo! It's hot in here!"
Page 2 of 6 •

1, 2, 3, 4, 5, 6

---
Permissions in this forum:
You
cannot
reply to topics in this forum