Champions & #1 contenders
Posting delays
Sun Jun 24, 2018 12:14 pm by Harrier
Dear posting partners and people who are waiting for an reply from me by PM,
I am terribly sorry that you have to wait for my replies for so long.
Maybe the one or another from you knows the situation, you were flying high for some weeks posting wise and then you hit rock bottom again because of some RL BS and then you barely manage to churn out enough creative output for a meager 100 words post in a week and you ask yourself how you could have seriously overextend your supply lines so much. …
[
Full reading
]
Comments: 0
Kawaii Opportunities
Sun Jun 17, 2018 3:04 pm by Daaharu
Hey, guys!
With the kawaii title match at Avalanche taking on an interesting wrinkle with the interruption by the Brat Pack, we are moving forward with the overall kawaii storyline, and at this point I'd just like to take stock of what kawaiis are out there that are interested in participating in a cohesive storyline.
Can't make any promises about titles or what exactly each girl's given role would be. We can talk a little more about the specifics of where the story is going soon, but I …
[
Full reading
]
Comments: 3
Match for Takeichi
Tue Jun 12, 2018 6:13 am by GrandAkumaShogun
So with my other two guys having their own matches I figure I should do something with my first character on here, Takeichi Mori. If anyone is interested feel free to post here or get in touch through a pm so we can plan it out. I can either have Takeichi remain a jobber or begin to work him towards being a more serious competitor.
Comments: 1
Page 1 of 5 • 1, 2, 3, 4, 5


Match Type: Cage Match
Rules: Victory via pin or submission
[align=center:27bbbwqq]
[/align:27bbbwqq]
[align=center:27bbbwqq]Genesis ("Jennifer Esis") vs The Ghost ("Cerbera Arianna Kashnakov")[/align:27bbbwqq]
Step by step, Genesis made her way to the cage in her black dress and skin tight black pants. The kawaii was tall and slender as her attire made her look even more so in her black outfit. She had dark hair and gleaming lime green eyes, she had a slightly twisted smile on her face which gave the impression, she was a bit of a heel. Genesis loved destroying her opponents, she was known for being a bringer of merciless pain and angusih to those she faced in her albeit short MMA career. However, she made it crystal clear in her AFW debut by destroying Zera, Cerbera's younger sister, with both cruelty and malice. After beating her senseless from the beginning of the match, she raped her in front of a live audience for all to see. (A rare sight to see for Zera) However, to top it all off, she broke the poor girl's arm. Apparently, Zera was one of the top tier kawaii's at AFW and after defeating her, she was confident that she could rip apart anyone.
Her music Super-massive Black hole came on the stereo as she took a few more steps down the ramp. She walked down to the ring in with a very confident swagger about her. Looking up at the cage as it has yet to be lowered onto the ring. Her opponent was some no name fighter, or so she thought, she didn't even bother to remember the name. She just thought it was a good opportunity to really bring the pain and to have a new punching bag. Entering the ring, she would go to her corner eagerly awaiting her opponent's arrival.
((Try and ignore the wings and horns/wreath....thingy on her head))
After all these months of chasing Genesis, to try and catch that girl and turn her life into a living hell that no one could escape from. It had finally reached a point where Genesis could not escape. What was not told to Genesis was that this was a unescapable cage. There was no door and the top of the cage was sealed shut. The only way someone could get out of this was for them to raise the cage. Sadly, that was not going to happen. Cerbera had prepared everything for this ambush on Genesis.
She had heard about some newbie that was going to be fighting Genesis and she took it as a perfect opportunity to exact complete revenge on her. She wasted that newbie before she even came to the federation, she had old Era of Hell followers dress up as staff members and take over the match that was set up. The moment Genesis came into the ring to wait for her opponent, the modified cage suddenly dropped down and slammed into the rgound with a loud bang, all of the lights suddenly going out and leaving the crowd in panic.
It was only seconds later that the big screen turned on, shedding some light in the arena but it was only static that came from it, though soon a rather angelic, young voice sung out to the arena.
Ring around the rosie
Pocket full of posies
Ashes, ashes
We all fall down
Soon, that voice became much darker then before, and the static started to flicker, showing a pair of eyes but not which color or whom they were from, though the darkened voice started to continue.
Ring around the rosie
What do you suppose we
can do to fight the darkness
in which we drown?
Now the screen turned black, the voice clear from static, but now it was starting to sound higher with each word, more threatening,

Ring around the rosie
This evil thing, it knows me
One ghost surrounds you..
A figure appeared on the screen, her piercing bright blue eyes, the deadly glare upon her face, the pure murderous intent that was easily betrayed by her expression.
[align=center:x4qi97zy]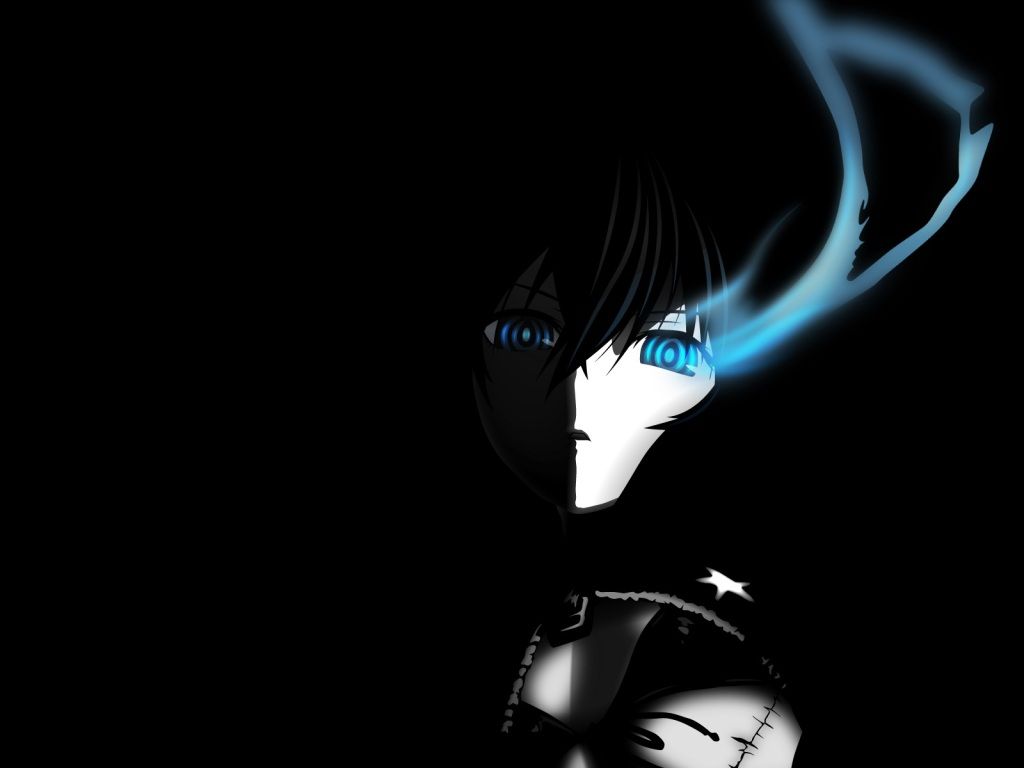 [/align:x4qi97zy]
[size=150:x4qi97zy][align=center:x4qi97zy]
You will fall down.
[/align:x4qi97zy]
The a loud bang came from the screen and everything turned black again, leaving the crowd once again in panic before each light started to turn one, making their way to the arena, where Genesis would still be waiting, have no matter of escape anymore since the entire cage was sealed tightly shut, only the staff from the outside, which were in favor of Cerbera, could lift the cage up.
Suddenly, all the lights sprung up and it revealed that another person was standing inside the cage, just a few feet away from Genesis, that glare was still there, showing Genesis that she wasn't out to simply fight her. She was out for blood, and blood there will be. Cerbera didn't attack yet, she just wanted to relish the look on Genesis's face that she has finally be caught, a bird in a cage that has been paired up against a hungry crow.
[align=center:x4qi97zy]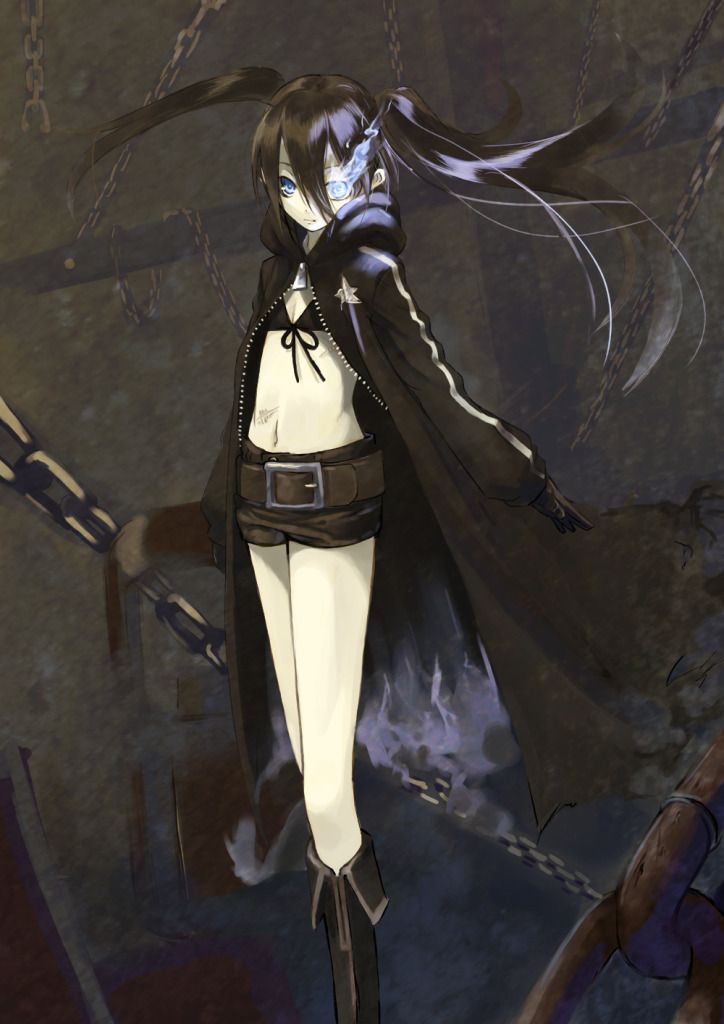 [/align:x4qi97zy]
[align=center:x4qi97zy][size=150:x4qi97zy]
" Are you ready to die, Genesis? "
[/align:x4qi97zy]
Genesis frowned as the creepy music began to play, the lyrics sent a shiver down her spine. The girl looked around as the entire place went black and to her surprise. She was certainly shocked that the one and only Cerbera made her appearance. The girl was spellbound, she was more surprised than afraid. Her lips quivered as she looked at Cerbera face to face. She blinked absolutely dumbfounded until she worked it all out, this was a trap! The girl shivered as she looked into Cerbera's eyes which were full of malice and bad intent for her. Her lips formed a devilish grin as she quivered not in fear but with EXCITEMENT. She looked at the reborn Cerbera in all her glory.

"Those eyes...." She whispered putting a hand on her chest shutting her eyes as she enjoyed this moment as her heart was ready to burst out of her chest.

She opened her eyes and looked at Cerbera, she had always been a secret admirer of her. She had been a fan of hers from her first match and watching the kawaii rise to greatness during the days when Era of Hell terrorized AFW with absolute fear. Looking at her now, brand back those memories especially as she wore her old attire. Genesis had to hide this conflicting emotions though she liked Cerbera. She wanted to beat her, she had defeated her sister for this reason to fight the old Cerbera. The new one, she saw as weak and too soft hearted for her tastes. She would have killed for a chance to face her and now she had it.

"I'm afraid... I'm not ready to die yet but, if I do..." Geneseis said stepping forward, "I'm dragging you with me...."
There was no need for a reply. Cerbera wasn't looking for one, she was here to lay down eternal punishment upon the girl that thought she could mess with her. Cerbera had forgiven alot of people with what they did to her, but not to her sister. The more Genesis escaped her clutches, the more insane Cerbera had gotten with rage and revenge, the thirst of wanting this girl beg for mercy and not giving any, the time was finally here.

When Genesis stepped forward, Cerbera went for the attack. There was no reason to wait for some kind of bell, her prey was here and now they were trapped together, she was going to tear her apart, limb from limb! Cerbera jolted forward, a sudden burst of speed to close the distance between the. Once within range, she rocketed her knee up with sheer force to drive it right into Genesis's stomach.
Genesis blinked as Cerbera's great speed caught her off guard as she threw a devastating knee to her gut. The green eyed girl was forced to cringe and hunch over as the air was knocked out of her body. She was left stumbling back gasping for air as she raised her fists trying to get into a striking stance. "Uhhh.... I won't lose!" The girl's eyes burned into cerbera's wanting vengeance for that recieving that blow as she would try and through a roundhouse to the other girl's stomach. This was the moment genesis was waiting for and she would sooner die than not enjoy a chance to take on the old Cerbera.
Cerbera was not about to let her pray move away, but seeing what Genesis was planning to hit her with, the dark kawaii just stood there and took it right in the stomach, but still that twisted grin remained on her face. " ..Weak.. " She would say, her body twitching only once from the aftershock of that kick before she forcefully pushed Genesis's leg to the side to try and make Genesis turn around and have her back facing Cerbera, who would immidiatly bring her arms around Genesis's waist and throw her back for a german suplex attempt.
Grinning as she scored a kick on her opponent, her expression changed drastically as the other girl was unaffected. "Weak? She repeated in disbelief as she was thrown off balance. She managed to stay on her feet but, the girl gasped as her foe hag gotten behind her. Genesis tried to turn around but, her foe had a firm hold of her waist and before she knew what was happening she was airborne. "Ahhh!" The girl gave a yelp as her back hit the ring floor. With one eye open, Genesis hissed in pain and would curse under her breath as Cerbera's speed to be a problem.
After having thrown Genesis down, she would roll away from the girl and flip to her feet. She rubbed her stomach gently, Genesis had a powerful kick, yet Cerbera only relished at the thought of destroying this girl, which conquered any kind of pain this girl would throw at her. She had lost the train of thought that always calmed her from making rash decision, now only one decision was planned. The destruction of Genesis.

That speed Cerbera had, she produced once again, move straight towards Genesis and jumped up, aiming the location of her drop and tried to slam her both knees down to Genesis's stomach to knock all the air out of her.
"Ahhhhkk!" Genesis gasped as her opponrnt dropped her knees on her stomach so suddenly. Coughing in horrid pain as she couldn't quite breathe in an normal manner as she clutched her stomach, eyes watering as she rolled over onto her back quickly. She groaned and got into a turtleposition with her arms took to the side of her body and her had to shield her from danger. In this turtle position, she coughed trying to catch her breath, her red face with exasperation after having Cerbera's knees crush her stomach.
There was not going to be a halt of Cerbera's momentum. This girl was out for blood and she was going to get it. When Genesis turned to lay in a turtle position, Cerbera would raise back up onto her feet besides her fallen opponent and just glare at her with a wicked grin on her face. " Already done..? " She would then bring her leg back and proceeded to try and send rapid soccer kicks into Genesis's ribs to really start hurting her opponent, not wanting to get her a moment's rest, nothing but pain was going to be living inside of Genesis, after she is done with her she's just a crying little infant, filled with pain and sorrow, or maybe not even alive.. Whichever worked for Cerbera.
Page 1 of 5 • 1, 2, 3, 4, 5



Similar topics
---
Permissions in this forum:
You
cannot
reply to topics in this forum