Champions & #1 contenders
Match For Max.
Thu Jan 19, 2017 5:52 pm by Scarf
Just wondering if I could get something going for my
newest Friction wrestler.
If anybody finds themselves interested or has any possible ideas for the future don't hesitate to hit me up, I'd be happy to hear from you.
Comments: 0
Inconsistent posting
Mon Jan 16, 2017 8:53 pm by RJD
I have stuff coming up in the next couple of weeks and will not be able to post anywhere near as often as usual/before. To be honest this has already been showing it's effects lately but it will do so even more from now on. I'll prioritise my Avalanche match and multi character matches but other than that I'll respond probably once every few days, I'll try not to leave anyone hanging though.
Comments: 10
Looking for Friction matches!
Sun Jan 15, 2017 2:07 am by tehbohemian
Hey everybody just posting a notice I have 2 wrestlers that could use some love!
Shinobu just got out of her match and I'm looking for some wins or losses to add to her record, she is a serious fighter and is looking for more straight forward fights, she could be a good match up against other "martial artist" type characters looking for a challenge or she could stand up to a violent heel, anything works.
Sonic is also up for matches, people familiar with Ring Dream or Wrestle Angels should …
[
Full reading
]
Comments: 3
Page 1 of 9 • 1, 2, 3, 4, 5, 6, 7, 8, 9

Standard match: best 2 of 3 rounds to winShego Wolf - Age: 22
VSAtaru Toranami - Age: 18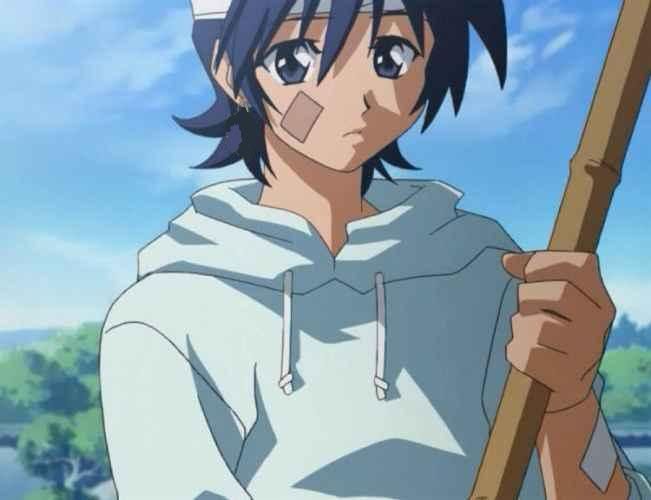 Ataru made his appearance on the ramp, rushing his way to the ring as he waved back to the cheering crowd. The fans seemed to be quite excited and eager to see his newbie opponent, but Ataru had no idea of how she looked like.
"Well... a newcomer then, it should not be a too hard match... or i hope so", he said to himself, climbing up to the ring and waiting for his female opponent to show up.
Last edited by wrestleryu on Sat Nov 07, 2015 6:04 pm; edited 2 times in total
Shego emerged from a gape on to the ramp and stand there for a few moment pulling sexy poses befor makeing way to the ring with a smile and wavs at her male opponent she also thinks to her self "what a good looking guy the male most time not too good haha"

_________________
Fighters
Shego Wolf
Judo Fighter Jenner Sky
lex hellbound
Ataru couldn't help but blush at the new challenger making sexy poses for the crowd and showing that teasingly flirtaceous attitude towards him because... honestly, the girl was super-hot to say the least!

"Umff Ataru... d-don't go derailed now. This is not a date, you're here to fight", he thought to himself, shaking his head to re-focus his seduced and distracted mind.

"Uh well... welcome to Tension then. My name is Ataru and... let's have a good match ok?", the young male would say once they were facing each other in the middle of the ring. There he could closely admire Shego's beautiful features and voluptuous body, also noticing how she was as much tall as him if not slightly taller.

Which, of course, did not miss to cause another visible blush to rise to his cheeks while he stretched his hand out for a politely nervous handshake.
Shego smiled takeing his hand shacking it as she moded her head in the middle of the ring

"Lets have a good one sound like a soild plan lets make this fight for the fans"

she would take a few steps back getting ready before the Bell rang the crowd cheering seeing too great respectable fighters about to fight

_________________
Fighters
Shego Wolf
Judo Fighter Jenner Sky
lex hellbound
Ataru was slightly uneasy at how the debutant girl relaxed in her sultry confidence, but maybe she was just a nice girl, he thought to himself reassuringly.

With that, the bell rung to start their match together with an excited roar from the fans. Ataru advanced carefully, not sure which strategy to adopt against a totally unknown opponent, so he eventually decided to raise his hands and invite her to a test of strenght, willing to gauge her power and skills.

"O-Ok let's see what you got Shego-san".
Shego smiled as the Bell rang but as she step in to hear him she could not help feel insulted be the request due to it was sound like he mocked her a bit her face drop as she step in with a soild side kick to the gut "oh because I'm girl you think I'm not strong you littel punk" she step in with so hits to the face befor going in for a sholder throw not she was angry about it.

_________________
Fighters
Shego Wolf
Judo Fighter Jenner Sky
lex hellbound
Given that Shego was a debtant, all that Ataru expected from her was to take the strenght test challenge and start to push... but she went for a well aimed kick instead, getting him offguard and opening the path for her next move.

"UNGFFHH...!!! N-Not at all I was not meaning to deem you weak..OUCH!". Before the cute boy could try and complete his silly attempt at apologizing for the misunderstanding, Shego had already stepped in and turned his world upside down with a well executed shoulder-throw that would have Ataru land painfully on his back.

"Dam....woah! Ungghhh...!!". The starting of the match had definitely not gone as he had wished, as Ataru was now on his back in a slight daze, at the feet of the towering voluptuous beauty standing over him.
"Just like every bloody other guy I fight you all think you gods gift to the earth"

She rolled him over onto his front then sits on his back as she pulls his arms behind him

"why the hell did you act like that I got told you was a nice guy"

her hands reach down grab his chin pulling on it forceing him to bend backwards working the camlecrunch on him the crowd cheering at this display of power as his head was back she leand in and whispered into his ear "sorry about this good show for the fans and all"



_________________
Fighters
Shego Wolf
Judo Fighter Jenner Sky
lex hellbound
Locked in the uncomfortable submission by Shego, Ataru couldn't help but blush as she pulled his head closer to her ample bosom, while whispering suggestively to his ear.

But the embarrassing entrapment was not his main concern, with his body arched backwards in her well executed camel clutch.
"ngghhfff....t-that's understandable...but the stretching still feels urghh....quite bad".
The boy kept squirming underneath Shego's hips but he can't get out, so he has no choice but to endure the straining for now.
shego smiled pulling a bit more be for letting him go but the she grabs his arm wrapping her legs around her over putting him in a crucifix arm bar as she rolled them both over in one moment

"how about a date this?"

She ask as she pull his arm closer together stretching his chest and the joints of his arms

_________________
Fighters
Shego Wolf
Judo Fighter Jenner Sky
lex hellbound
Page 1 of 9 • 1, 2, 3, 4, 5, 6, 7, 8, 9

---
Permissions in this forum:
You
cannot
reply to topics in this forum