Champions & #1 contenders
Active Kawaiis
Sat Jun 24, 2017 1:25 am by Daaharu
Hey, guys. I'm hoping to get a sense from everyone of where the active kawaii girls are at. No guarantees or anything, but I am looking to figure out who is out there consistently making matches because we are looking to inject some new blood into the kawaii title scene, and I don't want to have tunnel vision on just the players and characters I know.
So, if you've got a kawaii girl who's had at least one match and is currently active, can you let me know either here or via PM or IM? This …
[
Full reading
]
Comments: 6
Ending RPing
Sun Jun 25, 2017 7:04 am by KillerV
After I finishing up couple of threads, I am officially done RPing here. I apologize to you guys currently with me and even the future ones. But I am just tired of it, not going into too much details as it makes me feel like ranting so much, rather not.
But will still be here just to read n respond, as for Trillian, wont able to contact me soon, rather send PM here instead.
Good luck with everything.
Also, NOT gonna give King, rather not see people using him like
[
Full reading
]
Comments: 7
looking for matches
Sun Jun 25, 2017 6:46 am by dragonswill
Im looking for matches for nearlly all my girls. pm if interested. my signature should link you to the roster of my girls hoshi is the only one that doesn't need a match for now so please message me or reply here and well discuss a match.
Comments: 0
Page 1 of 8 • 1, 2, 3, 4, 5, 6, 7, 8

Location: Gaia, the Great Woodlands. Walking under the tall trees and crossing the luxurious vegetation of the forest, Toraki is heading back home after a morning spent in the depth of the woodlands for a special meditation training, something he's doing to improve the biggest flaw of being a tiger-human hybrid, which is the occasional transformations into a diminutive feline form.
Miko (Age:21; Height 5' 6")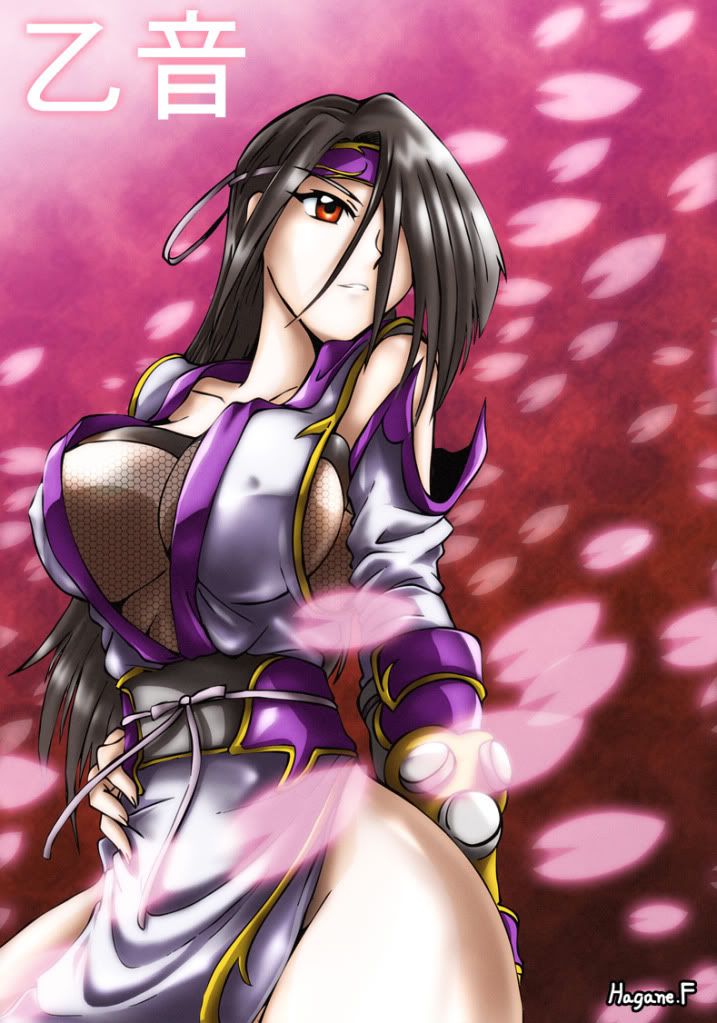 VSToraki (Age:18; Height: 5' 8" -shrinking to 3' 0" in neko shape-)
Though it was an intense workout in a way, it mostly involved Toraki's concentration and mind strenght, which was partly unsatisfying for the energetic tigerboy, willing to put his flexible muscles at work too. "Mrrr... oh well.. guess i'll seek for a random sparring partner later", he said to himself with a grin that showed his feline fangs, while passing under the shadow of a big tree.
Last edited by 157 on Wed May 23, 2012 1:13 pm; edited 3 times in total
As Toraki passed under the very big tree there was a girlish giggle from above him and a slight ruffle of leaves followed "Well aren't you cute" A person wearing purple said "I think i should just capture you and keep you as a cute little pet" The ninja said "Oh but before that i guess i should introduce myself I am Miko. I'm a ninja, who are you?" Miko said from her perch upon a tree branch.

_________________
Characters

The Den
Toraki's feline ears twitched at the giggling sound coming from the tree. Surprised that someone could be stealth enough to be stalking him without being noticed, he looked up seeing a volutpuous ninja-girl smile at him from above.

"W-Wha... ??? C-Cute little pet...???", he would repeat in shocked response to her teasing comment. Was this mysterious girl even aware of his diminutive neko-self?!? After a short moment of panic, the tigerboy decided that she couldn't possibly know about it... but her idea of being captured and made into her "cute little pet" still sounded embarassing.

"Mpf... capture me? You can try if you like Miko-san, after all i was just needing a good sparring match!" Toraki would say having regained his composture.
"By the way, my name is Toraki. Pleased to make your acquaintance", the tigerboy would say with slight grin as if trying to show confidence, yet swaying his tail nervously at the curvy ninja.

Fighting against a sexy girl always made him nervous and this time it was no exception, especially considering the risk of shrinking at the wrong time.
Miko stared down at Toraki and smiled as he seemed to get quite flustered "WEll you are cute and after i beat you i can make you my pet" Miko said as she expertly jumped down from the tree branch and landed on her feet "So what type of Spar do you have in mind my cute little tiger cub?" Miko said as she would pat Toraki on the head "OH but do you really think you can beat a master ninja?" Miko said as she jumped back into the tree as easily as she jumped down.

_________________
Characters

The Den
Toraki could finally have a complete vision of the mysterious girl as she flipped off from the tree, landing swiftly in front of him with a gracious move:
a curvy, surprisingly gorgeous-looking girl was cutting his path with a playful smirk on her face, clad in a neat silver and purple ninja suit that showed most of her large and beautiful breasts.

Maybe unnoticed under his white fur, Toraki's cheeks blushed at how her ample breasts would bounce and wobble after her perfect landing.
If this was a sort of "ninja trick" to distract her opponents during a fight... well it was very effective... he thought to himself trying to divert his gaze from that mesmerizing vision.

"W-Well you are very cute yourself... but it doesn't mean that i'm going to be your pet without a fight. We can do this: if you can KO me TWICE, which is not going to happen, you will be the winner, and have your way", he would reply assuming a martial arts stance and getting ready.

Though, she could tell that he was on the defensive in a way, probably due in part to her seductive looks.
The "KO me TWICE" itself was a prudent idea he had come with: she was a ninja after all, so there was a possibility that she could surprise him with some cunning tricks and put him to sleep ONCE... but TWO TIMES, it was impossible. Or that's what he hoped for.
Last edited by 157 on Tue May 22, 2012 9:56 am; edited 3 times in total
Miko watched Toraki very carefully "Hmm it would feel quite nice to hear you submit to me my cute little pet" Miko said as she would drop dow nfrom the tree again but this time she would try to land behind Toraki "So any other rules before i start bending you to my will? Miko said before draping her arms over Toraki's shoulders and pressing her breasts into his back.

_________________
Characters

The Den
Under Toraki's feline eyes, Miko would make another swift jump, this time landing behind of him in spite of his very good reflexes, teasing him with a sweet, flirty embrace that would let him feel the soft pressure from her breasts against his furry back.

"Uh...uh... n-nothing that comes to my mind at the moment...", he would honestly reply, his poor boyish mind temporarily blanked by the teasing smooshing touch of her warm melons.

"L-Let's start whenever you like...", he added, still in a slightly daze thanks to her seductive closeness, not realizing that by speaking like that he was matter of factly authorizing the beautiful ninja to pull her moves from such hugely advantaged starting position.
Last edited by 157 on Wed May 23, 2012 1:23 pm; edited 2 times in total
Miko continued to press her breasts into Toraki's back and she smiled "Well then i guess i can get started then" Miko said with a smile as she would immediatly wrap her arms around Toraki's throat and began to squeeze very lightly to start "So how about you just submit to me now and save me the trouble?" Miko said as she squeezed Toraki's neck while continueing to press her breasts into Toraki's back.

_________________
Characters

The Den
"N-Nghfhh....f-forget it..". Pulled backwards in Miko's hold, Toraki would feel her breasts smoosh his back furtherly while she applied an almost snuggly choke hold from behind.

In spite of the seductive distraction, Toraki thought that taking the girl lightly could be dangerous, so he brought his hands to her squeezing arms and tried to judo-flip her over his head.
That is, unless she would tighten the hold in order to prevent his move.
Miko was already assuming that Toraki was hers to play with so she wasn't expecting the judo throw but as she flew through the air Miko seemed to right herself and almost catlike she landed on her feet "Hey now that wasn't very nice" Miko said as she turned around and pouted at Toraki before running at him and trying to tackle her cute cat boy to the ground.

_________________
Characters

The Den
Page 1 of 8 • 1, 2, 3, 4, 5, 6, 7, 8


Similar topics
---
Permissions in this forum:
You
cannot
reply to topics in this forum