Champions & #1 contenders
Kawaii Opportunities
Sun Jun 17, 2018 3:04 pm by Daaharu
Hey, guys!
With the kawaii title match at Avalanche taking on an interesting wrinkle with the interruption by the Brat Pack, we are moving forward with the overall kawaii storyline, and at this point I'd just like to take stock of what kawaiis are out there that are interested in participating in a cohesive storyline.
Can't make any promises about titles or what exactly each girl's given role would be. We can talk a little more about the specifics of where the story is going soon, but I …
[
Full reading
]
Comments: 2
Match or RP?
Wed Jun 13, 2018 3:48 pm by Lotuswarrior
I'm just looking to do something while I wait for match replies. Really want to get some characters cemented a bit with a rival or some interactions with other characters here.
If anyone wants to do something hit me up.
Comments: 0
Match for Takeichi
Tue Jun 12, 2018 6:13 am by GrandAkumaShogun
So with my other two guys having their own matches I figure I should do something with my first character on here, Takeichi Mori. If anyone is interested feel free to post here or get in touch through a pm so we can plan it out. I can either have Takeichi remain a jobber or begin to work him towards being a more serious competitor.
Comments: 0
Page 1 of 2 • 1, 2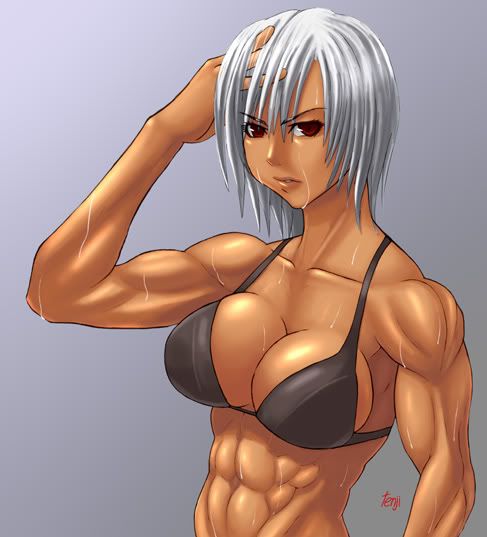 [size=200:1y0og5hb]VS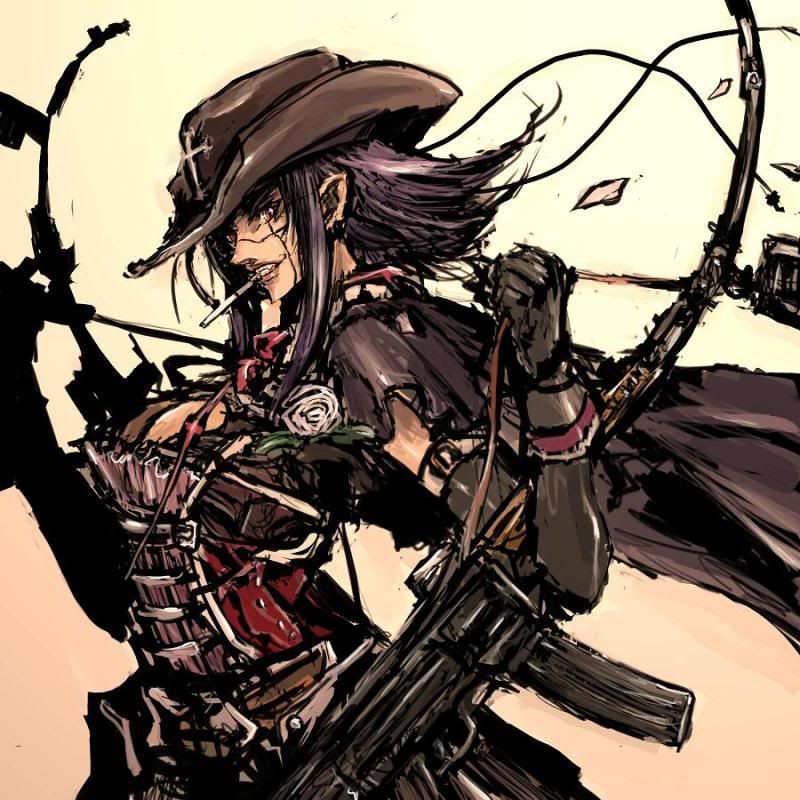 [size=150:1y0og5hb]
Rose Deltora vs Akiko Berrett
[size=150:1y0og5hb]
Match: Normal
The lights faded out, leaving the arena pitch black for a moment before Johnny Cash's
'God's gonna cut you down'
began to play. When it started to play, a single spotlight switched on, illuminating the top of the stage, where Rose had made her appearance. She kept her head tilted down, her hat hiding her face. She also had one hand on top of her hat, and could hear the crowd starting to boo as they saw La Diabla making her way to the stage.
She paid no heed to them, and started to walk down the ramp to the slow, somber beat of the song. Her boots clumped against the metal ramp in rhythm with the beat, and kept her head tilted down the whole time.
'Go tell that long tongued liar. Go and tell that midnight rider. Tell the rambler, the gambler, the backbiter. Tell em that God's gonna cut em down. Tell em that God's gonna cut em down'
Despite the booing to her entrance, she could heard some of the crowd singing with her song of choice. She was a little surprised, but she didn't lose her beat. She started to walk around the ring, and walk up the steel stairs while the next line of lyrics played.
'You can run on for a long time. Run on for a long time. Run on for a long time. Sooner or later God'll cut you down. Sooner or later God'll cut you down.'
Rose had entered the ring by the time these lyrics had played, entering over the middle rope and stepping through, and walked to her corner. The song began to fade out afterwards, and Rose slowly tilted her head up to the crowd, and slowly removed her hat, placing it on the corner post as she waited silently for her opponent.
Last edited by 145 on Sun May 13, 2012 5:31 pm; edited 1 time in total
The entire arena's lights are turning back on but it doesn't last too long before it fades again when the fireworks explode from the cans tied up to each steel posts on each corners. The Russia flag then appears on the huge screen right after the fireworks ended while the Russia National Anthem begins to play.

Soon Akiko shows herself up ,wearing the black bikini top which barely covers her entire tits and a black long trainee as she walking down the ramp in quick pace with the pride of being a Russian. Her barefeet stepping on the cold metal ramp and then the rug rapidly as she makes her way to the ring ,stepping on the cold metal stairs one at a time and ends up spreadin' the ropes after she reach the edge of the ring.

Her fists are all clenched under her black mixed martial arts gloves as she notices her opponent will be quite different from anyone that she ever face with inside the ring. Her eyes synically stares at her opponent's "wicked" outfit as she plants her right foot on the canvas once she slides herself between the ropes and into the ring while the song slowly fades as well as the Russian flag display on the huge screens.

Akiko's eyes are still on that wicked outfit of her adversary and she says ,"Mamamia...what kind outfit is it??" to herself with the heavy Russian accent while leaning her back against the turnbuckles and getting ready to kick that girl's butt.
Last edited by 6123 on Sun May 13, 2012 5:58 pm; edited 1 time in total
Rose turns her head wordlessly to her opponent's entrance. She raises an eyebrow at the Russian flag on screen. Her eyes then trail along towards her opponent. Muscular. Very muscular. Interesting. As far as she knew, there were mostly just pretty faces who cry after taking a real punch to the face. It was a nice change in pace at least.

Her eyes followed her opponent as she climbed into the ring. She quietly scans her opponent. Toned muscle everywhere. A frontal offensive attack would be suicide against her. Then the woman said something that, simply confused her.

.oO(Mama mia? That's stereotypical phrase used in Italy. But.. this woman is Russian. The hell?) She shook it off, and began to crack her knuckles as she awaited the bell to ring. Finally. An interesting fight.
The bell then as it expected will be ,rings and starting this match before Akiko lunges out of her corner with a defensive boxing stance ,heading towards the center of the ring carefully while her eyes are locking with her opponent's...viciously staring at her as the thirst to land some solid punches to her face is unquenchable.

She moves closer to that strange girl with the wicked outfit ,trying to jabs her a couple of time on her face and turning this into a boxing match instantly but then she doesn't want to stray from the course too far and begins to extend her right hand to Rose ,offering her a test of strenght as what a wrestler normally do to start the match.
Rose hears the bell ring, and steps out of her corner calmly, and looks up at the charging Russian. She tries to duck her punches, and slides to the side, ignoring her test of strength, and instead tries to kick her hard in the calf to try and make her fall to one knee. If that worked, she'd try to follow up with a fierce knee to Akiko's face!
Akiko thinks maybe her trap will be working but she is stupid enough if she thinks Rose Deltora as another ordinary wrestler who will be accepting that ordinary test of strenght. Rose gracefully lays a kick upon her right calf and that kick ,forcefully dropping Akiko onto one knee.

She feels the burning pain on her calves while trying to get her knee back into the fight but apparently ,Rose doesn't give AKiko much time to move and immediately slams her knee right on Akiko's middle of the face.

The horrible Thudding and cracking sound is filling the arena at once when the knee impacts right on her nose and almost breaking it. Both of Akiko's nostrils massively bleeds before she collapses backwards and immediately cupping both of her nose to prevent the blood from spilling too much but the blood just keep gushing out like a waterfall. Akiko had worse when she was still a soldier but this knee somehow keeping her lying on the floor and stunned heavily.
Last edited by 6123 on Tue May 15, 2012 4:08 pm; edited 1 time in total
Rose was surprised when her counter worked so well, looking down at Akiko after she falls to her back, seeing her nose had already busted open. She looked strong, but this woman looked dumber than a bag of hammers. Rose glared down at her. "That's ALL?!" She snaps, and tries to raise her boot up, and stomp down hard into Akiko's chiseled abs. "All that muscle's just for show?!" She growls, not happy by this fact at all.
Akiko moans deeply in pain for her nose before Rose's boot stomping at her tensed six-packs abs ,she could feel the strenght in that stomp but saying and thinking that's all Akiko can do is a big mistake. She takes it without any resistance and keeps gasping in pain but then she grows mad when Rose begins to mock her. She grabs Rose's boot when it's still on her chiselled abs and says ,"Fucking big mistake ,my friend" and shoots a right uppercut right into Rose's crotch ,if it suceeds...she'll buck Rose away from her and getting on her feet before attempting a clothesline to her neck.
Last edited by 6123 on Thu May 17, 2012 12:05 pm; edited 1 time in total
Rose took a second to grind her boot into those abs of hers, until her leg was suddenly snatched. She raised an eyebrow as her leg was caught, and heard her threat. That's when her eyes widened from the low blow. "Kuhh!!" She winced, stumbling back from the blow, and ended up taking the clothesline to the neck, falling to her back with a grunt. "Khh.. so that's how this will be.." She said in a low growl.
The ref immediately steps in and stops Akiko on her track while she is walking to Rose and about to bring her some pain while Rose growls in pain on the canvas. The ref gives her a serious warning and will disqualify her if she does the low blow again and she takes the warning seriously and keeping that in mind for not doing that anymore. The 30 seconds penalty applies to Akiko and it gives all the advantage for Rose to recover from her throbbing pain on her crotch. Akiko waits impatiently while the clock keeps ticking on the ref's stopwatch ,waiting for the time when she could punish Rose for some more.
Page 1 of 2 • 1, 2



Similar topics
---
Permissions in this forum:
You
cannot
reply to topics in this forum