Who is online?
In total there are
34
users online :: 3 Registered, 0 Hidden and 31 Guests :: 1 Bot
Cicilia
,
Lobo
,
Vcom7418
Most users ever online was
390
on Tue Jan 02, 2018 2:02 pm
Champions & #1 contenders
Match for Takeichi
Tue Jun 12, 2018 6:13 am by GrandAkumaShogun
So with my other two guys having their own matches I figure I should do something with my first character on here, Takeichi Mori. If anyone is interested feel free to post here or get in touch through a pm so we can plan it out. I can either have Takeichi remain a jobber or begin to work him towards being a more serious competitor.
Comments: 1
Kawaii Opportunities
Sun Jun 17, 2018 3:04 pm by Daaharu
Hey, guys!
With the kawaii title match at Avalanche taking on an interesting wrinkle with the interruption by the Brat Pack, we are moving forward with the overall kawaii storyline, and at this point I'd just like to take stock of what kawaiis are out there that are interested in participating in a cohesive storyline.
Can't make any promises about titles or what exactly each girl's given role would be. We can talk a little more about the specifics of where the story is going soon, but I …
[
Full reading
]
Comments: 2
Match or RP?
Wed Jun 13, 2018 3:48 pm by Lotuswarrior
I'm just looking to do something while I wait for match replies. Really want to get some characters cemented a bit with a rival or some interactions with other characters here.
If anyone wants to do something hit me up.
Comments: 0
Page 1 of 9 • 1, 2, 3, 4, 5, 6, 7, 8, 9


A match set up on the best 2 of 3 rounds, KO to win, No disqualifications, and boxing knockout rule applying too, which meant that a count of ten on a downed opponent would be necessary to even win one single round. Now lets get started!
Reika Suzuka.
Fighter type: Striker and tactical holds.
V.S.
Ataru Toranami.
Fighter type: Defence and Martial Arts.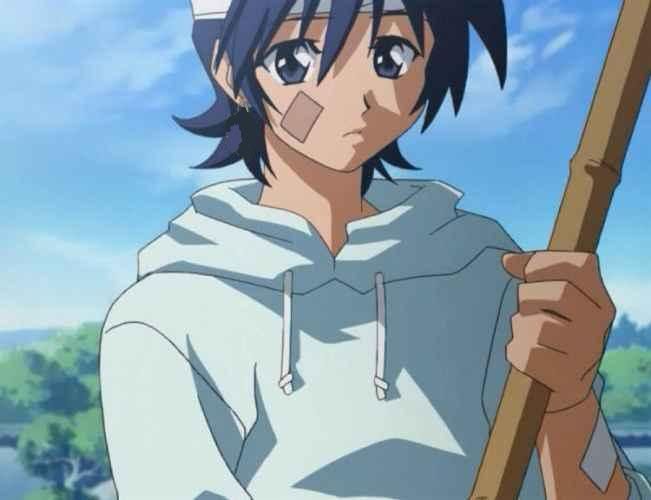 Reika confidentially strutted and blew kisses to the crowd, making her way to the rings ropes as she slided, very sensually, into the middle, teasing the photographers taking pictures of tonights, lusty fem opponent, Reika Suzuka herself. Stood to her corner comfortably, she awaited ataru, whilst fixing her designer glasses over her stunningly gorgeous face.
"He must of chickened out already, poor poor baby ataru..." she chuckled, giving a smile thinking ataru had fallen asleep from her touchy encounter with him, "if I have to drag him out and humiliate him, I will......personally for that strapping body of his..mmmnm..." Reika thought to herself seductively, awaiting for her prey to arrive.
Last edited by 1 on Thu Apr 19, 2012 10:45 am; edited 1 time in total
"Did someone call me?", asked a voice as a young, slender wrestler made his appearance on the ramp
While Reika was enterteining her fans with mocking comments, Ataru would
rush his way to the ring giving random hi-fives to the fans, trying to kill his own nervousness with such energetic entry.

Wearing wrestling pants with a Japanese flag on the side, and a matching open vest that he tossed to the crowd once on the ring, Ataru went to face his seductive and assertive opponent.
Before Reika's mockingly lustful gaze and her toned, glistening legs, the boy's resolve faltered for a moment but he tried to quickly regain his composture while getting into a ready stance as the bell was about to ring.

"Now then... bring it Reika-chan..!", he would say in a challenging tone, playing the confident act quite well.... too bad for him that she could probably notice the slight blush of his cheeks.
Her eyes widened in surprise towards the ever ready ataru, browsing at his quite fit body, taking her glasses off attractively as she prepared her lovely brown hair for the fight. "My my ataru, you certainly know how to flatter your opponents..." she said, running a finger from his bare chest, all the way up to his chin dazzling ataru's sexual urges, "it makes me, have many...hot thoughts..." winking, Reika gave a drop dead gorgeous look, and flicked her hair in his face teasing.

"Its not going to help ya though handsome, I may have to weaken your confidence a little...through knockout..." blowing a kiss with her two fingers, she moved on in with her wrapped up fists, ready as the bell rang.

"You want a kiss? or a fist kiss? I'm ready for ya..." kissing her fist, she threw a hard punch at ataru's face, making the crowd cringe a bit.
Reika's teasing finger send a chill of excitement through Ataru's young body.
The girl's long, smooth hair smelled very nice too, helping her in placing the boy under an enticed spell.

That is.... until he saw Reika kiss her fist and ask a question that rung an alarm bell in his lulled brain.

"A... fist...kiss..? W-WOAH...!!!". Arching backwards, Ataru would barely dodge Reika's first, vicious attack, her punch whisteling inches from his chin.

Ataru would continue with his backwards movement until he flipped and took a crouching stance, then he thrusted himself forward trying to tackle Reika at waist height. "I'm not that easy, Reika-chan!!!", he exclaimed with his attempt at pouncing her.
Last edited by 157 on Sun Apr 22, 2012 6:18 pm; edited 1 time in total
Seeing ataru bend back from her first punch to him, she raised a eyebrow at the boy, twirling backwards elegantly as she gave a wink of pure fun towards him. "You know, pouncing a girl on a first meeting is pretty rude ataru..." she said leaning back, delivering her long legs around his neck, then throwing him down to mat, blowing a bit of hair out of her face.

"It can get ya in all sorts of places..." Reika whispered ever so soft and aluringly to his face, as she handstanded back up to her feet, taunting her opponent with her sensational looks.

"Now what will I do with you after the fight? something....humiliating I'm sure of..." she stood, her foot placed onto ataru's throat as she put her heel down.
"W-Wha...??? Unghff...!!". If Ataru's dodging and counter-attacking maneuvre had been swift, Reika's answer was even better!

Instead of the impact with the girl's belly, his tackeling attempt would hit nothing, getting the tight embrace of Reika's thighs around his neck instead, and being tossed down with force before he knew what was going on.

"G-Gasp....!", Teased by Reika towering over him with her gracious and dominant beauty, the Japanese boy would feel the heavenly smoothness of her calf, while his hands were trying to push her foot away from his throat.
Still, he could not breathe, as the sexy girl could see her writhe around.
Last edited by 157 on Sun Apr 22, 2012 6:18 pm; edited 1 time in total
With a smirk, she was simply enthralled in him trying to breathe under her foot, finding it cute to see him squirm and gasp for air as she deepened the foot down, kicking the side of his face in sign of dominance. "Awww, lost for words are we mr ataru? or are you simply trying to say something cute?" she teased, flipping away from ataru laying there, awaiting him to get up knowing his build.

"I must say ataru, that your, kind of a gentleman for coming to fight me..." she sighed happily, sitting to the turnbuckle with her legs crossed in a model like pose to ataru's eyes, her beautiful poses and stunning looks were bound to make ataru become a good little boy for her.

"But boys, boys, boys, how their little minds can become so perverted to a pretty girl..." she sat, then slowly walked towards ataru, hoping to knee him in the stomach area.
Coughing after being released by Reika's taunting foot-press choke, Ataru would catch his breathing and slowly get up into a sitting stance.

Meanwhile, Reika had gone sitting on the turnbuckle crossing her legs leisurely, making sure to be in front of him so that the boy would be enthralled by her gracious and seductive posing.

"A-Awesome....", he groaned at the mesmerizing vision, "..i mean... your move, too", he would add, trying to stand up and get ready to fight.

But, Reika could easily tell that her charming strategy had worked, slowing down Ataru's reactions as she seductively strutted her way to him.
Almost hypnotized by those sexy long legs walking closer and closer, Ataru realized too late that his guard was dangerously down.
Before he could block her move, Reika lifted her knee right into his abs, having Ataru double over onto her smooth leg huffing out in pain.
"Unghrfffhhh....!!"
Having kneed ataru in the ribs, she softly and lustily settled him down by the corner, showing her many wonderful ways in temptation towards ataru, huffing out his breath coughing from the strike. "Poor little ataru...all mesmerised in my hands..." she said sensually, caressing ataru's face with her soft palms, narrowing her eyes in a deep welcomingly gesture, she runs a finger around his face and prepares something he'll remember when he gets up.

"Your body is so strapping, especially hurt.....but when I put you to sleep ataru...things will seem more, comfortable..." with a smirk of mysterious intentions, she leaned into ataru, and gave the gasping boy a short but sweet, kiss of doom, leaving it as a consequence if he lost to her. What was she going to do to him if he lost?

"You better start fighting, little boy..." Reika stood up pleased, patting his head with a twirl in her step, standing in the middle of the ring. As a Viper will soften its prey before consuming.
It looked like Reika's strategy in this first part of the match was focused on taking the breath away from Ataru, methodically softening him with both her wrestling moves and her seductive temptations. And, it was definitely working so far!

"Unghf... that's the plan, Reika-chan...", Ataru replied to her taunting warning, coming out from the corner and apparently trying a very predictable clothesline. But it was actually a feint, aimed at opening the path for a spinning leg sweep.
Page 1 of 9 • 1, 2, 3, 4, 5, 6, 7, 8, 9



Similar topics
---
Permissions in this forum:
You
cannot
reply to topics in this forum