Who is online?
In total there are
28
users online :: 3 Registered, 1 Hidden and 24 Guests :: 1 Bot
Cicilia
,
LunarWolf
,
scorn53
Most users ever online was
390
on Tue Jan 02, 2018 2:02 pm
Champions & #1 contenders
Kawaii Opportunities
Sun Jun 17, 2018 3:04 pm by Daaharu
Hey, guys!
With the kawaii title match at Avalanche taking on an interesting wrinkle with the interruption by the Brat Pack, we are moving forward with the overall kawaii storyline, and at this point I'd just like to take stock of what kawaiis are out there that are interested in participating in a cohesive storyline.
Can't make any promises about titles or what exactly each girl's given role would be. We can talk a little more about the specifics of where the story is going soon, but I …
[
Full reading
]
Comments: 3
Match for Takeichi
Tue Jun 12, 2018 6:13 am by GrandAkumaShogun
So with my other two guys having their own matches I figure I should do something with my first character on here, Takeichi Mori. If anyone is interested feel free to post here or get in touch through a pm so we can plan it out. I can either have Takeichi remain a jobber or begin to work him towards being a more serious competitor.
Comments: 1
Match or RP?
Wed Jun 13, 2018 3:48 pm by Lotuswarrior
I'm just looking to do something while I wait for match replies. Really want to get some characters cemented a bit with a rival or some interactions with other characters here.
If anyone wants to do something hit me up.
Comments: 0
Page 1 of 6 • 1, 2, 3, 4, 5, 6


Hardcore match
Win by Submission or Pinfall
Cassandra Eden
VSTia Baker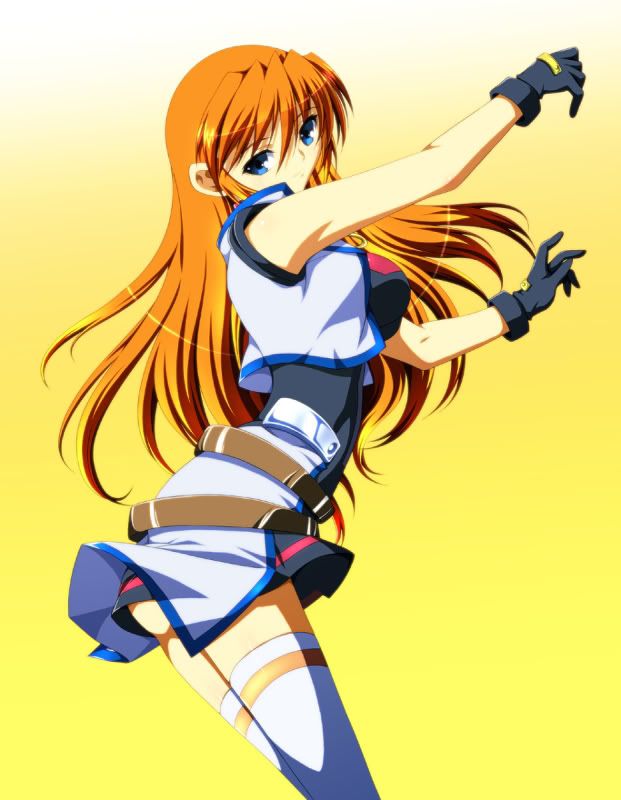 Cassandra got an invitation for a match, a hardcore match to be exact, against someone she never face and its a mystery opponent, she thinks its probably some hot stud thinks he can handle her in a hardcore match, she love using dirty tricks on those men and couldnt wait to face him especially in a rough n tough Hardcore match. "Hmph! Men... they wont handle me in this kind of match... this is gonna be so lovely" She figured this mystery opponent gonna be a big man able to beat her in a match but she'll have to check it out if he's really big or some weakling jobber.
Changing into her attire, wearing blue and white skimpy maid outfit, white stockings, blue shoes and a bit tall blue hat hidden inside is couple of large hard jawbreaker lollipop candies just waiting to crack someone skull with, finish changing into her sexy lusty looks, she then heads out from her locker room and toward to the arena, her music plays and making her appearances just sticking her noses up slightly and walking with her short skirts swaying side by side as the crowd flashing their cameras to try getting her pantie shots, she didnt care since all men are like that, like a dog. She finally reaches the ring and climbing herself in, moving to her corner ignoring the crowd reactions, just waiting to see who this 'mystery opponent' is.
Last edited by 6075 on Sun May 20, 2012 8:56 pm; edited 2 times in total
Tia still couldn't believe she'd gotten this kind of match. The girl hadn't really gotten into a hard core match so far so it was definitely going to be a new experience. Though compared to some of the matches Tia had gotten into, some change wasn't a bad thing really. The girl wasn't the type for dirty tricks, but if her opponent got started with that kind of thing then she would fight back with all she had. If there was anything Tia hated it was being underestimated or seen as an easy opponent.

While knowing nothing about her opponent the girl could only focus on getting herself ready. Getting into her normal wrestling outfit Tia did some stretches in the back making sure she was ready. Patting down her red and black top with a small white jacket put on top. The outfit was matched up by a black and red skirt with the white cover thrown over. Her white stockings and black boots were ready and the girl only had to wait for her music. At least from the earlier song she could guess her opponent was female which gave her some confidence. A hard core match against a guy could get very ugly, very fast.

Hearing her song start up the girl was energized and hurried out there. Looking far ahead she could see her opponent thinking she had quite the unique fashion herself. It was hard to read anything from such a long distance so she waved to the crowd a bit though not loving some of the less...polite attention. Slipping into her corner of the ring she took a look at her opponent thinking she was quite the cute person. "Well hey there." Tia greeted her opponent ready to react if this person wasn't that polite.
Cassandra waited for her opponent to show up which she feels a bit impatient and suddenly her opponent music start playing, her eyebrow rise in a bit of confusion that her opponent music is a little... off for a guy but when her opponent making their appearance, her eyes widen open and shocked that her opponent is a girl. "Oh hell.... Im wrestling against a girl? Damnit!"

She stamped down on the mat in a big of anger that her opponent isnt a male that she could use her woman's charms and now thats wouldnt work at all unless somehow this girl into women but Cassandra isnt that kind of person at all, she sigh about it but at least this match is a hardcore match which she'll use every dirty tricks in the book she can think of. Once she beats her opponent, she'll come straight to the office and talked to whoever in charged that set-up this match and give him or her a piece of her mind.

Cassandra calmed herself down a little as her opponent entering the ring as she watches her going in then she greeted her and respond. "Hmph, I didnt think I would have to face you! Lets just get this over with so I can beat you to the bloody pulp and end this!" Course Cassandra isnt a friendly type and she did scanned her female opponent, Tia Baker, outfit and scoff her looks. "Your outfit is sooooo boring, you need to show more skin and revealed your body to the crowd haha! Maybe I should rip it off in the process in the match huh?! Oh ho ho ho ho!" She tried to make her discourage maybe it'll work for her but she'll have to guess and see what happen.
When Tia got a bit closer it was surprising to see that her opponent was...throwing a tantrum? Something was clearly getting under her skin which was somewhat comical. On the other hand it was a bit of a relief for Tia to be up against a girl since she thought the chances were more even in this case. Of course since she leaned more to girls the chance to throw her off would probably be higher than up against a guy, but that really did depend on her opponent's mindset.

Tia did have to raise an eyebrow when hearing her opponent's reply to her greeting. Clearly the girl was frustrated about something though Tia could hardly try and guess just from a first meeting. "Well that's some temper. Though I doubt you'll do more than be a good warm-up." While Tia hadn't had too many success stories to this point she was ready to change that with this match. Someone this angry should be easy to stay ahead of and get the win against. The insults though did get Tia fired up ready to put this person in her place. "I really don't want to hear anything from someone wearing that bulky of a hat. That thing will fall off your head in no time. Are you hear to get the crowd gawking at you or winning?" Of course she was thrown off a bit of getting her own outfit ripped off since she'd rather avoid that embarrassment in front of a crowd like this.

Either way Tia was now ready to bring this girl down and simply waited for the signal to get started.
"Hmph!" That her only respond when her opponent making a remark about her unique hat which she didnt know it contain her 'secret weapon', taking her hat off carefully and placing it down close to the turnbuckle before putting her fingers through her long blonde hair and gaze at her opponent, she knows its gonna be tough since her opponent, Tia, a bit taller than her since Cassandra only 5ft tall so she'll have to do whatever she can to take down her opponent. "Im gonna make you suffer you... you stupid bitch!"

As soon the bell rings, she moves out from the corner and bringing her hands up, she doesnt know too many wrestling moves, just usually relying on her lusty like charms but thats out of the picture against her female opponent, so now she'll have to use her strikes and some other 'moves' against Tia, she moves in and tries to go for a lock up, collar and elbow and once she does, she hopes to use her pretty big round part in front of her shoes and use it to kick Tia at the ankle. "Hyah!"
Tia had to chuckle a bit since her opponent being so furious was kind of entertaining for some reason. When the hat came off Tia knew it was time to focus in on her opponent. She was shorter which seemed to give Tia the advantage in this kind of situation. Though she could only guess at how her opponent might go at her. "Feel free to give it your best try. I'll enjoy beating you for sure." While the girl was certainly cute her attitude made it easy to look forward to just beating her.

The girl coming out of the corner at least looked serious so Tia had to keep her own guard up not knowing how good her opponent might be. Getting into the lockup she put her own force into it. Everything was looking good until she felt that hard impact in her ankle. "Gah! Why you little bitch." Tia replied trying to bring up a knee and get her opponent in the gut with that. If she wanted to fight like that Tia would oblige her.
Cassandra really wanted to show this girl Tia what she can do even shes like five or six inches shorter but she'll show Tia as they locked up into their collar and elbow, she didnt want to use her strength, she knows she isnt strong enough so she tries and went for a kick to Tia's ankle. "Hyah!" Which she scores a hit and grin from managing to do so but soon her face changed when her stomach takes a hard hit by Tia's knee. "Oufff!"

She double over from the blow and slowly her hands slipping off of Tia's body and one hand covering her stomach, the next thing she can think of is that it usually work and hurt so much on the guys, she is a bit curious of what will happen if she does it to a girl... with her free hand, she tries to ball up her fist and swing her forearm up trying to right between Tia's legs as hard as she could. "Y-you're... a bitch!"
Tia was completely focused on winning this match and proving that she could get the job done here. This opponent was making it pretty easy to be fired up. The kick to the ankle definitely hurt, but even more it made Tia think there was no reason to hold anything back against this girl.

Getting that knee in was a little satisfying. It hit home that she had more than enough strength to go up against this girl and that it'd be a little satisfying to get the win. Thinking things were going well Tia had her guard down a little too much. Thus when the fist rapidly swung up Tia felt the serious impact right between her legs.

"God!" The girl cried out the shot sending a bit of a shock through her. Cupping it a bit she tried to throw a punch just to get the girl away from her and give Tia some time to deal with her own damage.
Cassandra took a pretty harsh blow to the stomach when she locked up with the taller girl Tia, she dropped down onto her knees and since this match is a hardcore type, she did something like any heel would do as she swings her arm up right between Tia's legs into a low blow, she feel a bit better after that but her smile, her expression changed right when her opponent punched her face. "Owwww!"

Her fell onto the mat to hold her pretty face and her other hand still holding to her stomach, she slowly trying to crawl out of the ring if she can and hope to exited out of the ring to search for some equalizers, like some steel chairs, kendo sticks, whatever she could find to keep her at the top. "Ngh... damn bitch.... owww my face...."
It was perfectly clear that Tia would have to watch herself against this opponent. It seemed no dirty trick was going to be off limits for her and with a hardcore match type it made her all the more dangerous. Still Tia believed in her skills so she had no choice, but to hang in there and do everything she could to bring this girl down.

The low blow seriously hurt, but at least she got that counter punch in. The girl moved to a corner just growing and trying to recover as much as she could from that low blow. Tia knew there wasn't time to waste since her opponent would definitely would be up to something. Turning her gaze she could see Cassandra getting out of the ring.

It seemed like a perfectly good chance so the girl slipped out of the ring herself not interested in being vulnerable. Slipping under she reached under the ring and pulled out a kendo stick. It seemed to have good damage potential and be something she could easily use.
Page 1 of 6 • 1, 2, 3, 4, 5, 6



Similar topics
---
Permissions in this forum:
You
cannot
reply to topics in this forum