Champions & #1 contenders
Miss Fortune
Thu Feb 23, 2017 8:30 pm by starvalentine
She's baaaccckkk!
"Ladies and Gentlemen, introducing the Queen of New York, The Sicilian Assassin...... MISS FORTUNE! Madison Oppenheim!!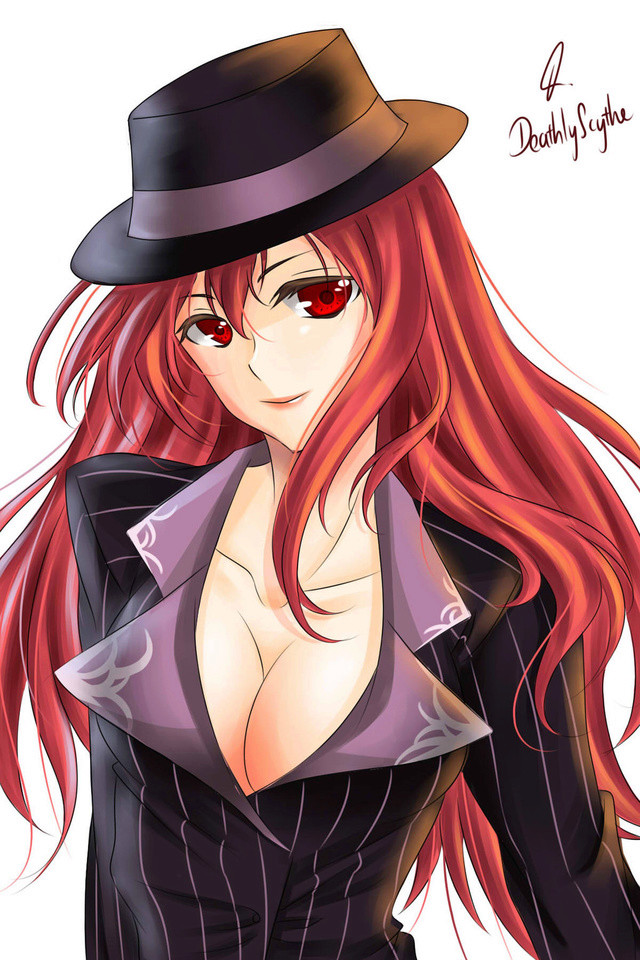 Comments: 0
Found my HHH
Wed Feb 22, 2017 10:40 pm by starvalentine
Comments: 3
Something I've Noticed
Tue Feb 21, 2017 10:06 am by scorn53
I'm not sure if anyone else has noticed, but every few weeks the same user joins the site, creates a few profiles and matches, then promptly leaves. I've only noticed because they follow a very similar profile template (and call it weird, but the use of black font), albeit they've now edited their latest one because they cannot delete it.
Upwards-
http://www.afwrpg.com/t14743-auriel-jessamine
Scarf-
http://www.afwrpg.com/t15951-maxine-rolanda
Their most recent name was 1 12 12 or something …
[
Full reading
]
Comments: 9
Page 7 of 8 •

1, 2, 3, 4, 5, 6, 7, 8

Rebecca tried to suppress it but couldn't hold back her moans as Cecilia toyed with the big amazon. Torn between relishing in the pleasure and trying to get back at the Queen of the North, especially when the whole point of this was a little two-on-one revenge for being set up and teased by Cecilia. And she was stuck on the ground while Adrian got a nose bleed.

"You know we both mmm.... never do things the easy way!" She said in between moans, reaching for the Swede's top and with with a mighty pull, tried to rip it straight off.
_________________
Under construction

Adrian Kytes (Face)
Rebecca Tomko (Heel)
Sabine Shanoa (Face)
Tina Armstrong (Face)
Cecilia and Rebecca were locked in such a heated little battle, and while Cecilia was working Rebecca over and making her all hot and sweaty as well as forcing a good deal of moans out from the strong amazon. Cecilia smiled a bit as Rebecca told her that they never did things easy. Cecilia smiled as she kissed Rebecca on her cheek and then tried to grind up even more against Rebecca's hot body.

Cecilia was the surprised as she felt Rebecca just teared of her top and made her yelp. " Wah? Hey!...I'll show you." Cecilia said as she went down and suckled on Rebecca's neck and finally softly bit Rebecca's neck as she kept up massaging Rebecca's breasts and then kept grinding her thigh against Rebecca's crotch.
Rebecca smirked as Cecilia yelped, "Only you can't do the same to me 'cuz you'll piss off Adrian." The platinum blonde amazon said with a smirk before her friend renewed her efforts: giving the dark giantess a love bite while pressed her large breasts and rubbed her thigh just right. She had to act now or she was in for a humiliating hentai defeat, moving her strong hands to grope at The Queen of the North's delicious behind, she'd try to lift her into a more favourable position. Even if she had forfeited the battle over her breasts and now her neck, she could turn it around and rub her muscular thigh into the Swede's womanhood, start to make her moan.
_________________
Under construction

Adrian Kytes (Face)
Rebecca Tomko (Heel)
Sabine Shanoa (Face)
Tina Armstrong (Face)
Cecilia pouted a bit as she heard what Rebecca said, and it was true. She couldn't rip Rebecca's top of and release the Amazon's mighty orbs from her restraints. Cecilia felt how her positioning started to change, as Rebecca grabbed onto the Queen of the Norths delicious butt and pulled her up and into a better position for the Amazon. Cecilia soon felt how Rebecca's strong thigh started to rub up against her sex. It forced a moan out of Cecilia as she arched her back up a bit and raised her head.

But she wasn't done yet, Cecilia took a firmed hold of Rebecca's breasts and started knead them and massage them so expertly that Rebecca probably had never felt anything like it before, and that was not it, she moved down a bit with her head and would suckles at Rebecca's neck, giving her a hicky in the process as she massage Rebecca's breasts to no end and moaned from the treatment she was receiving from Rebecca.
Rebecca smirked as she managed to make the Queen of the North moan as she turned her own trick against her. However that couldn't last as Cecilia's treatments of her breasts and biting at her neck was beginning to overwhelm her. Almost enough to make her forget that this was 2 on 1.

"Rrrrraaarrrghh!" Adrian yelled as she pounced on Cecilia, unable to take just sitting back and watching. Rebecca was her girlfriend dammit! And her giant boobs were her favorite non-nerdy thing to play with "Hands off! They're mine!" She growled, slamming her hips into Cecilia's butt while the cosplayer reached around to grope her breasts. See how she liked it... wait, she'd probably like it a lot.

Truth be told there was little about today Adrian had thought through.
_________________
Under construction

Adrian Kytes (Face)
Rebecca Tomko (Heel)
Sabine Shanoa (Face)
Tina Armstrong (Face)
Cecilia started to feel like she was getting the upper hand back again, quite quickly as she massaged and work over the Amazon's breasts and her neck, she felt the girl's heat and knew just how well it was working by the body twitching and movement of Rebecca's, by the girl's voice and the slight hesitations that came after she really worked them over.

But she had almost forgotten about Adrian, she didn't know where the girl had run off too, and now she was to busy with Rebecca. So when her friend jumped in and attacked her from behind, and began to play with Cecilia's breasts, the Queen of the North let out a few moans, she had been caught by absolute surprise by Adrian involvement in this battle. Cecilia however wasn't done in by that, she looked back and watched Adrian, she would lick her lips and then attempt to press her arms down hard down onto Rebecca's breasts in an attempt to stun Rebecca, moving from pleasure to a sheer shocking amount of force pressed down on the girl's breasts.

If that worked in stunning Rebecca, then Cecilia would attempt to lift herself up of Rebecca, and move backwards a few steps, before attempting to just jump up and fall backwards to slam Adrian down onto the mat and crush the girl between the mat and her own weight.
"Adri-urk!" Rebecca was about to ask what her friend was planning to do before Cecilia pressed down, driving some of the air out of her and letting the big blonde stand back up, taking the cosplayer with her.

"Eeep!" Adrian squeaked as Cecilia jumped up, but fortunately, if there was one thing she was actually fairly decent at, it was changing positions mid-air. Cecilia hadn't really grabbed a hold of her before intending to crush the smaller girl under her 150lb+ frame, allowing Adrian to spin out, and at the last moment, switch into being face to face with the Swede as she hit the mat. A small potential victory if nothing else.
_________________
Under construction

Adrian Kytes (Face)
Rebecca Tomko (Heel)
Sabine Shanoa (Face)
Tina Armstrong (Face)
Cecilia gritted her teeth and let out a little groan when she crashed back down on the mat and there was nothing there but the mat, and her back hitting it. Cecilia would shake her head a bit before she would attempt and take a hold of Adrian with her arms and would then try and place the girl in a bearhug, pressing her breasts up against Adrian's in the bearhug and squishing the together with the girl's as she would also place her leg in between Adrian's legs and quickly try to rub her thigh up against Adrian's sex.

" It's about time that you got a taste of how try pleasure feel like~" Cecilia said with a teasing voice as she would softly kiss at Adrian's neck and suckle a bit on it, giving Adrian the treatment that she had always wanted and the treatment that they should have expected when going into a match like this against Cecilia Northman, The Northern Queen herself.
Adrian was feeling slightly confident in her ability to make Cecilia take herself down, but it was a short lived confidence at best. She didn't have time to really gloat after getting on top of her friend before she was caught in a bearhug, and assaulted by a barrage of kisses and a slightly uncomfortable leg in between hers. "Aaaah!" She half screamed, half moaned as she desperately tried to push herself away to no-avail.

don't think about Becks...don't think about Becks... actually, do. the cosplayer told herself as she struggled in the Swede's strong grip, trying to get some confidence for her next part of the plan. Turning back and trying to seize the initiative and smooch Cecilia on the lips, hoping it would be enough of a surprise to get her out of her predicament.
_________________
Under construction

Adrian Kytes (Face)
Rebecca Tomko (Heel)
Sabine Shanoa (Face)
Tina Armstrong (Face)
Cecilia was now in control, with the tight bearhug and the strong control position that she had over Adrian, she knew that there was little to no way that Adrian could beat her in this type of match and she was proving that, when Adrian came down and kissed her, it didn't do what the cosplayer wanted to be done. For Cecilia kissed back and would then let go of the bearhug, only using one arm to keep Adrian close as she would use the other one to slide it down towards Adrian's crotch.

Cecilia would then attempt and start to rub her palm against Adrian's crotch and would try and show Adrian the very basics of having fun with a girl's crotch. Cecilia would break the kiss to whisper to Adrian. " These moves I'm about to show you...are something you can use on Rebecca later~" Cecilia said teasingly as she would rub away at Adrian's crotch through her bikini bottoms.
Page 7 of 8 •

1, 2, 3, 4, 5, 6, 7, 8

---
Permissions in this forum:
You
cannot
reply to topics in this forum