Champions & #1 contenders
Seeking: Friction Spar Match
Mon Nov 20, 2017 6:40 am by Yori
Looking for a spar for
Alexa.
Howdy, I'm new to the forums and figured I should get my, and my characters toes wet with some good old fashion sparring. It can be a one off, or blossom into something else down the road for a friend/rival relationship. Alexa as a character is a fresh face, and an unrefined talent. I don't mind having someone at her skill level to have an event match, or someone superior to her to have a more one sided bout. I'm looking to use this regardless as a way to build …
[
Full reading
]
Comments: 1
Gonna be slow the next week or so... just had surgery IRL
Wed Nov 15, 2017 2:33 am by SleeperAgent94
Hey guys, got back from surgery today. Ruptured abdominal wall. In a LOT of pain right now, so posts will be VERY brief the next few days.
Comments: 6
Character updates.
Wed Nov 15, 2017 4:14 pm by Lotuswarrior
Since I'm starting to get a bit busier here, I'm trying to be a bit more professional. With that I'm going to overhaul my characters and update their profiles or release them all together. I'll post any images here of the characters I release, so that you guys/girls can claim them if you want.
Also looking for some characters to interact with outside of matches.
Comments: 0
Page 1 of 6 • 1, 2, 3, 4, 5, 6

Best 2 of 3 rounds match - Submission or KO to win each roundLisa (Age: 18 - Height: 6' 0" - Weight: 155
VSOkami (Age: 19 - Height: 5' 8" - Weight: 145)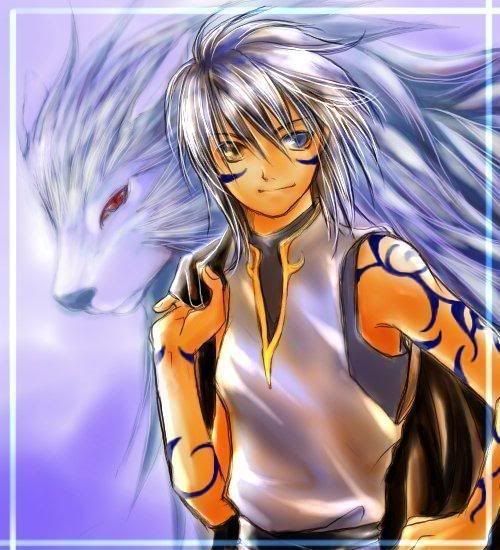 Okami's fortunes at Tensions were going up and down lately: he had seized a surprising victory in a handicap hentai match against the Burner Sisters, but his latest tag team match had resulted into a humiliating defeat at the dominating hands (and curves) of Louise Heaven and Nicole Hella.
Though the taste of defeat had been sweet in the end, with Louise carrying him to her room to "comfort" him in her very special way, losing was always losing, and the silver haired boy was willing to get back to the path to victory soon.
Once on the ring, the wrestling kid from Okinawa tossed his shirt to the fans, showing off the tribal tattoo covering most of his slender yet well trained torso, and then he turned his attention to the backstage area, waiting for his opponent to show up. He didn't know anything about Lisa, but after all it was usual for him not to take informations about his next opponents.
Last edited by 157 on Mon Feb 13, 2012 9:57 pm; edited 1 time in total
Lisa makes her away towards the ring, where her opponent would be waiting for her. She was nervous, but excited too. That would be her second match, and this time she would be facing a much more experienced wrestler than she did before.

"AFW is nothing like school wrestling. This is going to be a match of a whole new level" - She tought, as she get on the side ropes, climbing it.

The crowd cheerises the Italian beauty as she walks in her tight, red and white swimsuit, wearing ankle-high, white wrestling boots.

Then she turns to face her opponent. It was a smaller, but fit guy about the same age as her.

"Well, I guess I'm going to try to dominate him and make he submit fast. He seems kinda tough" She thinks.
Last edited by 9563 on Tue Feb 14, 2012 5:27 pm; edited 1 time in total
Okami had come to this match with a plan in his mind: not to let himself be distracted by his opponent's charms... but he was still a guy after all, just like the male fans roaring in appreciation as the tall and curvy italian beauty walked her way to the ring clad in a skin-tight swimsuit.
So, he couldn't miss to be somewhat affected by the gentle, almost hypnotic swaying of her hips, though he promptly tried to regain his composture as Lisa joined him onto the ring.

"Uh... nice to meet you, my name is Okami", he would politely greet his gorgeous opponent, stretching out his hand to the towering girl. "...I hope we have a good match", the silver-haired boy added, trying to keep his coolness but she would probably notice a slight blush rising to his cheeks, while the bell was about to ring starting their match.
As Lisa walked to her opponent, she noticed he was looking at her generous curves. That gave her some more confidence, as she always had boys admiring her and getting distracted during her fights at the college gym.

"Men, they're always the same." - She tought, with a discret smile.

Facing the silver haired boy at the center of the ring, he extends his hand and says his name. She holds his hand and answers:

Hmm... a warm welcome. Thanks! My name is Lisa.

Then the Italian girl noticed that his cheeks where blushed, and that made her smile. She gets in fighting stance, and the bell rang.

"DING!"

She walks closer to him, watching her opponent's movement carefully before trying to approach and land some jabs on his face.
If Okami was still slightly mesmerized by Lisa's looks, he was promptly snapped back into reality as the first jab from the tall beauty reached at his nose.
"Oh, Lisa... nice nam..UNGH..!", he grunted in slight pain as Lisa landed the first strike, showing that she had some fighting sports background, and reminding the silly boy that this was a wrestling match.

Seeing the second jab coming, Okami managed to dodge by passing underneath her straightened arm and closing the distance.
"Too slow..", he grinned, turning his back to the girl for a slight moment as he tried to pull Lisa's arm close while using the leverage of his hip to get her off balance.

If successful, a well executed hip-throw would bring Lisa onto the mats, butt first. But if Lisa could prevent his move instead, then Okami would be in a vulnerable stance showing his back to the beautiful opponent.
Last edited by 157 on Wed Feb 15, 2012 10:03 am; edited 2 times in total
Sucessfully hitting one jab on her opponents face, Lisa goes for another punch. But, moving fast and closing his distance on her, Okami grabs her extended arm and turns his back, moving his hips to try to take the brunette down.

But the Italian lady was watching his movements carefully, and when he closed in, grabbed her arm, she jumps over him at the moment Okami turns his back to her, holding his neck with her other arm, trying to take him down to the ground.
Haa!
Okami might be fast, but Lisa knows her holds too!
With the tall girl wrapped around him from behind, he cannot complete his planned maneuvre; he falls backwards instead, right into the clutches of Lisa.

With her bigger size, and her longer legs and arms, Lisa will be advantaged in grappling her downed opponent, which seems to know it, as Okami is now trying to squirm out of her holds.
Last edited by 157 on Wed Feb 15, 2012 9:49 pm; edited 2 times in total
Jumping on her opponent's back, Lisa managed to bring him to the ground.

"Yes!"

She continues to pressure her opponent's neck with her arm. But her other member was stuck under Okami's body, so she tries to release it from his control, while trying to keep her hold.
The silver haired boy starts to move attempting to break free from the hold. Despite he being a little bit smaller than Lisa, he actually manages to roll aside, as the Italian lady didn't have enough time to bind his legs and still had her arm under his control.
Then Lisa will try to punch his head, while releasing her hold, attempting to free her arm.
Squirmed out of the risk of getting tangled by Lisa, Okami starts pulling on her controlled arm with the aim to trap her into an armbar submission.

What he had not considered was that Lisa would try such a basic, but undoubtly effective escape maneuvre, by just punching his head!

Groaning in surprised pain, the silver haired boy would let go of her arm, leaving himself into a quite vulnerable kneeling stance with Lisa behind him.
Last edited by 157 on Thu Feb 16, 2012 1:29 am; edited 1 time in total
Lisa is reliefed, getting her arm released from his opponent's control after landing blows over his head.
As the boy stood with his back in ftront of her, the brunette grabs his arm and locks them with her hands, while attempting to lift him up and jump over Okami again, using the weight of her body to damage him some more.
Page 1 of 6 • 1, 2, 3, 4, 5, 6


Similar topics
---
Permissions in this forum:
You
cannot
reply to topics in this forum